Today, in "some men are still trash" news, Alex Pall, half of the EDM duo The Chainsmokers (responsible for that terrible song "#Selfie", so that should be his strike one) got caught cheating on his girlfriend of almost four years.
Tori Woodward, a beautiful NYU grad (and, in my estimation, too good for the guy in the first place), caught her Grammy-winning beau kissing another woman, thanks to some grainy CCTV footage. Tori quickly shared the video to Instagram and let Alex (deservedly) have it. In posts which were deleted by Instagram because they allegedly did not "follow community guidelines" (really?), she accompanied the video with the caption, "They'll look you in the eyes and tell you they love you. Then destroy you without a second thought." She later posted a second clip, warning her followers that, "Men are trash. Don't ever forget it." She added, "Alex is disgusting." Hell hath no fury.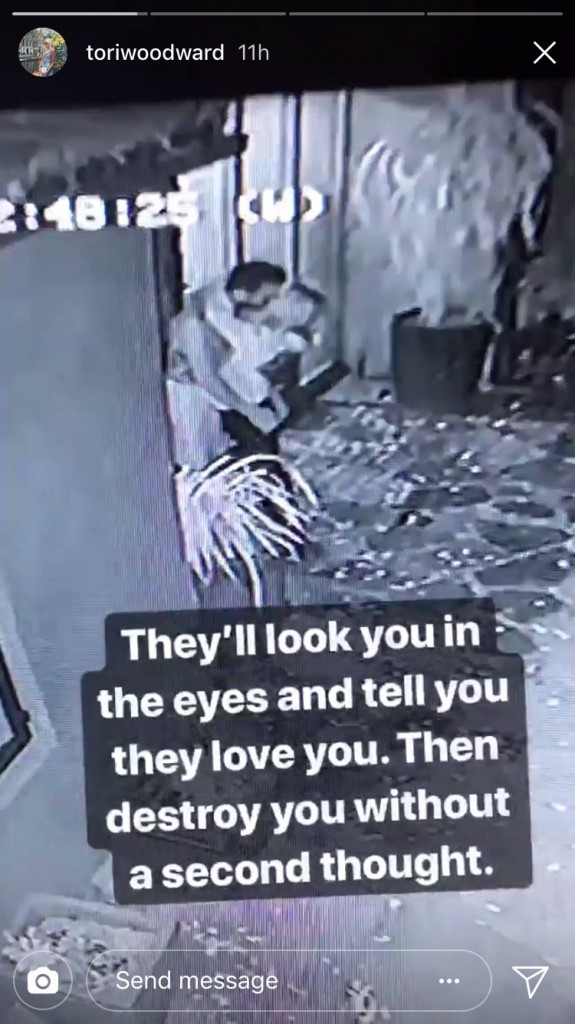 But wait, she's not done. She later shared more, elaborating, "After hours of begging him for scraps of honesty I chipped away just enough to confirm that this is not the first time he's remorsely cheated on me." This coming from a guy who told ABC in an October 2016 profile that Tori was with him "before all of this craziness happened" and that "it's really hard to meet people who are compatible and to be supportive of our lifestyle." I don't think Tori was sold the "lifestyle" that included cheating. Of course, this is the same guy who bragged in a 2016 Billboard article, along with his bandmate Drew Taggart, that their penis sizes were 17.34 combined inches (ugh). Alex told Billboard "Even before success, pussy was number one. Like, 'Why am I trying to make all this money?' I wanted to hook up with hotter girls. I had to date a model." What a troll.
Tori detailed how Alex lied to her face and then gradually admitted he had cheated. And, worst of all, Tori pointed out that "What's perhaps most amazing is that he HASN'T EVEN APOLOGIZED." What a douche.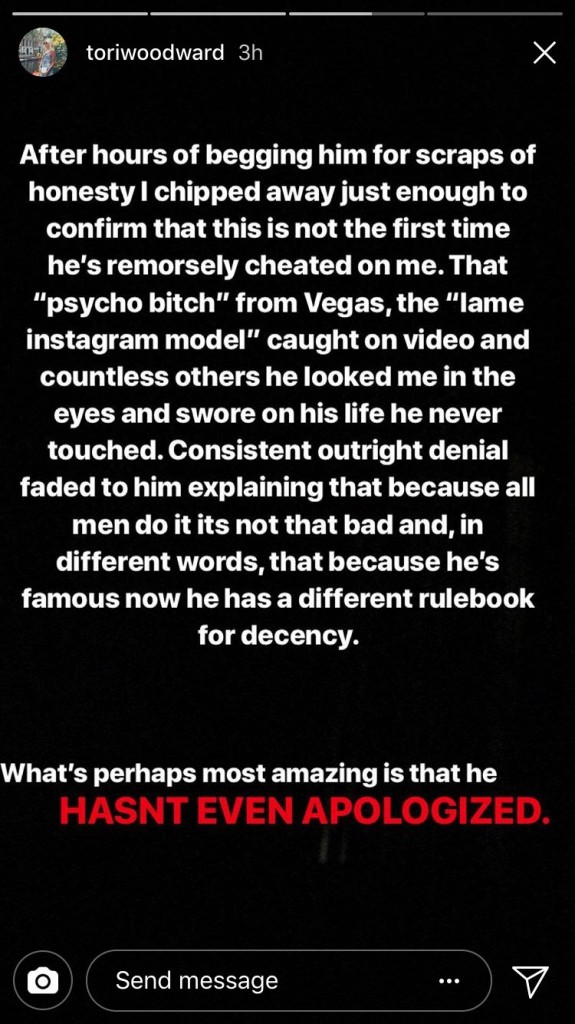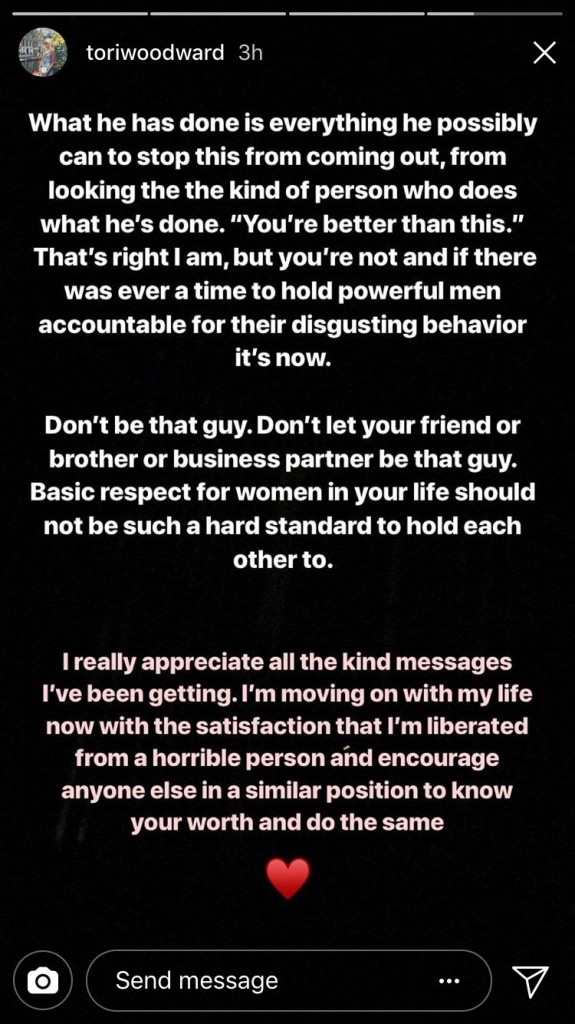 I admire her for using her words effectively to send a clear message that this sort of behavior should not and cannot be tolerated – and her followers have been supportive. She thanked them and let them know that, "I'm moving on with my life with the satisfaction that I'm liberated from a horrible person."

Not surprisingly, Alex's people have kept hush-hush since Tori took to Instagram and shared her feelings. All I have to say is brava, Tori, hopefully your words and actions will encourage women who have been disrespected and treated wrongly to free themselves from losers like this guy.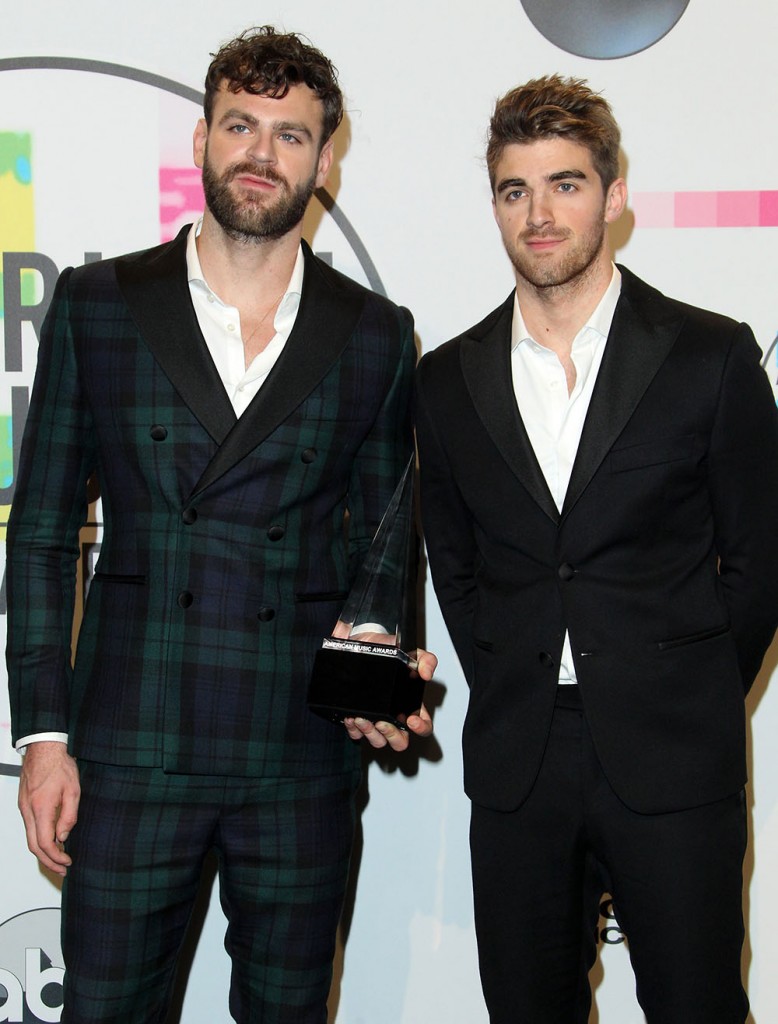 Photos: Instagram, WENN.com. Thanks to Radar Online for the details for this story