The promotional tour for American Crime Story: The Assassination of Gianni Versace rolls on. The gorgeous Ricky Martin, who plays Versace's partner Antonio D'Amico, stopped by The Daily Show on Tuesday to discuss his role on the show.
Wearing oddly fitting pants, not like I was looking in that area, Ricky briefly plugged the return of his Vegas residency, All In, which runs in Sin City from March until July. He enthused "I'm really excited…Vegas has been amazing for me."
Ricky then discussed his work on ACS. When Daily Show host Trevor Noah pointed out that the story of Versace shines a spotlight on how people treat the LGBTQ community, he responded, "That's one of the reasons I said 'Yes, I want to be a part of this.'" He added that, "There's a lot of injustice in the Gianni Versace story" and said he wanted to work with Ryan and the cast to tell the story of the compelling case which, as he puts it, "It's not how he died, it's why he died, why did we allow that to happen?"
Back in June, Ricky told Entertainment Weekly that a scene in the show, where his character is admonished by Gianni not to touch him in public lest the paparazzi catch them, "took me back to eight years ago when I was in the closet and it just moved me." Ricky, who is now (an ageless) 46, didn't come out until he was 38, worried that his career would take a hit. He recalled that "It took me a while … I was surrounded by friends that were telling me, 'Don't! Don't come out. That will be the end of your career.'" The friends were coming from a place of compassion, noting that they were "people that love [him], people that mean well and people that were just victims of homophobia."
Thesinger added, "I grew up in this culture that told me that my feelings were horrible, that my feelings were evil. And if you add to that, you know, that I was like a heartthrob, like a sex symbol…everyone was telling me that it was going to be the end of my career." It took becoming a family man, with the birth of his twin boys, Matteo and Valentino, to finally encourage him to be his true self. He admitted that coming out was "extremely painful," but knew it had to be done, asserting, "I said, 'I can't take it anymore. It's all about me now, it's not about what's happening outside, it's about what I need in order for me to be happy.' I had my kids and then I said, 'I have to come out, I'm not going to lie to these beautiful kids.'"
Since then, Ricky has found love, marrying artist Jwan Yosef earlier this month, and has helped to raise over $5 million to aid in rebuilding Puerto Rico after the devastating effects of Hurricane Maria. He pointed out that "there are still 1.4 million people in Puerto Rico living without electricity or without running water. Kids aren't going to school because obviously there's no electricity or running water in the schools." His goal is to work with Habitat for Humanity to build homes for those who lost them in the storm and added that, "My foundation and hundreds of men and women that were volunteering since day one to make Puerto Rico a better place is something that I'll always be so thankful for." If you enjoy handsome men and a great interview, check this out.
A gorgeous man, a great dad, a generous philanthropist and, from what I've heard, an underrated actor. I think the LGBTQ community has a great spokesperson here, and I hope he continues to fight the good fight. If I had to equate how I feel about Ricky, I think WGN reporter Ana Belaval is my spirit animal. Her fangirl freak-out game makes mine look weak.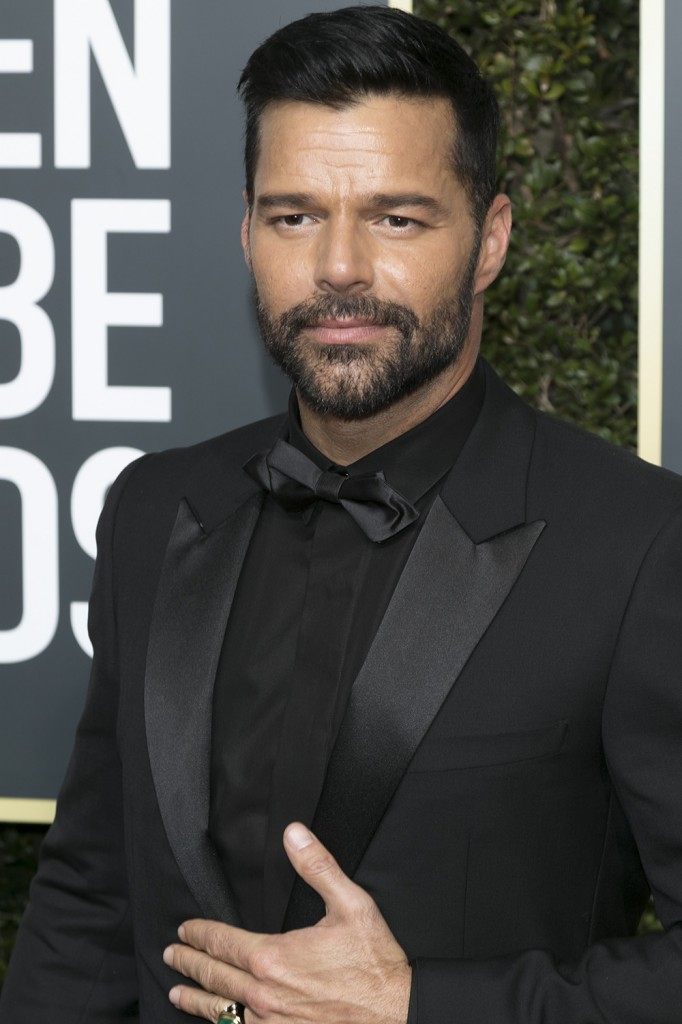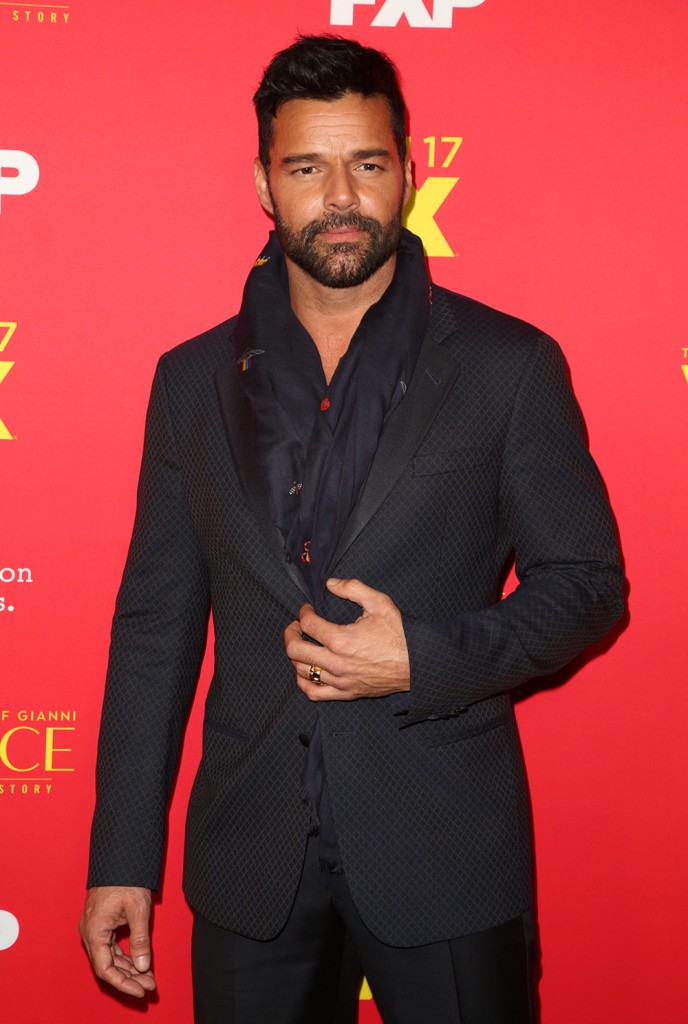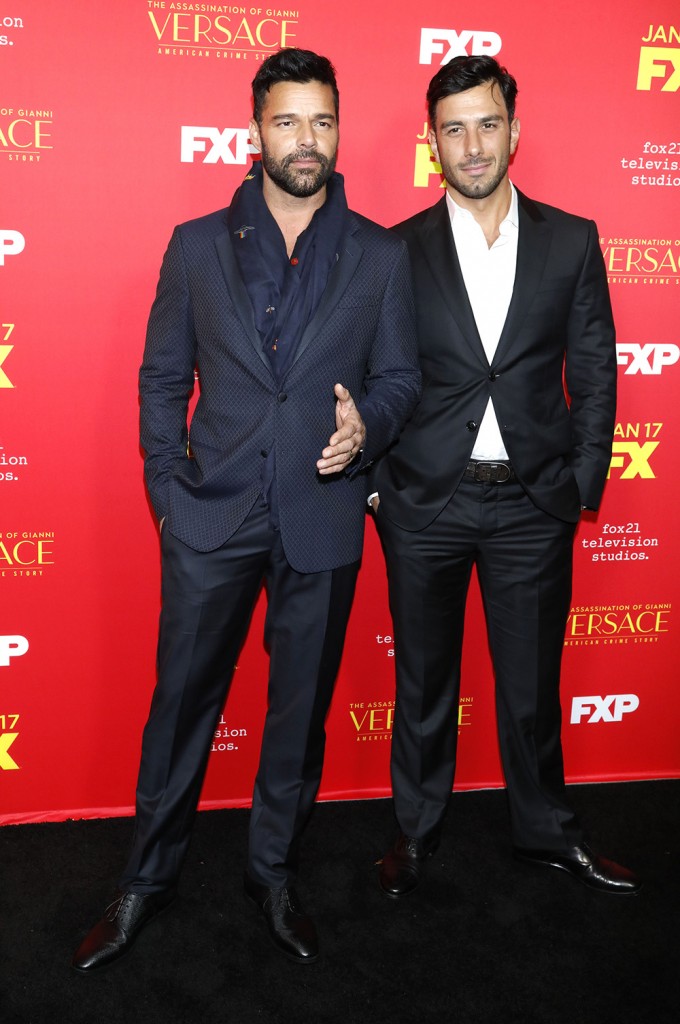 Photos: Instagram, WENN.com