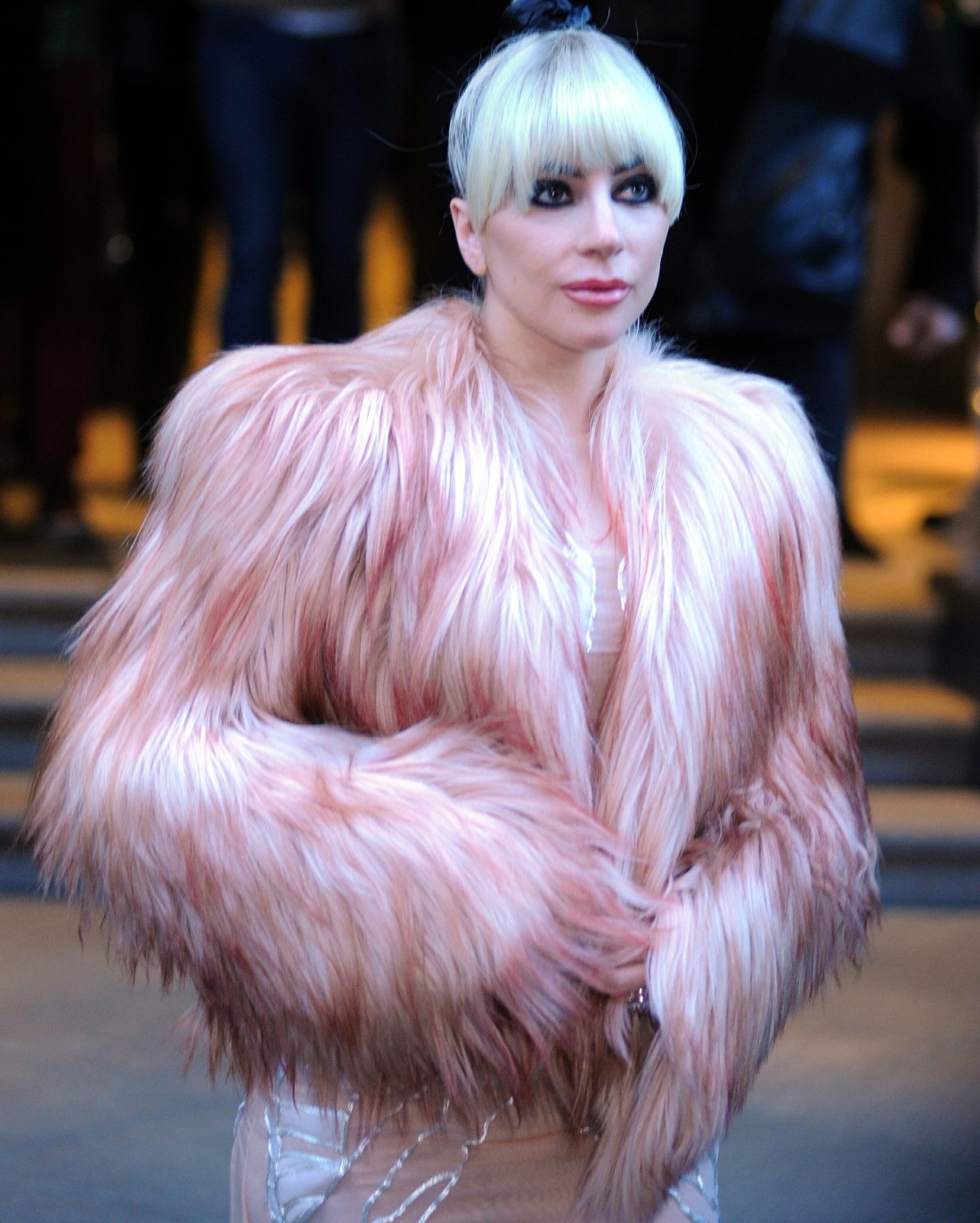 Lady Gaga has been in Milan this week for her European tour. She's been photographed a lot, coming and going from her hotel for the most part. Yesterday, she was photographed in this… ensemble, let's say. First, let's talk about the bangs because I CANNOT GET OVER THEM. These bangs are a horror show, a living nightmare for me. I've come around to the idea that some women enjoy bangs and some women can pull off bangs, but here are a few truths that everyone should know. First, no one looks good with baby-bangs. Audrey Hepburn pulled them off because she was Audrey Hepburn and she is literally the only exception to the rule. Second, no one looks good with these two-level shaggy-dog bangs. Literally no one.
As for the outfit…the whole look is by Francesco Scognamiglio. The gown is that peachy-nude shade which rarely – if ever? – works. But the jacket… wow. Before I really got a good look at the bangs, this post was going to be "Which Muppet did Lady Gaga shave to make this jacket?" As it turns out, we're looking at an actual GOAT FUR jacket. This jacket made of GOAT FUR costs more than $5000. The whole ensemble costs $10,000.
Also: I meant to discuss this around Christmas but I never got around to it. Just before Christmas, Warner Bros moved the release date for Bradley Cooper's A Star Is Born, starring himself and Lady Gaga (Cooper directed it). I initially thought the move was a signal that WB had lost faith with the film, but it looks like WB is actually positioning it for the awards season. It was supposed to come out in May, now it will come out in early October. Hm.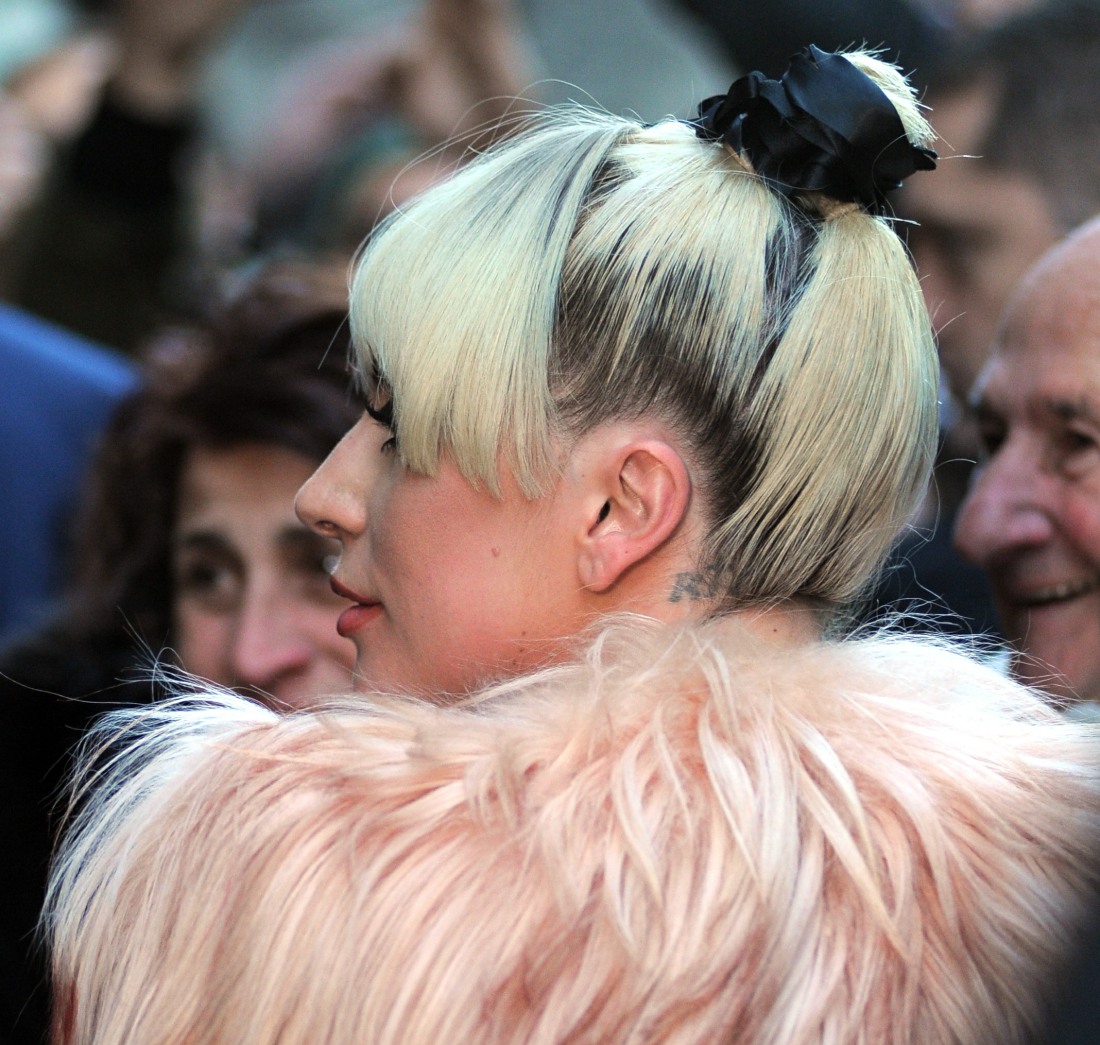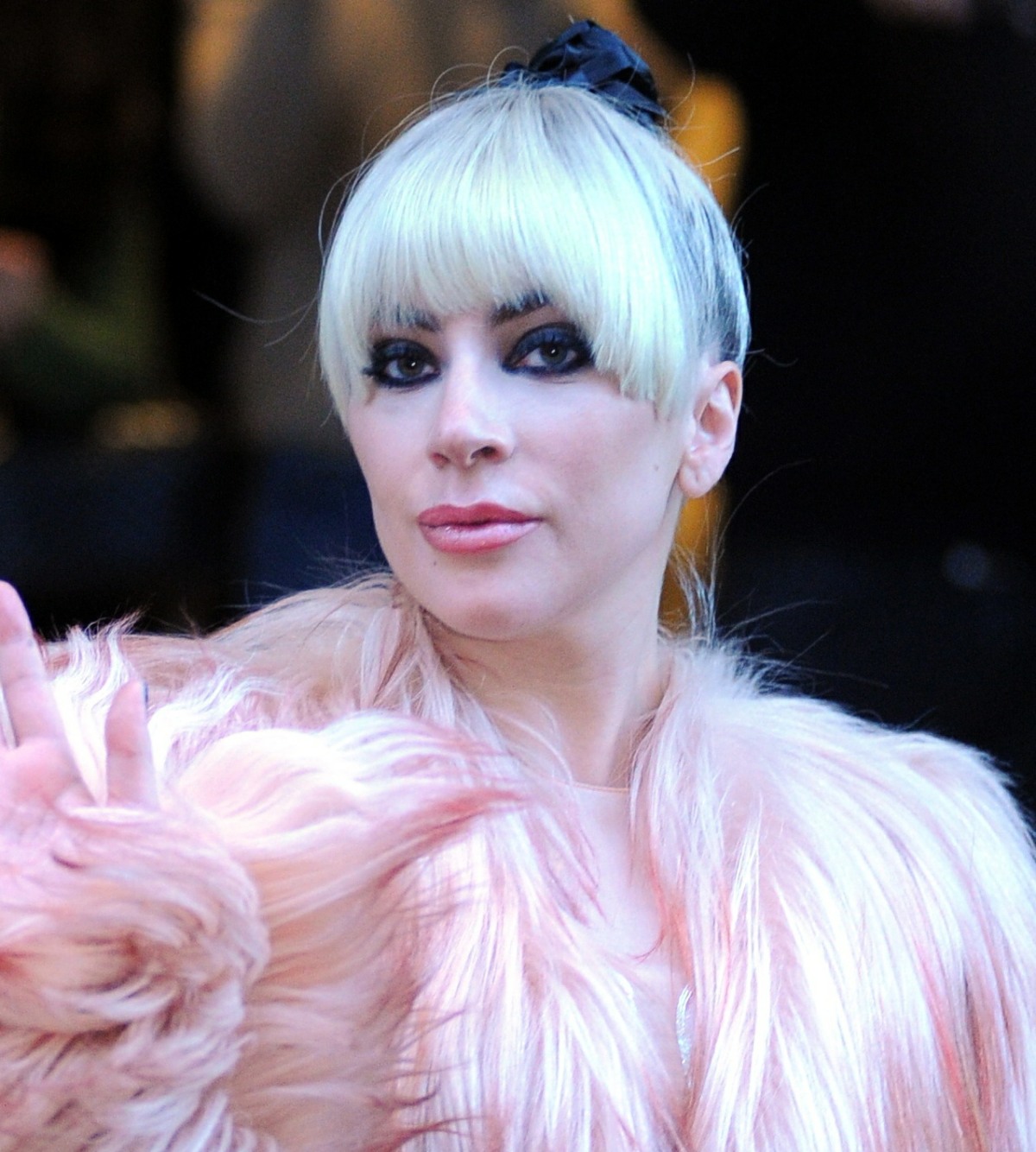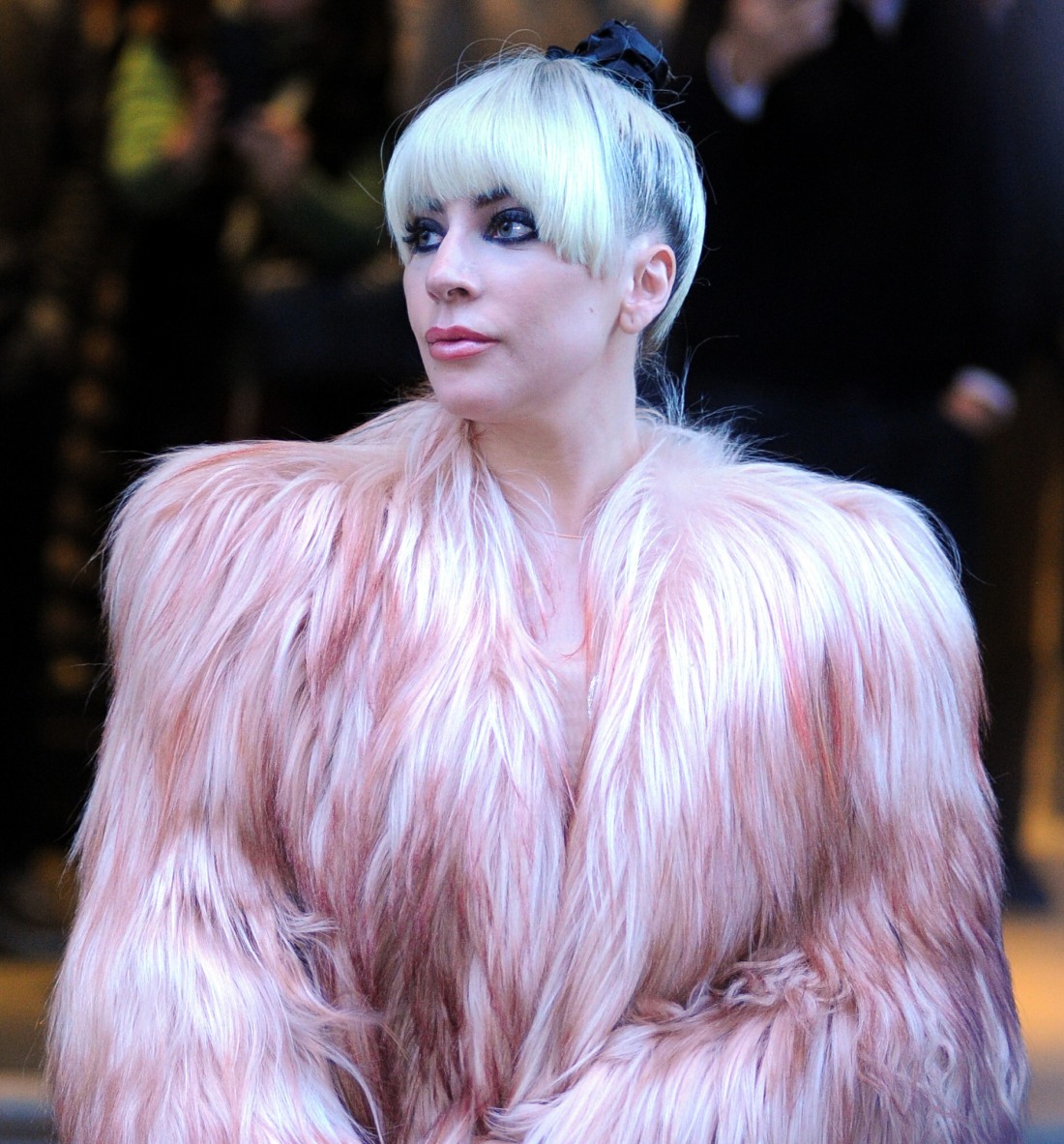 Photos courtesy of WENN.