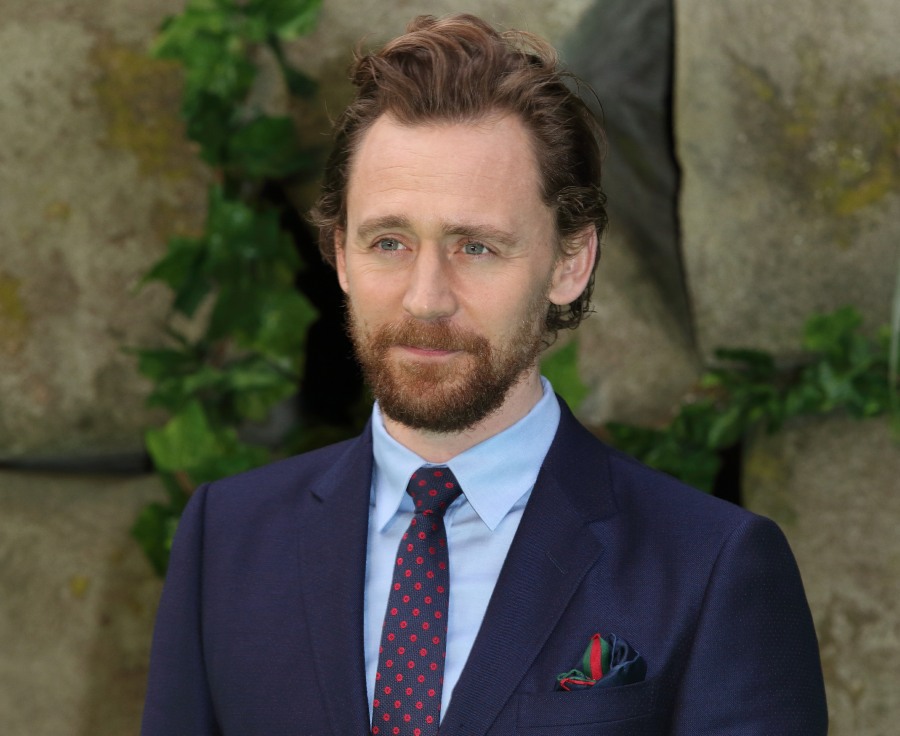 Tom Hiddleston has been a shell of his former self post-Taylor Swift. He gives off the vibe of "I've learned my lesson, I need to stop talking so much," especially after the 2017 Golden Globes disaster, and then the absurd GQ story. But I miss the old Hiddles, the dancing bear who would do anything for attention. That is why I want this story to be true, on so many different levels. One, I really, really want Tom to have another high-profile girlfriend, just because it will make my life and my job easier. Two, I think Tom would be happy to get another girlfriend. Three, I want to see Angelina Jolie with someone high-profile, because that will also make my job easier. So let's put them together, universe. Tom Hiddleston + Angelina Jolie = Angiddles? Tangie? Tomgelina? Jiddles? OMG, I am really giddy with the very idea of this!!!
Did Chris Hemsworth really set up a date between Angelina Jolie and Tom Hiddleston? That's the claim in one of the new tabloids. Gossip Cop looked into the supposed love connection and we can exclusively set the record straight. Jolie and Hemsworth were seated next to each other at the Golden Globes earlier this month, prompting a slew of false stories about the two being an item. Gossip Cop busted the baseless speculation, but now the New Zealand edition of Woman's Day has come up with a new spin on the narrative. According to the unreliable magazine, Hemsworth actually played matchmaker for Jolie and his Thor co-star Hiddleston.

"Ange was complaining that her love life sucked and that guys were scared of asking her out after her split from Brad," a so-called "insider" tells the outlet. "That's when Chris mentioned that his mate Tom has always had the hots for her, and Ange said she liked him too." The questionable insider further claims that Hemsworth introduced the two via a messaging app, and they "haven't stopped texting and calling each other" since.

"They are talking about doing dinner together in LA in a couple of weeks," adds the seemingly phony source. "There is definite chemistry between them and Ange has been gushing how much she likes Tom's new look, with his rugged beard." The alleged insider also maintains that Jolie has been "longing to find love again," which puts Hiddleston "in the right place at the right time."

However, it was reported less than two weeks ago that Jolie is single and not ready to start dating again anytime soon, so Gossip Cop was quick to question this report. Our doubts were confirmed after checking with several sources close to those involved in the story, all of whom assure us there's no truth to the magazine's article. This tall tale, which amounts to nothing more than fan fiction, was created because Hemsworth sat next to Jolie at an awards show, and he also co-stars with Hiddleston in the Thor movies. That's where these connections begin and end.
Gossip Cop is such a wet blanket!!! LET US HAVE JIDDLES. Tangie needs to happen, my God. Everybody was so focused on the chemistry between Angelina and Chris Hemsworth, no one even thought that Chris could be setting Angelina up on a date with his dragonfly bro. Angelina likes British dudes too, and while Tom is a bit too straight-arrow for her usual "type," I bet her type has changed post-Brad. Maybe she doesn't want a bad boy. Maybe she wants a needy, ginger people-pleaser with legs for days. PLEASE MAKE THIS HAPPEN, UNIVERSE.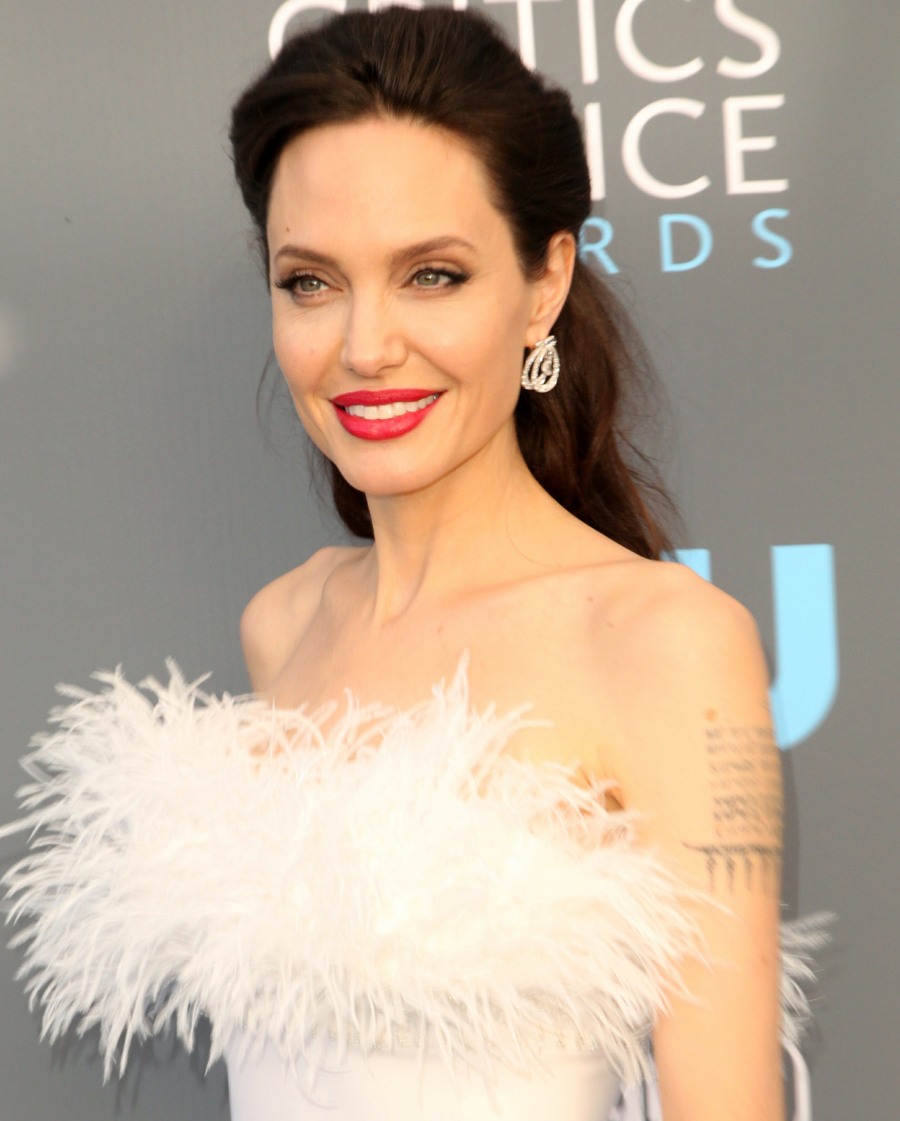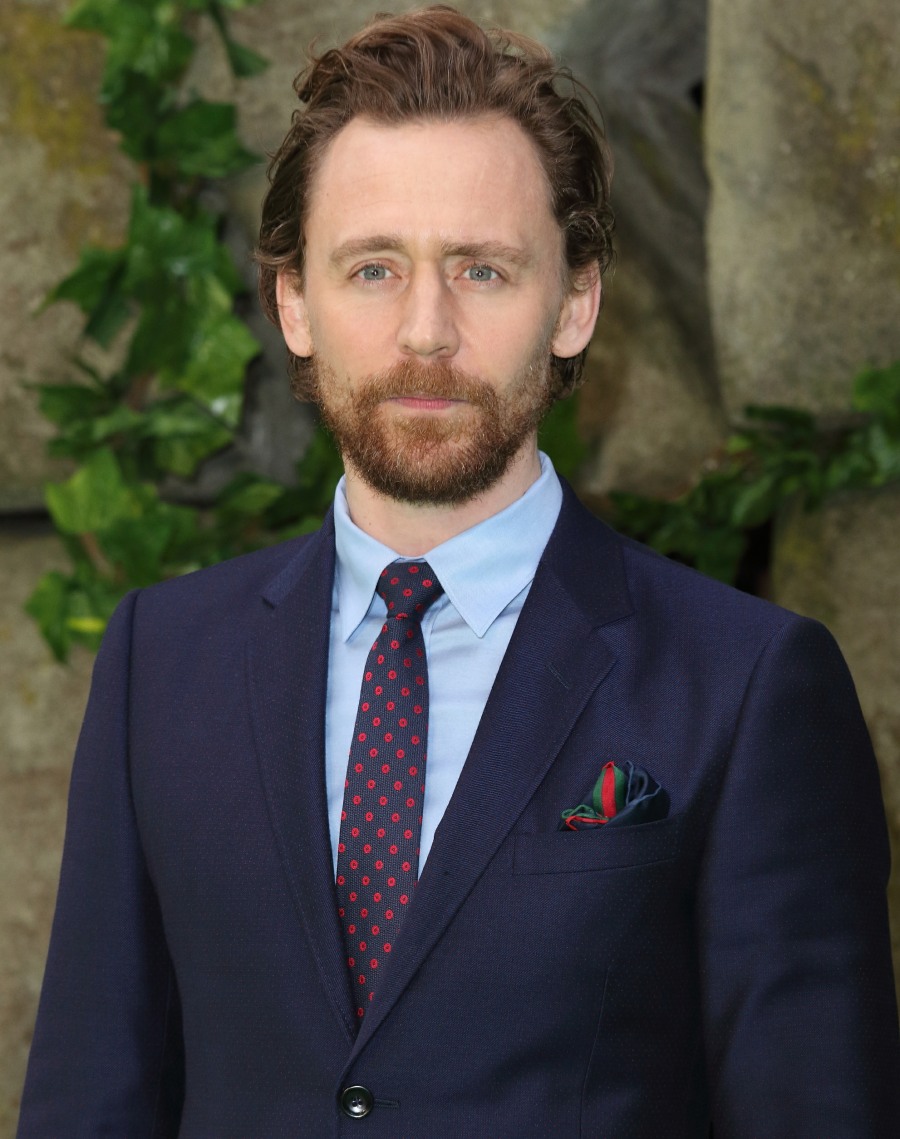 Photos courtesy of WENN.