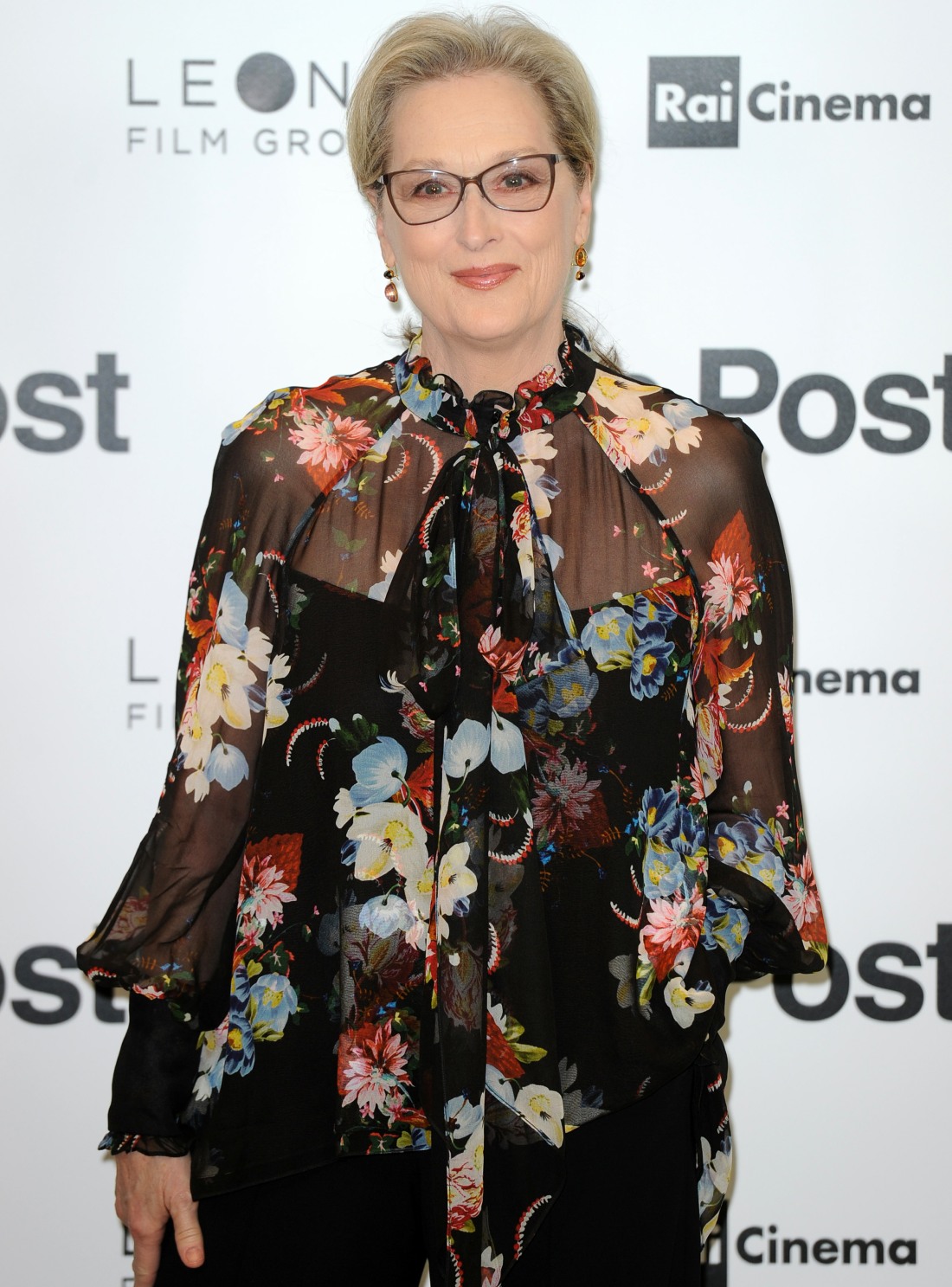 When I finally saw Big Little Lies, I thought it was impressive. It was just a really well-done miniseries, with great set design and costumes and great acting and direction. I think Nicole Kidman and Alex Skarsgard deserved all of the awards they got for their roles, and I honestly didn't even mind Shailene Woodley. To me, the worst part was Laura Dern, but that was because her character was so two-dimensional and it pissed me off that Dern was nominated for so many awards for it.
After the success of BLL, producers Nicole Kidman and Reese Witherspoon went to author Liane Moriarty and asked if she thought these characters had a "Part 2." They wanted to make a second series and Moriarty has apparently given her blessing, and I believe she'll have a big say in what happens next for these characters. Previously, we've heard that the "Bonnie" character (played by Zoe Kravitz) will have a larger role, and that we'll meet her parents (cross your fingers for Zoe's real-life parents Lisa Bonet and Lenny Kravitz!!) and now we're getting some new casting news (SPOILERS in case you haven't seen BLL):
HBO's Big Little Lies is upping its star power for season two. Oscar- and Emmy-winning actress Meryl Streep has boarded the premium cable network's second season of the drama starring Reese Witherspoon and Nicole Kidman.

Streep will play Mary Louise Wright, the mother to the abusive Perry Wright (Alexander Skarsgard), who (spoiler alert!) was revealed to have been the one who died during the Emmy-winning first season of the David E. Kelley drama based on the Liane Moriarty novel. (Skarsgard is said to be returning in some capacity for season two.)

Mary Louise Wright is described as a woman who is concerned for the well-being of her grandchildren following her son Perry's death. She arrives in Monterey searching for answers. (Fun fact: Kelley told The Hollywood Reporter in October that Streep — and Tom Hanks — were his dream casting goals for Big Little Lies.)

Big Little Lies took home eight Emmys and four Golden Globes and prompted the cabler to stretch beyond Moriarty's book. Sources say season two, officially greenlighted for seven episodes, will also feature the parents for Zoe Kravitz's character, Bonnie. (Thus far, only Streep, Witherspoon and Kidman are confirmed to return as deals with the remainder of the cast are still being worked out. Sources note that the stars earned major salary bumps after Witherspoon's sizable payday to star in and executive produce a morning show drama for Apple.)
Meryl Streep doesn't have to be in EVERYTHING you know? There are other actresses around that age who could do interesting things with that role. But I understand it too – what producer wouldn't want to cast Meryl if they have that choice? The whole idea of nature vs nurture will come into play with this character – was Perry an abusive monster because that was his nature, or did his mother make him that way? Also: her grandchildren… uh, she's got one more grandchild that she doesn't know about. Ew.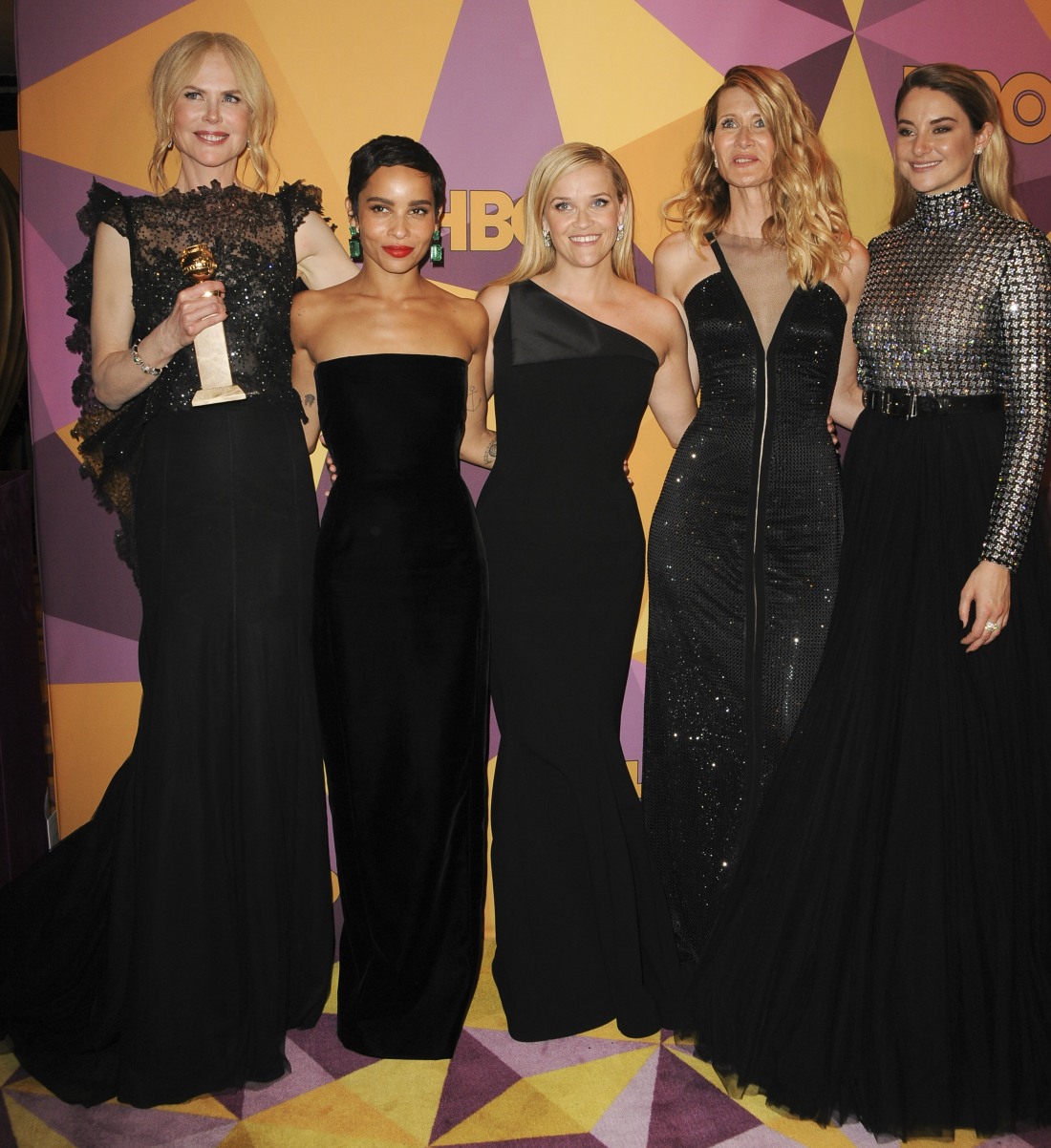 Photos courtesy of WENN.