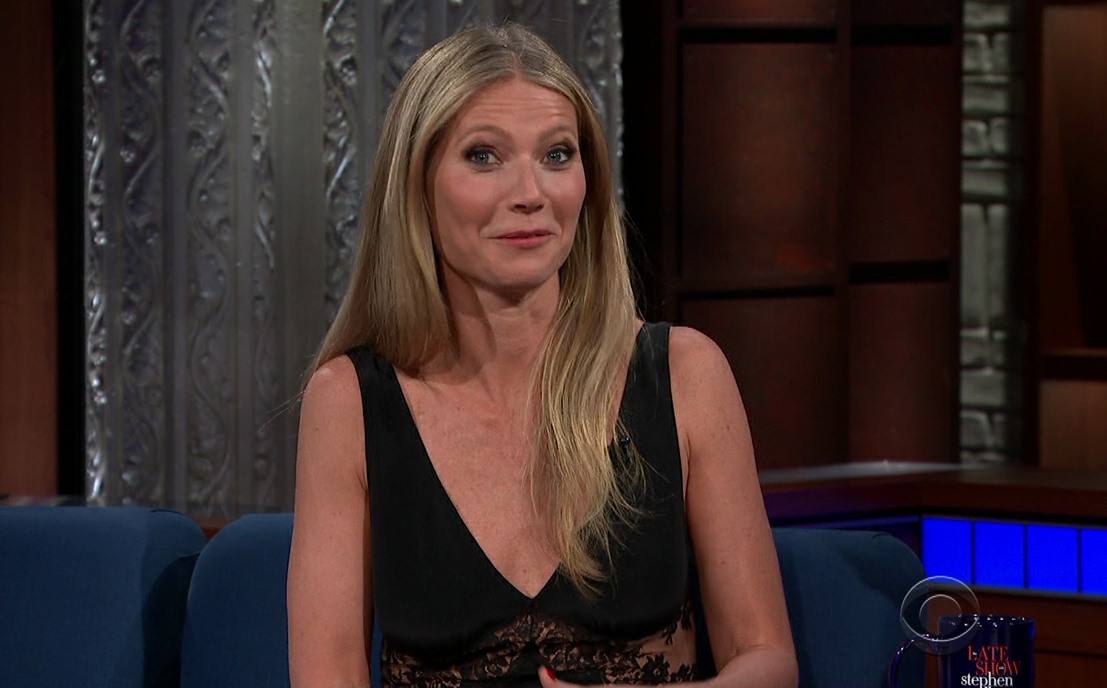 Gwyneth Paltrow made an appearance on The Late Show with Stephen Colbert last night. I'm trying to watch the video right now and I honestly can't get past her hair!! What is wrong with me? And what is wrong with her hair?? I have a #blessed life with my Indian hair genes, I know, so I shouldn't be mean about Gwyn's hair, but she's a 45-year-old woman and she's still clinging to this straw color and keeping it so long and fried. I can't. Anyway, Colbert is remarkably nice about everything, and she was on the show just to shill for her Goop Empire. Here's the video:
The big headline – beyond her hair still being awful – is that Gwyneth is still saying words about her conscious uncoupling from Chris Martin. Regarding the man she had sex with regularly for years, resulting in two children, Gwyneth said: "He's really like my brother, we're very familial. It's nice, it's great." She needs to find a different way of saying this. She's said it before, and so it's like her go-to line now and it's awful. You don't describe an ex-lover/husband as "like a brother." It's creepy. When asked if she thinks conscious uncoupling could work for every divorcing couple, Gwyneth said: "Divorce is terrible, it was very painful, it was really hard. We really genuinely wanted our kids to be as unscathed as possible. We thought if we could really maintain the family even though we weren't a couple that was kind of the goal so that's what we've tried to do."
Here's another clip with Goop and Colbert. I guess we're supposed to give her props for making fun of herself, but all I can think about is how much bad science she promotes and profits from.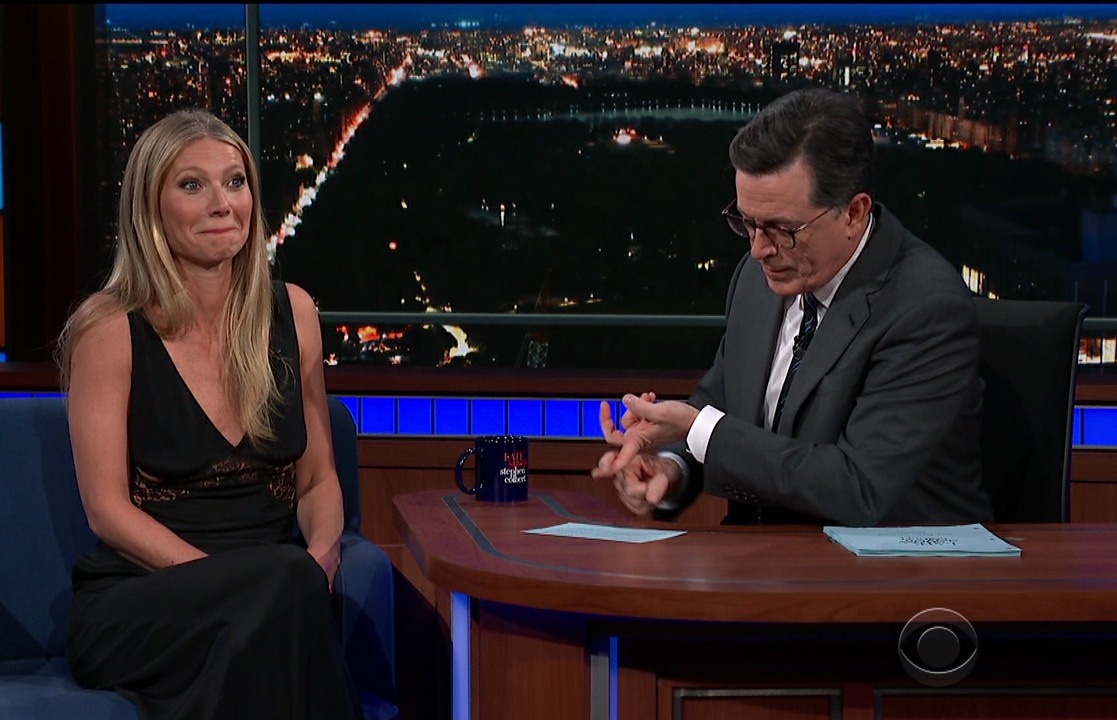 Photos courtesy of WENN.