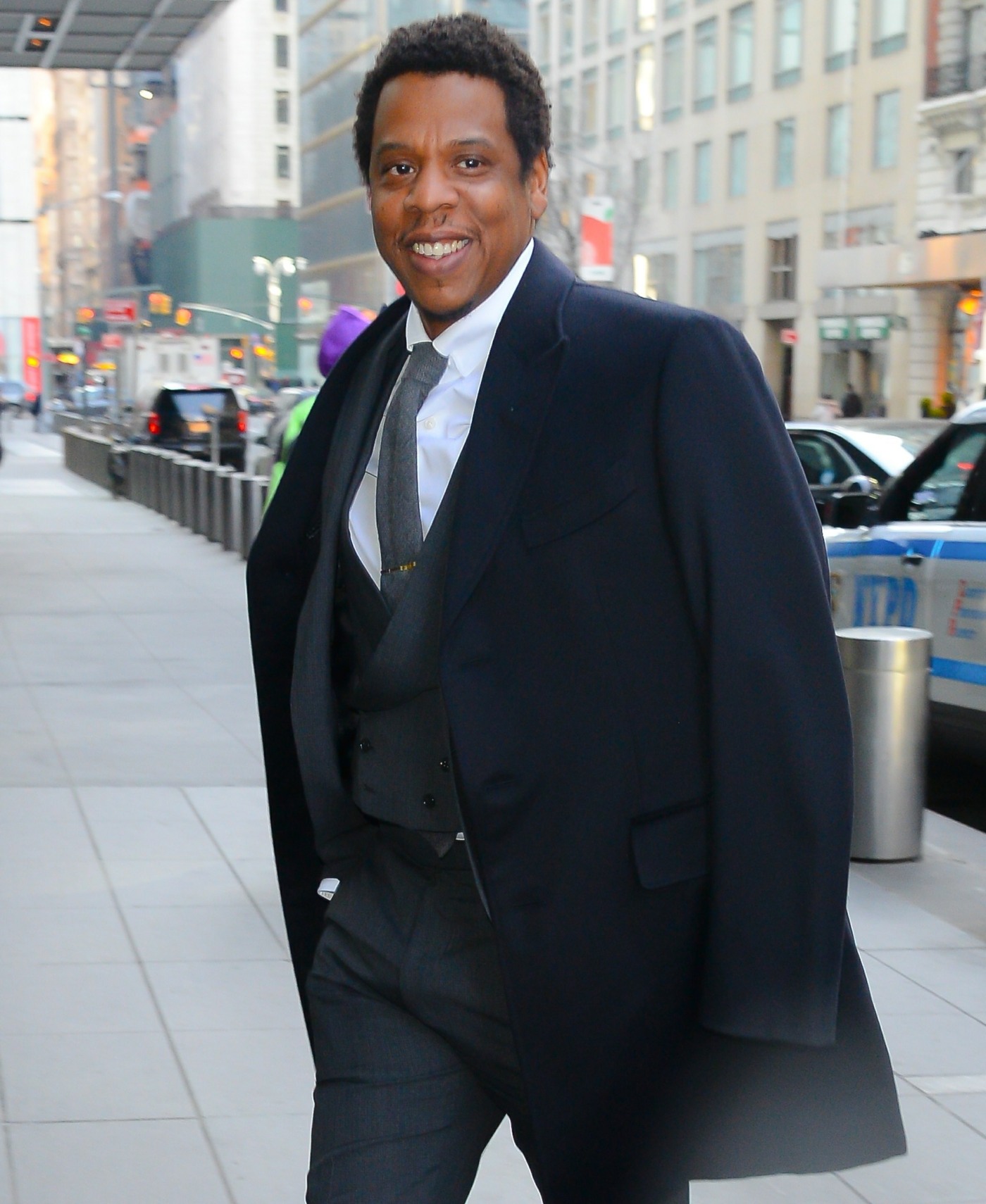 I keep forgetting that this year's Grammy Awards are being held in New York rather than LA. I don't know how to feel about that! It will be a change, for sure, and it will probably be more exciting, but I had gotten used to the LA-vibes of the Grammys. These are photos of Jay-Z and Beyonce attending some of the pre-Grammy events this weekend in New York. There was a big Roc Nation party at the World Trade Center, and then there was a "Grammy Salute to Industry Icons" event Saturday evening.
Jay-Z's 4:44 is nominated for seven Grammys tonight, including Album of the Year. I've read a couple of Grammy-prediction pieces and it seems like Bruno Mars is actually coming into the awards show as the favorite. Considering how the Grammys f–ked up the Beyonce/Adele issue last year, I have no idea how everything will pan out. I want to believe Jay-Z has a real shot at Album of the Year, but God knows. It will probably go to Lorde!!
Meanwhile, Jay-Z also appeared on Van Jones' new CNN show. Here's one clip, where he talks about his family and politics and how much he hates Donald Trump (skip ahead to around the six-minute mark for the Trump part).
And since Jay-Z spoke eloquently about why Trump is terrible, Trump attacked him on Twitter. I bet Eminem is so mad that Trump won't say one word about him.
Somebody please inform Jay-Z that because of my policies, Black Unemployment has just been reported to be at the LOWEST RATE EVER RECORDED!

— Donald J. Trump (@realDonaldTrump) January 28, 2018
Sigh… this is our world. Anyway, Celebitchy and I will be tweeting throughout the Grammys and we'll have full fashion and awards coverage tomorrow, starting bright and early. You can follow me here @KaiseratCB and follow CB here @Celebitchy.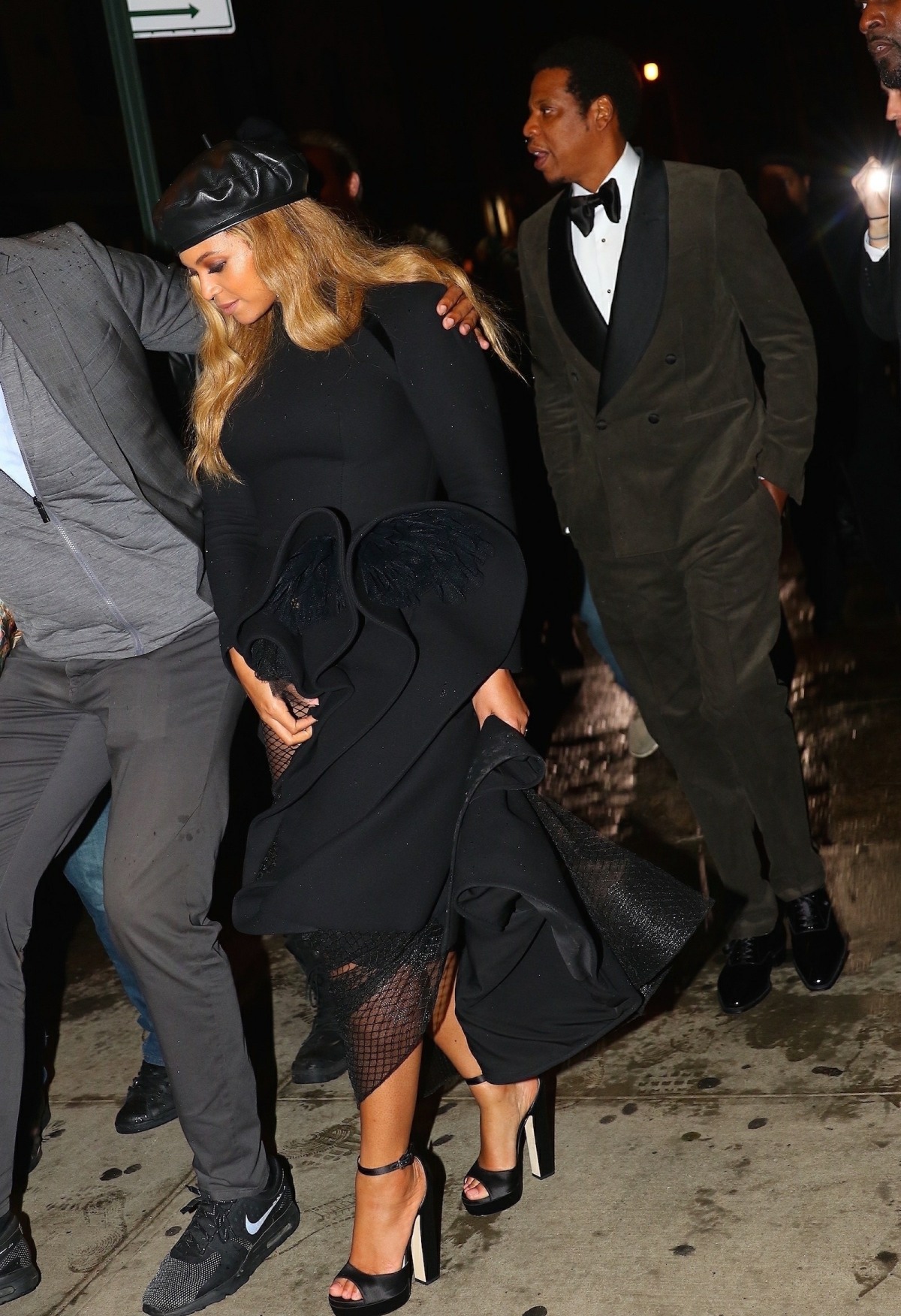 Photos courtesy of Backgrid.