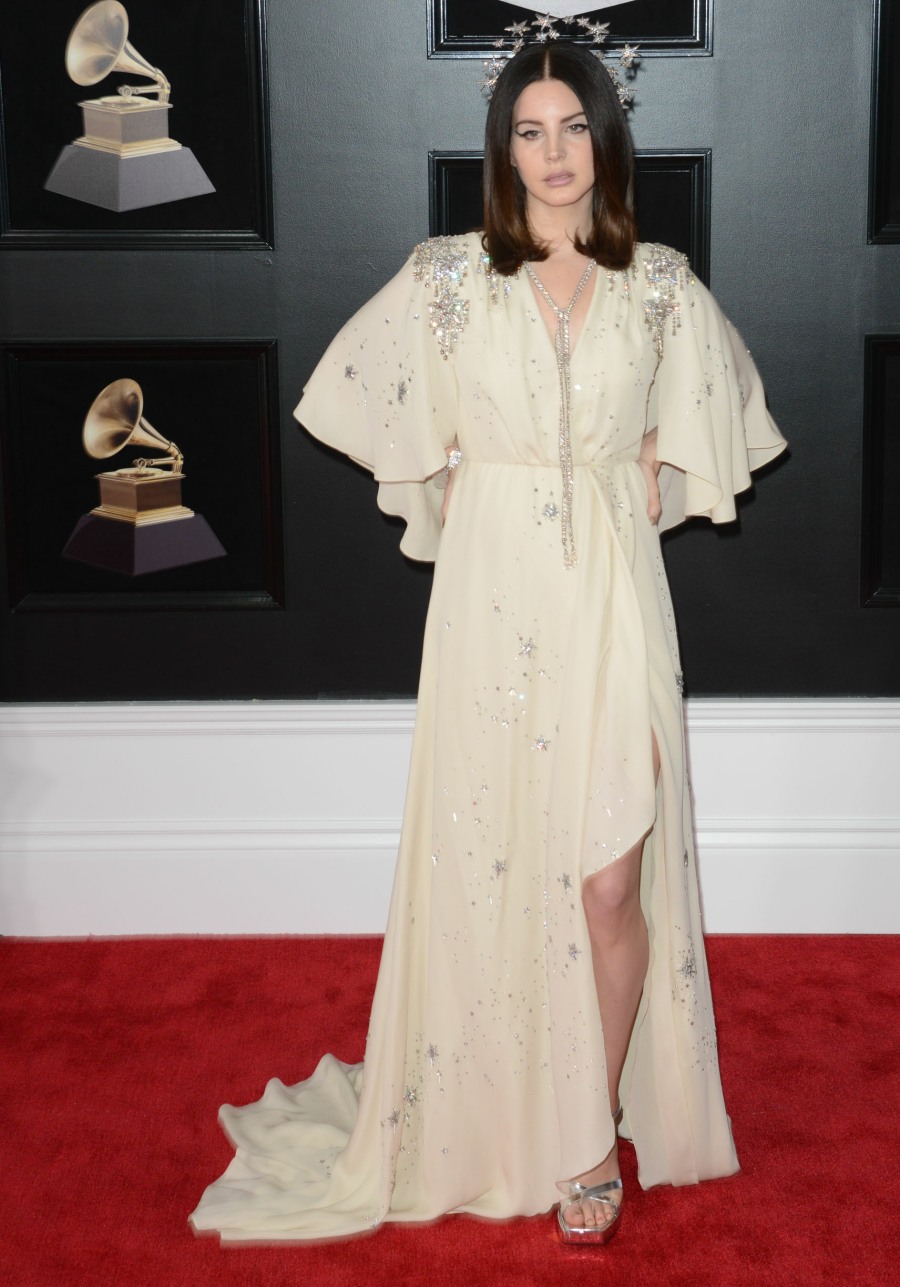 Granted, I wasn't watching every single second of the Grammys, but Lana del Rey was sort of a non-presence there, right? She came to the red carpet early, wearing this drapey Gucci sack dress and a star crown, and posed her face off. And then… nothing. She was nominated for Best Pop Vocal and she lost to ED BLOODY SHEERAN. And that was it. Like, we didn't see her at all the rest of the night. No performance, no cutaways, nothing. Oh, apparently this look was meant as an homage to Hedy Lamarr!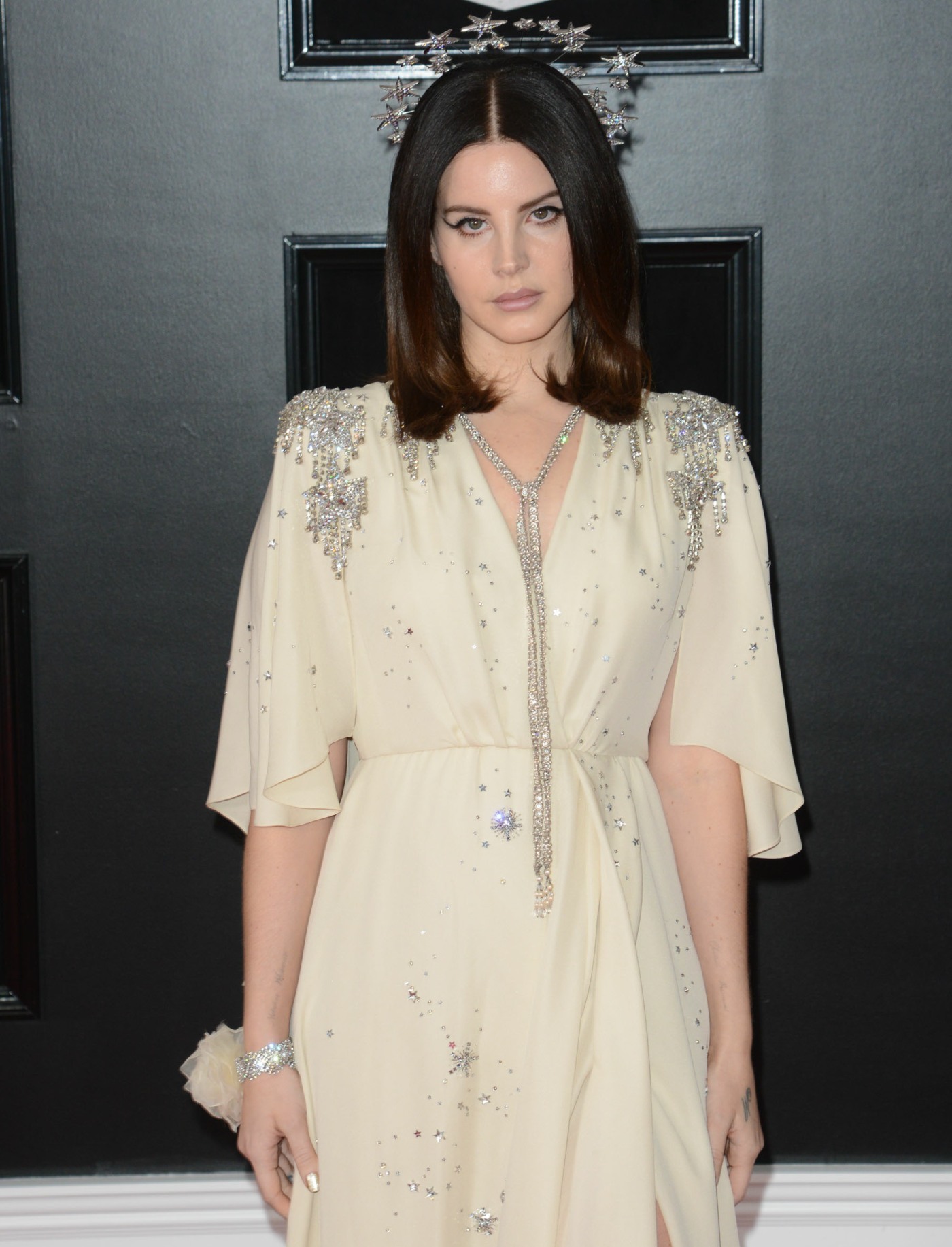 Sam Smith's green Cerruti 1881 suit was surprisingly controversial, right? People either loved it or hated it. While I do find it sort of nouveau-leprechaun, it was sort of cool to see a man wear a bright color. I wasn't expecting to enjoy his performance either, but it was really good! I do like him a lot though.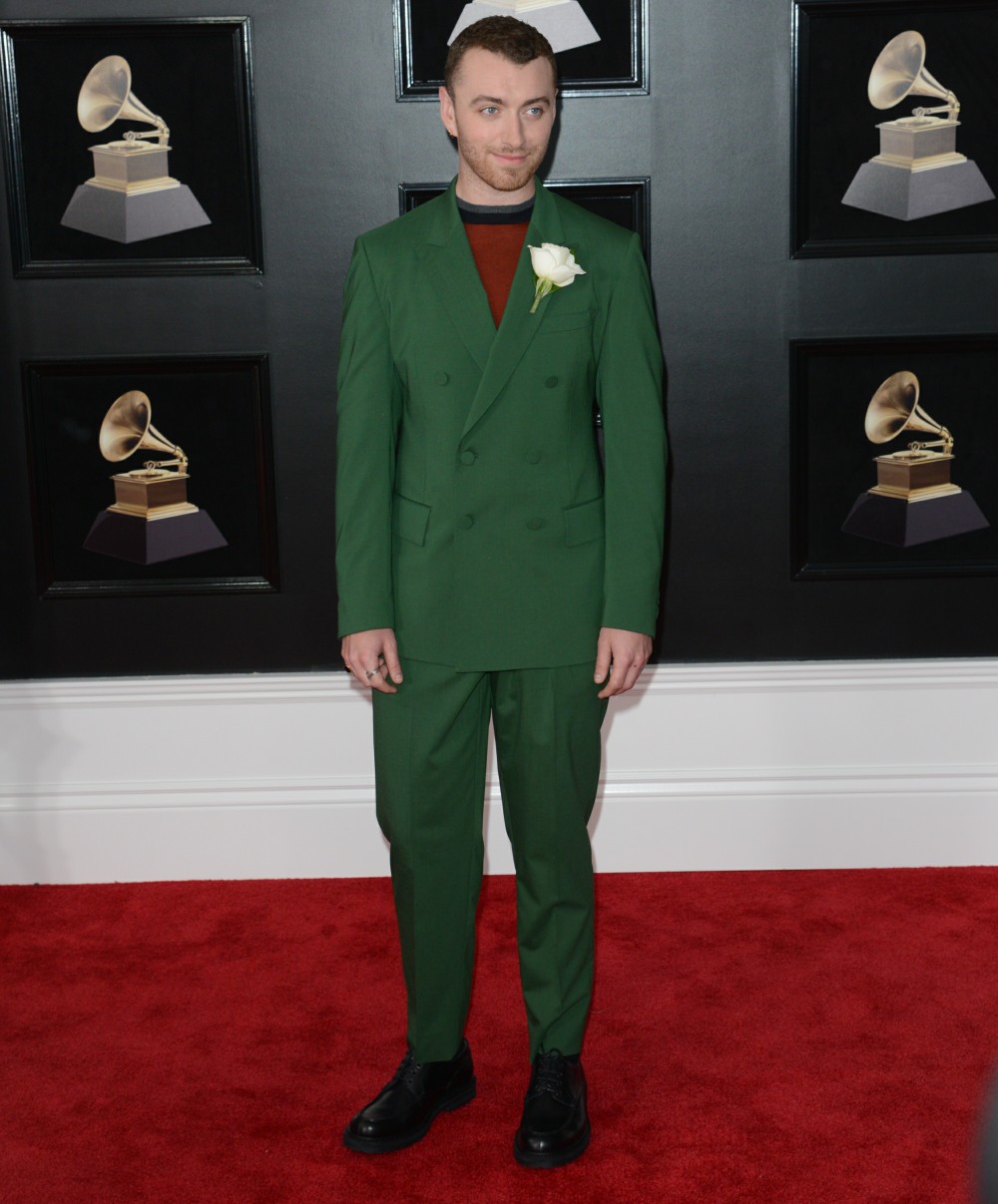 Pink in Armani. This gown is several years old, but I don't remember seeing it on a red carpet before. Probably for good reason, because this gown is a mess! It's sort of crazy to me that Pink got all dolled up in this (bad) Armani gown and then she took it all off for her very low-key, jeans-and-tee performance. It's weird, right?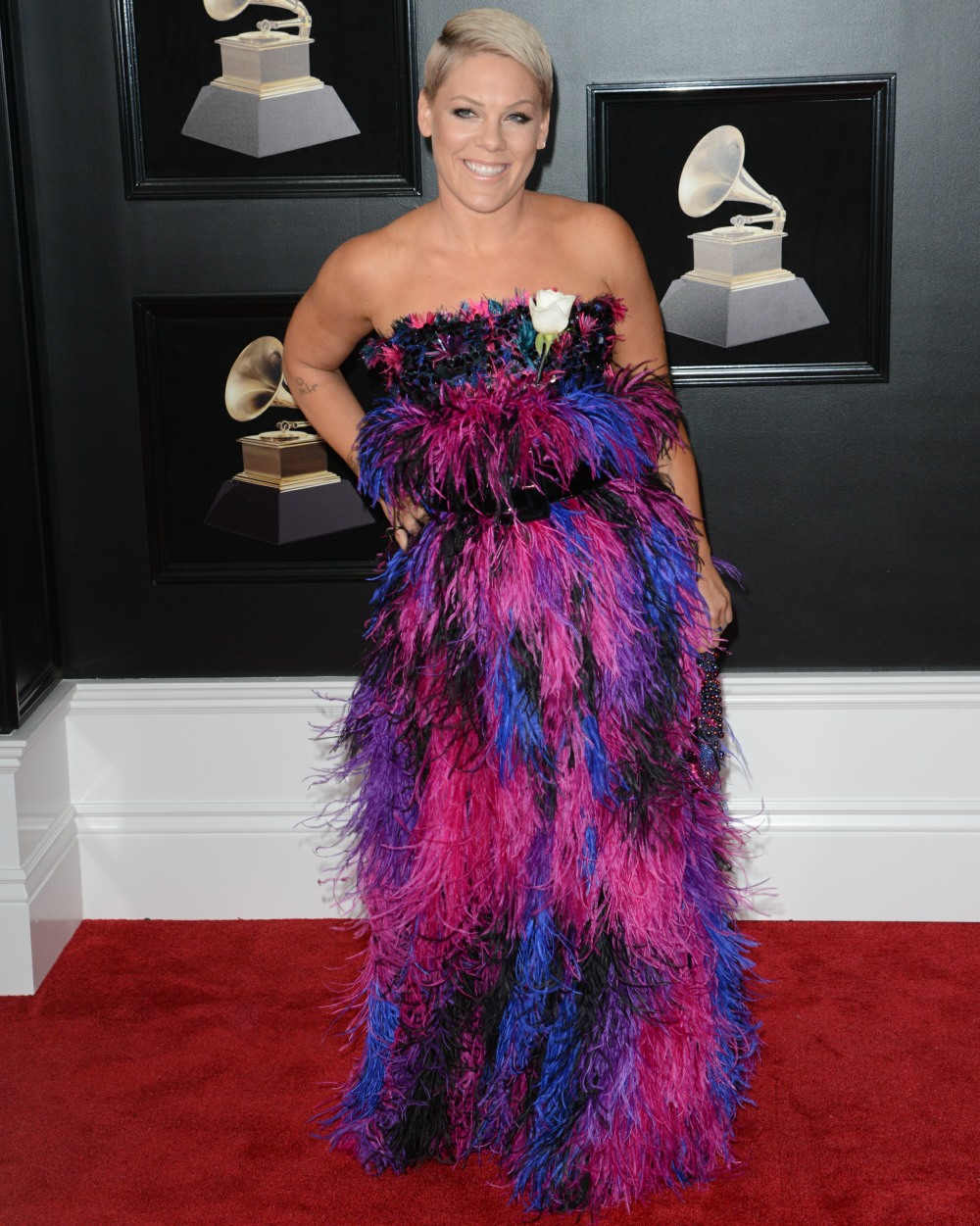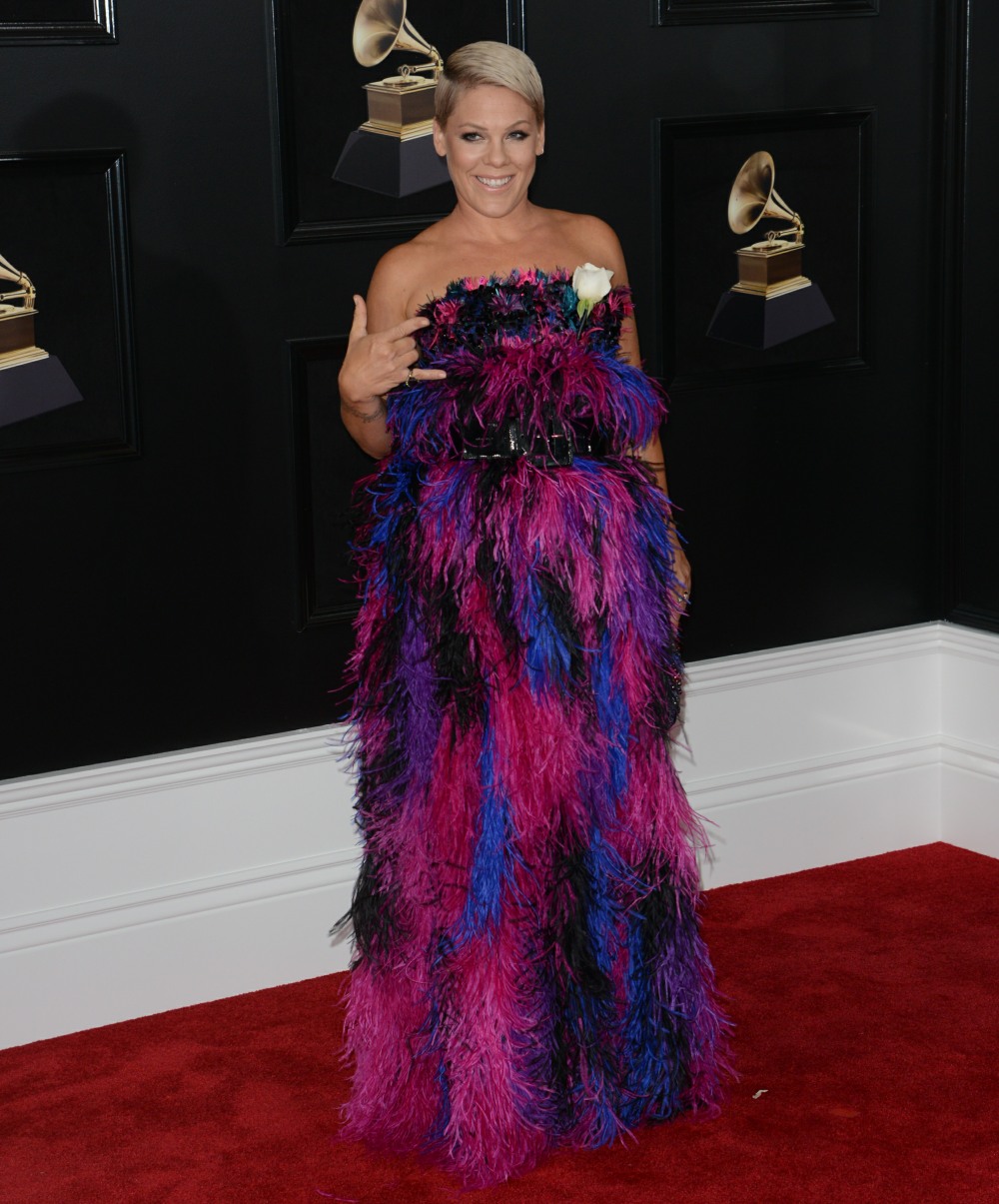 Reba McEntire in Jovani. She is timeless.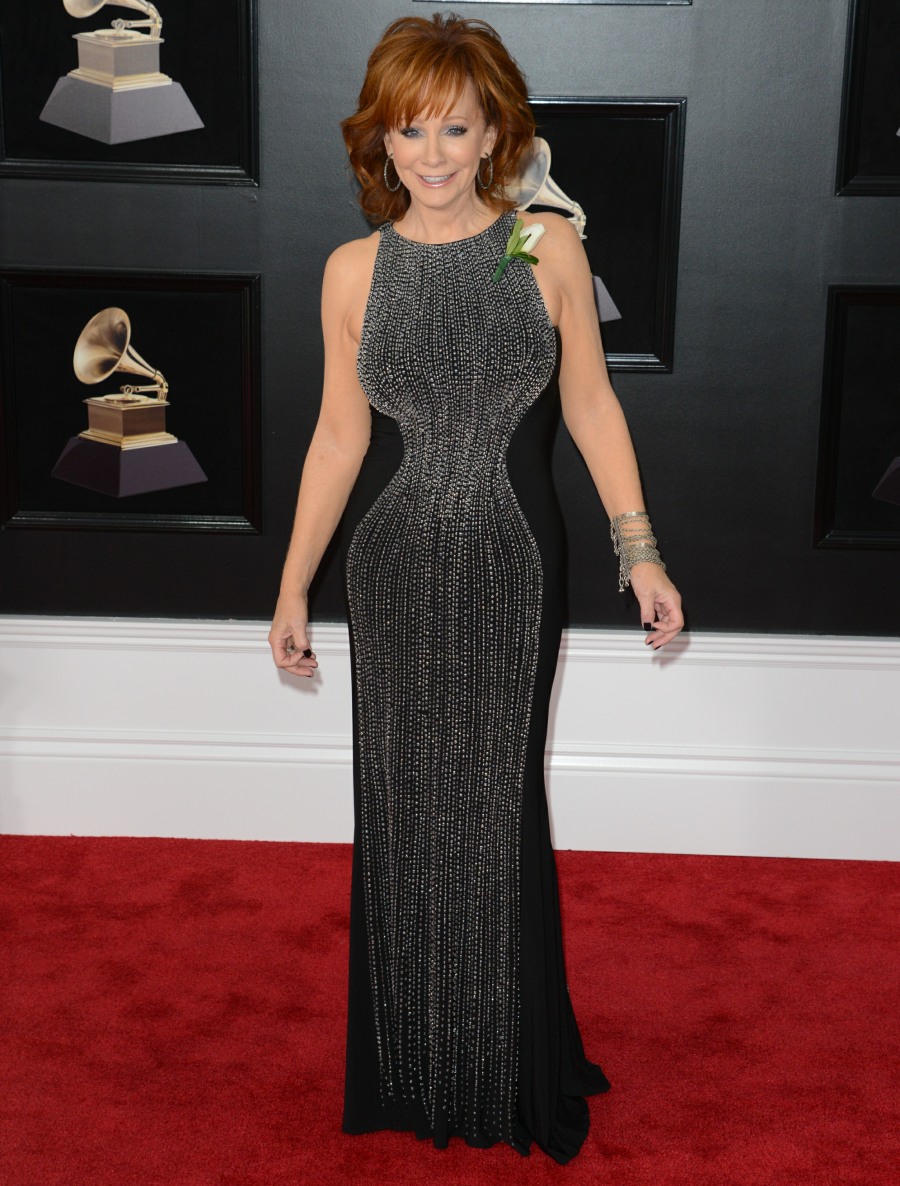 Photos courtesy of WENN.