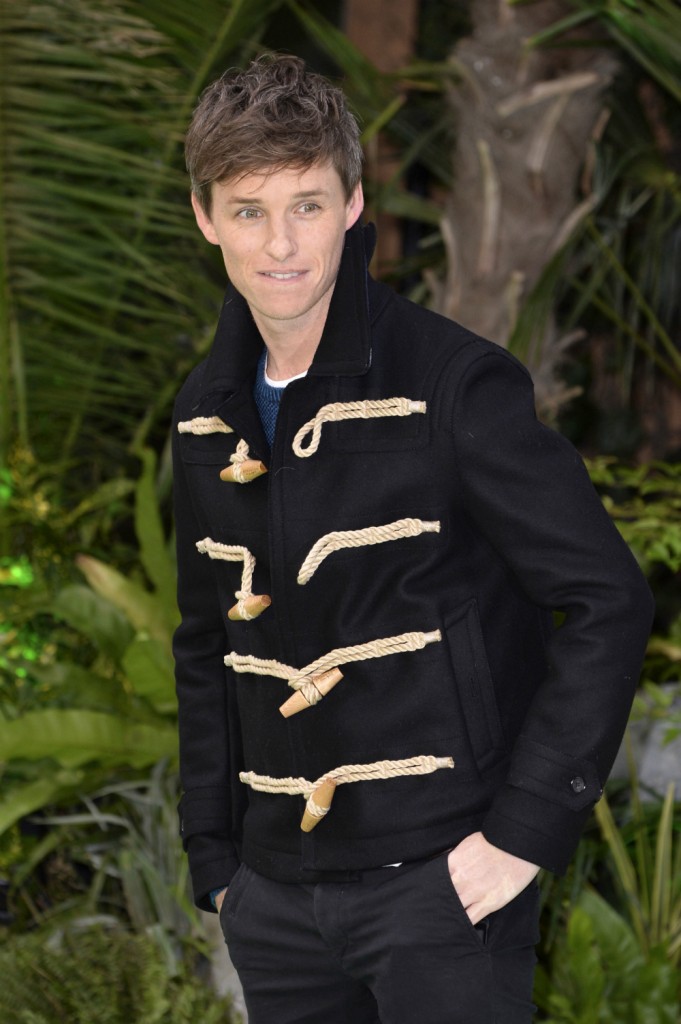 I enjoy the format of interview in which celebrities answer a series of lighter questions like Vogue's 73 Questions. I like how relaxed they are when they know the heaviest question they'll get will be about their favorite brand of socks or something. Buzzfeed recently did a 21-Question interview with Eddie Redmayne. Eddie is promoting his animated film, Early Man, which opened last Friday and also stars Maisie Williams and Tom Hiddleston. It's a sweet interview and becomes funnier the more Eddie tries to qualify his answer. One of my favorite answers, though, is learning that Eddie flipped out when he met Allison Janney, with whom he's obsessed. Who isn't, right? But when you read his answer, he's not kidding – you can almost hear his voice getting a higher pitch.
How do you take (your coffee)?
ER: I like it with a lot of milk. I'm either a latte man, or an Americano with a lot of milk and sugar. A lot of sugar. I can occasionally go to that mocha-cappa-racca-racca thing depending on the time of year. Is that too long an answer?

Have you ever been mistaken for another celebrity?
ER: I once, when I was younger, was outside a theatre, and this woman came up. I had been doing a play at the time, and she started saying how she really loved the play, and she thought the performance was great. I was very flattered, and then halfway through, she said, "I've never seen a Hamlet like it." I wasn't playing Hamlet. Ben Whishaw was playing Hamlet at the time, who happens to be one of my favourite actors, but she was so far down it that I didn't want to tell her I wasn't Ben Whishaw. So I took Ben's praise and ran and hid.

What's your drink of choice?
ER: Vodka and tonic, with very cold tonic water and very cold ice. [laughs] And a lime.

What's your favourite swearword?
ER: I'm a classic "fuck" man. Fuck. Fuck! It's so satisfying – it has an onomatopoeic fuck-ness to it.

Have you ever freaked out about meeting a celebrity?
ER: Yes. It was Allison Janney, who I think is one of the greatest actors in the world and hopefully will win an Oscar this year. She was in The West Wing – she plays CJ Cregg. It's basically the only television show I've ever really watched, and I was obsessed with her. I got to meet her several years ago at the Golden Globes. We walked into this room, and she was there at this party, and my wife walked up to her and basically apologised on my behalf for how I was about to behave, for being too keen and gushing. She is as formidable in life as she is on screen.

And finally, what's something people would be surprised to know about you?
ER: That I have a really weird love and enjoyment of making cards. Like, birthday cards, Christmas cards. Yep.
I wonder how Allison responded when Eddie's wife warned her about him. Because you know if someone came up to Allison and said, "I apologize for how my spouse is about to react to you," Allison would give a classic retort. I've seen Allison in several things and I appreciate her talents, but I also just adore her as CJ Cregg. She was so good in that role. I should probably have The Mister make apologies in advance of my meeting Allison as well.
I also love Eddie's answer, "I am a classic "f-k" man." It sounds like something your elderly aunt would proclaim in the middle of Thanksgiving dinner, "Lord, if there is something this world needs more of, it's classic "f–k" men and women." And then Eddie threw "onomatopoeic" out there to legitimize it. I can't help it, I find him charming – pomposity and all. He said his Hogwarts house is Hufflepuff – whatever #RavensclawPride! and that his biggest pet peeve is people being late. But then he started talking about pizza and now I'm hungry for several things my New Year's Resolution diet will not let me eat. Damn you, Eddie Redmayne, you charming little bastard!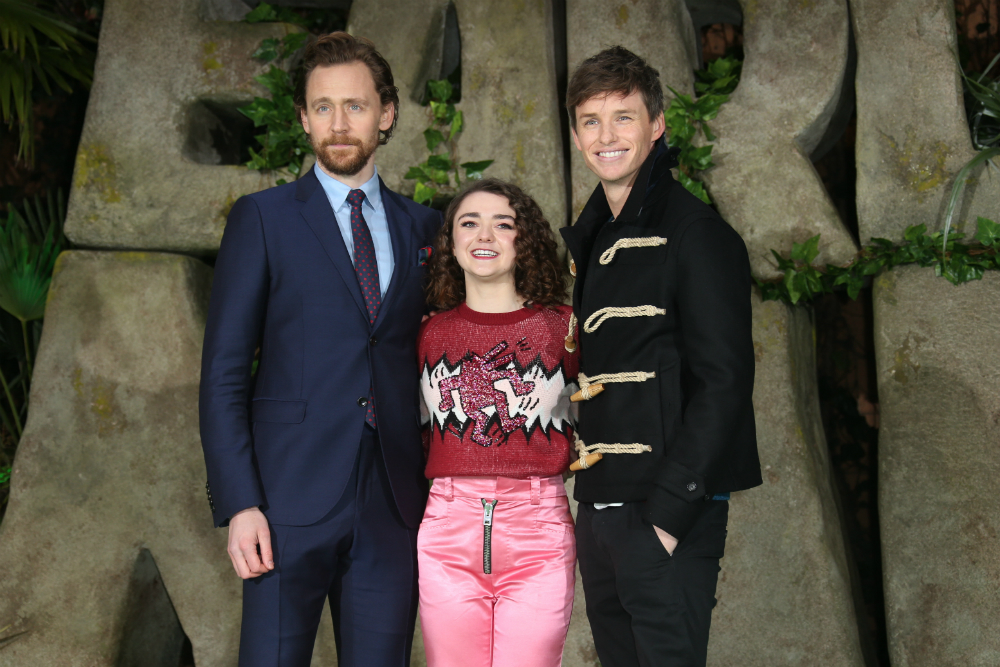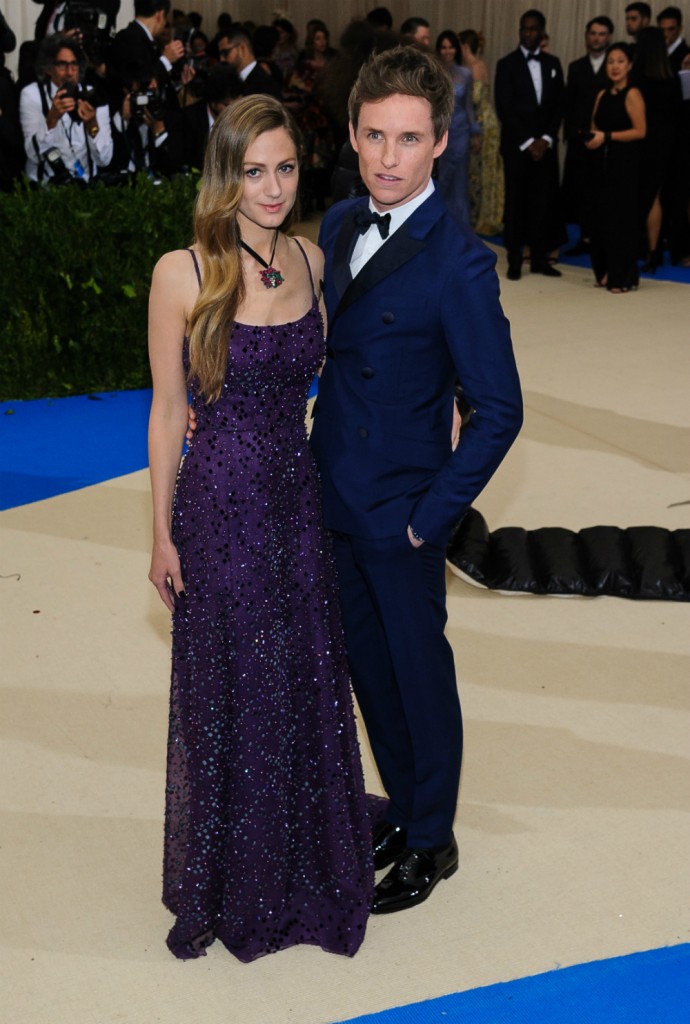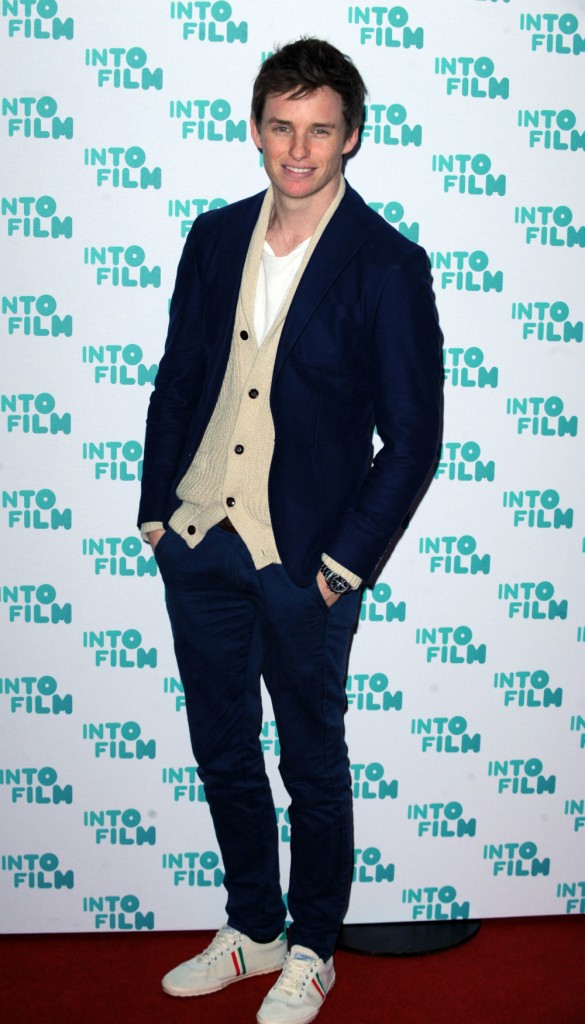 Photo credit: WENN Photos