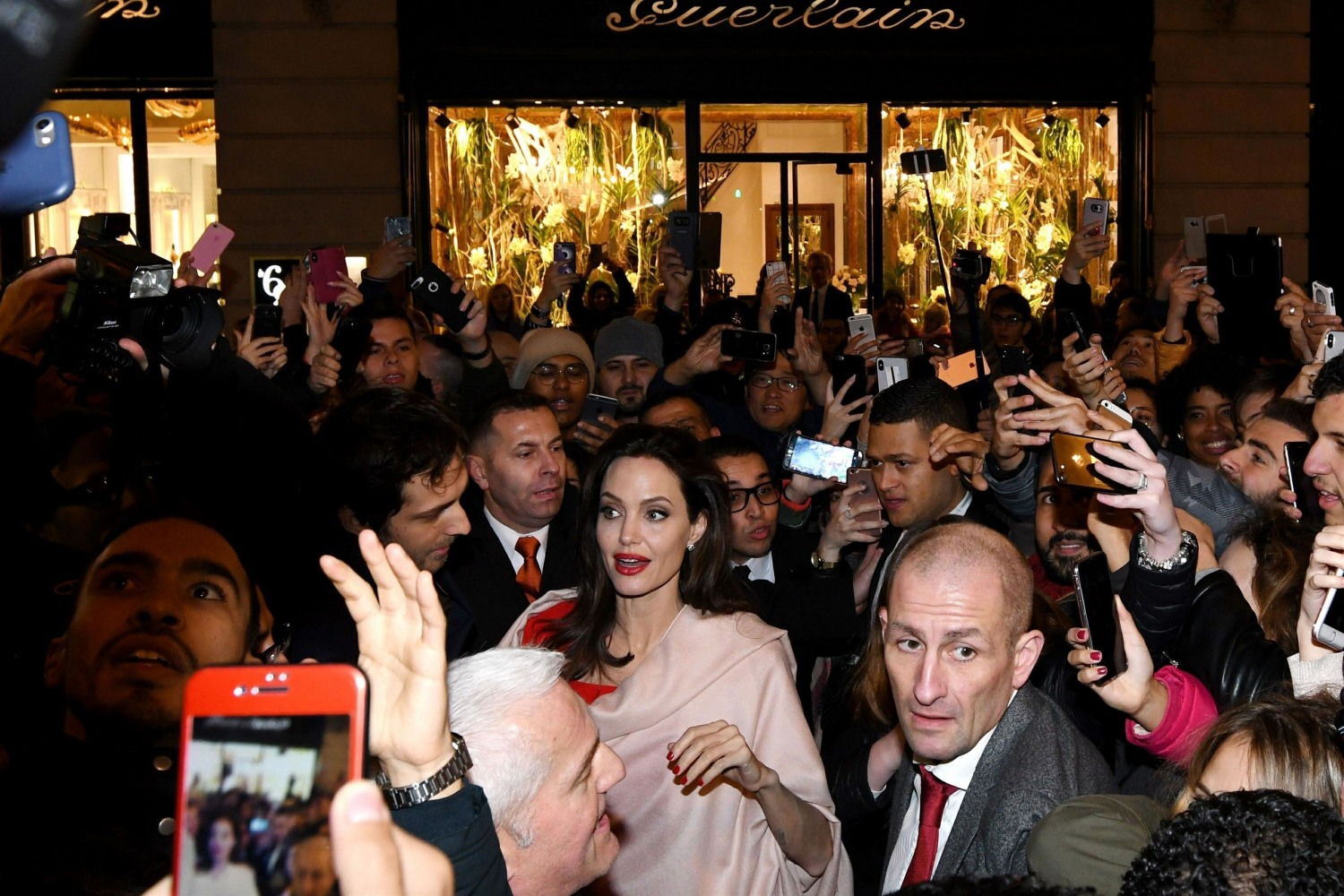 Can I just say? Paris Fashion Week happened a few weeks ago and the photos were a total snooze. Bella Hadid and Kaia Gerber seemed like the biggest names, and as they wandered around Paris looking fashionable, barely anyone paid attention to them. So look at these photos of Angelina Jolie being swarmed wherever she goes in Paris this week. She couldn't even leave her hotel (Le Meurice) without a swarm of Parisians with their cameraphones out. It seemed like one fan brought a large package or, like, all of his tax documents from the past decade, and he tearfully asked Jolie for her autograph. She gave him a hug AND an autograph.
But really, this reminds me that Guerlain was very smart to hire Angelina to be the face of their beauty brand in 2016. This is a mountain of free advertising, and all she had to do was visit Paris and stop by the Guerlain shop. There was another swarm of people there too.
Angelina also stopped by the Elysees Palace on Tuesday too – she met with French first lady Brigitte Macron outside of the palace, and People Magazine says that Angelina met with President Macron inside the palace. Jolie and Madame Macron "met for an hour" and talked about "education, violence against women and [Jolie]'s activities as UNHCR Special Envoy and her visit to Jordan." Apparently, Angelina will be at The Hague today.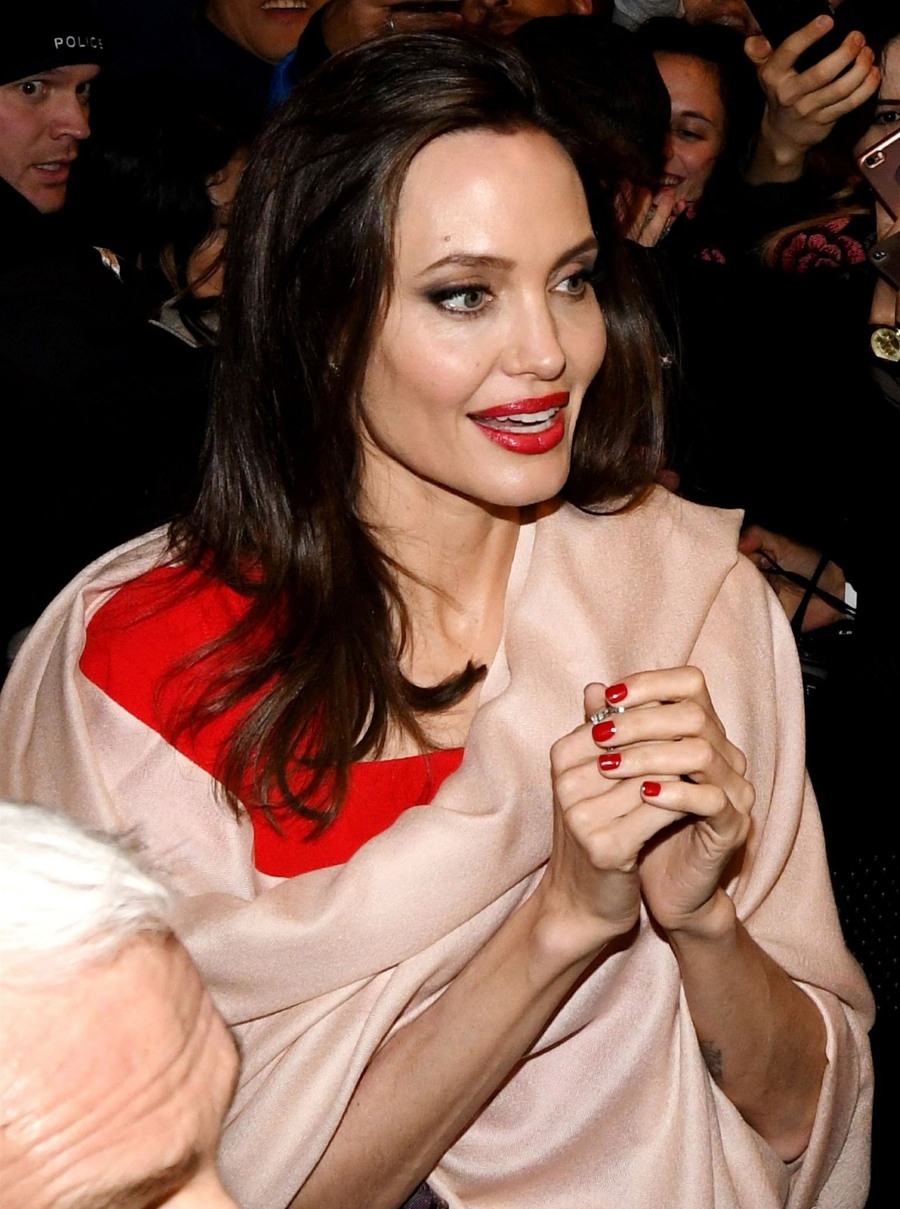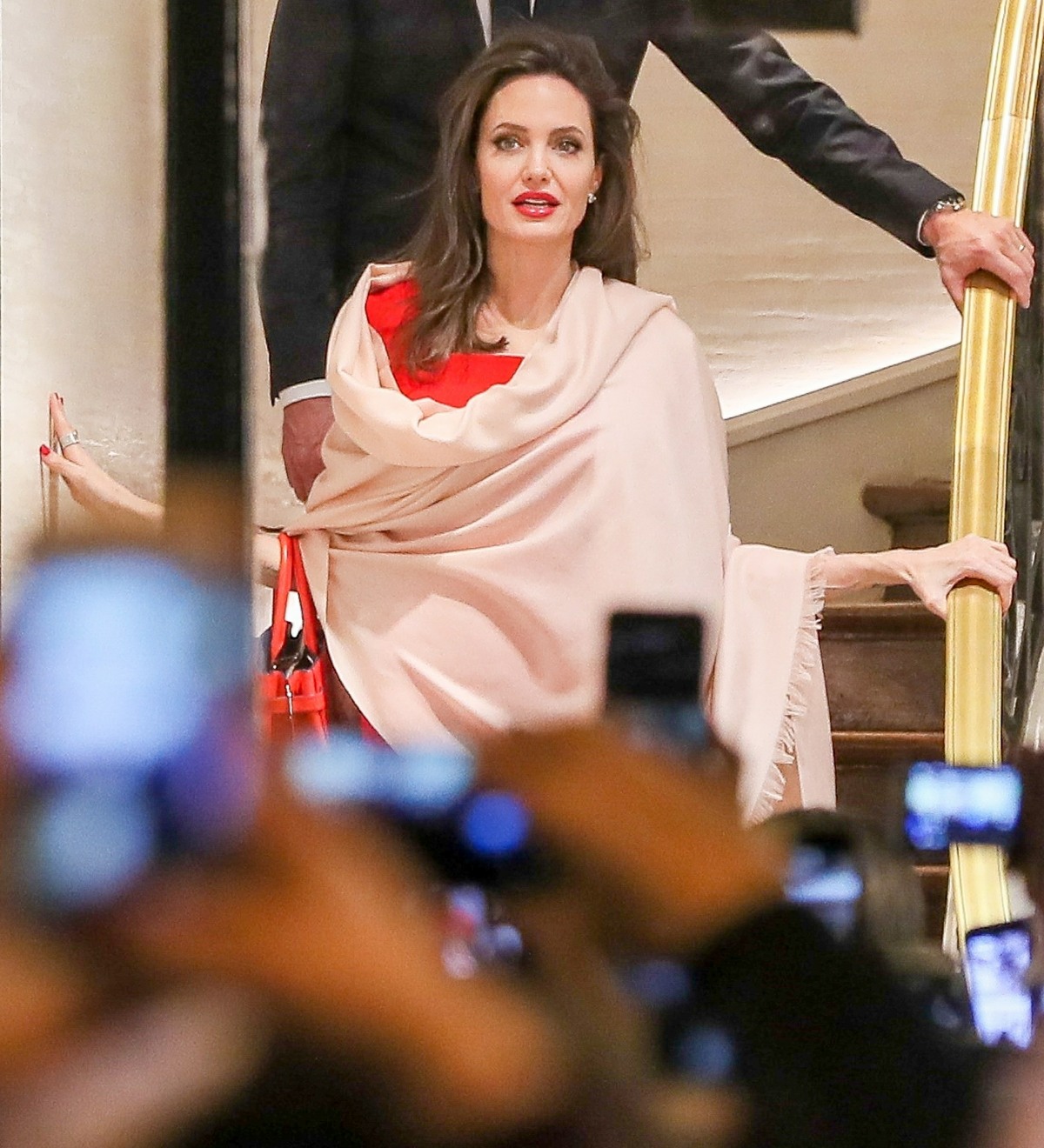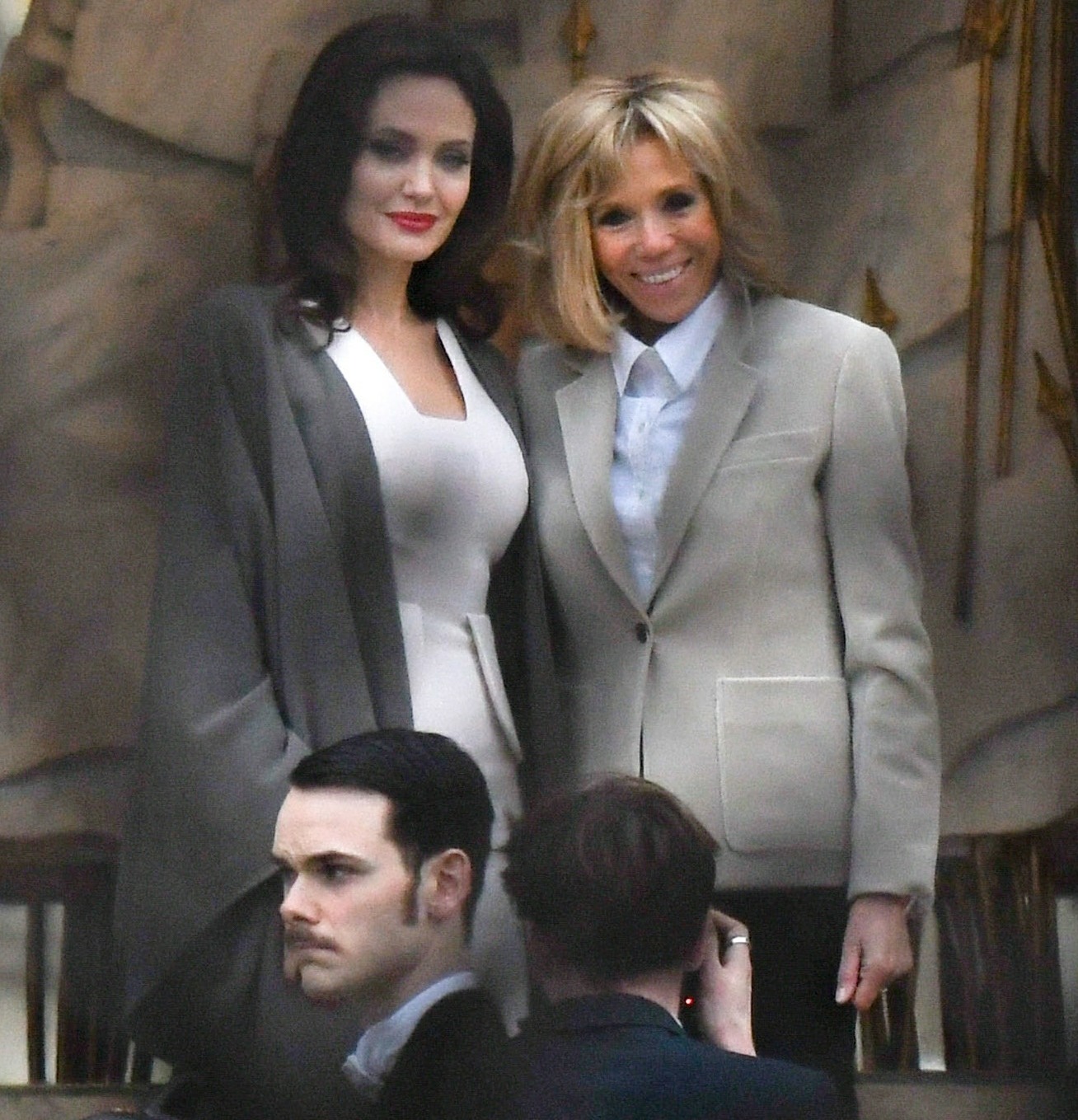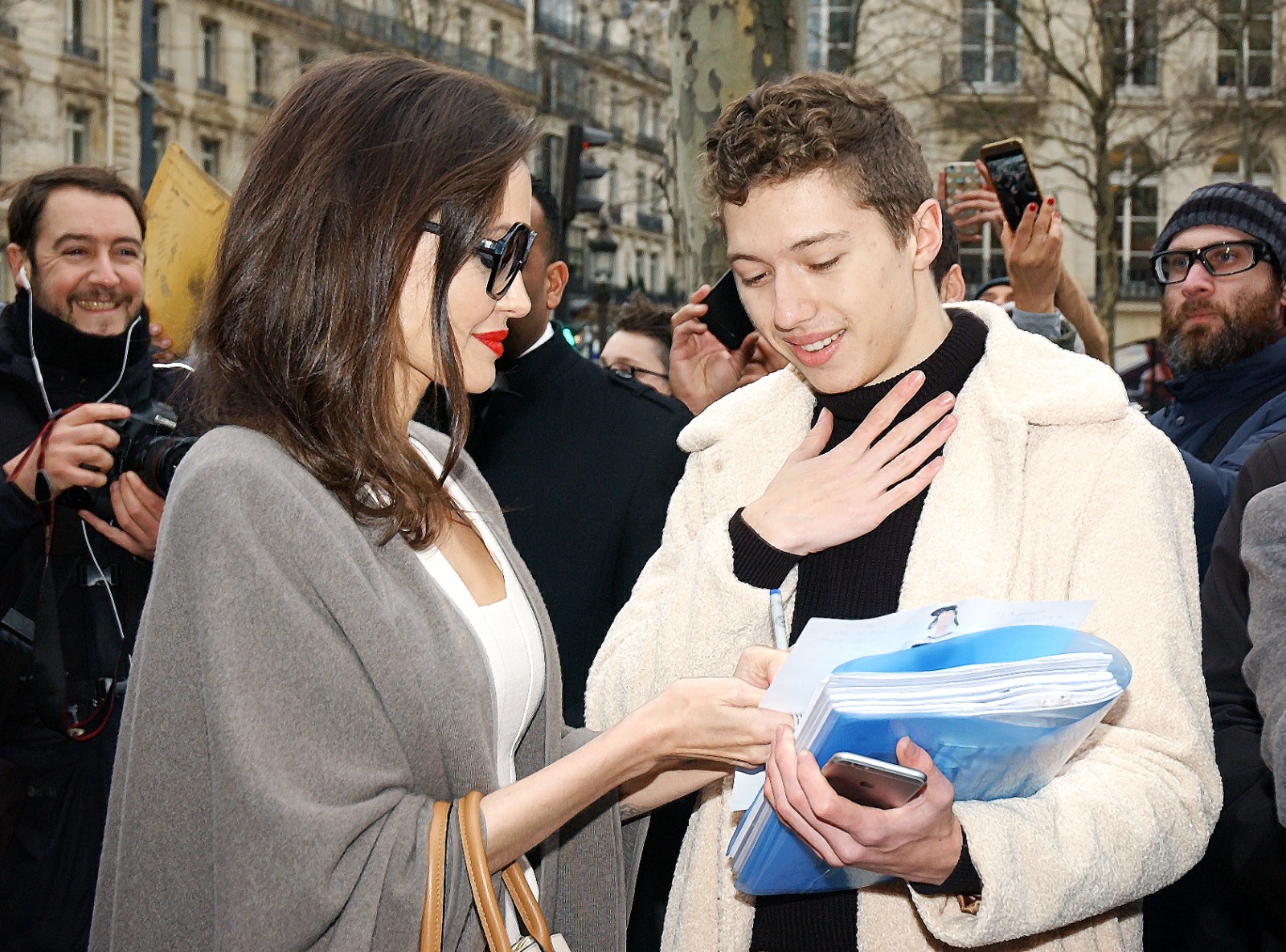 Photos courtesy of Backgrid, WENN.