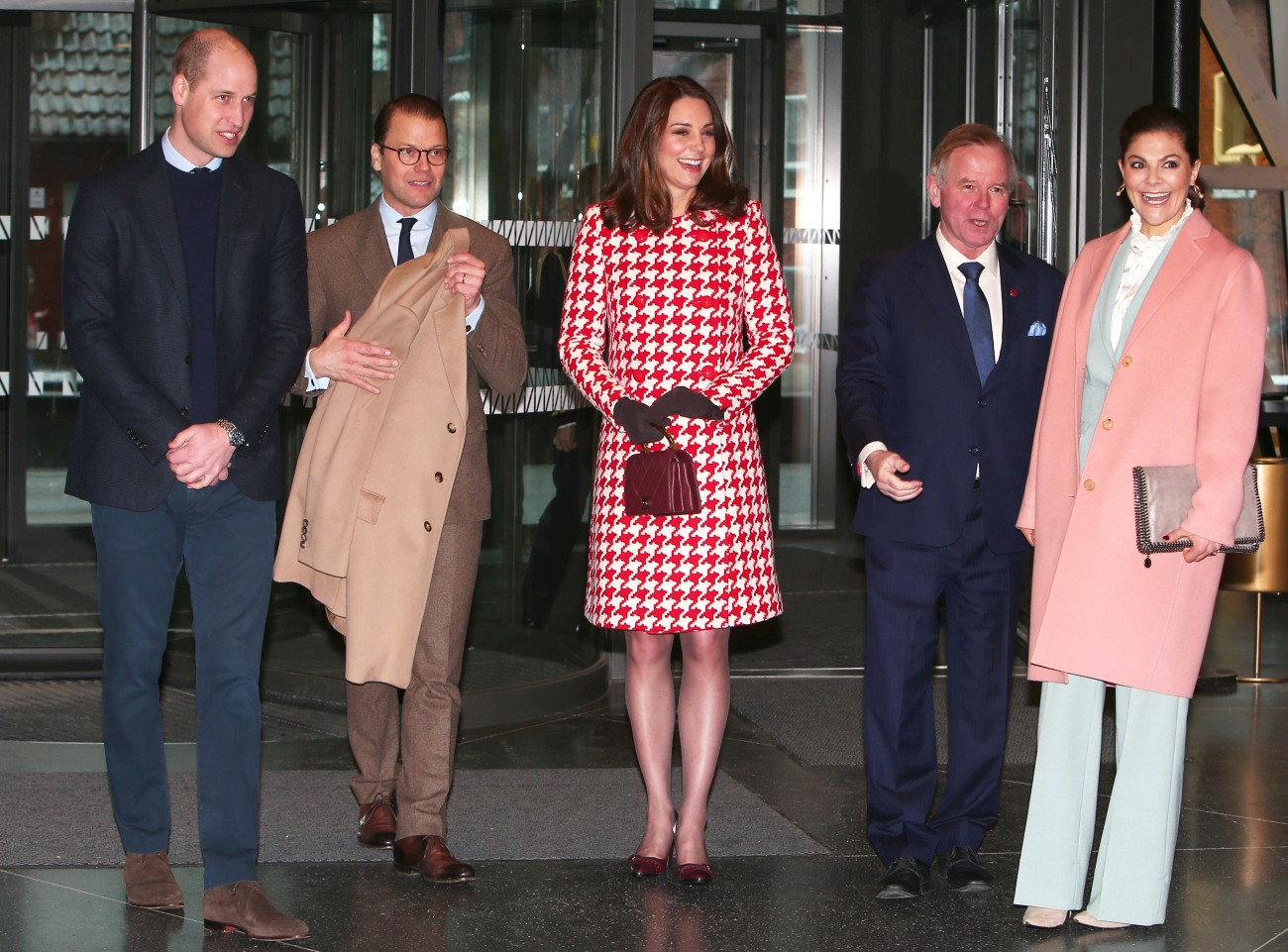 Here are some photos from Day 2 of the Duke and Duchess of Cambridge's tour of Sweden. Their tour seems to only include Stockholm, which I guess is fine considering that William and Kate are only staying in Sweden for two days, then it's off to Norway for two days. Today, Will and Kate joined Crown Princess Victoria and Prince Daniel at a reception at a local school, where the focus is on children's mental health programs.
Quick question: if the whole point of William and Kate "touring" European countries is "post-Brexit soft diplomacy aimed at strengthening Britain's European ties, especially in regards to trade," why haven't the Cambridges done more photo-ops around the issue of trade? Ponder that while we talk about fashion! I actually like Kate's outfit here, even if I think she and William could have done more to coordinate. William looks like a shady Russian banker who lives in Switzerland in the off season. Kate looks Duchess Barbie. Her red-and-white houndstooth coat was by Catherine Walker and I actually like it? But I LOVE her Alexander McQueen bouclé dress. That is an adorable dress. Kate accessorized with pearl earrings from Swedish designer In2Design. Her purse was Chanel.
Princess Victoria could have done better with her look, but I appreciate that she tried out a well-cut pantsuit.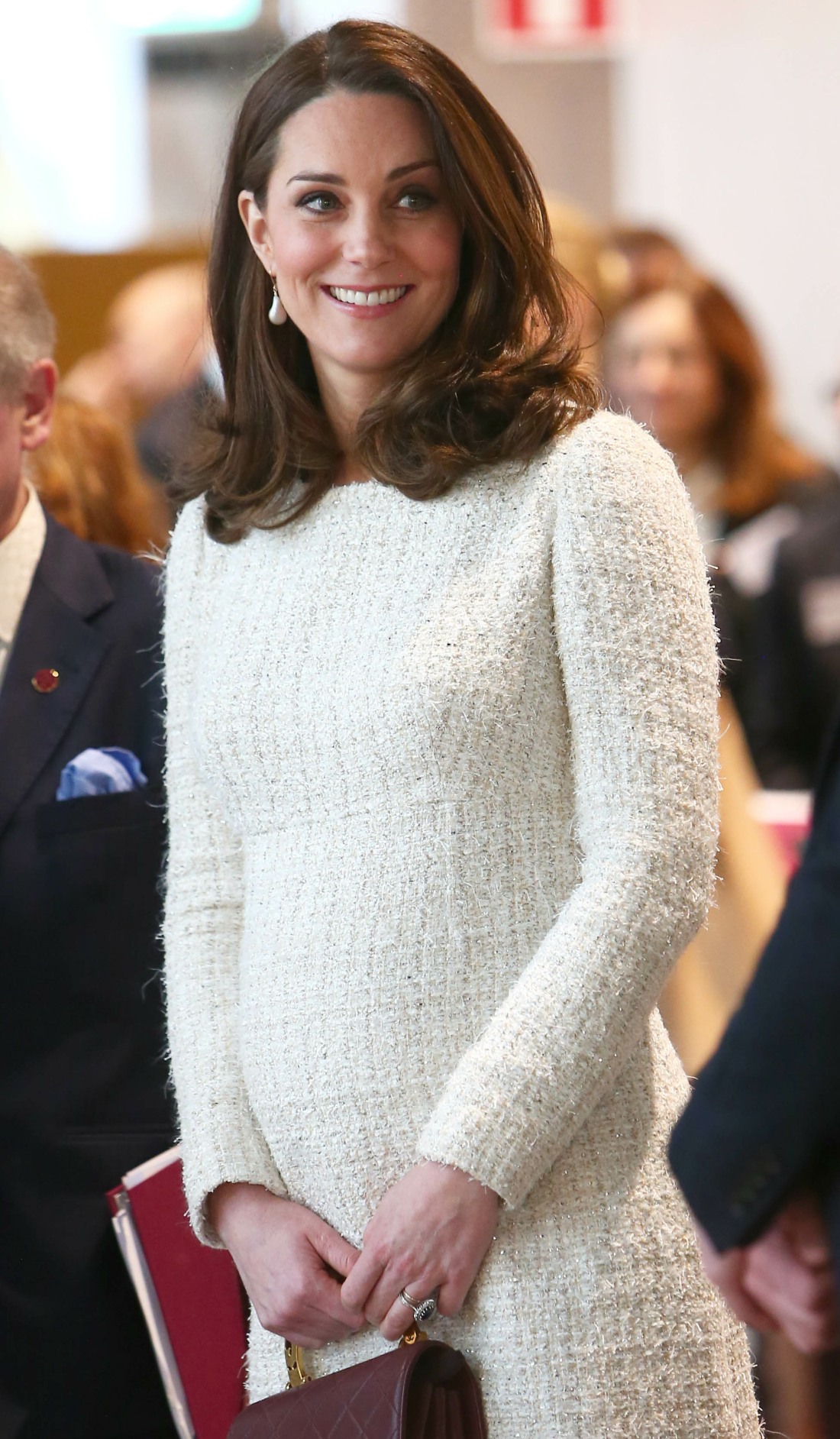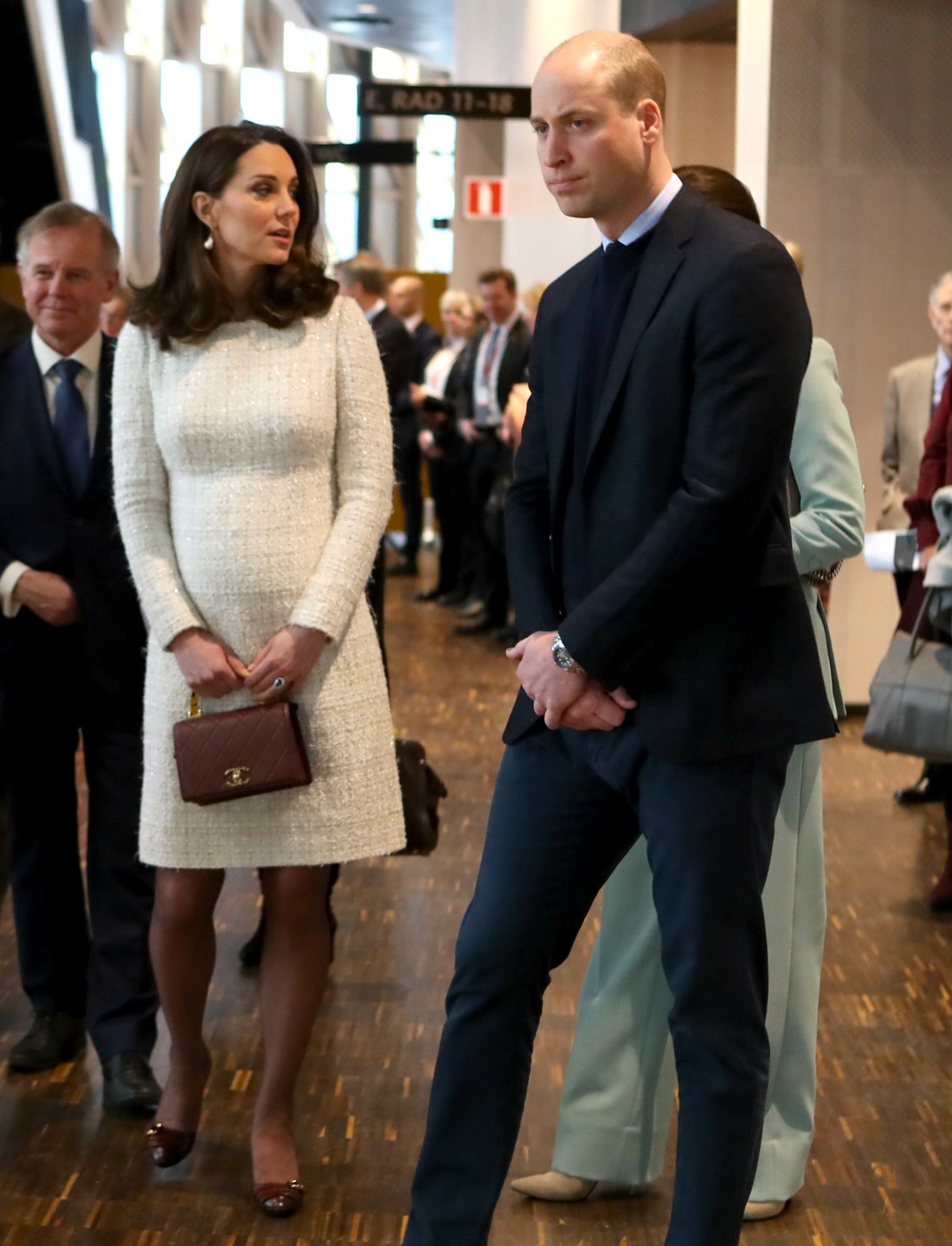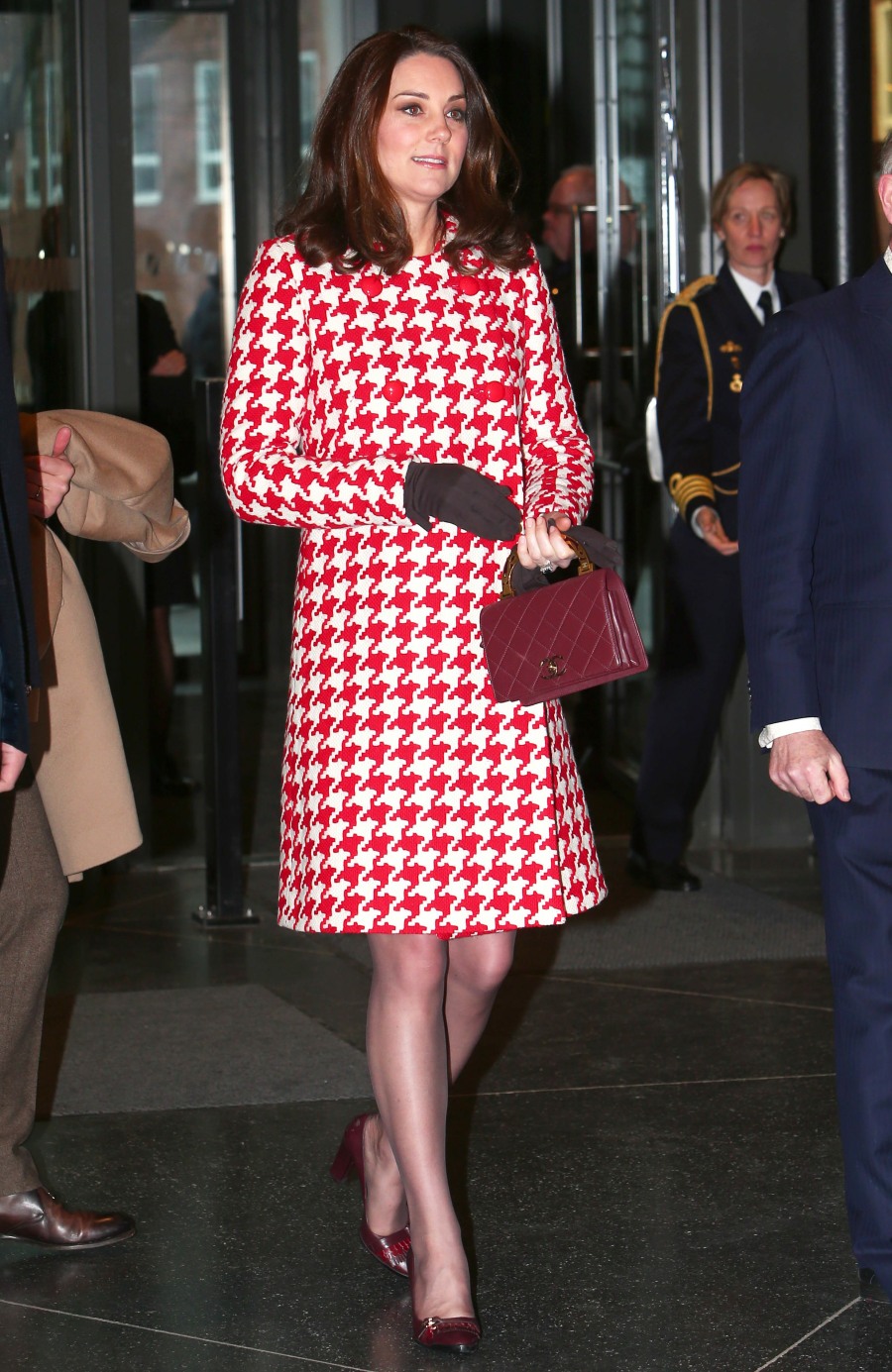 Photos courtesy of WENN.