Embed from Getty Images
And I thought I was bad at love. Sheesh. Real Housewives of New Jersey's Danielle Staub got engaged for the 20th time. Do they say "20th time's the charm?" Maybe they should. Although Danielle's now fiancee Marty Caffrey actually asked her to be his wife back in May, it wasn't official until the proposal, caught (naturally) by Bravo's cameras, was broadcast during the Reunion Secrets Revealed special on Wednesday. If it didn't happen on TV, it apparently didn't happen. Way to keep a secret there, Danielle.
The proposal took place during a set-up tour of a mansion for Danielle, Teresa Giudice and Margaret Josephs. A violinist played, couples danced and Marty magically appeared with a lovely engagement ring stating, "Baby, when I first met you, I was struck with how beautiful you are. As I got to know you, I fell in love with you. I'll do everything I can to love you, to protect you, and to keep you safe." And when he popped the question, she quickly responded, "Absolutely. One hundred percent." Awww.
Danielle said, "The engagement was simply beautiful", adding that her fiancé is "such a gentleman." On camera, Danielle's co-housewives were supportive, with Margaret saying, "She deserves it. She deserves good things." Former foe Teresa added, "From knowing Danielle in the past, she hasn't had the best experiences with men." Was it the 20 proposals that gave that away? She went on to say that, "It took awhile to find Marty, but sometimes you have to kiss a lot of frogs before you find your prince. And I'm really, really happy for Danielle." Who else, besides myself, would rather hear what they said after the cameras stopped rolling?
Teresa and Margaret – as well as Danielle's daughters and Melissa Gorga – have already been named as members of Danielle's wedding, for which a date has yet to be set. What will you bet this whole shebang will be televised?
Danielle and Marty (I don't watch the show, so I don't know what he does, and the internet was of no help to me on this) have been dating since April of 2016. This will be Danielle's third marriage (I have no room to judge here, because if I say "I do" again, it'll be three for me). She has two daughters, Christine, 23, and Jillian, 19, with businessman Thomas Staub, hubby number two. Her first husband, former FBI informant Kevin Maher, helped instigate "The Great Table Flipping Incident of 2009." Yep, watching that clip is all the reason I need for never having watched this show.
I know of the Real Housewives because they're a part of pop culture, and I had a friend who was obsessed with them. When she lived in LA, I was taken to Lisa Vanderpump's Beverly Hills eatery Villa Blanca and Danielle just happened to be there at the same time – and both she and Lisa were more than happy to pose for photos and chat for a moment, so this is really all I know about this woman. She was nice enough, so I guess congratulations are in order, huh? Make that third walk down the aisle work, and give some hope to those who may be following you in this endeavor… someday.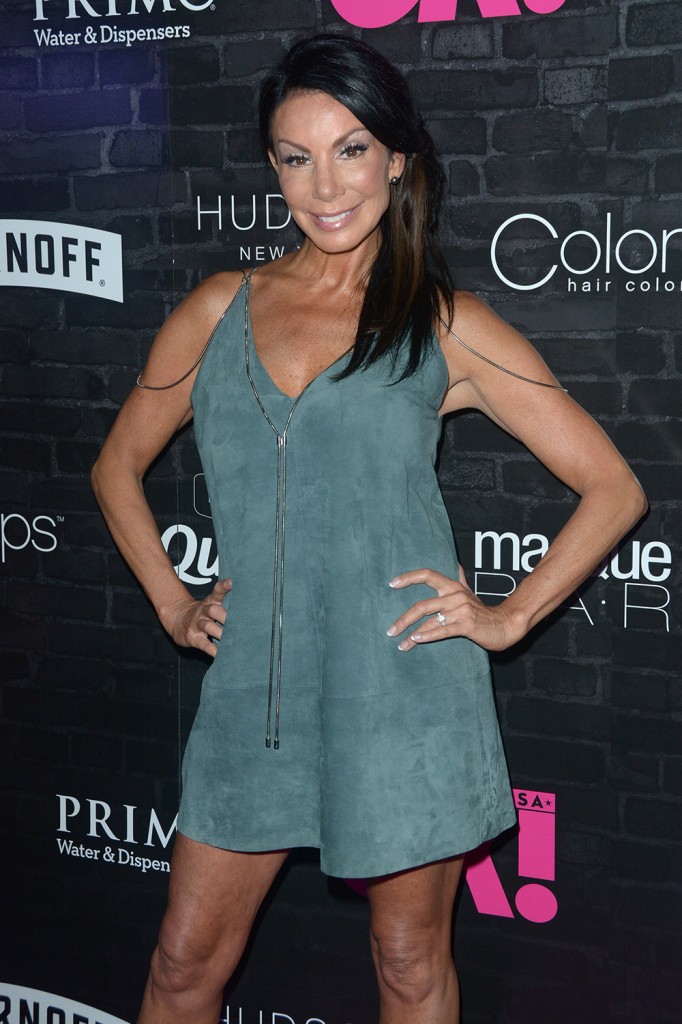 Photos: Getty Images, Instagram, WENN.com