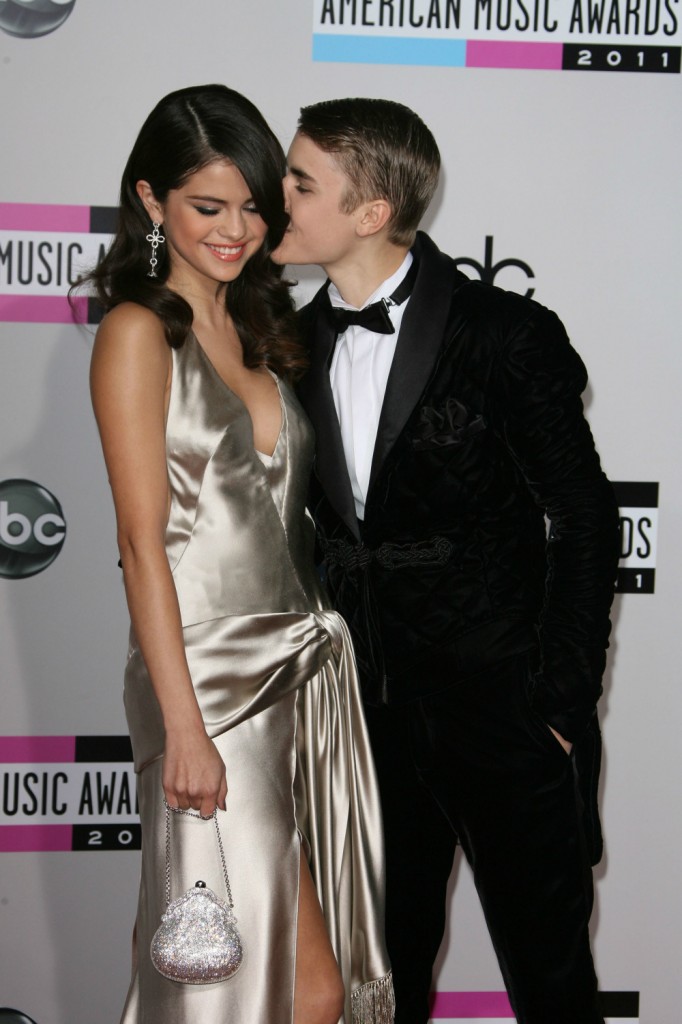 By now I think everyone understands that Selena Gomez and Justin Bieber are back together. I don't even think they're playing a cat-and-mouse game with the press about it, I think there are a lot of unresolved feelings with their families over their reuniting and they are probably trying to smooth that out before they start walking red carpets together. Just last month, Selena's mom ran to the press airing probably more than she should have about their relationship. The implication was that her mom has issues with Selena being back with Justin, which I understand. What I didn't note at the time or since is that we had not had any new Jelena sightings. They went from smooching openly to no photographic evidence of their coupling in a month. And when the photos don't pop up, the breakup rumors do.
Rest easy, my friends, because Jelena was just spotted together this past week, first attending Justin's hockey game and then his Hillsong Church. I still have questions about Bieber's pastor at Hillsong but I have to admit, since his regular attendance there, he has been much more centered and focused on his health (mental and physical). Let's hope that continues as Selena also needs to focus on her health.
In other Jelena news, Charlie Puth is finally confirming he dated Selena, which I didn't know we were questioning. I guess there was speculation that the two dated while working on We Don't Talk Anymore, only they never admitted to it. Now Charlie is telling folks that not only did they date, but Bieber broke them up – and it broke his poor Puth heart.
The only song from Nine Track Mind that Puth says makes the album "bearable" for him is "We Don't Talk Anymore," a breathy duet with Selena Gomez. "It's about a particular moment in my life, when someone very close to me wanted the attention of somebody else. When I found that out and we ended it, I might have done some shady things too, and she might have asked me, 'How long has this been going on?'" Later, he delves a bit deeper. "I don't kiss and tell, but the only way a song like that can come across as real is if there's something else going on behind the scenes," he says. "And that's what was happening [with Gomez]. Very short-lived, very small, but very impactful. And it really messed me up. I'm trying to put this the best way possible: It wasn't like I was the only person on her mind. And I think I knew that going in — what I was getting myself into."

Puth takes a deep breath and slumps down. "You gather up a bunch of emotion with the life shovel, throw it in the life bucket, mix it up," he says with a shrug. "And she evoked such good emotion on that song, it was a pleasure working with her. That's why I'm always happy to sing it, even though it came from a dark point in my life."
[From Billboard]

This might explain why Charlie shouted out "F-k you, Justin Bieber" in the middle of performing that song during a Dallas. Charlie apologized for that, saying it was a joke and that he's a huge Bieber fan, but then deleted the apology tweets.

Note by Celebitchy: After Hecate wrote this, the news came out that Selena just got out of two weeks of treatment for depression and anxiety. A source tells E!:
"She had a difficult year, especially towards the end, and she decided she wanted to spend some time focusing on herself. It was all about wellness and her health. She wanted to get back to a healthy place. She feels great."
I hope that Selena is ok. I wonder why they're releasing this news, but it does seem related to her mother's public comments about her and the fact that she's still with Bieber.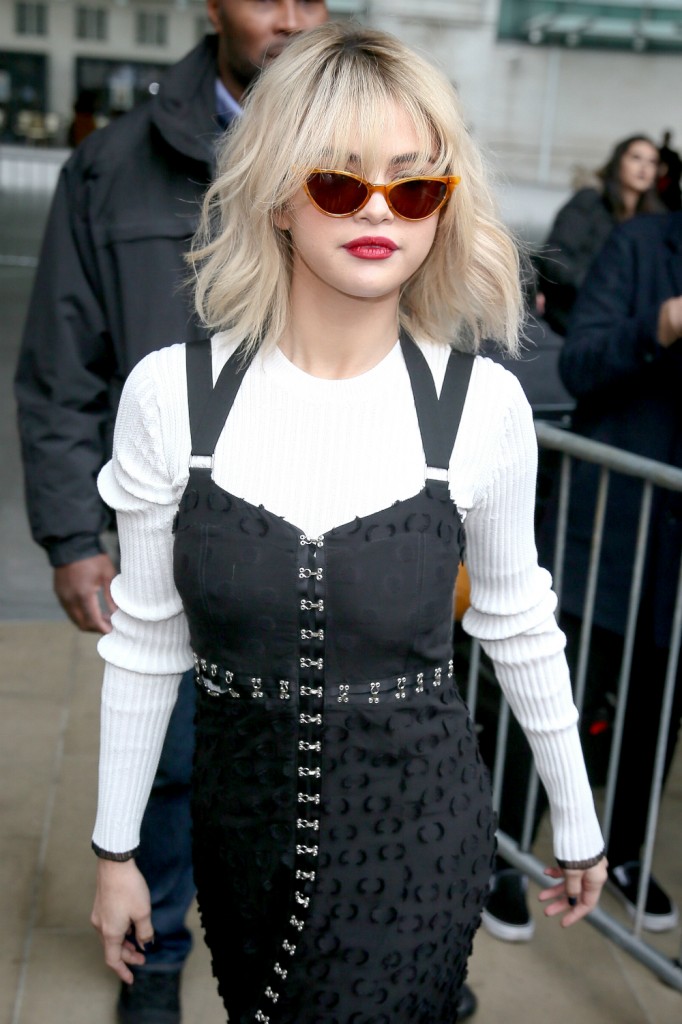 Photo credit: WENN Photos and Getty Images