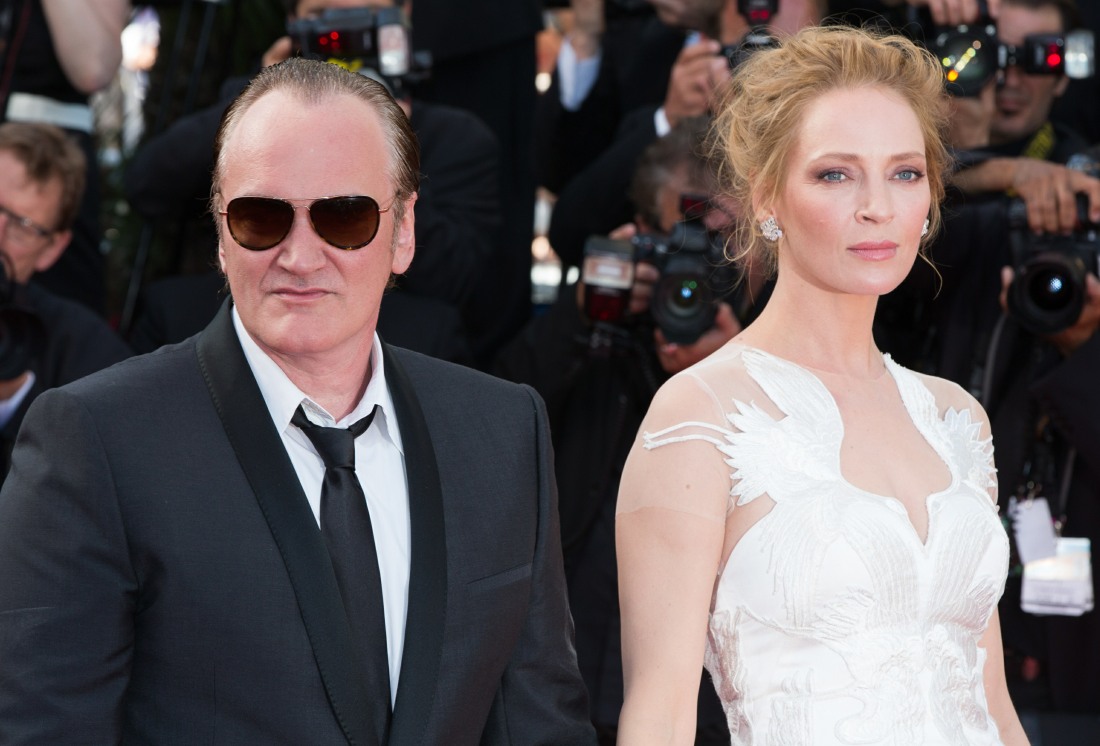 Perhaps we should blame Maureen Dowd for the strange way she told Uma Thurman's story in the New York Times. If I had a story to tell about Harvey Weinstein and Quentin Tarantino, I'm not sure I would go to Dowd to tell my story – I would go to Jodi Kantor at the NYT, or Ronan Farrow at The New Yorker. Anyway, many people were left feeling unsettled about Quentin Tarantino after reading Uma's NYT piece. People blamed Quentin for a lot of what happened to Uma, including a really bad stunt-gone-wrong on the set of Kill Bill. As it turns out, Quentin believed that Dowd would be getting in touch with him to interview him and back up Uma's story, which Dowd did not. So Quentin went to Deadline to tell his side of everything, and it's a really, really long piece, which you can read here. I'm just going to summarize his points.
QT has been on Team Uma since the start. He says that he gave Uma the footage of the on-set car crash knowing that she would make the footage public. He did that knowing that she believes there was a conspiracy against her, a conspiracy led by Weinstein. He doesn't know why Dowd never contacted him, saying: "Uma had people she wanted to indict, for that cover-up. Part of my job on the piece was to do an interview with Maureen Dowd, and back up Uma's claims. And we never hooked up. Me and Dowd never hooked up. I read the article and basically it seemed like all the other guys lawyered up, so they weren't even allowed to be named. And, through mostly Maureen Dowd's prose, I ended up taking the hit and taking the heat."

How the car crash happened. QT describes Uma's discomfort with doing the stunt, so QT did the drive himself to see if it was dangerous. He had no problem with it, and he genuinely thought there would be no drama and no trouble for Uma. He convinced her to do the stunt and says that she did it because she truly trusted him and trusted that he believed she could do it. When she crashed, he describes it as "a trust was broken." He goes into detail about why he thinks the crash happened and he still blames himself significantly for what happened.

Uma told him about Weinstein's assault. She told him before they worked together on Kill Bill, and he had already heard from Mira Sorvino that Weinstein was awful to her too, which made him realize that Weinstein didn't just have a crush on Mira or a thing for Uma, that Weinstein was actually a predator. QT says: "while we were getting ready to do Kill Bill, Uma tells me that he had done the same thing to her. That was when I realized there was a pattern, in Harvey's luring and pushing attacks. So I made Harvey apologize to Uma. In the Maureen Dowd article it says, that is when Quentin confronted Harvey? Well, my confrontation was saying, you have to go to Uma. This happened. You have to apologize to her and she has to accept your apology, if we're going to do Kill Bill together."

On what he thinks of Weinstein's actions now, looking back: "Oh, my god…I've already dealt with my…complacency…in chalking it up to this harmless form of…For some reason that now feels wrong, back in 1999, it was easier to chalk up what he was doing, to this mid-'60s, Mad Men, Bewitched era of an executive chasing the secretary around the desk. Now, it's like…as if that was ever okay! One of the things that has happened in this whole thing is there is a lot of staring in the mirror. And thinking about, how did you think about things during that time? What did you do in that time? What was your feeling about things, at that time? I remember when Mira told me about the time Harvey tried to get up in her apartment. I remember being shocked and appalled and that that was going on in today's Hollywood. The big question I keep asking myself is, when did that shock go away?"

He explains the spitting & choking. His explanation is basically that he spat on Uma and strangled Diane Kruger and choked Uma with a chain because if he did it, he would do it right and there would only be a need for one or two takes, and he didn't trust grips or other actors to do it. He even says that it was Uma's idea for him to choke her with the chain in a close-up shot, and Diane was fine with him strangling her. He blames Dowd for how those stunts were presented.
I think Quentin is guilty of negligence, and he cops to that, but I believe him and I believe Uma in that I don't think he ever had malicious intent at any point, especially with regards to Uma's stunt work. He's in love with Uma, and he always thought of her as his partner, his muse, his friend and collaborator, and he would never set out to hurt her physically or emotionally. He knows he could have and should have done a lot of things differently, and he's owning that. Of course there are still some blank spots in this interview, like why he continued to work with Weinstein and all of that, but since this is specifically about Uma… I think I believe what he says.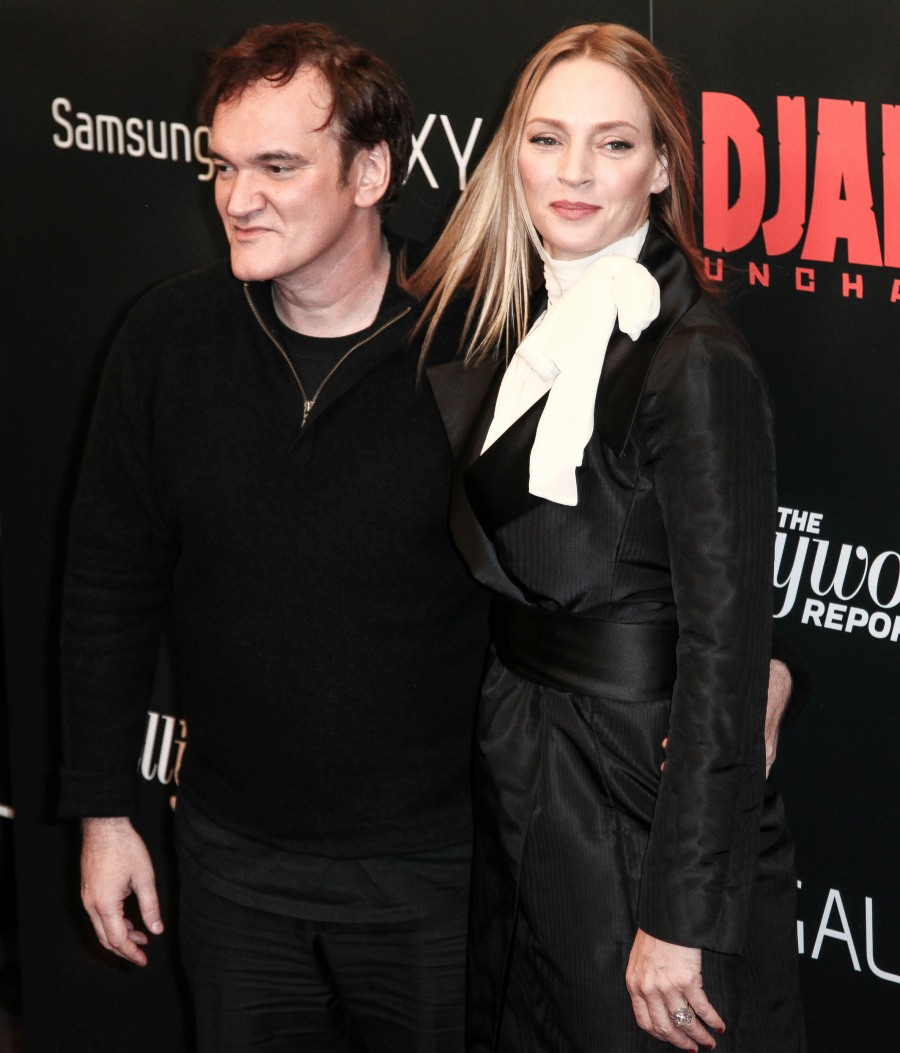 Photos courtesy of WENN.