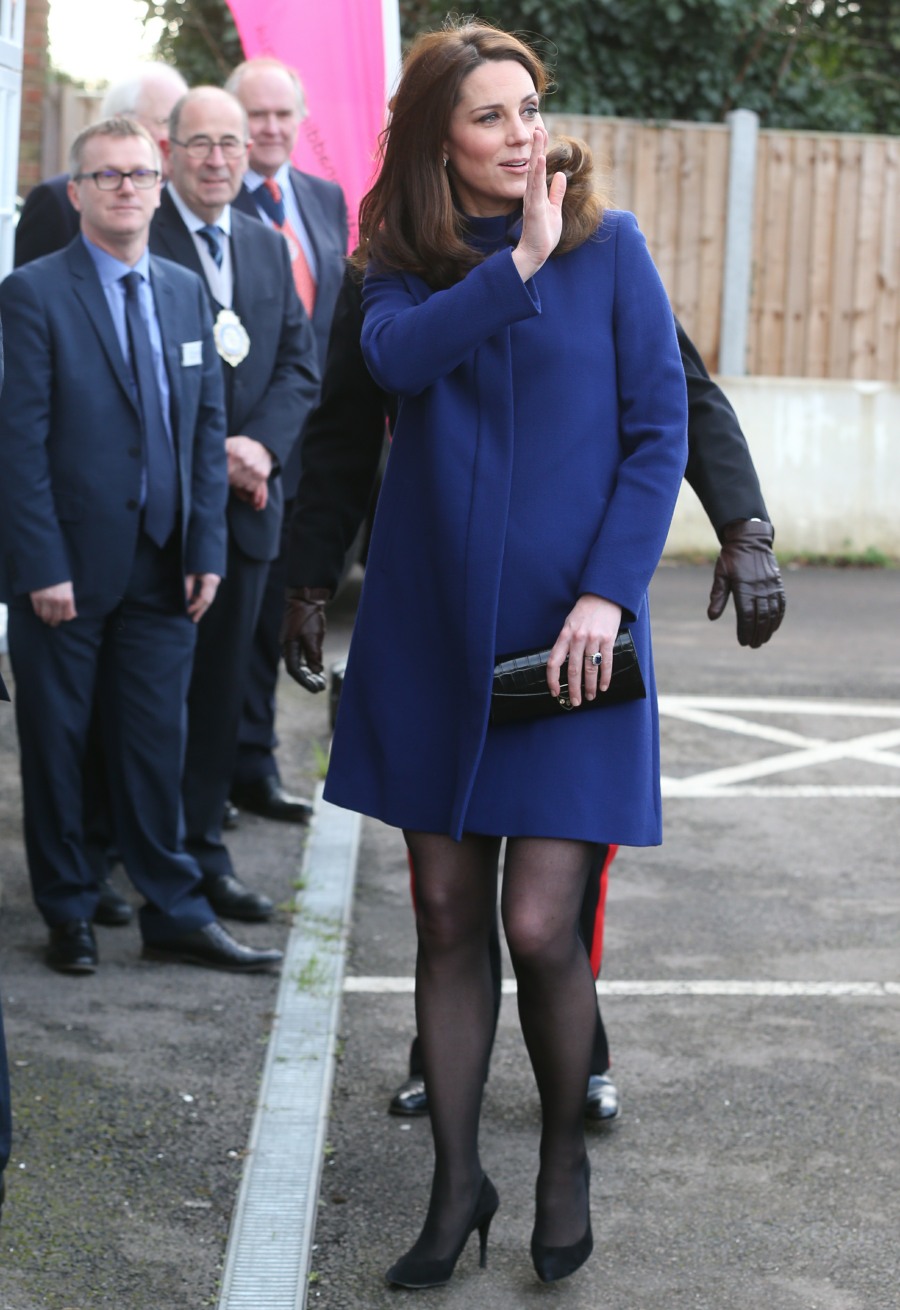 This is just a quickie, these photos came in a bit later than I was expecting! The Duchess of Cambridge did an event today in Essex. She opened a treatment center for Action on Addiction, for which she is a patron. Usually, we don't see Kate for a few weeks after a royal tour, but clearly we were in the midst of a Keen Renaissance where Kate actually shows up to work on a somewhat regular basis. I'm just saying… I'm sort of proud of her for coming out to an event just a few days after she returned home from a whirlwind four-and-a-half day tour of Sweden and Norway.
For today's appearance, Kate wore a new-to-us £660 coat from Goat. Do you think Kate has been reading Celebitchy? I think someone on her staff has been reading, because LOOK, NO BUTTONS!! It's a Keen Miracle! Our Lady of Perpetual Buttons went a bit easier on the button-looks during last week's tour too, and now this button-less coat.. I'm so proud. As for everything else… the color is pretty, but I wish the coat was just a few inches longer. She was having a tough time trying to navigate her short skirt/coat situation when she was trying to kneel down. Ugh. One step forward and two steps back!
To the person on Kate's staff who reads this blog… please encourage Kate's hairdresser to spend a bit more time blending in her wiglet, please. It sits up on the back her head like it was velcro'd on.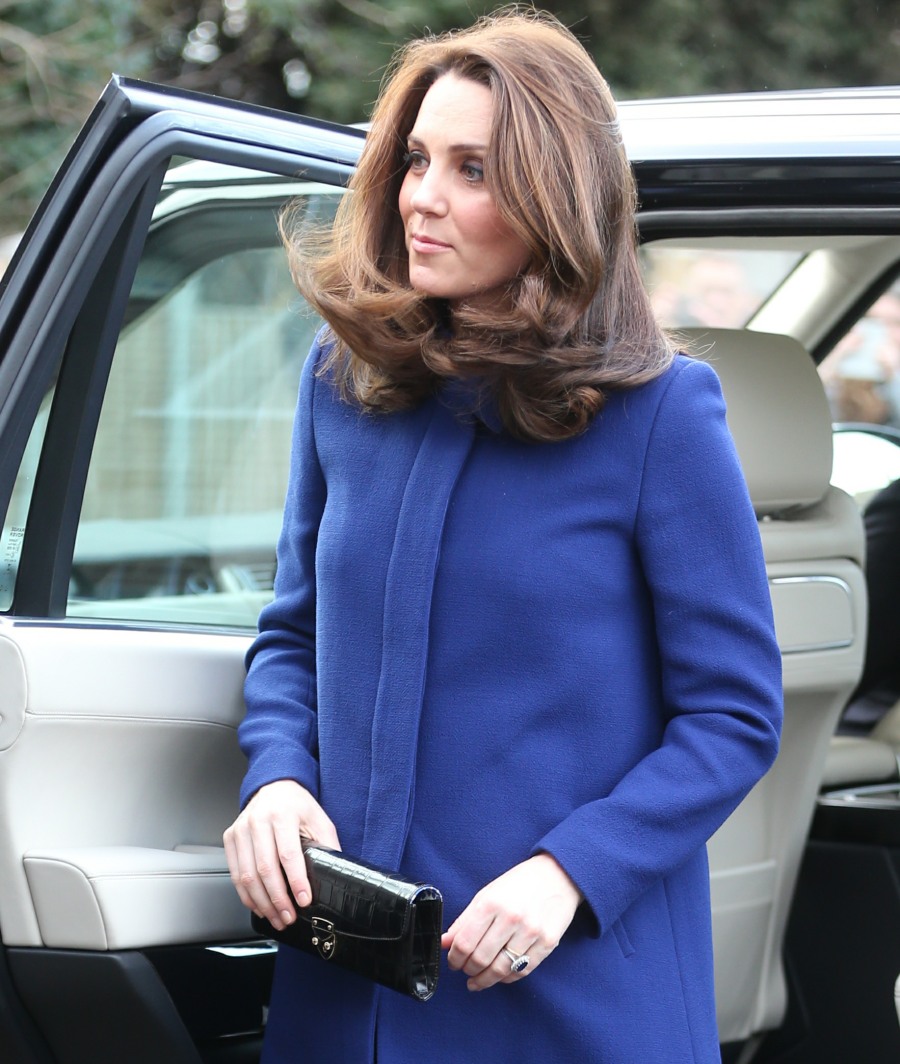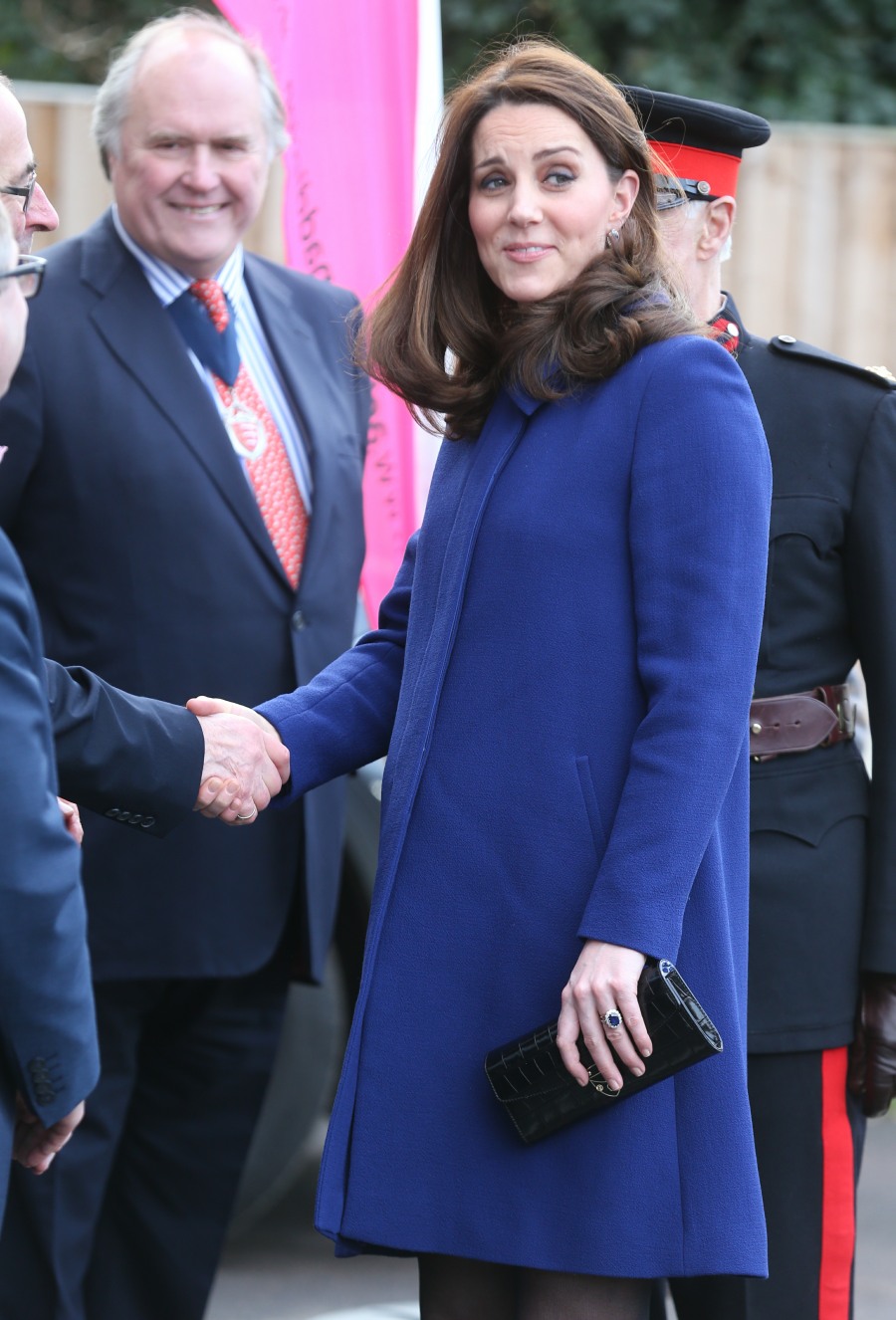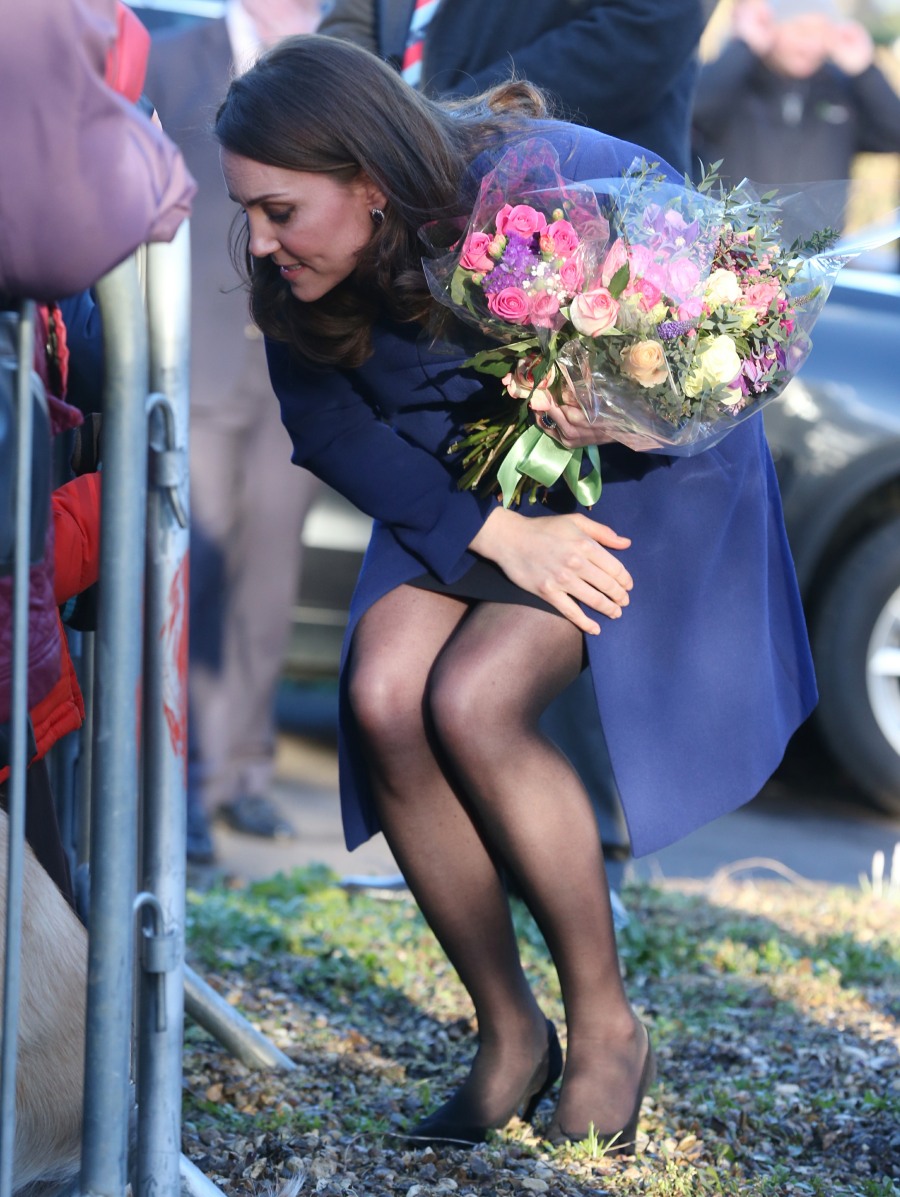 Photos courtesy of WENN.