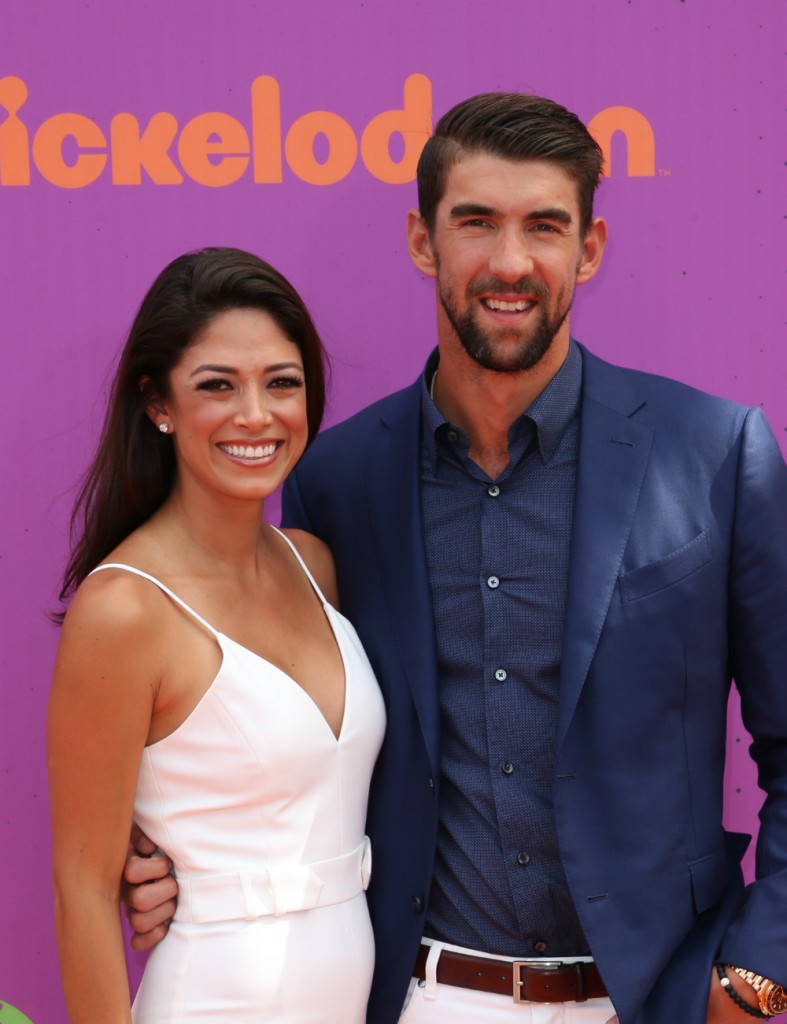 Oh my gosh, I completely forgot that Michael and Nicole Phelps were expecting another baby. Darn you 2018, distracting me from what's important! Well, they are, and apparently very soon. Us Weekly asked Michael how they thought it would be with two kids and Michael said 'the same and different' (I'm paraphrasing). Actually, what Michael said was true for every parent-to-be – whether it is your first or 15th child, who knows what it's going to be like?
Coming soon! Michael Phelps and his wife, Nicole Phelps, are getting ready to welcome their second child "any day now," the athlete exclusively shared with Us Weekly.

"We are so stoked for the second baby," he told Us on Wednesday, February 7. "Nicole and I didn't know what to expect with No. 1, we've gone through it with one child and now it's going to be the same, we really went through the process of learning how to care for a baby, so we feel a little more prepared, but also know that two is going to be very, very different."

"We kind of have the same attitude that we had for number one and hope for the best and everything going as smooth as possible and hoping for a healthy baby and learning how challenging it is," he said to Us. "We really are now focused on making sure the baby is healthy and Nicole is happy and healthy."
My thinking was similar to Michael's on #2. All the scary stuff about handling something so fragile and small I had done with #1 so I knew I could do it. But every child is different. Not to mention, when you only have one you can focus on your child entirely. When there are two, you try to care for one, but at that moment the other child decides to pull the table cloth and everything on it to the floor.
One of the ways this pregnancy and birth will be different for Michael is that he will actually be there for it. With Boomer, Michael was training for the Olympics. Apparently, he was in Colorado Springs when Nicole went into labor. This go-round, Michael has been trying to help out, doing chores and housekeeping. That's sweet, although I imagine poor Nicole has had to answer, "Hey babe? Where do we keep the … " more times than she ever thought possible. Michael is also very worried about presents for everyone. He said they already got both Boomer and the new baby gifts for when they bring the baby home, but now he's looking for Nicole's push present, which he hasn't gotten yet. As you know, I don't really get the concept of Push Presents. As for Boomer, I don't think this is going to faze him too much. He'll recruit the new kid into his Boomer Battalion and be that much closer to world domination. He's good.
What's that? You need some new Boomer pics? Certainly – here you are:
Photo credit: Instagram, Twitter and WENN Photos