Whenever I look at Blake Lively, I wish I could carry weight like her. Do you know what I mean? Some women can gain 20 pounds and you see it immediately. Other women can gain 50 pounds and you barely notice because of their frame and HOW they carry it. That's also one of the things that makes me jealous of Jennifer Aniston: she looks cuter (to me) when she gains some weight. She looks younger too. Anyway, Blake Lively is tall, she's got good shoulders and good legs, and so I really had zero idea that she was 60 pounds heavier after she gave birth to her second daughter Ines in September 2016. Did you know she was 60 pounds heavier? Blake posted this on Instagram:
Turns out you can't lose the 61 lbs you gained during pregnancy by just scrolling through instragram and wondering why you don't look like all the bikini models. Thanks @donsaladino for kickin my A double S into shape. 10 months to gain, 14 months to lose. Feeling very proud
I knew she had a trainer, but I never really thought that she was the kind of person who worked out regularly, you know? Her brand is all about being Suzy Homemaker and I figured we would eventually get an interview where she claimed she lost the weight by "running after her kids." But seriously… 60 pounds and I really didn't see it. It's her shoulders, I tell ya. If I had her shoulders and her height, I could hide weight like that too.
Also: two weeks ago, Blake's film The Rhythm Section was put on hold because she was injured during production. She injured her hand and the film has been suspended indefinitely so she can recover. That seems like a bad time to do a social media post about how hard you've been working out? I wonder if the insurance company is going to have something to say about that?
PS… I am obsessed with Blake's wig work for this film!!! Is it supposed to look that cheap?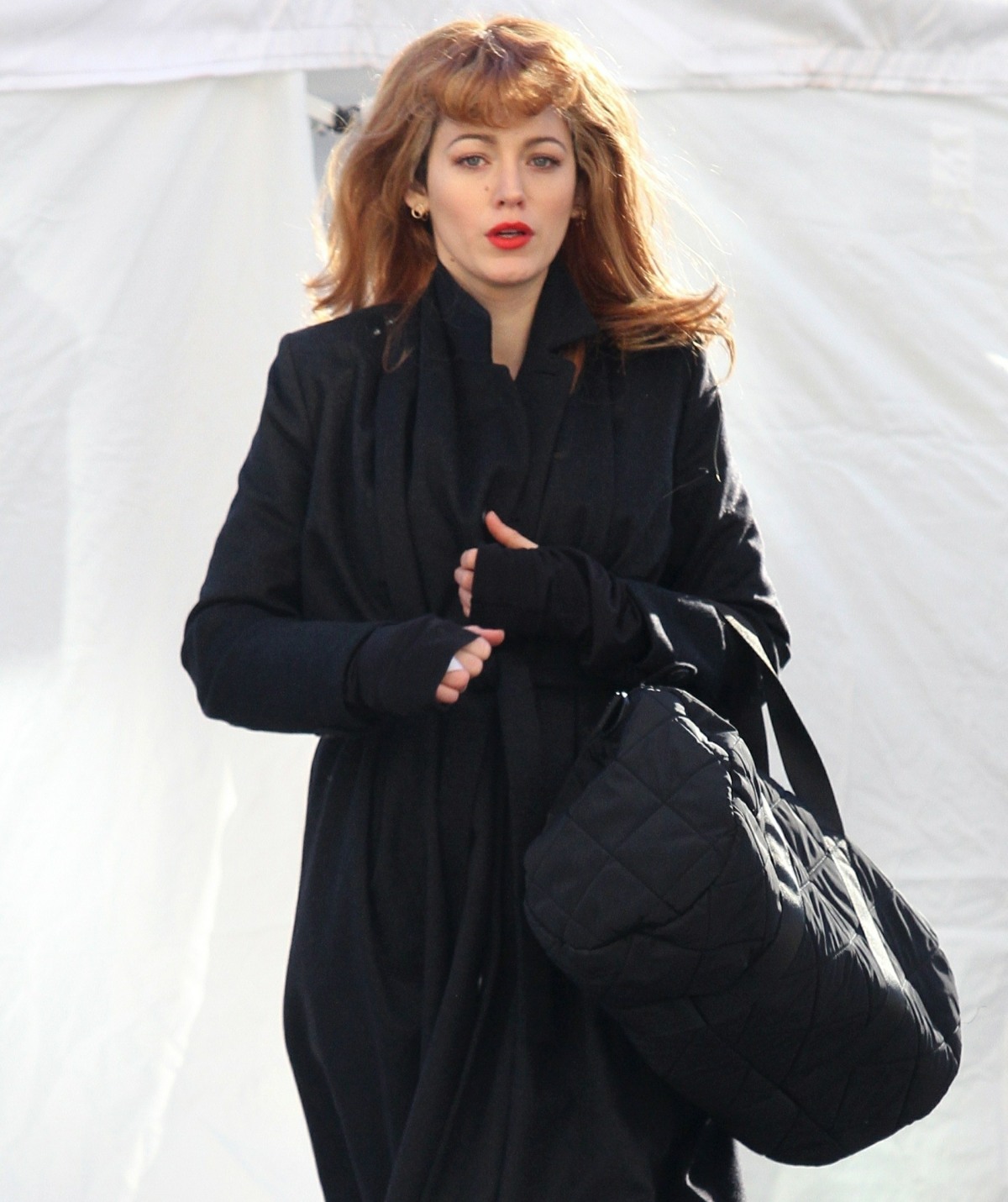 Photos courtesy of Backgrid, Instagram.