Yay! Baby news. So last week Michael Phelps said his second child was coming "soon." Boy, he wasn't kidding. Michael and wife Nicole welcomed their second son on Tuesday, Beckett Richard Phelps:
Aaaaaw, he's adorable… I assume. You can't really see him in that pic but if big brother Boomer is anything to go by, he's a peach. First things first – the name: I like it. That's no surprise, I like virtually every name. Richard is Nicole's father's name so both boys were named after major male influences in their lives (Boomer's middle name is Robert after Michael's coach, Bob Bowman). I cannot find a connection to Beckett, though. I don't think I ever did figure out where Boomer came from so they probably just liked it. I assume the alliteration in the kids' names was intentional. I like the name Boomer because I cannot help but think of Boomer Esiason when I hear Boomer's name. With Beckett, I can't think of anything but Thomas Becket. So, I'm envisioning the boys in their college years, sitting on either end of the couch, one studying playbooks and the other elbow deep in religious text – both titans in their fields.
Apparently, Michael and Nicole didn't know the sex ahead of time because in December, Nicole thought it was a girl. Now that she has her answer, she doesn't care that she was wrong, she said she loves being surrounded by boys. I love that they have two Olympic themed babies – and it's one of each. Boomer was born right before the Rio Summer Olympics and now little Beckett comes in the middle of the Pyeongchang Winter Olympics. I wonder if they will pursue sports that will reflect their Olympic birth year?
I don't have any more info for you. Everyone is healthy, which is fantastic. Of course, they already have multiple photos of Beckett up on all three of their Instagram accounts. I'm sure Beckett will have his own IG soon, the Phelps do like those Instagram accounts. We don't know what push present Michael settled on for Nicole. Given that he had to account for Beckett's Mardi Gras birthday being the day before Valentine's Day, I'll bet that was one big gift. Congratulations to the whole Phelps family – can't wait for the adventures of Boomer and Beckett.
I've just realized that Boomer & Beckett sounds like a bookstore/tea shop – that or a high-powered attorney's office.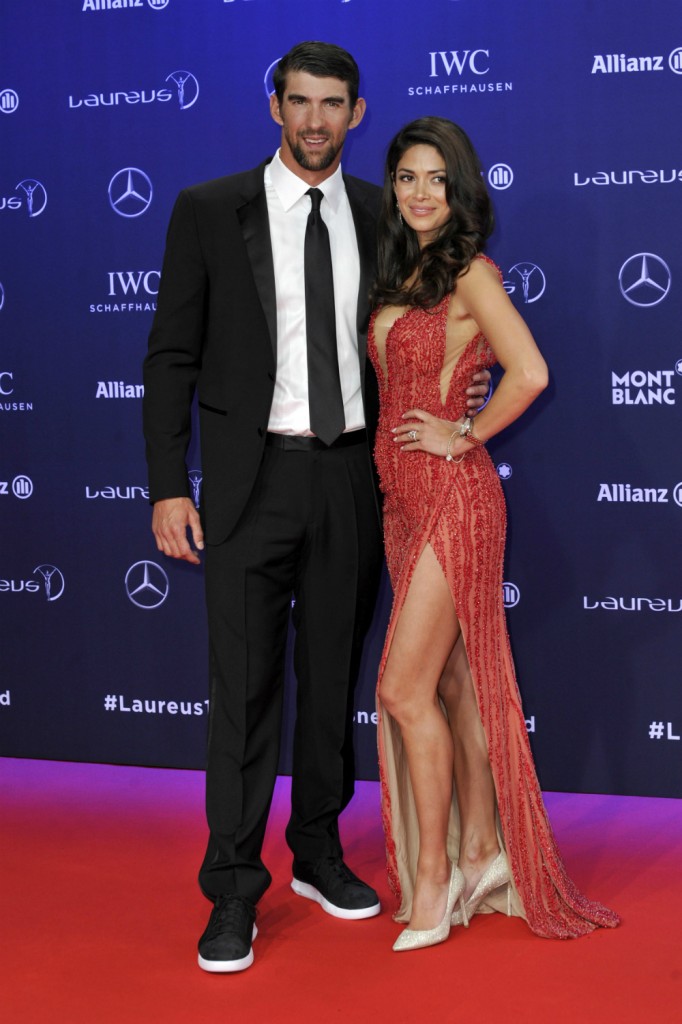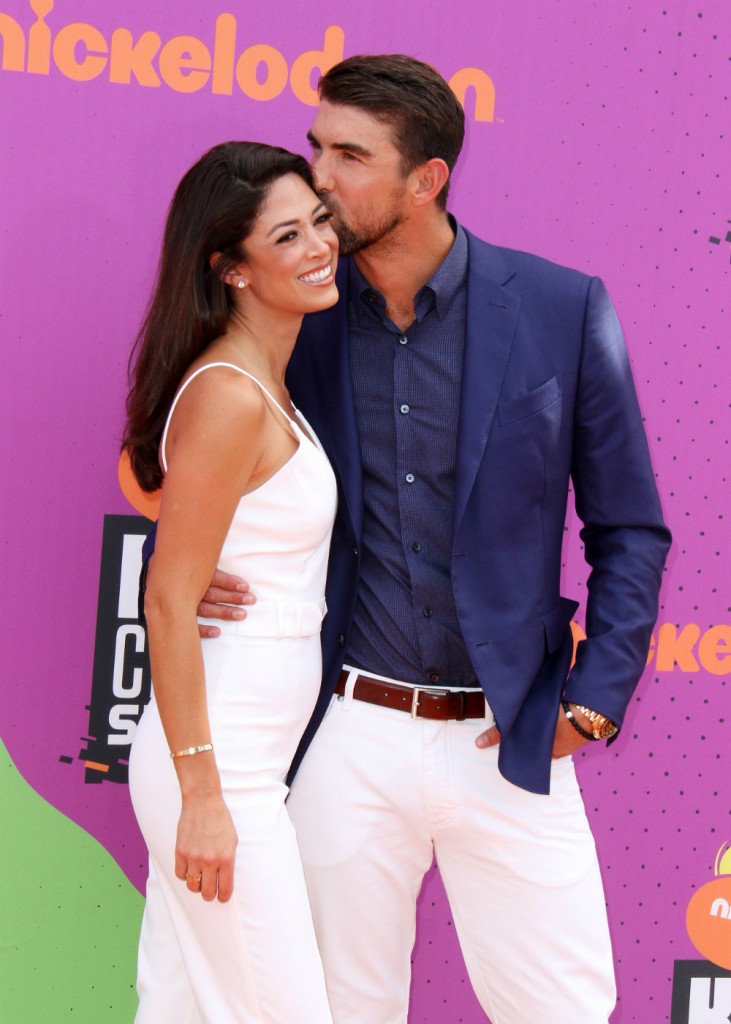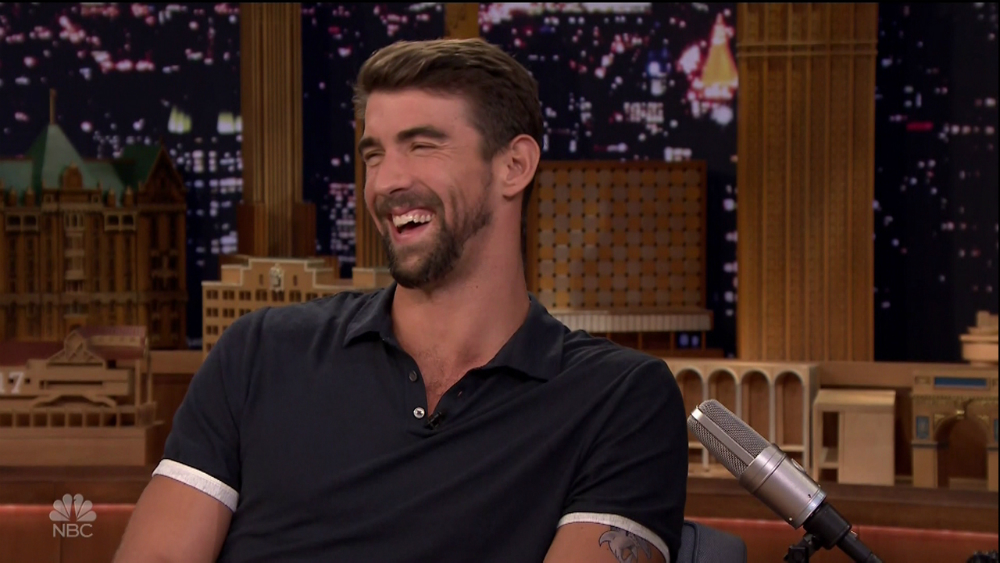 Photo credit: WENN Photos and Instagram