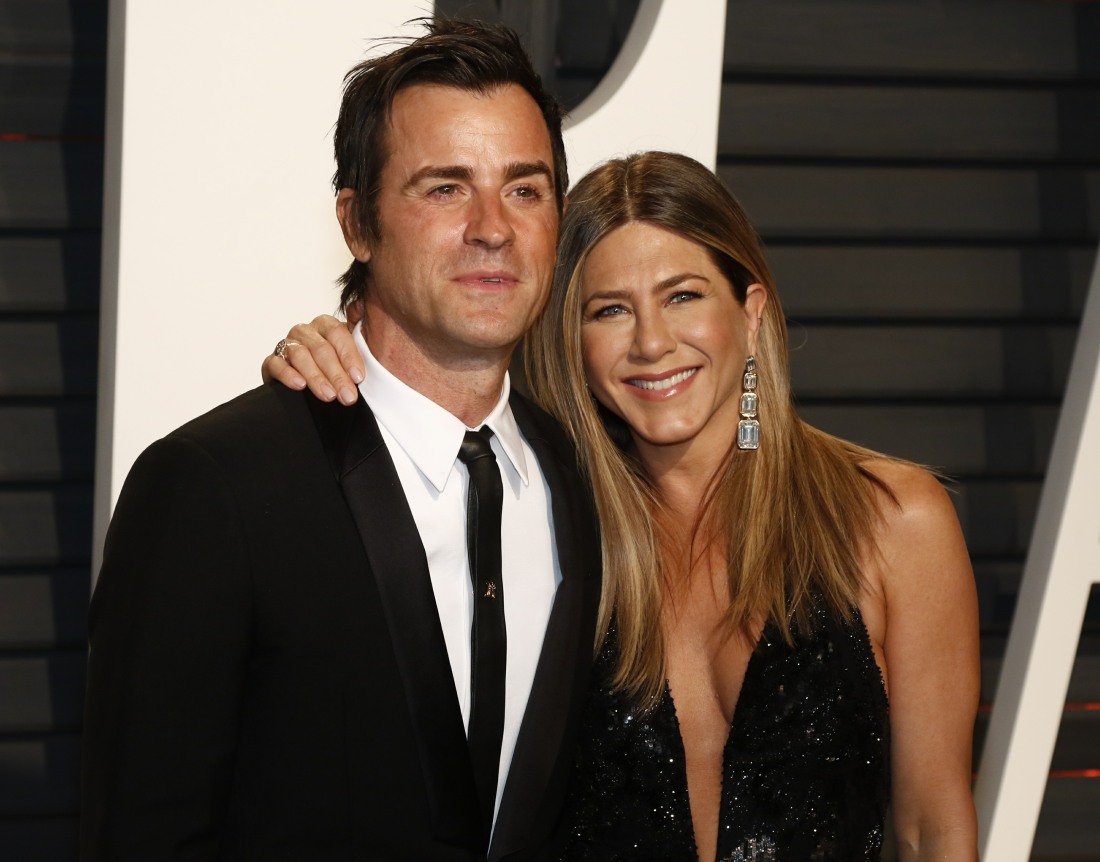 People are really asking, "What went wrong between Jennifer Aniston and Justin Theroux?" I have no idea, clearly, even though I read the tea leaves, and I've been saying for months that their marriage was very strange. We know for sure that he prefers to live and work in New York. We know for sure that she prefers to live and work in LA. But surely there must be something else to it? According to Page Six, it wasn't just a location issue – they were just incompatible across the board. A source tells Page Six:
"They realized they couldn't make things work. He's been living in New York, she's been in LA. After they got married, they just realized that they were two very different people. He's really bored by her whole Hollywood crowd, and she's not into his edgy, arty scene."
Is Justin really going for "edgy, arty scene" for his brand now? Hm. Granted, he's edgier and artier than Jennifer Aniston. I do think that he was "bored" by life-in-LA – maybe it was her circle of friends, maybe it was more than that. E! News has a story which says similar things – some highlights:
He's just a New York hipster: "Jennifer and Justin fell in love hard and fast and yet they were never really suited to one another. He was a New York hipster that loved the alternative lifestyle and Jennifer was living a much more reclusive life when they first started to fall in love," a source shared with E! News. "The initial chemistry between them made it easy for them to ignore their differences and incompatibility."

He hated that the paparazzi trailed them constantly: "He absolutely hated it at first," our source explained. "But he fell in love with Jennifer so it was something he came to accept. But everyone around him knew it wasn't really who he was."

He didn't like how insular Aniston was: "Jennifer's previous breakups had taught her to live a life that was very secular; her friendship group was small and consisted of people that she intimately trusted," a source shared. "Justin was used to being way more social and so that was a big concession for him as well." According to our source, not many of Justin's friends were fully on board with his relationship partly because Jennifer's lifestyle was so different from what he was used to. "They have always just been two very different people with very different characters who just happened to fall in love," a source shared. "He's more nomadic, more of a free spirit, he's rugged and urban and Jennifer just isn't that kind of person."
He's an edgy, arty, rugged, urban free spirit and hipster. And Jennifer Aniston likes to eat chicken salads with the same friends day after day, week after week, only to take the occasional break to go to the same vacation spot in Cabo… with the same chicken-salad-eating friends. I don't judge her for having routines and for liking those routines. I love my routines too. Would I break my routines for Mr. Right? Would I break my routines if I didn't feel like breaking my routines? I don't know, on all counts. What I'm getting from these stories is that Justin really wants to be seen as the coolest guy at the art show though. And realistically, what grown woman wants to be with that guy for any period of time? That being said… did they not realize how incompatible they were during the four years they were together BEFORE they got married?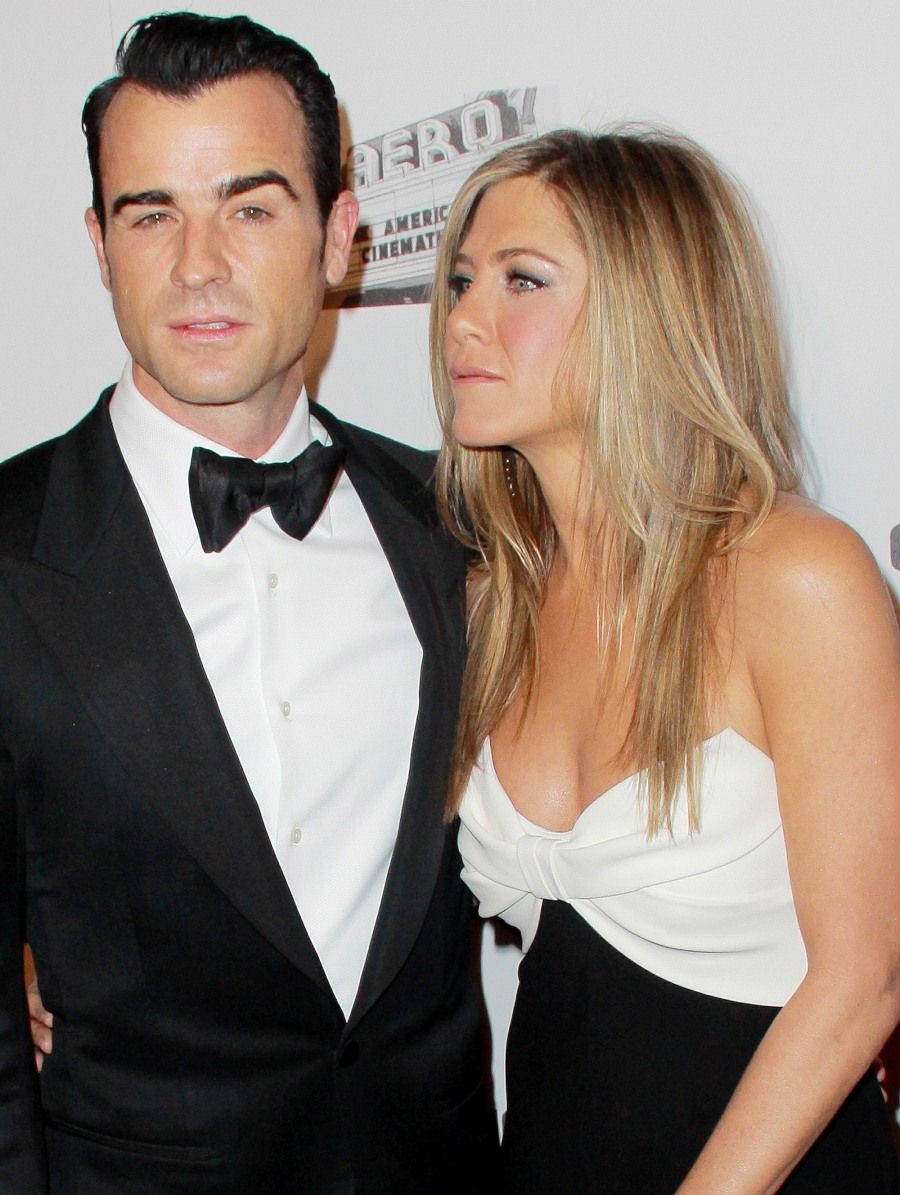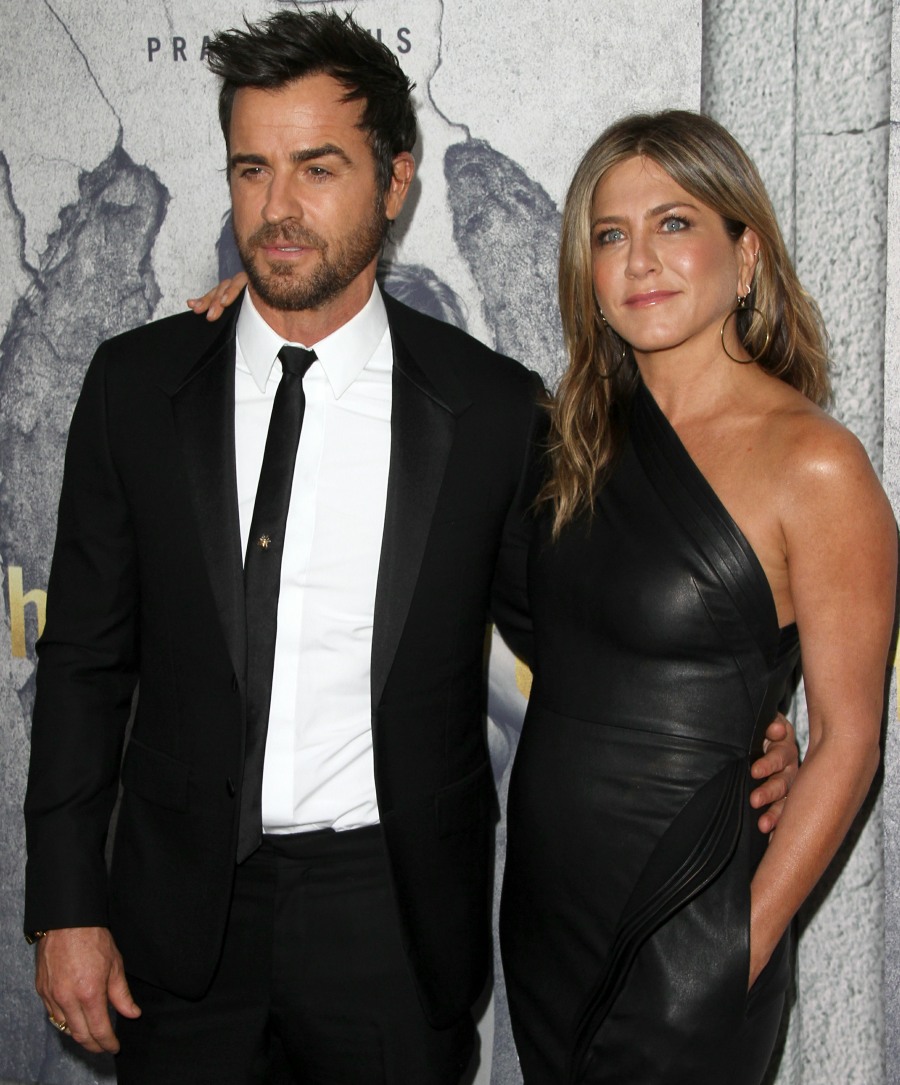 Photos courtesy of WENN.