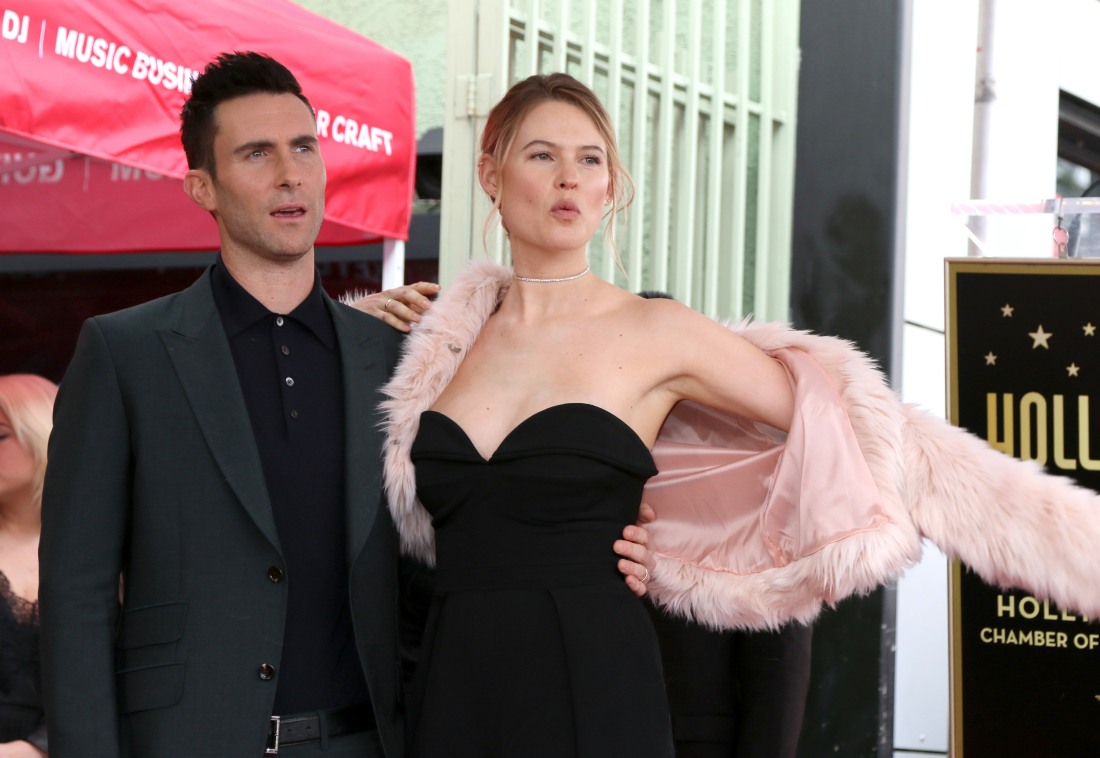 In September 2016, Adam Levine and Behati Prinsloo welcomed their first child together, a daughter they named Dusty Rose Levine. A still hate that name so hard. I hate "dusty rose" as a color, and I dislike the vintage-'70s vibe of the name in general. It would be one thing if it was a genuine tribute to Dusty Springfield but SHOCK, Dusty Springfield was just a stage name (her real name was Mary Isobel Catherine Bernadette O'Brien). Well, anyway, Behati got pregnant pretty quickly after Dusty Rose was born, and Adam and Behati welcomed their second child, another girl, at some point this month probably. And we have a name!
She will be loved! Adam Levine and his wife Behati Prinsloo have welcomed their second child, a daughter named Gio Grace Levine, his rep confirms to PEOPLE exclusively. No other details, including the baby's birth date, are available at this time.

The Maroon 5 frontman, 38, and Victoria's Secret Angel, 28, are also parents to 16-month-old daughter Dusty Rose, whom they welcomed in September 2016.
True story: I like short girls' names like Mia, Gia, Tia, Joy, Ada, Liv, whatever. I actually adore short names because I always wish I had a short name. If they had named their daughter Gia Grace, I would have enjoyed that so much. But GIO? Why? What? How come? And even though People Magazine seems to have gotten the confirmation from Adam's people, other media outlets like E! News and Today are saying that the baby's name is actually GEO. My God, that's even worse. My guess is that it's Gio not Geo. But either way, I just wish it was Gia.
Photos courtesy of WENN and Instagram.