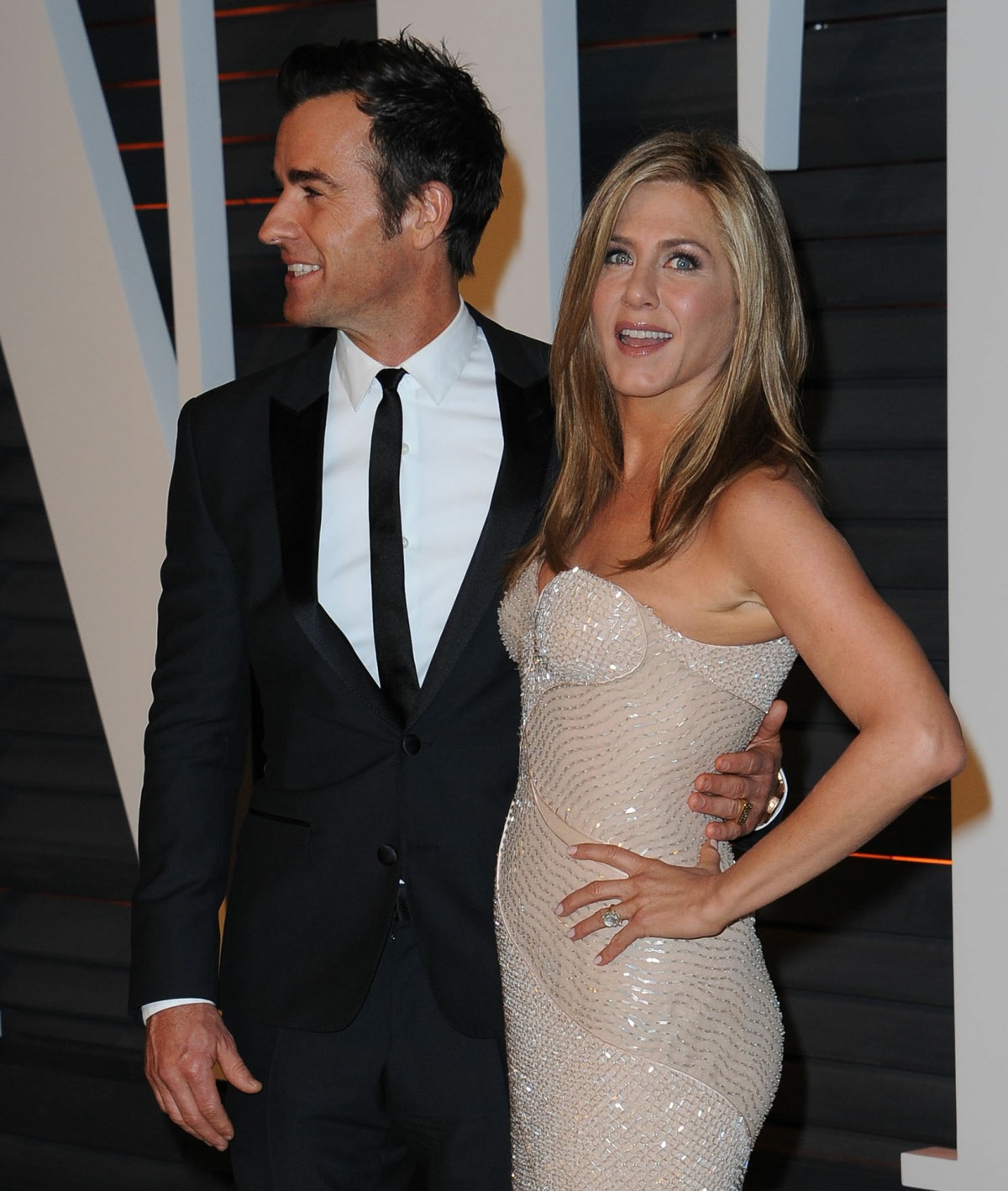 Sigh… what do we even know at this point about the Jennifer Aniston-Justin Theroux relationship, marriage and split? I have a million theories and thoughts, but there are certain fundamentals I keep coming back to. Like, they were never going to work. I don't know why they thought they could. They should have been an extended fling at most. There was too much working against them from the start, especially given their ages: at that point, they were already grown-ass adults who were set in their ways. Neither one of them compromised much throughout their courtship, so why would the marriage be any different? Which brings us to this People Magazine story – apparently, People's sources claim that JustJen were always "bickering" about LA versus NY, and more:
Jennifer Aniston and Justin Theroux were plagued by problems in their relationship well before they tied the knot — some of the same issues that ultimately led to their marriage's demise, an insider tells PEOPLE. The source close to the pair says that Aniston and Theroux each preferred different coasts, a major source of continued discord for the pair.

"Ever since they became serious, the living issue often made them bicker. It was always hard for Jen to understand why Justin didn't like, or at least could learn to like L.A., when she was in L.A.," the source says. For a long time, the couple — who dated for more than four years before marrying in 2015 — accommodated each other, with Theroux spending more and more time on his own in New York City. "With Jen feeling so strongly about living in L.A. and disliking N.Y.C. so much, she wanted Justin to be happy and that's why she agreed that he should spend so much time in N.Y.C.," says the insider.

Still the source adds that "one wonders why they got married in the first place" because "nothing really changed" after the pair tied the knot in a surprise backyard birthday party-turned-wedding ceremony on August 5, 2015, a few days before Theroux turned 44, followed by a honeymoon in Bora Bora with friends such as Courteney Cox, Jimmy Kimmel and Jason Bateman along for the trip. Getting married "never seemed that important" to them, says the source. "When they finally did start to plan it seriously, it was more like 'Let's have a great party with all of our friends and go on a fun trip.'" Still, "they had the same issues before they got married as caused them to split."
"One wonders why they got married in the first place." The old saying was "don't marry stupid" – perhaps the new saying can be "don't marry edgy." You can bang edgy. You can have a hot fling with edgy. But don't marry edgy.
A few more things… Justin has canceled his appearance tonight (Tuesday night) on The Late Show with Stephen Colbert. Which is too bad, because that would have been must-watch TV, but I understand – we're still weeks or months away from Justin and Jennifer's respective "first post-split TV appearances." Remember when Jennifer went on Oprah first post-Brad? Who did Brad go to first? If memory serves, it was Diane Sawyer. Also, there was this curious little item in Page Six:
It seems that Justin Theroux is still on good terms with Jennifer Aniston's best friends. We're told that Theroux — who is splitting from the "Friends" star after 2 ¹/₂ years of marriage — was spotted having drinks with a group of pals, including Aniston's BFF Courteney Cox, at the Diego bar at the Public hotel in late January.
Courteney Cox actually stayed friendly with Brad Pitt post-split too, and Courteney always shut down this idea that Brad was some horrible cheater who broke Jen's heart. I'm just saying, I think Courteney is a pretty pragmatic person who doesn't "take sides" like we're all in middle school. What's more interesting, to me, is that Justin (or Team Justin) wants us to know that he's still cool with Jennifer's friends, or that they don't hate him. Why does it matter if he's so edgy?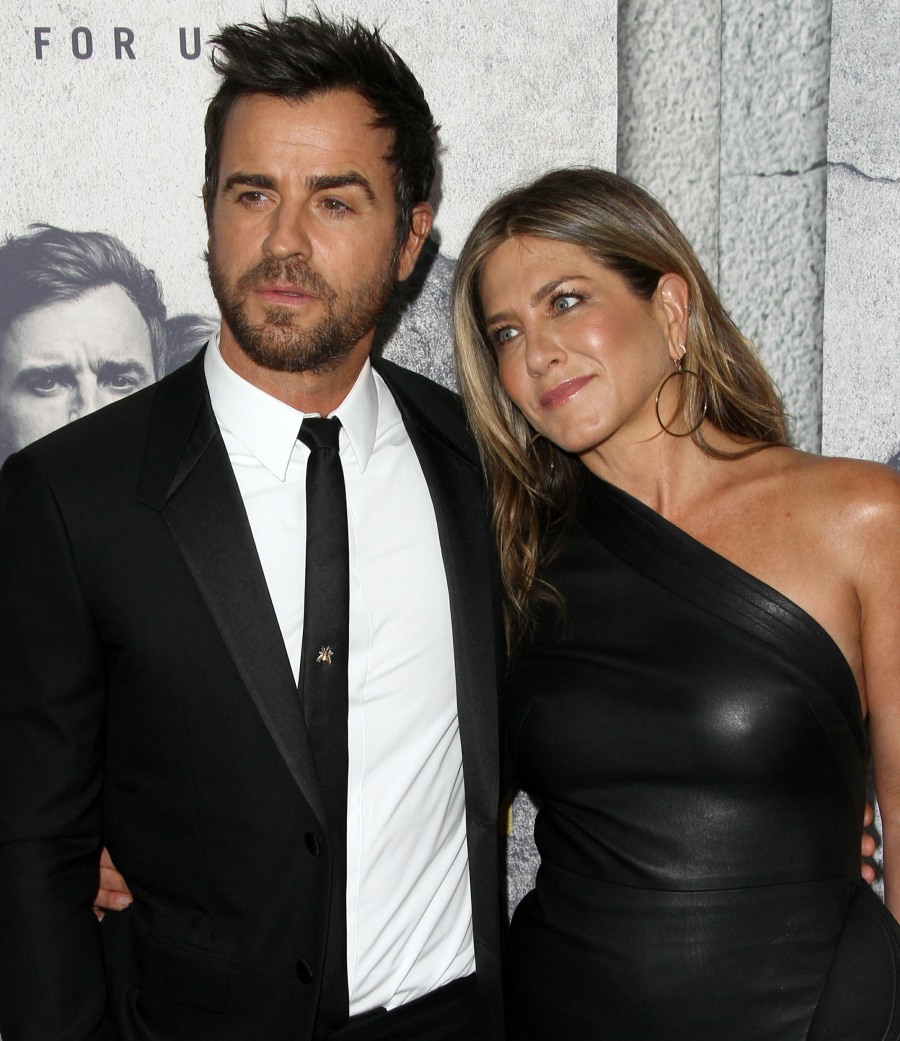 Photos courtesy of WENN.