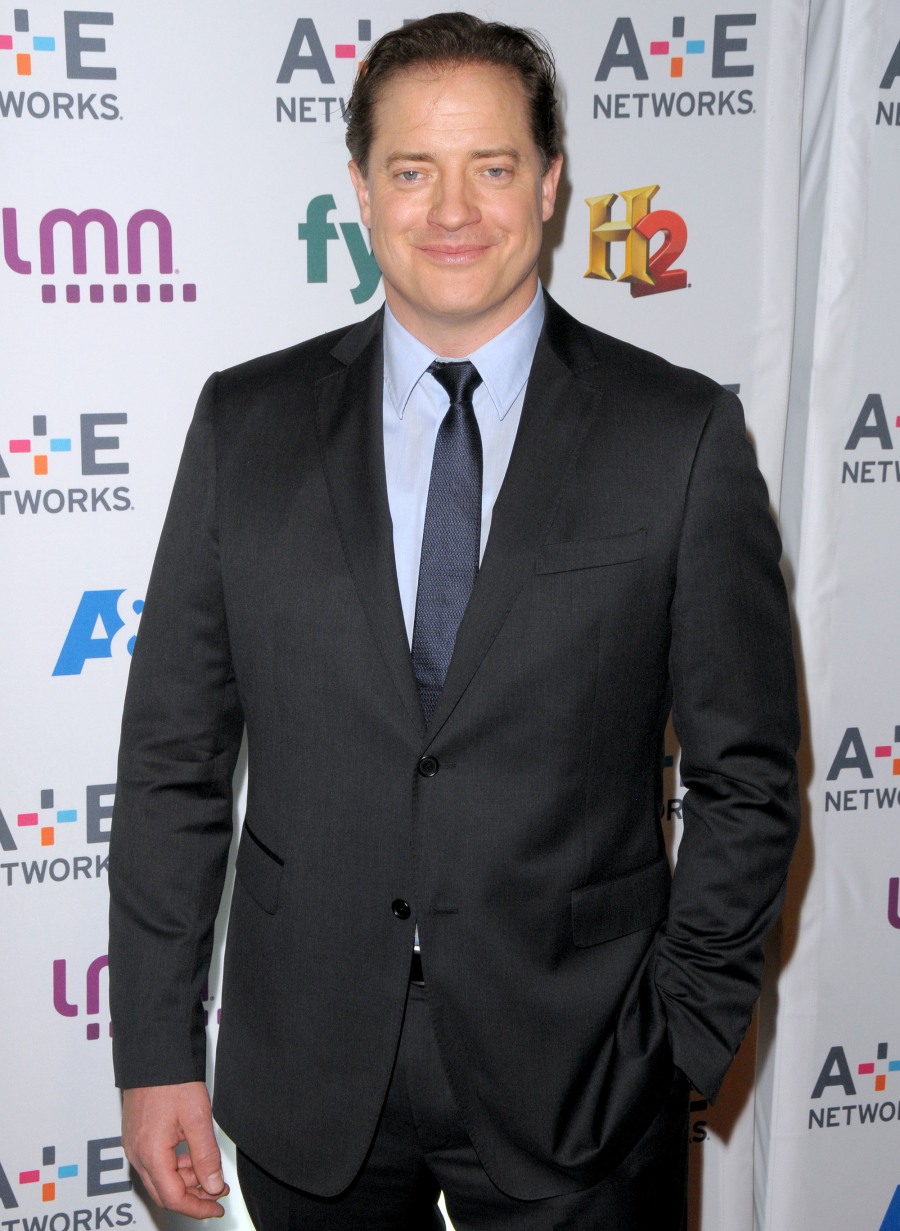 I walked into GQ's "Whatever Happened to Brendan Fraser?" profile cold – I hadn't heard anything about Fraser in years, and I thought that at most he had become a Sad Keanu-esque meme but that nothing was really wrong with his life. Like, I genuinely thought he just had enough bullsh-t and decided to take a step back from Hollywood for a decade. I was surprised to read this piece and come away so… moved. Brendan Fraser comes across as a profoundly decent, self-aware, normal, humble, lovely man. He destroyed his body with stunt-work over the course of his film career, and he's had long-term medical issues and multiple surgeries because of that. He also has three growing sons, one of whom is on the autism spectrum. Brendan has spent much of the past decade quietly, at his house in Bedford, New York, dealing with the aftermath of his failed marriage and trying to be a hands-on dad. He's also been dealing for years with depression after he was sexually assaulted by the former president of the Hollywood Foreign Press Association. You can read the entire GQ piece here.
The physical toll of so many action and stunt-heavy movies: "I believe I probably was trying too hard, in a way that's destructive… By the time I did the third Mummy picture in China… I was put together with tape and ice—just, like, really nerdy and fetishy about ice packs. Screw-cap ice packs and downhill-mountain-biking pads, 'cause they're small and light and they can fit under your clothes. I was building an exoskeleton for myself daily. I needed a laminectomy. And the lumbar didn't take, so they had to do it again a year later." There was a partial knee replacement. Some more work on his back, bolting various compressed spinal pads together. At one point he needed to have his vocal cords repaired. All told, Fraser says, he was in and out of hospitals for almost seven years.

The sad AOL Build interview he did in late 2016 which went viral: As it turns out, what was behind the sad Brendan Fraser meme was…sadness. His mother had died of cancer just days before the interview. "I buried my mom," Fraser says. "I think I was in mourning, and I didn't know what that meant." He hadn't done press in a while; suddenly he was sitting on a stool in front of an audience, promoting the third season of a show he'd barely been on. "I wasn't quite sure what the format was. And I felt like: Man, I got f–king old. Damn, this is the way it's done now?"

His #MeToo story: The story he wants to relay took place, he says, in the summer of 2003, in the Beverly Hills Hotel, at a luncheon held by the Hollywood Foreign Press Association, the organization that hosts the Golden Globes. On Fraser's way out of the hotel, he was hailed by Philip Berk, a former president of the HFPA. In the midst of a crowded room, Berk reached out to shake Fraser's hand. Much of what happened next Berk recounted in his memoir and was also reported by Sharon Waxman in The New York Times: He pinched Fraser's ass—in jest, according to Berk. But Fraser says what Berk did was more than a pinch: "His left hand reaches around, grabs my ass cheek, and one of his fingers touches me in the taint. And he starts moving it around." Fraser says that in this moment he was overcome with panic and fear. Fraser eventually was able, he says, to remove Berk's hand. "I felt ill. I felt like a little kid. I felt like there was a ball in my throat. I thought I was going to cry." He rushed out of the room, outside, past a police officer he couldn't quite bring himself to confess to, and then home, where he told his then wife, Afton, what had happened. "I felt like someone had thrown invisible paint on me," he says now.

In the aftermath, he thought about going public: "I didn't want to contend with how that made me feel, or it becoming part of my narrative." But the memory of what had happened, and the way it made him feel, stuck with him. His reps asked the HFPA for a written apology. Berk acknowledges that he wrote a letter to Fraser about the incident but says, "My apology admitted no wrongdoing, the usual 'If I've done anything that upset Mr. Fraser, it was not intended and I apologize.' "

Depression: "I became depressed… I was blaming myself and I was miserable—because I was saying, 'This is nothing; this guy reached around and he copped a feel.' That summer wore on—and I can't remember what I went on to work on next." The experience, he says, "made me retreat. It made me feel reclusive." He wondered if the HFPA had blacklisted him. "I don't know if this curried disfavor with the group, with the HFPA. But the silence was deafening." Fraser says he was rarely invited back to the Globes after 2003. Berk denies that the HFPA retaliated against Fraser: "His career declined through no fault of ours."

He admires the women of the #MeToo movement: Fraser says the experience messed with his sense of "who I was and what I was doing." Work, he says, "withered on the vine for me. In my mind, at least, something had been taken away from me." This past fall, he watched other people come forward to talk about similar experiences, he says. "I know Rose [McGowan], I know Ashley [Judd], I know Mira [Sorvino]—I've worked with them. I call them friends in my mind. I haven't spoken to them in years, but they're my friends. I watched this wonderful movement, these people with the courage to say what I didn't have the courage to say."

Watching the Golden Globes: He was in a hotel room just weeks ago, watching the Globes on TV, Fraser says, as the actresses wore black and the actors wore Time's Up pins in solidarity, when the broadcast showed Berk in the room. He was there and Fraser was not. "Am I still frightened? Absolutely. Do I feel like I need to say something? Absolutely. Have I wanted to many, many times? Absolutely. Have I stopped myself? Absolutely. And maybe I am over-reacting in terms of what the instance was. I just know what my truth is. And it's what I just spoke to you."
Brendan Fraser just turned 49 years old last December. The 2003 incident would have meant he was 35-ish. He was still really famous, a handsome, well-liked, well-respected man of literal size and stature. And it still happened to him – he was still assaulted. He was still made to feel like a piece of meat. He blamed himself. He became depressed. He worried that being victimized would negatively affect his career. All of those emotions that the women described too, they happened to Fraser. And he's finally speaking his truth. Good for him.
The GQ piece isn't all depressing, by the way – he's working in television now, and he has two new TV projects coming out this year. The vibe is that after a decade of pain and loss, he's grown into an in-demand character actor. I hope great things happen for him.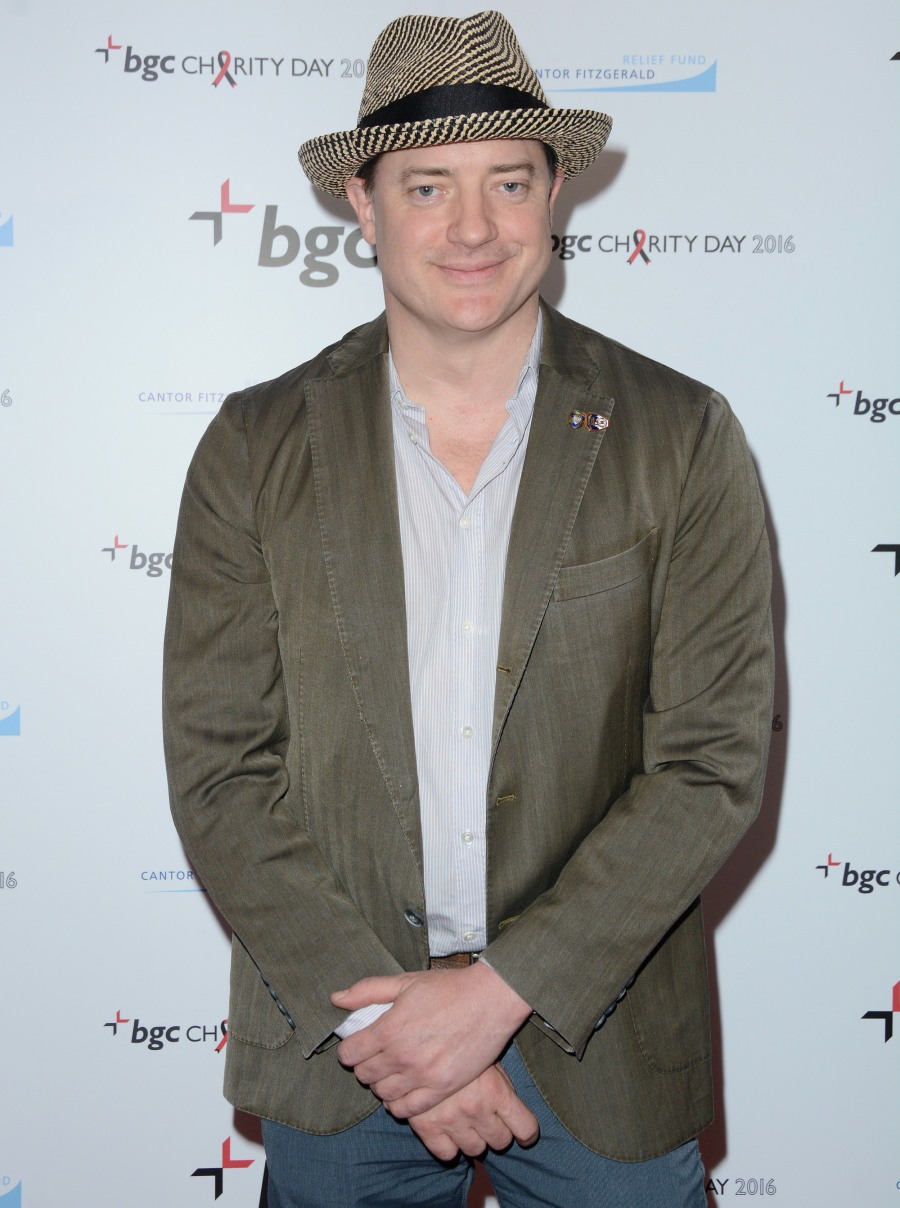 Photos courtesy of WENN.