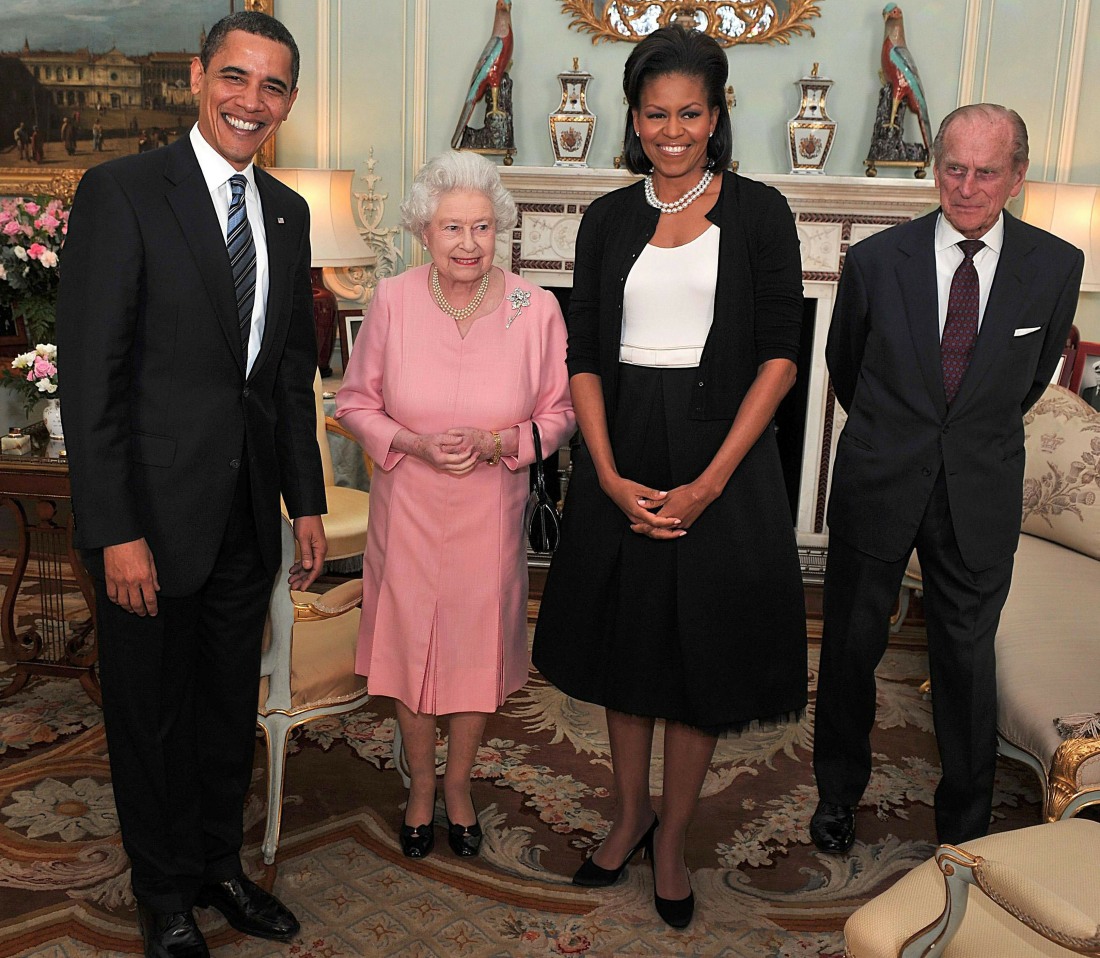 I just had the best time looking through old photos of Queen Elizabeth II interacting with the Obamas. The Obamas were just good with almost everybody. I personally believe that QEII had a great deal of affection for Michelle personally, and that they enjoyed a warm friendship which was probably unlike what QEII had with past (and present) FLOTUSes. The Obamas traveled to Great Britain soon after Barack Obama's first inauguration, and the Queen welcomed the Obamas into her homes many times over the course of his eight years in office. One of those times, the Obamas had a "sleepover" at Buckingham Palace. For real! And when Michelle appeared at a Klick Health event this week in New York, she ended up talking about royalty and the sleepover and how the Queen likes to be treated.
Michelle Obama has opened up about her experience of a 'sleepover' at Buckingham Palace, after being hosted by the Queen on a state visit in 2011. Speaking at a MUSE event, hosted by Klick Health in New York, the former First Lady revealed that she wasn't nervous as she'd already built up a rapport with the royals.

'I think by the time we had the sleepover we had enough interacting with them,' Michelle, 54, explained. 'The surprising thing is folks wanted to be treated normally. Everybody is happy when all the people are gone. They want to be hugged. They want to be touched. They gossip.'

When asked if the cooking was better at the White House or Buckingham Palace, Michelle came out in support of her former home.

'I don't want to insult anybody, American food is just better,' she said, adding that the Queen has 'better china'. 'Everything is gold. We had seen the gold room – there's a room where they keep all the gold. It was Sasha's birthday and the Queen opened the house and she let us see that room. During the state banquet, the plate that I thought was the charger, that was the plate. They put food on the gold charger.'
At first I thought "maybe Michelle doesn't care for the royal-specific bland British food," because the Queen allegedly doesn't like a lot of spice, seasoning or salt in or on her food. But I really do think that Michelle probably just prefers the wide array of food you can get in America, spice or no spice, and she associated "British food" with what she was served at all of those British state dinners and such (reportedly, lamb is always on the menu at official British functions). As for the Queen's gold room… my lord. Imagine being led to the Queen's Gold Room and being told, "this is where we keep all the gold."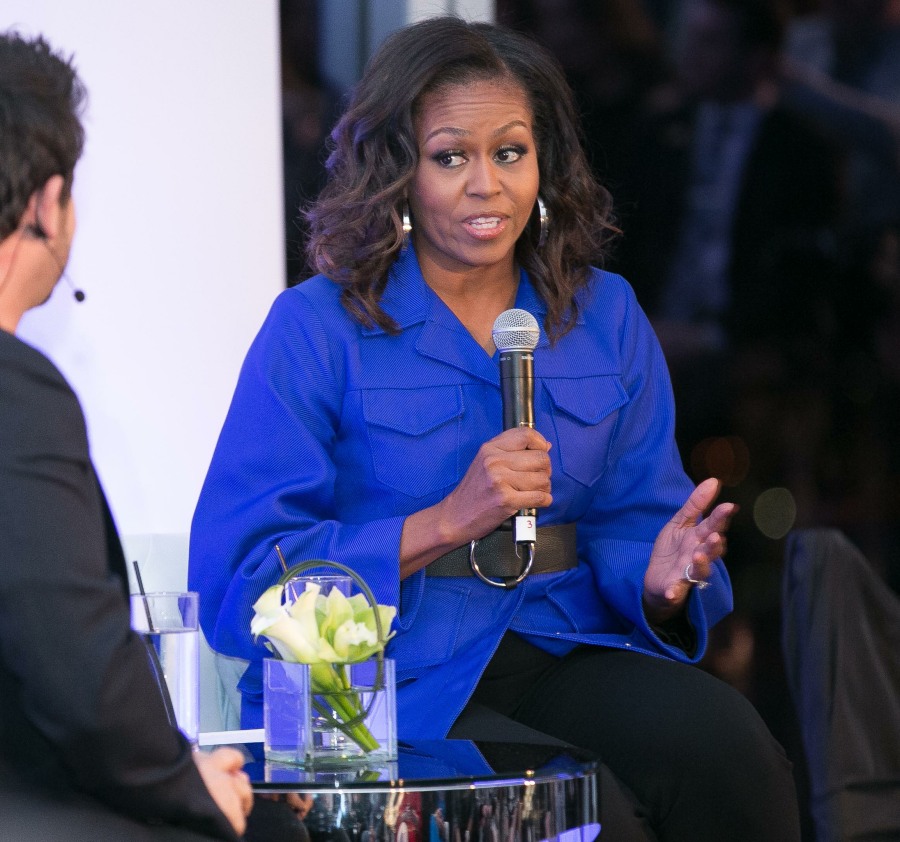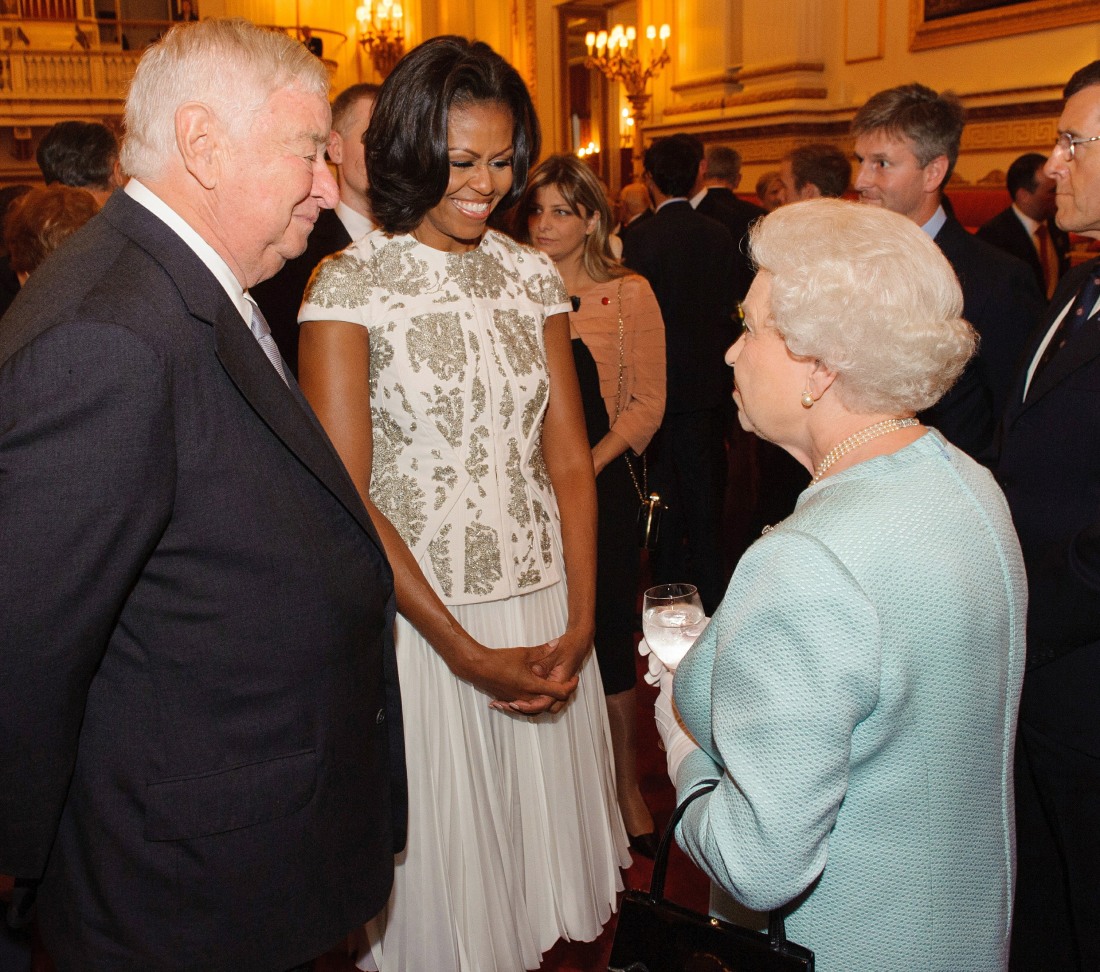 Photos courtesy of WENN.