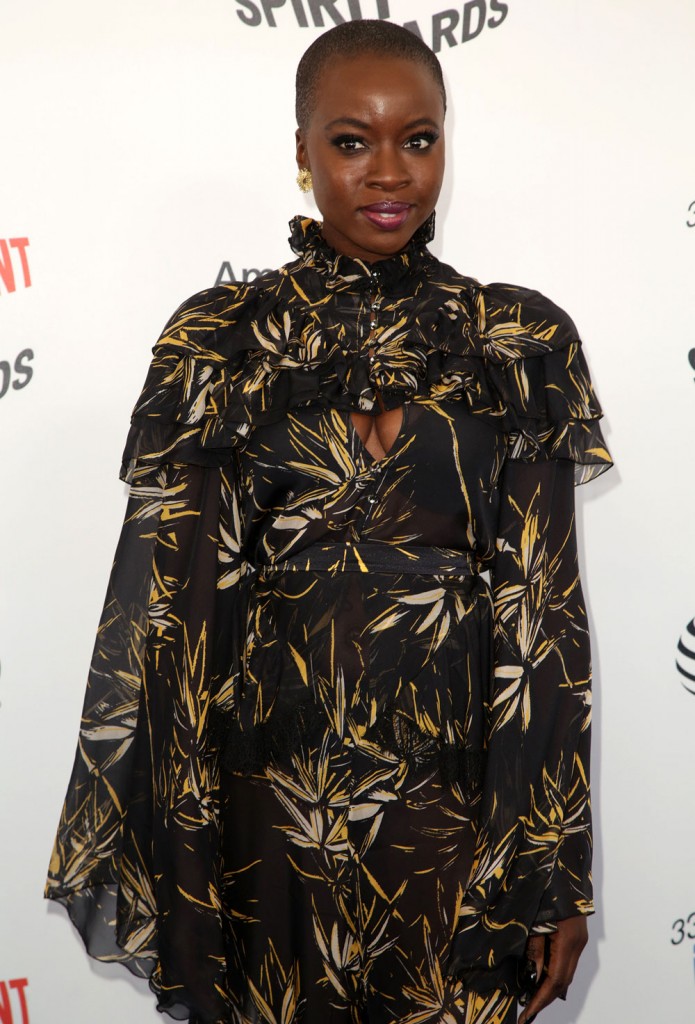 Yesterday's Spirit Awards were a celebration of diverse movies finally getting their due. Get Out won so many awards (complete winners list is here) and some of the stars of Black Panther, which is dominating the box office for its third weekend, came out to present. Danai Gurira was there to present Best Actor along with Joseph Gordon Levitt, which went to Timothy Chalamet. She was in this kind of huge flowing black Rodarte which looked like a cute Sunday dress that someone added layers of light fabric to in the same pattern. It's got a little capelet and bell sleeves. The bottom is actually split into pants with scalloped lace at the hem. It's busy, but it was striking on screen and I see what she was going for. It almost veers into Mrs. Roper territory in photos but I don't hate it.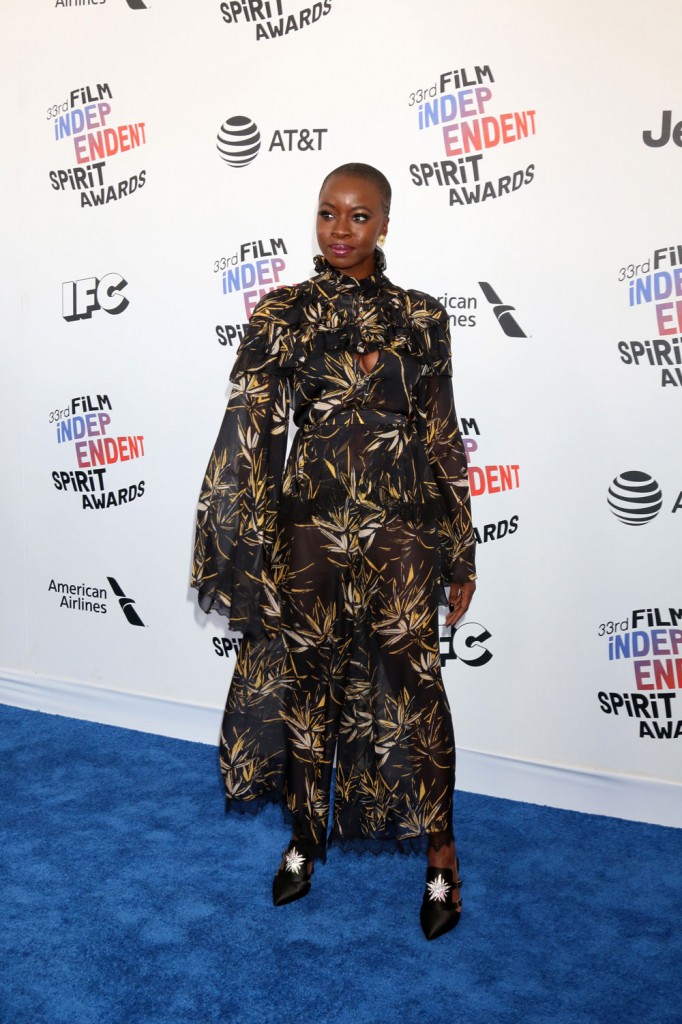 Amanda Seyfried is always lovely, but she looks like she's lost her style mojo in this lace McQueen with teardrop cutouts along the top and sides and a very pronounced asymmetric hem. I think it's her hair and makeup, along with the fact that it looks like she's wearing a doily. Maybe the dress would be ok with just the top in that fabric and a simpler skirt, but I doubt it.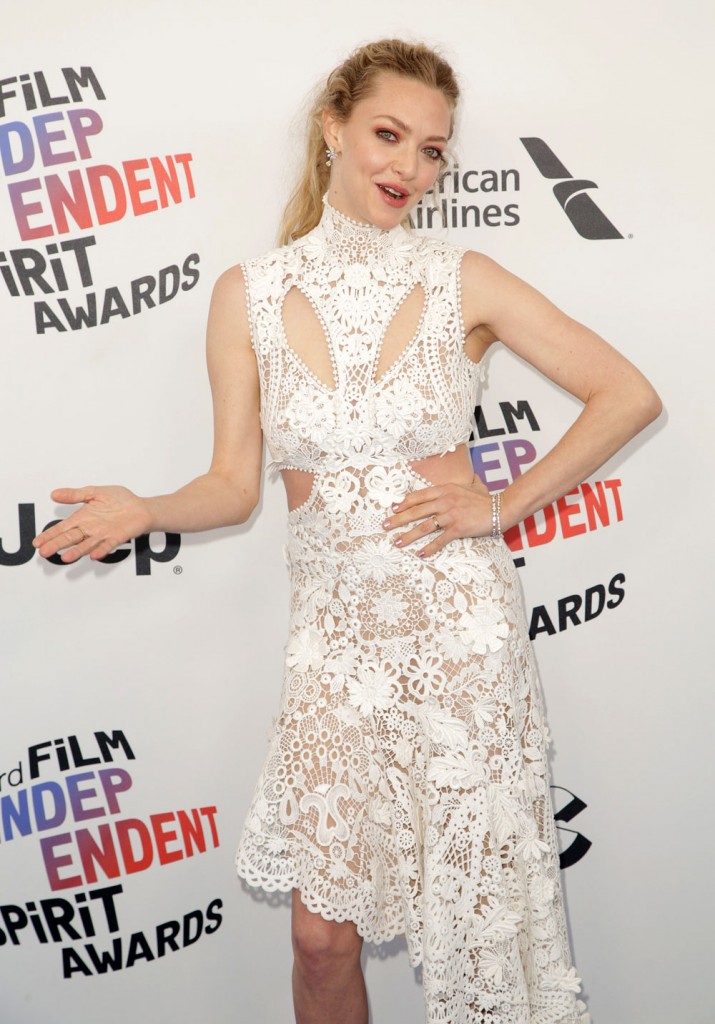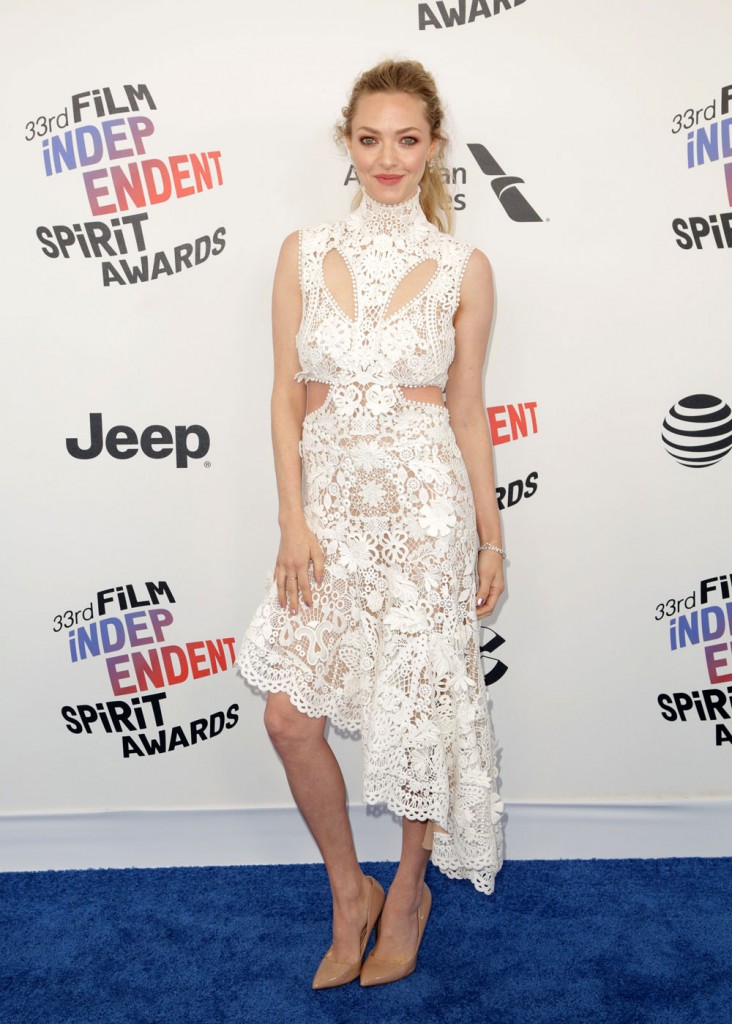 Here's Kerry Washington in Missoni. Bustier tops are making a comeback because 90s fashion is in, which I love, but there's too much going on with this look, especially with her styling. The skirt is really cool though even with the layers. It looks like a Monet painting.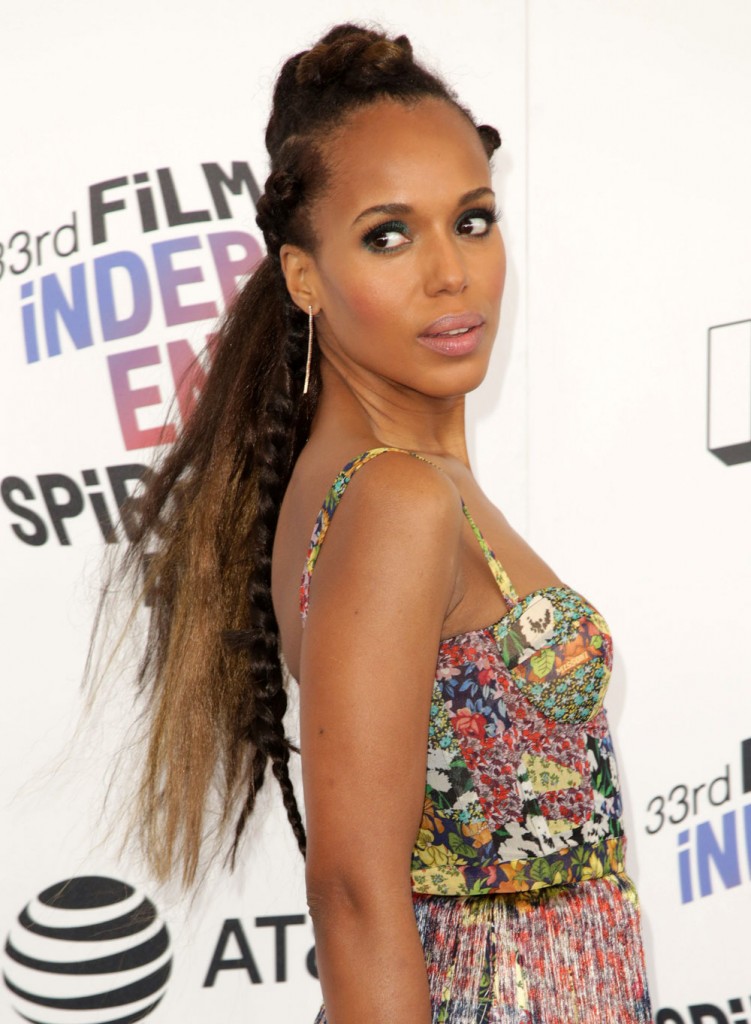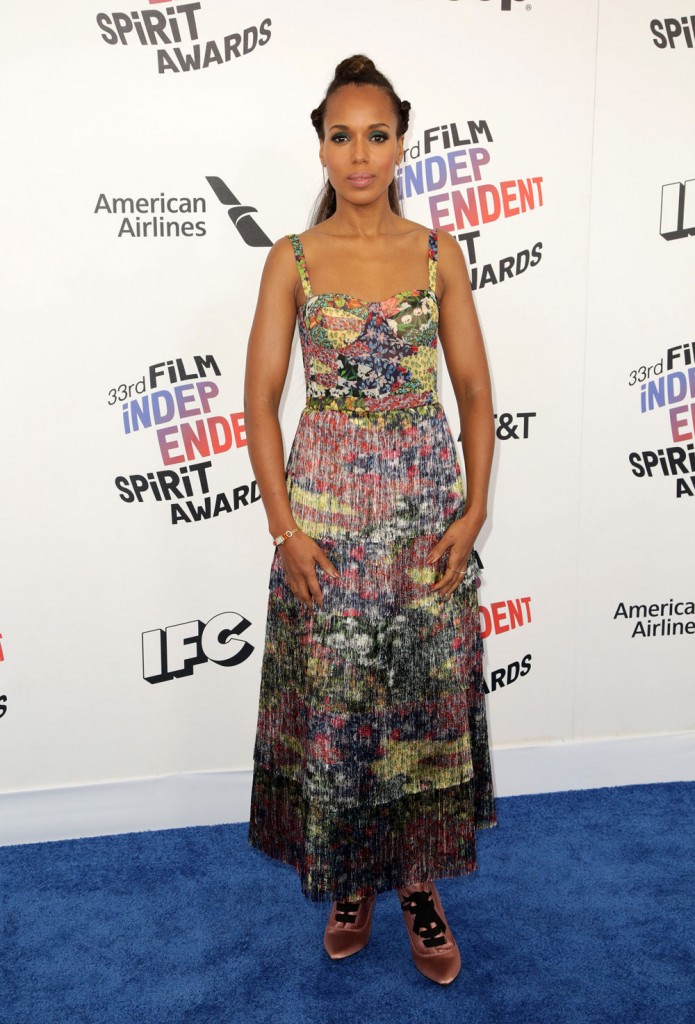 Chadwick Boseman presented Best Feature to Get Out. He's 40, just a few years younger than me, so I don't feel like a creep for finding him hot. Danai is the same age as he is! They both look so much younger. He was in a perfectly tailored black and blue polka dot Burberry suit. Look at him in that suit.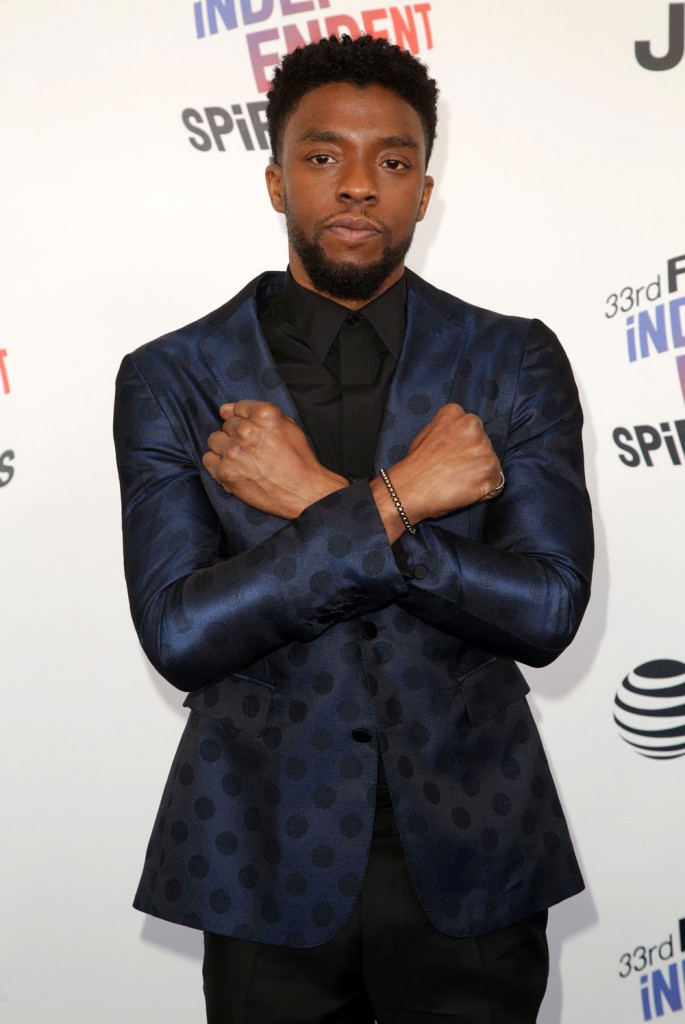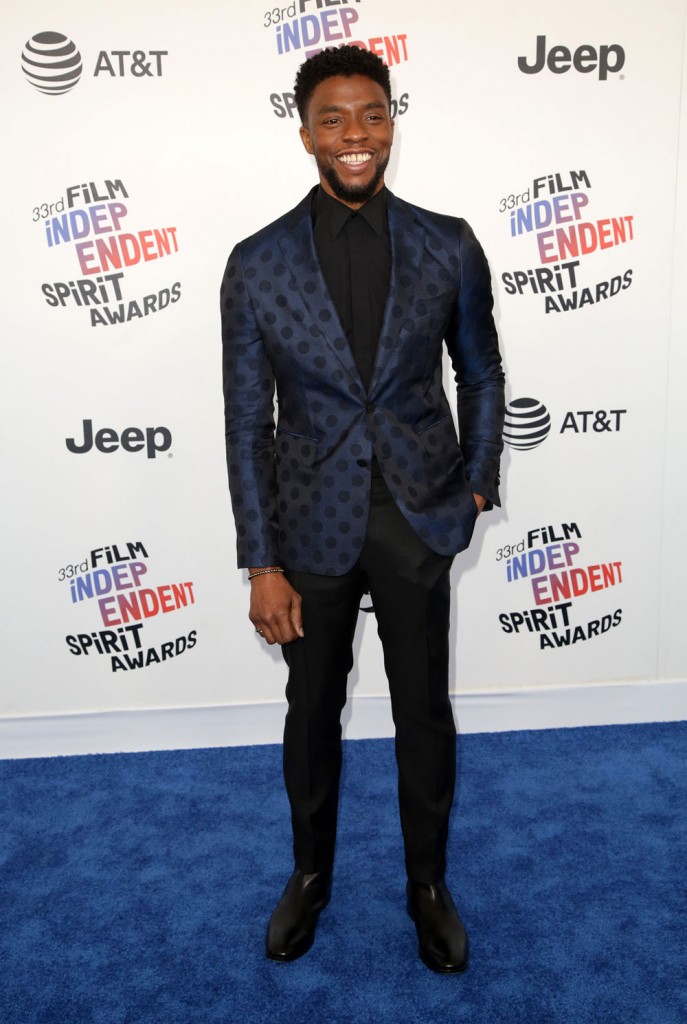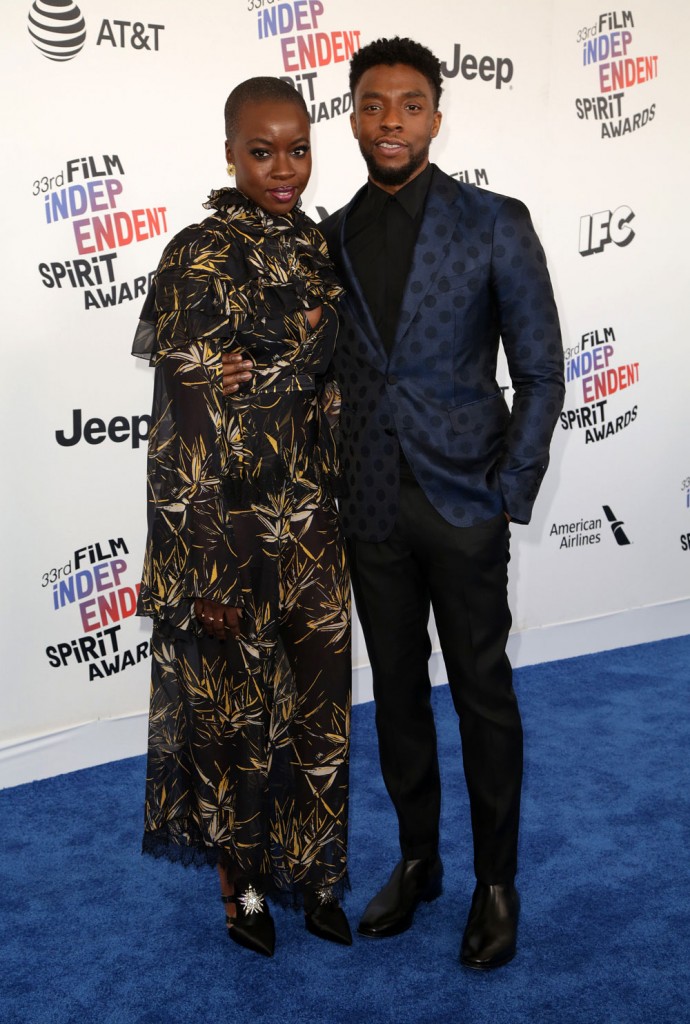 photos credit: WENN