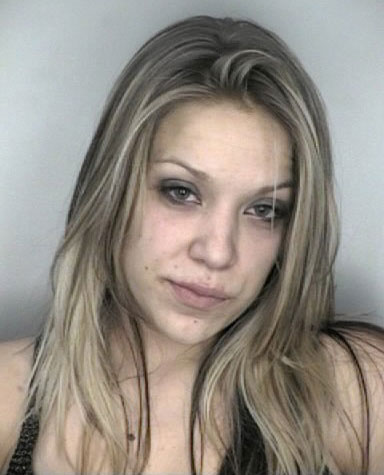 Just when you thought it might be safe to turn on your TV, word on the street is that VH1 has yet another celebreality show in the works – and this time it's "Celebrity Rehab"! While VH1 tries to keep a tight lid on most of the plans, Scott Acord, a spokesman for the network did reveal that former "American Idol" reject Jessica Sierra will be among those who will appear.
Sierra was at a court hearing last Wednesday where she faced charges of cocaine possession and felony battery stemming from an arrest in April at Hyde Park Cafe in Tampa, Florida, where a patron at the bar said Sierra threw a glass at him, leaving a 3/4 -inch gash over his right eyebrow. According to her attorney, the singer's prosecution was postponed while she attempts to seek treatment at an undisclosed rehab facility in California.
[ABC News]
While VH1 hasn't confirmed the list of reality rehabbers, rumors speculate that we could see the likes of Andy Dick, Tom Sizemore and even former female pro-wrestler Chyna on the ticket.
No word yet on an air date, but stay tuned – this is bound to get uglier.
[Header Photo of Jessica: JessicaSierra.info]