Emma Watson wore this Ralph Lauren black velvet gown to the Vanity Fair Oscar party. I love the dramatic neck detail and Emma pulls it off nicely. However I adore the velvet silhouette almost wish it was unadorned. So I like this look on Emma but were I to wear it, I'd prefer just the velvet part. Keeping the focus on the dripping jewels around her face, Emma kept the rest of her styling simply with her only other accessory a temporary tattoo reading "Times Up" in script on the inside of her right arm. It's pretty, even if they forgot the apostrophe in "Time's." Typo aside, it doesn't compete with the gown and allows Emma to show off the dress and her message at the same time. My only complaint – and I can hear Kaiser laughing already – I hate her hair, specifically her jagged baby bangs. And I'm pro bangs. I daresay I even wear them *ducks for cover*.
Fake tattoo proofreading position available. Experience with apostrophes a must.

— Emma Watson (@EmmaWatson) March 5, 2018
I'll bet Busy Philipps is a blast at these parties. Busy wore a simple Christian Siriano princess gown. I really enjoy the plain jersey bodice with the dazzling skirt. I would have liked this with a short-sleeve, t-shirt top as well but Busy has worn that silhouette many times so this is a nice change. I think that a big statement necklace would have been too much with the skirt but I'd like to have seen a simple solitaire pendant just to finish the look. Her ponytail complemented the dress beautifully, though – polished but flirty. And look how much fun she's having with it! Busy attended with her husband Marc Silverstein, which is a switch up from her normal date, bestie Michelle Williams.
Hailee Steinfeld wore this Giambattista Valli lace and tulle mullet dress. I like Hailee very much, I do not like this dress. I know she's young and this dress is youthful but it looks like a Home Ec project that's been sabotaged. I can't make sense of the long, busy train paired with the dress' tutu skirt. The neckline looks like it's being held together with those ribbons. I think the real fault, though, lies with the train – even if the dress was floor length, that train would swallow her. Without it, the short dress might have been really fun. And her hair and makeup are too severe for such a frilly dress.
Embed from Getty Images
Last is Nina Dobrev in this Valentino nightdress. I didn't recognize her at all. I don't mind the dress. The outer dress, with its tiers and heather print looks like something an old-fashioned bride would wear on her wedding night. But I love the sequin breast plate. I like the juxtaposed soft and sweet with structured and flashy. I don't care for the sheerness, though, it detracts. I don't mind her slicked back messy ballerina bun, it finishes off the simple lines of her dress. But I can't get over how different she looks.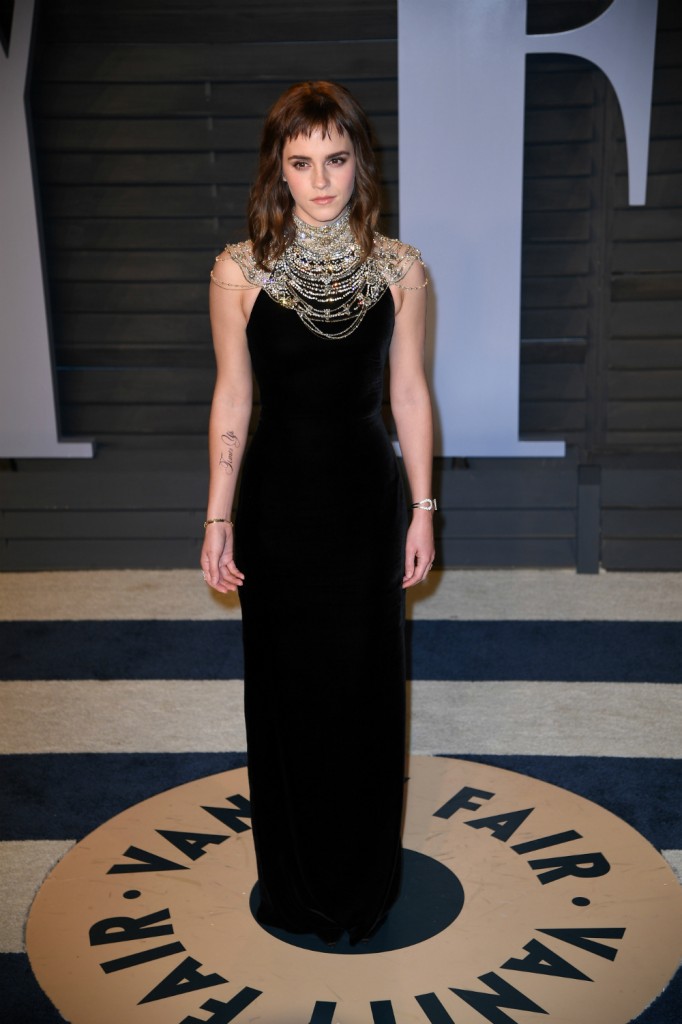 photo credit: WENN Photos, Getty Images and Twitter