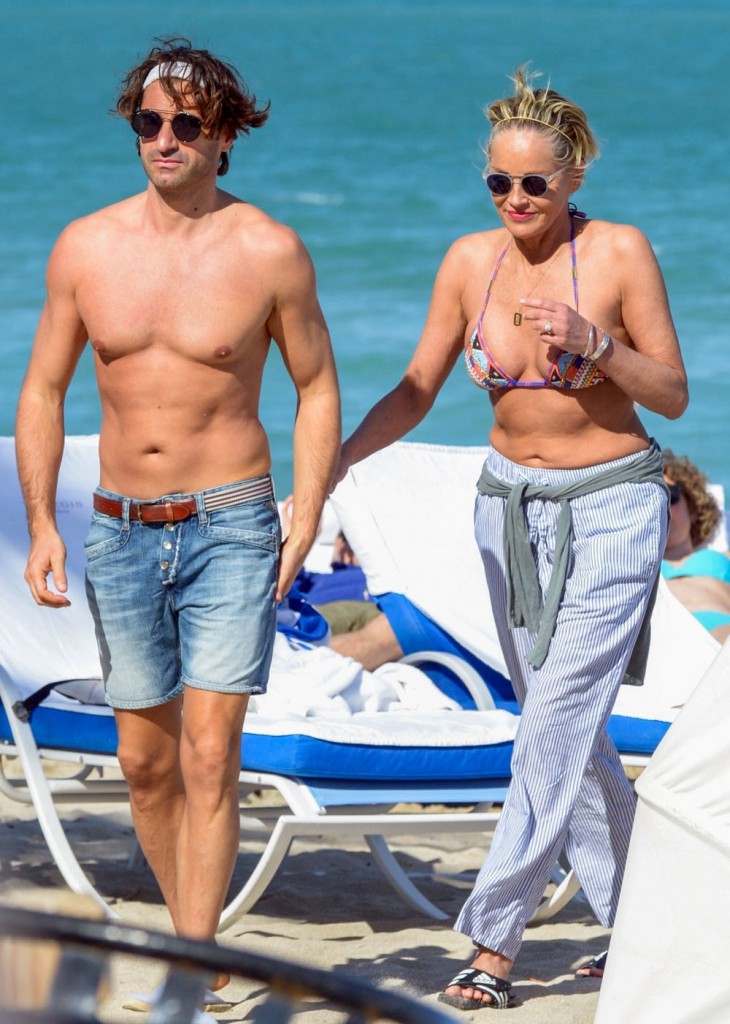 Maybe it was the jorts? Despite sporting a very engagement-like ring on THAT finger last week in Miami, Sharon Stone is not engaged to Italian real estate mogul Angelo Boffa.
Sharon's people confirmed to PEOPLE magazine that she and Angelo aren't engaged, and said nothing else, so the bling could possibly be a promise ring or a really nice birthday gift. My birthday is in April, if anyone is feeling that kind of generous.
I am not going to say that this is bad news. The picture perfect couple haven't been dating that long, but they do look great together. And the speculation about the ring I can totally identify with. Every once in a while (before I was in my current serious relationship), I would wear the engagement ring my ex-husband gave to me because its gorgeous and now symbolizes our friendship. Whenever a snap of myself wearing the ring popped up on social media, I'd get a few PMs, DMs and texts wondering if I was getting hitched. So, technically, Sharon and I have something in common. Cool.
One thing I would love to have in common with Sharon is her radiant gorgeousness. She just turned 60 and looks amazing. She shared her beauty regimen and some of her favorite products in a recent interview with The New York Times. She admits her morning ritual is pretty simple, stating, I don't do much in the morning. I wash my face with water and brush my teeth. She is, however, a big believer in moisturizer. Every woman should be. Sharon favors tinted moisturizer over foundation and some of her makeup go-tos include Nars and Kevyn Aucoin.
One surprising revelation in the interview is that Sharon cuts her own hair. She recalled a French hairdresser told her to "pull all your hair up and then just cut off the ends and you'll have all the layers you want." Nifty, huh? As a gal on a budget, I just may give this technique a go.
As for her diet, she refrains from processed food, caffeine, soda and alcohol (a/k/a Corey's four food groups) and has celiac disease, so she also avoids gluten. She doesn't follow a strict workout regime, alternating between pilates, circuit training and dancing "my brains out." But, when it comes down to it, Sharon says, "for me, it's more about real inner beauty. It's important to have a philosophy or way of life or faith that keeps you balanced. For me, that has been Buddhism. It's something that brings you back to center, and is really the key to serenity and beauty — an internal sense of form and elegance."
Preach, Sharon.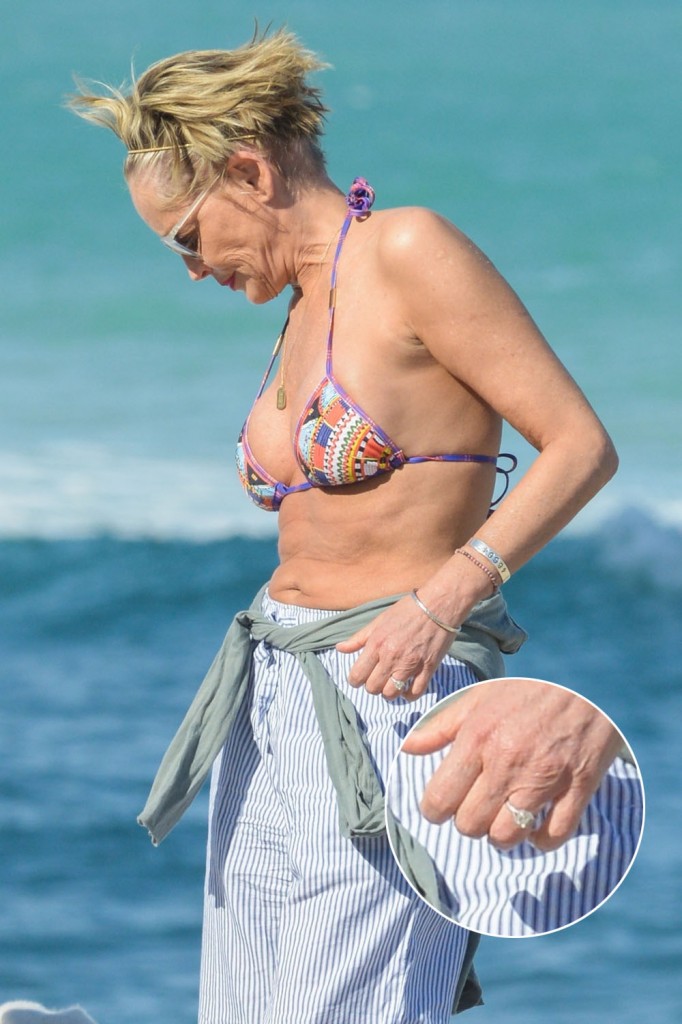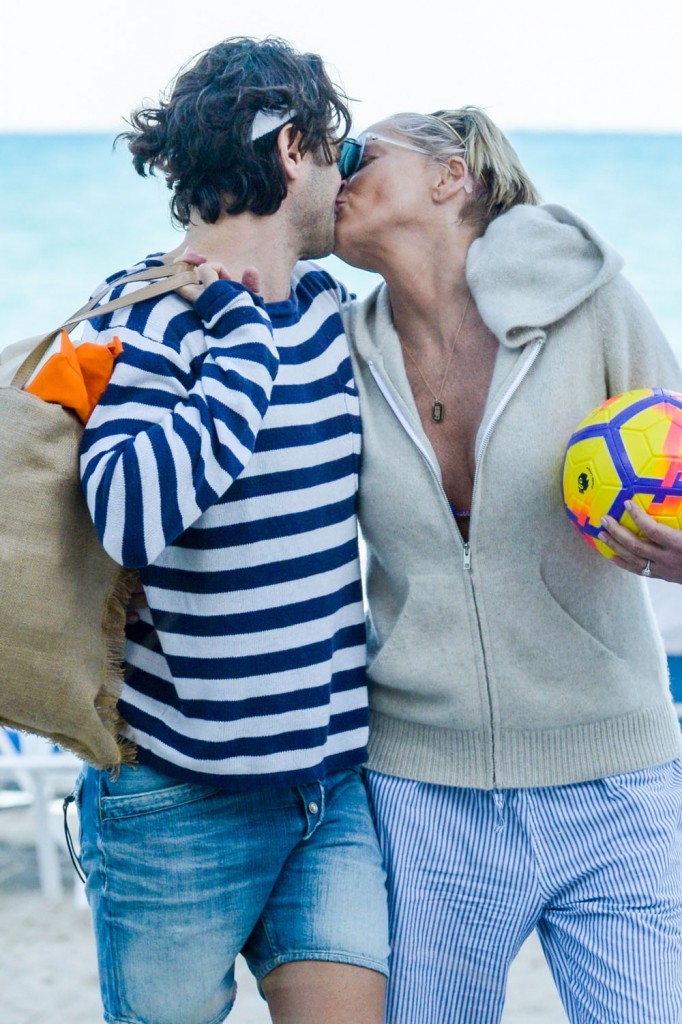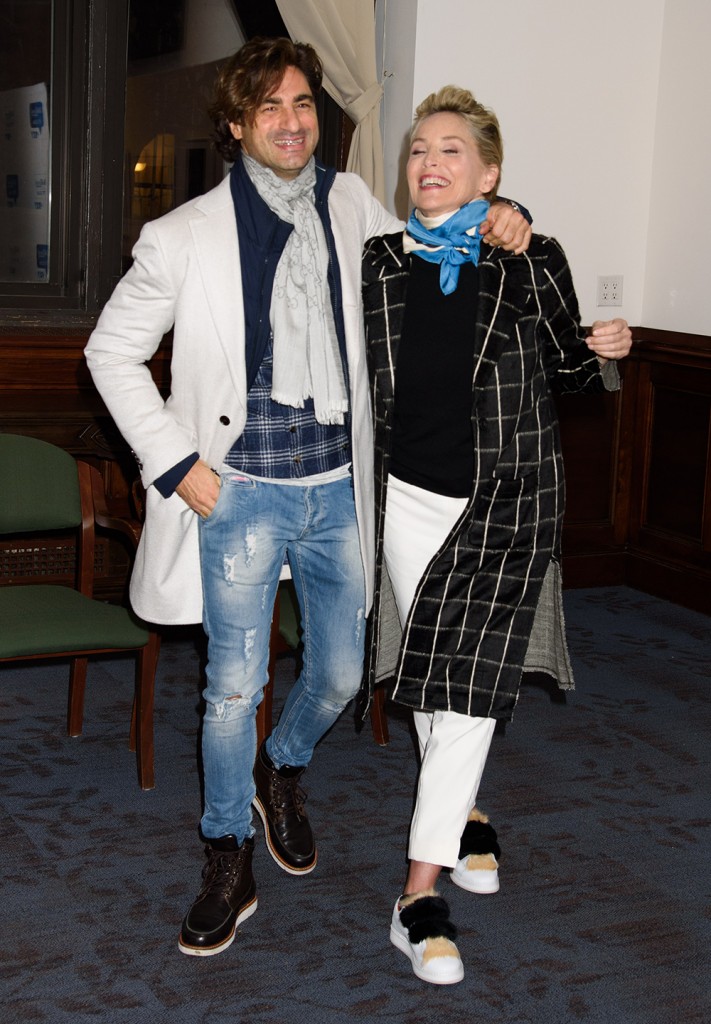 Photos: Backgrid, WENN.com