Spring is here, if you're not in the northeast, and it's time to don those bright colors. If you can't afford to add any springtime fashions to your wardrobe, you can add a pop of color to celebrate the season like Heidi Klum did – with a swipe of blue mascara.
The 44-year-old model showcased her blue lashes at the America's Got Talent auditions on Sunday in Pasadena, California, pulling her long locks back off her face to highlight her eyes. Heidi also wore a shimmery silver dress, which you can see in a video she posted to Instagram. In it, she and fellow AGT judge Mel B. performed an impromptu lip-sync to "Girls Just Wanna Have Fun" during a break in filming.
Heidi's makeup artist, Linda Hay, took us behind the scenes for a sped-up view at how Heidi's look was achieved. She applied layers of eyeliner in black, blue and green before applying eyelash primer and then several coats of electric blue mascara to Heidi's lashes. The resulting effect made her lovely hazel eyes stand out. I kind of wish she'd share her skincare tips, because Heidi's skin is flawless.
Blue mascara is nothing new. Maybelline's beloved Great Lash mascara line introduced a royal blue shade beginning back in 1971. After it was discontinued, many fans of the color were paying up to $35 a tube for it on eBay. The shade was relaunched last year and is currently only available through Walmart. Makeup artist Wendy Rowe, whose celebrity clients include Sienna Miller and Victoria Beckham told W Magazine that "In the '80s, that blue eyeliner and mascara look was super popular—something that Princess Diana always wore at the time."
I think it looks fierce. And, at least this is a trend that we can all try, with mascaras available at pretty much every price point from my beloved NYX to Chanel.
I love blue mascara, so I'm 100%, completely on board. I have blond hair and blue eyes, so anything that has even the slimmest chance of making me look anything like Heidi Klum I will definitely try.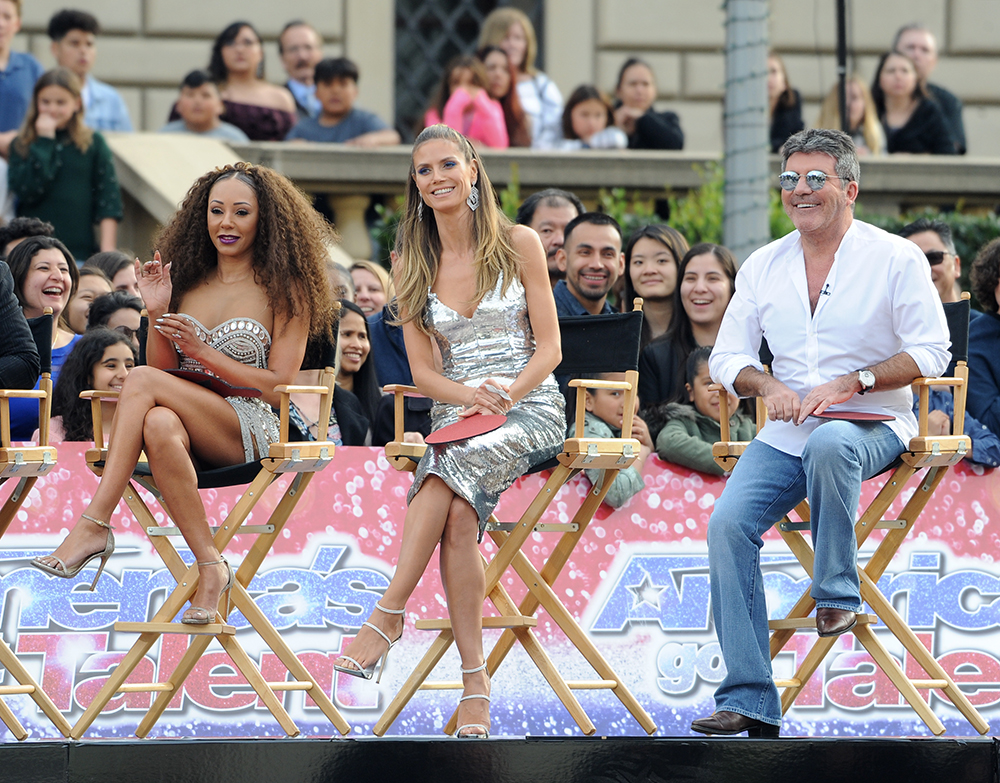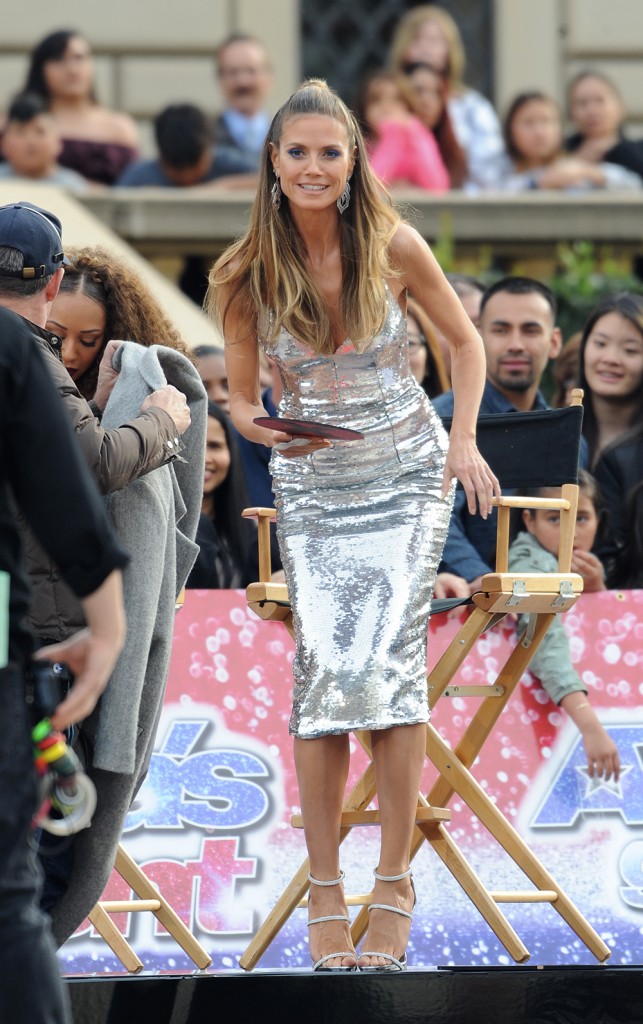 Photos: WENN.com, Getty Images, Instagram