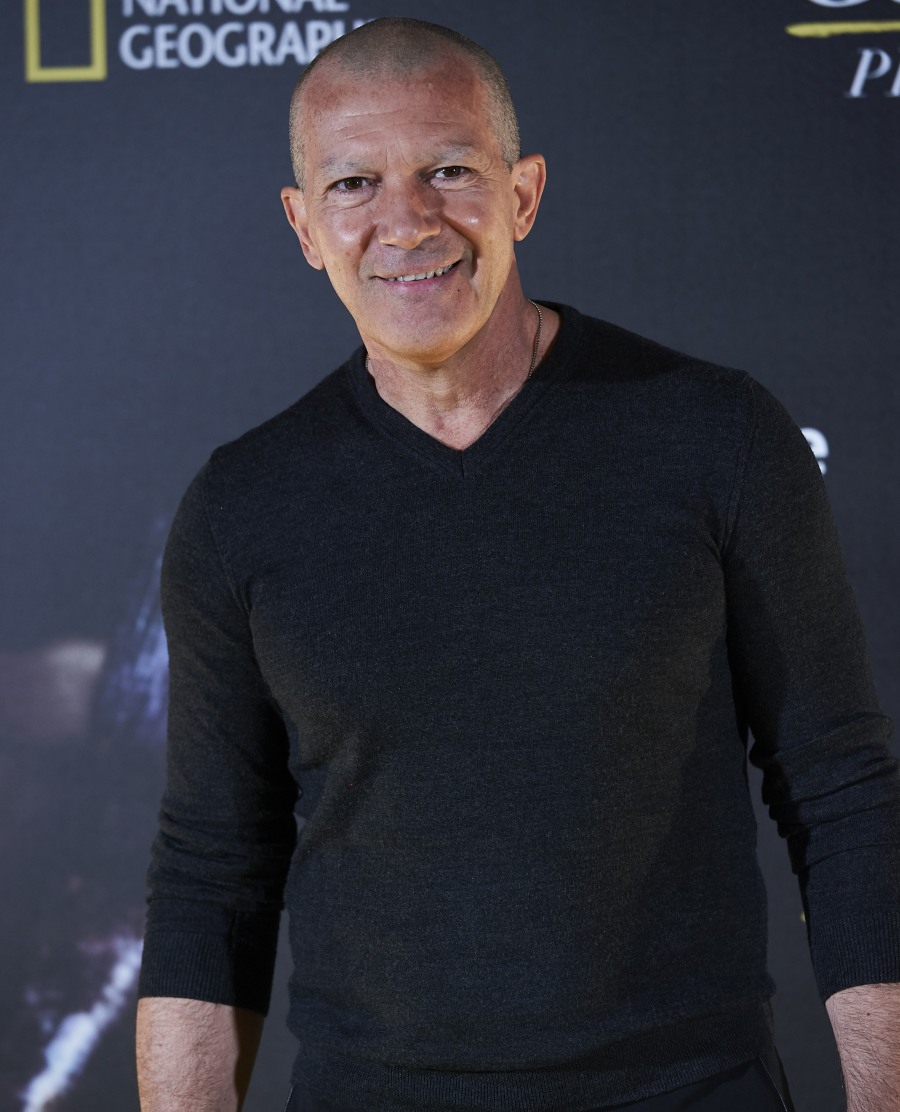 Back in the day, I was so hot for Antonio Banderas. Desperado-era Banderas is really my jam – by the time The Mask of Zorro came around and everyone was bandwagoning their crushes on him, I was like "eh, over it!" But Desperado/Mambo Kings era? LOVE IT. And as such, I've always had such a deep affection for Antonio. He seems like a really nice, lovely man. But would I still hit it? Eh.
These are photos of Antonio from the Madrid photocall for National Geographic's Genius: Picasso anthology series. NatGeo did Einstein, and now the new season is about Picasso, with Banderas playing Picasso. At this photocall, Antonio debuted his newly shaved dome. Are you feeling this? I am not. CB and I are always debating men and hair. CB enjoys a bald/shaved dome with men whereas I'm in the "no thanks" column most of the time. What can I say, I like my men furry. Antonio is 57 years old now and this lack of hair makes him look his age. Which is refreshing in one sense and depressing in another sense, considering how beautiful he was circa Desperado. And is it just me or does he look like he's morphing into someone else entirely? Like… a little bit of Anthony Hopkins, a little bit of Bruce Willis.
The lack of eyebrows is really not helping either.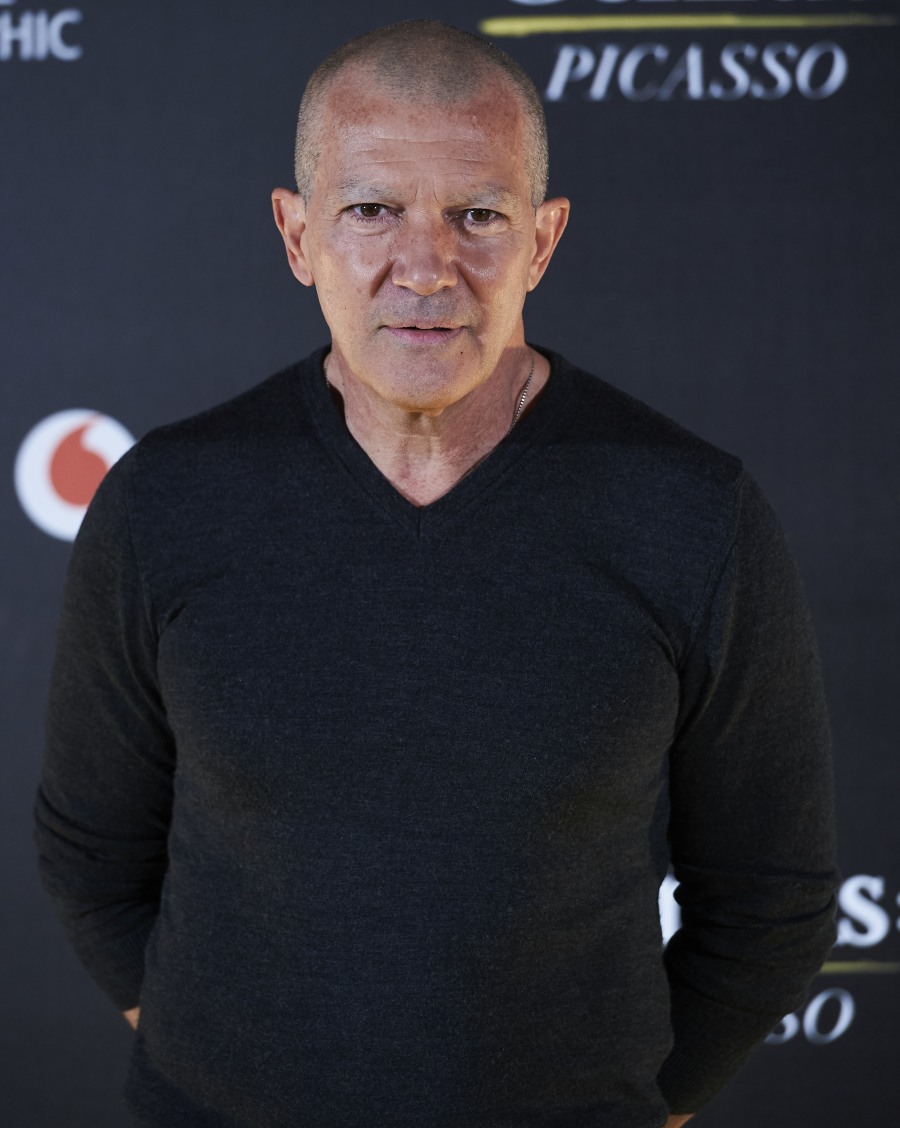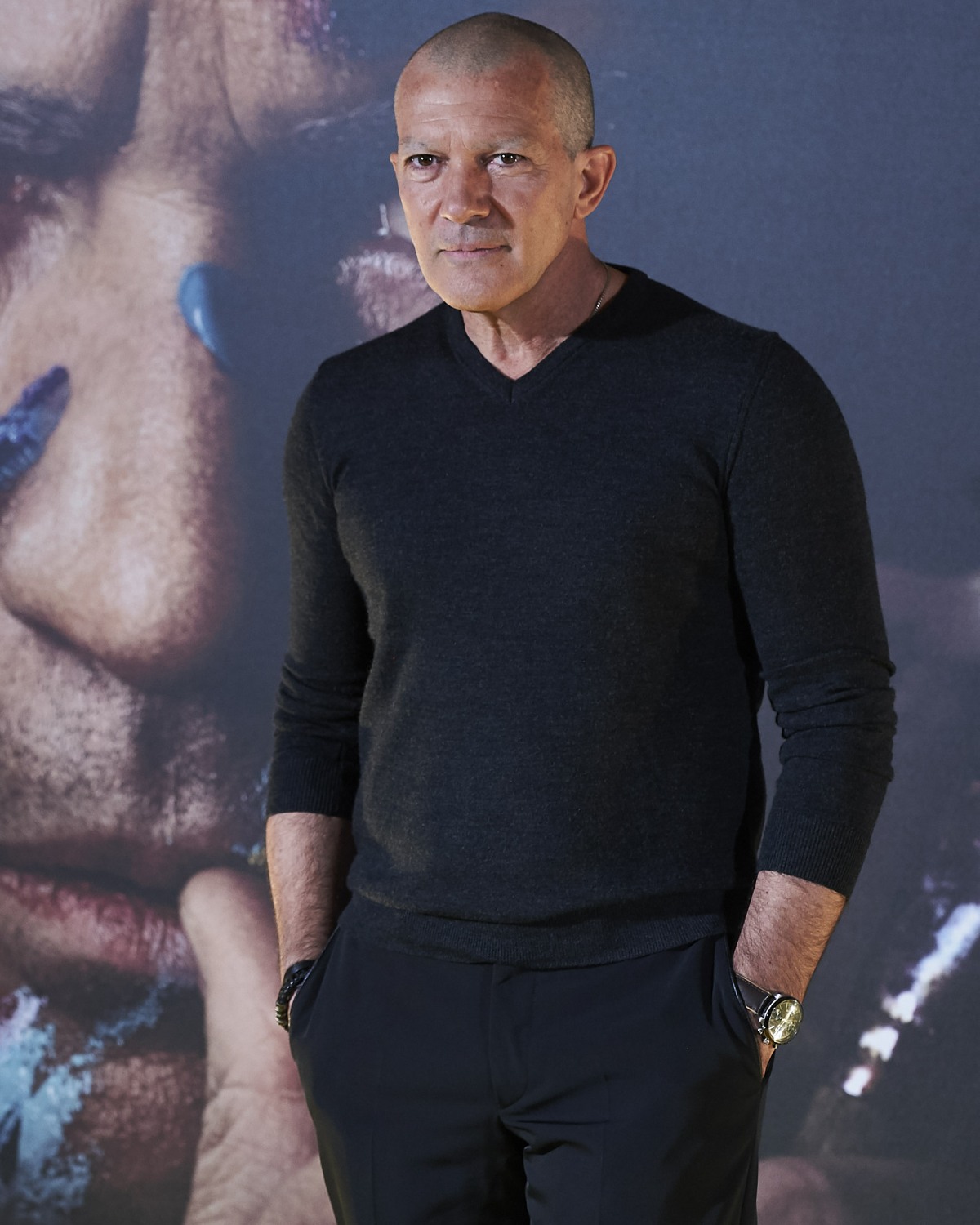 Photos courtesy of WENN.