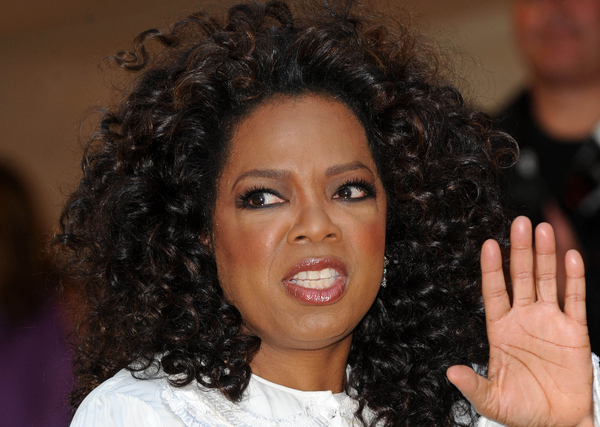 Oprah is still queen of everything she touches – despite a few dings to her crown. The first ding was losing the number one spot on Forbes's Most Powerful Celebrity list – Oprah came in second to Angelina Jolie. Soon after, Newsweek called Oprah out for what they deemed "crazy talk", otherwise known as the shoddy medical advice Oprah promotes on her show. Newsweek used a horrible photo of Oprah too – surely, a sign of the coming apocalypse. After those two incidents, it makes sense that Oprah would want to take a little time and regroup, re-evaluate, perhaps question if her queendom is suffering.
But no queen shall go it alone! Oprah decided to treat her staff and their families (some-odd 1700 people) to an epic vacation – 3 days in Barcelona, then a 10-day cruise to Italy, Turkey, Greece and Malta. Some estimates put the cost of the whole action-packed vacation with the boss at something around a million dollars. Oprah can afford it – she is a billionaire, after all. This isn't even the first time Oprah has treated her staff and their families to an all-expenses-paid vacation. Four years ago she treated them all to a Hawaiian trip. That must make it worth it – I'd imagine Oprah is a tough (but probably fair) boss, a taskmaster, and a perfectionist. But if you get an all-expenses-paid trip every couple of years, it's a sweet deal.
On a less-than-queenly note, the National Enquirer is reporting a funny story about Oprah that I don't buy in the least. I guess I'm reporting on it because I find it funny, and because the Enquirer has broken several juicy stories the past few months, so there's a possibility it could be true. It's based on a true story – that Oprah has kept diaries for many years. Oprah has admitted her diary-keeping on her show and in interviews. The Enquirer is claiming that the diaries are missing, and that Oprah is terrified the contents will be leaked publicly. Oprah's scared that people will find out that she and best bud Gayle King are "more than just friends". Hm…
Oprah Winfrey's private diaries are missing – and The ENQUIRER has learned the most intimate secrets in them!

The talk-show queen has confided the shocking contents of her secret journals to close pals, including the admission that she and her best pal Gayle King are more than just friends who often share the same bed!

Oprah is terrified those disclosures could be "misinterpreted" if the diaries become public, sources say, and she's worried that longtime love Stedman Graham will leave if he discovers her true thoughts.

The powerful media mogul also says she's recently written in her diaries that her eating binges are getting worse, insiders say, and called her former protege Dr. Phil McGraw a snake who can't be trusted!

Oprah has been writing regular entries in her diaries since she worked at a Baltimore TV station with Gayle during the late 1970s, another insider divulged.

"Oprah is frantic to get these diaries back!" a close source told The ENQUIRER. "She's admitted she's written some things over the years that are very explosive!"
[From The National Enquirer]
I'll buy that Oprah writes about food in her diaries. And I'll buy that she thinks Dr. Phil is a "snake". But the Gayle-lesbian thing has been out there so long, enough already. I really do think that if Gayle and Oprah were really lovers, Oprah would tell us. Maybe that's naïve of me, but I do think Oprah would do full disclosure on that topic. And if she didn't, Gayle would. Gayle already has the soul of a starf-cker, she wouldn't be able to keep quiet if she and Oprah really were getting it on.
Oprah is shown on 6/25/08. Credit: PRPhotos.com