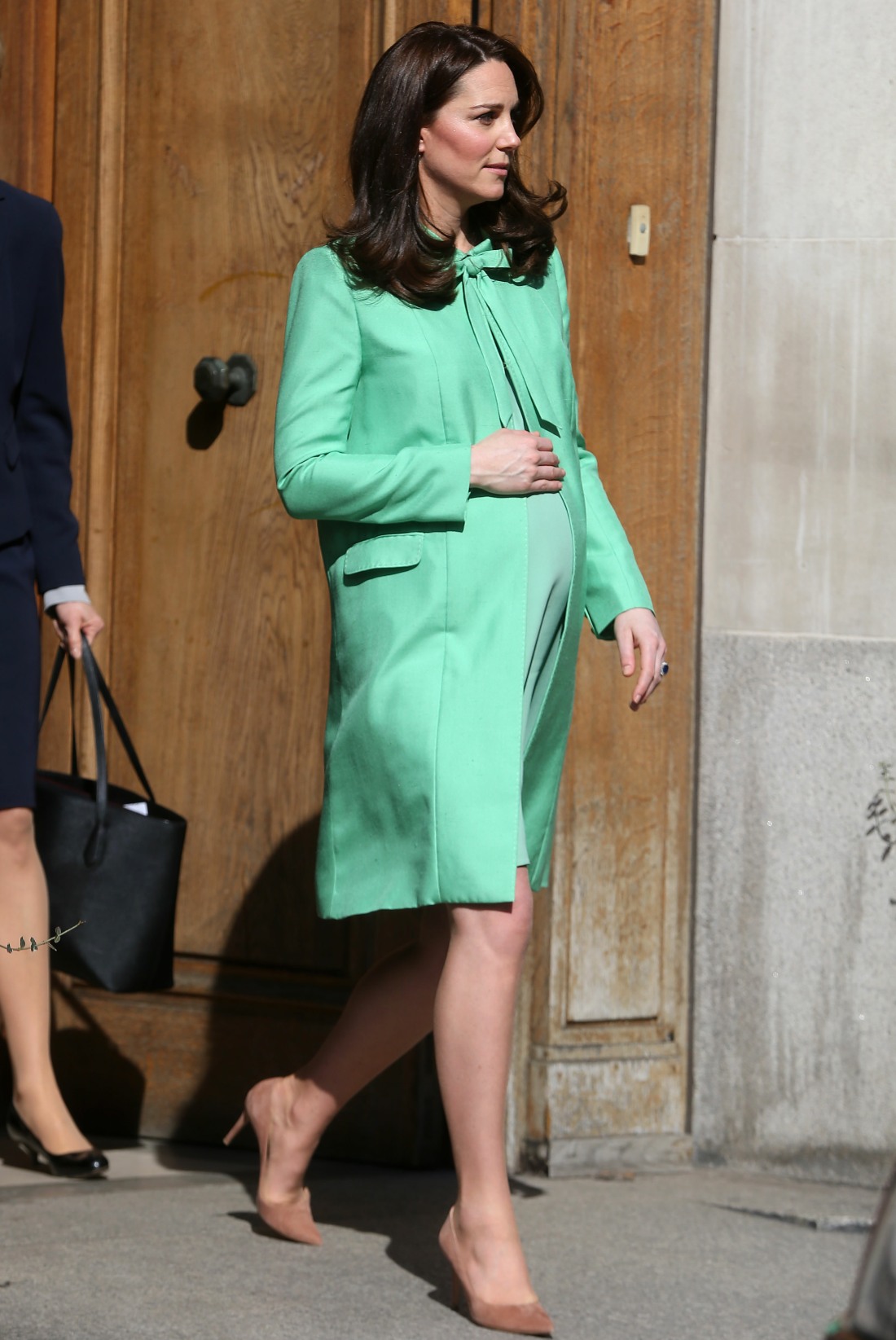 Several years ago, I was watching an interview with some education expert (whose name I forget), and she was lamenting the fact that Home Economics classes went out of fashion for teenagers. At some point, Home Ec became an optional course and something that only female students would take, and many thought that public schools shouldn't waste the money on such an un-feminist concept of preparing just girls to run a household, or cook basic meals or keep a budget. The education expert made the point that Home Ec classes are needed now more than ever, perhaps with a rebrand, and that they should be mandatory for all students, male and female. They should deal with everything about how to get through daily life: how to do laundry, how to cook, how to make and keep a budget, how to care for a child, etc. Just everyday life skills. I would be all for it, honestly.
I was thinking about that interview as I watched the Duchess of Cambridge's speech at the symposium she organized for early-childhood mental health and more. I'm not even going to nitpick her speechmaking ability – ever since Meghan Markle came on the scene, it's like Kate can't go anywhere without making a speech now. She's been on a speaking binge, which should finally put to rest the asinine theory that Kate is a delicate wallflower incapable of using her voice all these years: she's been perfectly capable this whole time, she just didn't want to make speeches, so she didn't. Here's her speech:
Does the bow drive me crazy? Yes. Do I think Catherine Quinn and a team of speechwriters wrote this speech for Kate and she merely delivered it? Yes. But still, let's talk about what she's actually saying:
Teenagers should be taught parenting and relationship skills to prepare them to be "child-ready" in good time, the Duchess of Cambridge has said. The Duchess, who is expecting her third child next month, said it was important to prepare future mothers and fathers for parenthood, to enable them to cope with the "mental and emotional needs" of their children. In a speech on the benefits of early intervention in supporting children's mental health, she said early intervention would help to break "the inter-generational cycle of disadvantage".

"I really do feel so passionately about the importance of early intervention, and that by working on new approaches together, we can make a real difference for generations to come… We need mental health support in primary schools before the biological changes and academic pressures of adolescence kick in. We also need a focus on parenting and family support, so that parents feel able to get their children 'school ready', and are confident that they themselves can cope with the mental and emotional needs of their own children. We need to highlight how important it is to support mothers too, potentially even before they give birth. They need to be aware how vulnerable they might be and, critically, know where they can find help for themselves, as well as for their babies and toddlers. And potentially we could start to look even earlier, by teaching parenting and relationship skills to teenagers, to get the next generation of parents child-ready, well before they have to put these skills into practice."
Should teenagers be taught how to be parents? I'm of two minds on this one – on one side, education is great. More education across the board. Throw everything at kids and teenagers because they're sponges and they'll hopefully absorb a lot of what you throw at them. On the other hand, Kate is sending a very "babies-raising-babies" conundrum. If you teach teenagers how to raise children, will teenagers then believe that they're ready to raise children? Now, if it was all part of a larger Home-Ec curriculum, then I'm here for it. Teach teenagers how to cook, how to make a budget, how to do laundry, how to change a diaper. Then teach them what pregnancy does to their bodies. Also: teach boys about emotions, talking things out instead of using violence, teach them about toxic masculinity and more. Teach all of them about consent. Basically, Kate's on the right track but I would appreciate it if she was more specific about what kinds of lessons should be given to which targeted ages.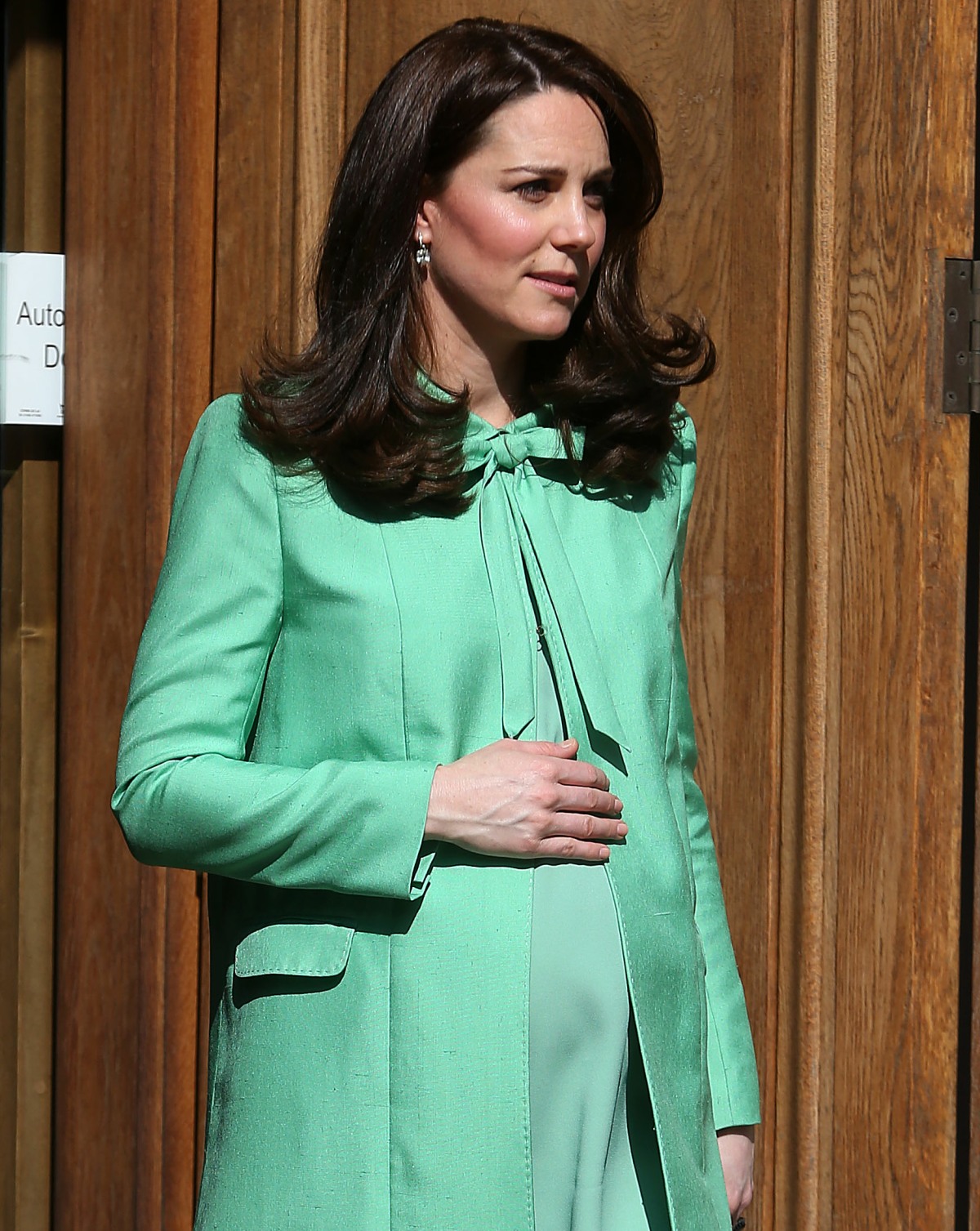 Photos courtesy of WENN.