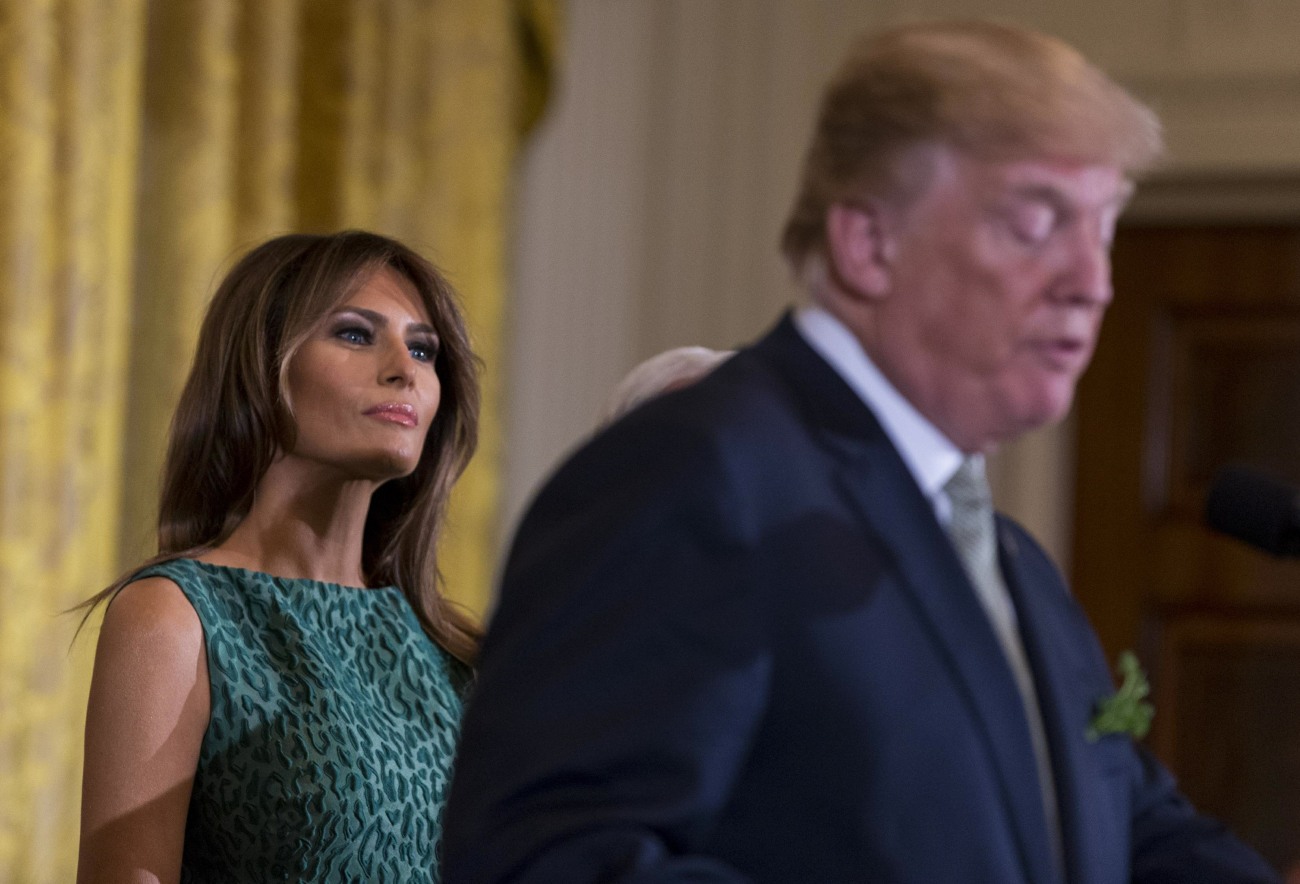 Melania is complicit and unsympathetic. So does it follow that we should revel in her misery? Because chica is flat-out miserable. I'll admit it – it's one of the few things that does give me joy, knowing that Donald Trump has the anti-Midas Touch, and that everyone he comes in contact with gets poorer and hates their life even harder. Melania is the perfect example of that: with each day, her life becomes a deeper hellscape with no escape. I'm typing this with a smile on my face. So check out People Magazine's exclusive on how Melania is so "furious" about how her life in the White House sucks so hard.
She always worried that the Trumps would be like the Kardashians: "What's happening is exactly what she didn't want to happen. They've literally become like the Kardashians: scandals, divorces, headlines."

How she feels after the chaotic & messy two years: Amid all the chaos, Melania is yearning for the peace and simplicity of her pre-White House life. In September 2015, in her first major interview since her husband launched his bid for the presidency, Melania told PEOPLE that she filled her free time by playing tennis, doing Pilates and reading magazines, in addition to caring for her son Barron, now 11. A hands-on mother, Melania said she enjoyed helping her son with his homework and taking him to after-school activities.

She really misses her old life: Another source confirms that Melania loved her life before her husband ran for president. "She was able to do whatever she wanted and have her family with her much of the time," the source says. In those days, she enjoyed spending time at her husband's Mar-a-Lago estate in Palm Beach, Florida, during the week, while Trump remained in New York City. She would "shop, use the spa and have her family dine outside with her…No one was paying attention to her two years ago," the first source says. "They went about their day. Now it's a 24/7 tornado. She hates it."

She's an introvert: The source notes that the first lady is intensely introverted and a creature of habit who "just wants to do her own thing." As PEOPLE previously reported, the couple keeps separate bedrooms at their Bedminster, New Jersey, home because Melania "wants her own privacy," according to a source close to the Trump family. Author Michael Wolff of the bestselling Fire and Fury: Inside the Trump White House also said the Trumps have separate bedrooms at the White House.

She wanted a quiet life: "She's someone that likes routine. Early to bed, early to rise, take care of herself, etc. And he's 24/7 on TV and electronics and thinking and scheming," the first source says. "There's not a lot of peaceful downtime. They are as a couple exactly how you think they would be: complete opposites. So this lifestyle doesn't work for her."

She hates First Lady work, like roundtable discussions & making speeches: "She doesn't have a lot to say. She's not a conversationalist overall. With her friends, yes … But at a state dinner or with other leaders, she's not one to step up and lead conversation," the source says. "She's so soft-spoken. And so she's just looking around at everything that's going on and throwing her hands up…She has the same opinion about everything that the public does. What is going on! Why is this happening!"
I mean, the quiet life Melania wants is my life – I enjoy a quiet house, I enjoy doing my own thing and being beholden to no one, and I'm pretty introverted in general. This is not a case of "well Melania knew what she was getting into with this life." At NO point did Melania ever think that she would end up First Lady. She thought she was going to be a pampered trophy wife to a businessman/reality star. Life comes at you fast, Mel. Now, all that being said… her misery does make me laugh. Does that make me a bad person? Everything is awful and corrupt and treasonous and criminal. This is my version of something light and fun: Melania Trump is miserable and she hates everything about being FLOTUS.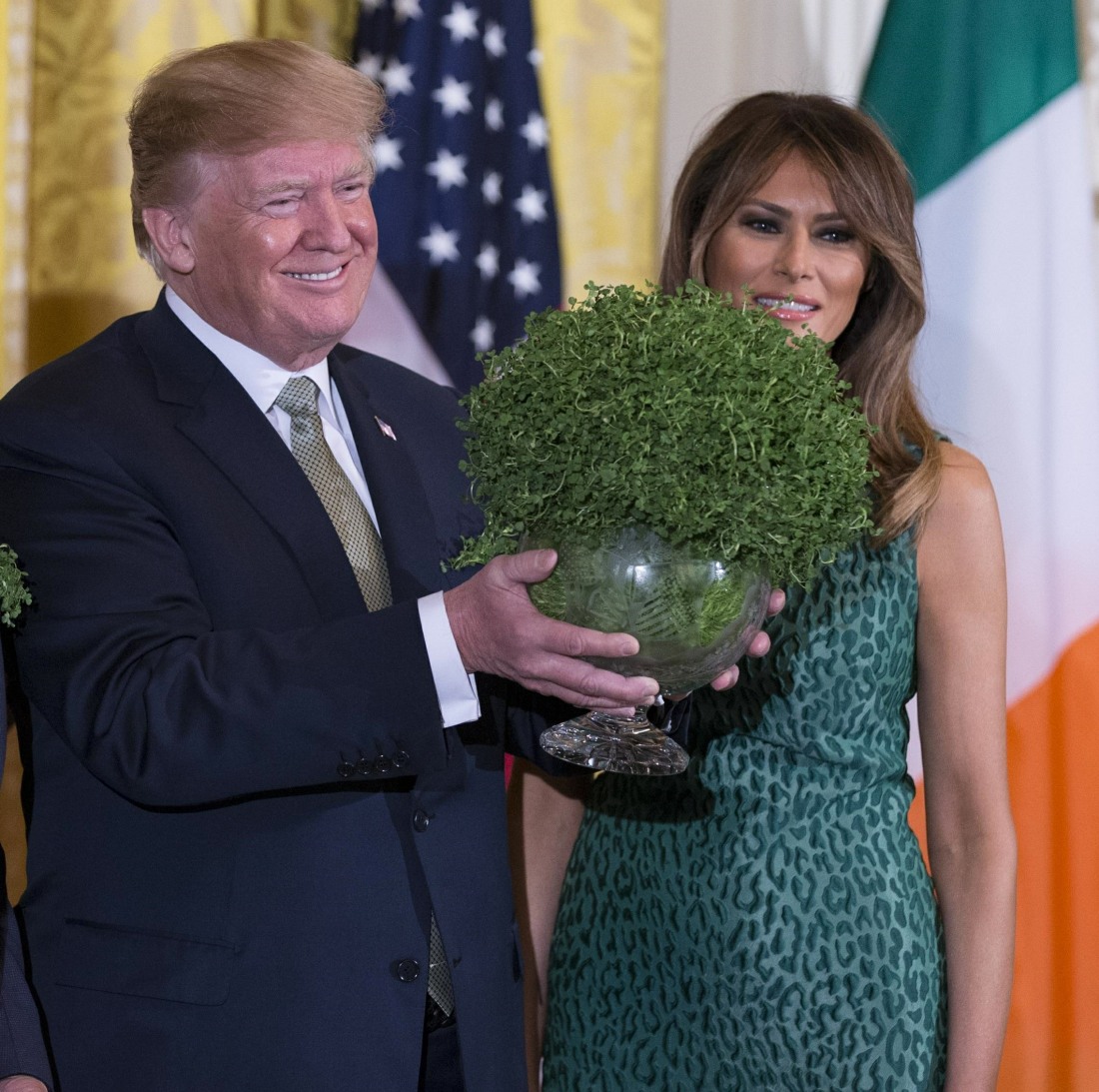 Photos courtesy of Backgrid.