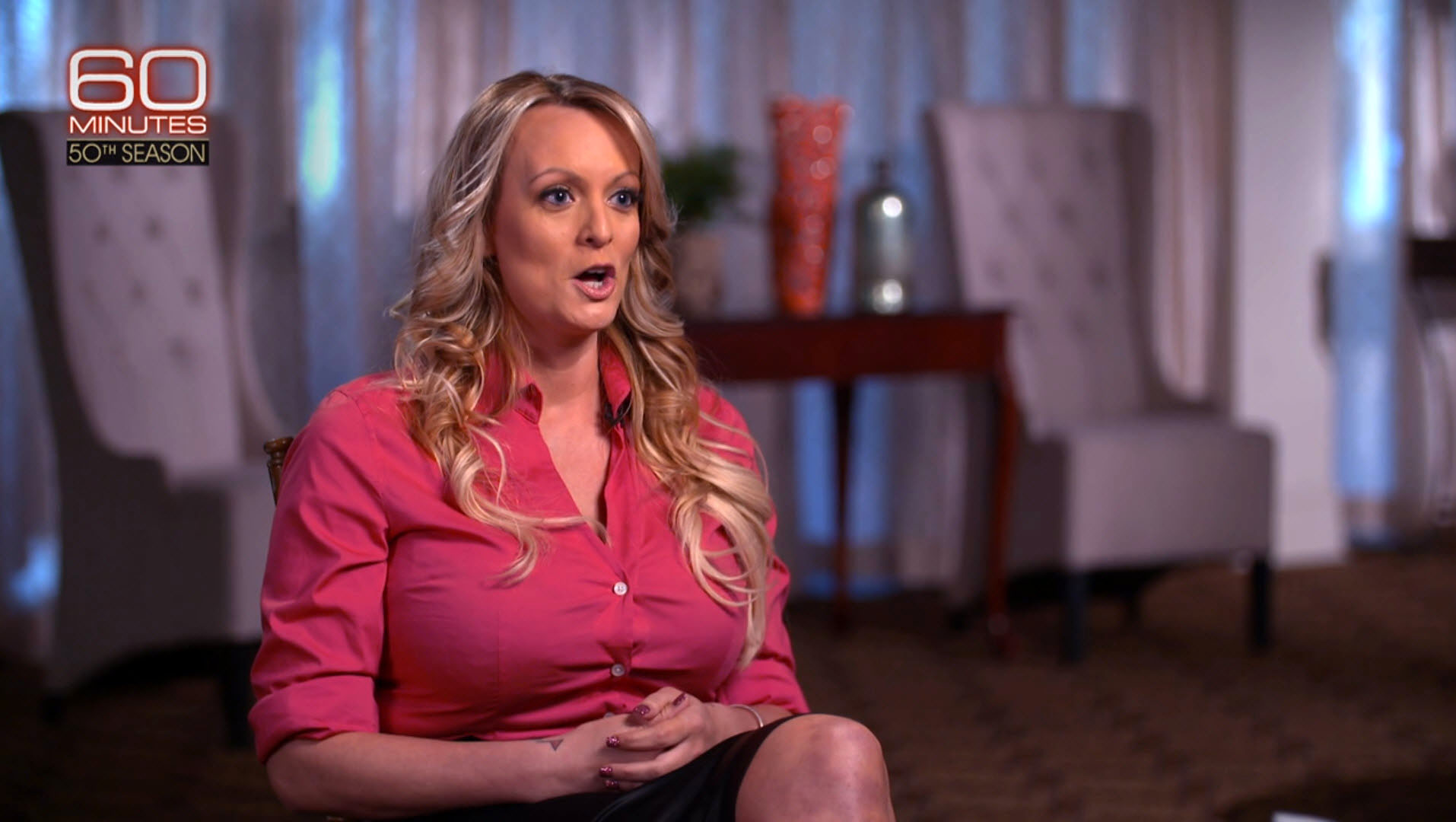 I was surprised by how little new information there was in Stormy Daniels' 60 Minutes interview. We already heard much of the story from tabloids and from serious outlets like the Wall Street Journal and New York Times. I've only been halfway paying attention to the Stormy story and I was surprised by how much I already knew. Stormy had sex with Donald Trump – I'm not saying "allegedly" about any of this because I believe her – after a charity golf tournament at one of the Trump-owned properties in 2006. The sex was transactional, because she says of course she was not attracted to him in the least, and she was just doing it because he said he could get her on Celebrity Apprentice. He also compared her to Ivanka because that is the highest compliment he gives to women he's trying to bang.
"He was like, 'wow, you are special. You remind me of my daughter.'" –Stormy Daniels says of her conversation with Mr. Trump the night they met. pic.twitter.com/Mj52gSoDbH

— 60 Minutes (@60Minutes) March 25, 2018
They met months later at his request in LA. He made her sit and watch a Shark Week special for several hours and then he tried to put the moves on her again. She asked him about Celebrity Apprentice and he still didn't have an answer so she says she left. At no point did he tell her that she shouldn't tell anyone about their relationship or anything like that. She later tried to sell her story to In Touch Weekly, but when ITW contacted Trump's lawyer for a comment, Michael Cohen threatened In Touch with a massive lawsuit. Then this happened to Stormy:
Not long after the magazine story was killed, Stormy Daniels says she was threatened by a man who approached her in Las Vegas. "A guy walked up on me and said to me, 'leave Trump alone. Forget the story.'" pic.twitter.com/JMskKQiYCi

— 60 Minutes (@60Minutes) March 25, 2018
Throughout the election, Stormy got lots of offers to tell her story and then Trump's lawyer contacted her and offered her a lump sum payment – hush money – with a NDA. She took it because she didn't want the drama.
When Donald Trump won the Republican nomination, Daniels says she started getting calls again with offers to tell her story. And she got one offer not to tell her story. Mr. Trump's attorney Michael Cohen agreed to pay $130K in exchange for signing a non-disclosure agreement. pic.twitter.com/HB98pik8bj

— 60 Minutes (@60Minutes) March 25, 2018
Then all hell broke loose, the Wall Street Journal did those reports on where the money came from and whether the NDA was really binding, and now Stormy's lawyer is suing Trump. Here's Stormy's lawyer – who I would, btw – talking about how Trump and his lawyer are thugs.
Attorney Michael Avenatti disputes the notion that Michael Cohen was working in a purely personal capacity when he arranged the hush money for Stormy Daniels. pic.twitter.com/91T0ofMnjt

— 60 Minutes (@60Minutes) March 25, 2018
You can read the full transcript of the 60 Minutes interview here. At the very beginning of the interview, she does confirm that she spanked him with the Time Magazine on which he appeared, but she says it was done in a joking manner, like it was the ice-breaker and he treated her differently after that. Also: Melania and Donald Trump watched Stormy's interview separately. He flew back to Washington yesterday and Melania stayed behind at Mar-a-Lago, where she'll be all week with Barron because of Barron's Spring Break.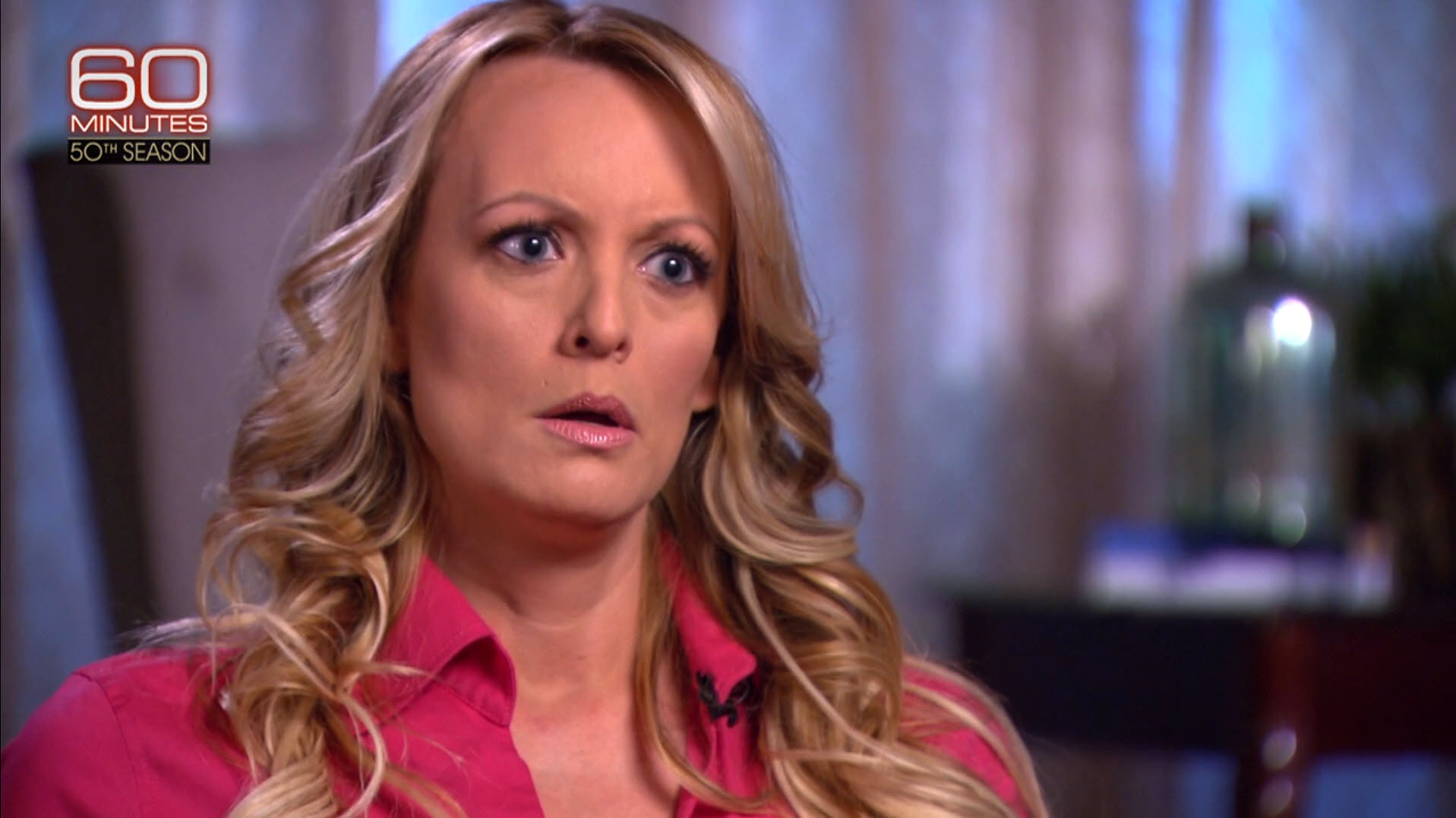 Photos courtesy of WENN and 60 Minutes.