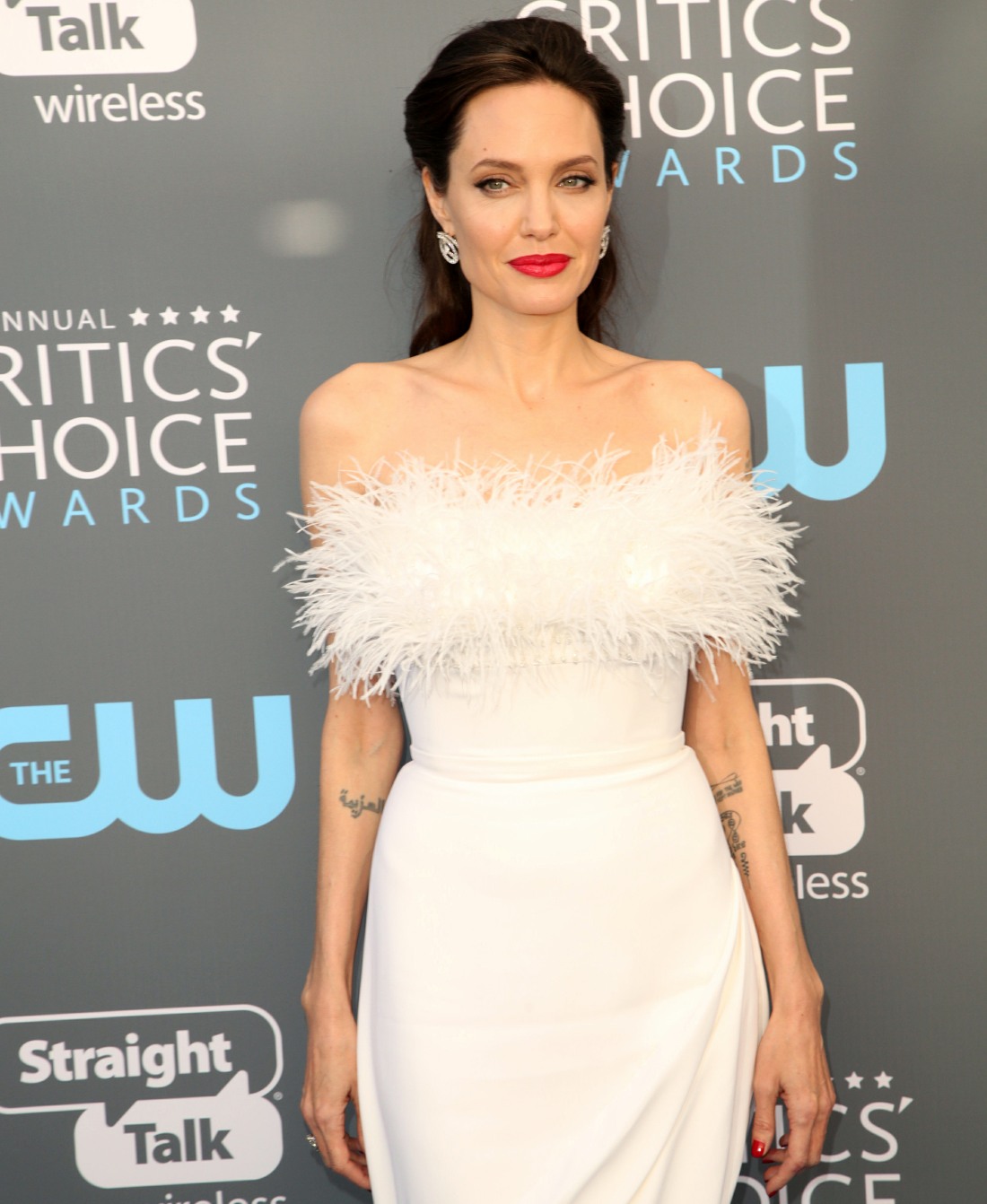 Tabloids like In Touch Weekly, Star and Life & Style have been trying to make "Angelina's New Man!" happen for months. The rumors are always pretty shady, the mystery man is never named, and Brad Pitt is usually "relieved" that Angelina is moving on. While I have fun with those stories, let's be clear: they are bullsh-t. Now, I will believe Entertainment Tonight's reporting though. ET is one of the outlets with solid sources and good relationships with publicists. And now ET is saying that Angelina has been dating, and they even loosely ID the guy: he's a real estate agent! Presumably in LA?
Looks like Angelina Jolie is slowly moving on. A source tells ET that although "it's not serious," the 42-year-old actress is "seeing" someone, marking her first potential relationship since calling it quits from her estranged husband, Brad Pitt, in September 2016 after two years of marriage.

"Brad and Angie are both very secretive about their dating life. Angie has told some friends she isn't ready to date, but she has been seeing a handsome, older-looking man who is a real estate agent," the source claims. "He isn't a celebrity or high profile in any way. Angie was in a very bad place after [her] split [from Brad]. Just having another adult to spend time with has been helpful."

The source says that Pitt has also moved on, and any possibility of him getting back together with Jolie is highly unlikely.

"People talk about them reuniting, but it will never happen," the source tells us. "Things between Brad and Angie really ended poorly, and while they've attempted therapy with the [six] children [they share], they can barely be in the same room together."

ET has reached out to Jolie's rep for comment.

Despite the highly publicized breakup, Jolie appears to be enjoying her day-to-day life. In addition to her job as an actress, filmmaker and humanitarian, the brunette beauty has been spending a lot of quality time with Shiloh, Maddox, Vivienne, Zahara, Pax and Knox, the six kids she shares with Pitt. While Jolie has seemingly started to become comfortable on her own, Pitt (who's notoriously private), has become a changed man, going out more and enjoying time with close friends, an additional source told ET on Monday.

"He has made changes in his life since the split," the source said. "When they first split, he spent a lot of time at home and was often very down about what was going on. He was a homebody for many months, but in the last month or two, he's been going out more. He enjoys going out to eat with close friends. He's very private about who he's seeing, but he does continue to casually date," the source added. "The women he sees are not in the public eye."
"A handsome, older-looking man who is a real estate agent…" I'm picturing someone who looks like Pierce Brosnan. While I love Pierce Brosnan, I can't really see that kind of man with Angelina. But it's funny how your tastes change over time, right? Angelina had the hipster "bad boy" Englishman (Jonny Lee Miller, who is a doll and really not a bad-boy), she had the much-older "bad boy" man (Billy Bob Thornton) and she had Mr. All-American, sun-kissed People's Sexiest Man Alive (Brad Pitt). Now what kind of guy does she really want? Just someone who can talk to her like an adult, someone who has their sh-t together, someone with his own career, someone NOT in the industry. I approve.
As for Brad and Angelina never ever getting back together… honestly, it's for the best. I believe that they can't even stand to be in the same room together as well. Even during her interviews last fall, Angelina still seemed like she was still so angry and disgusted with him.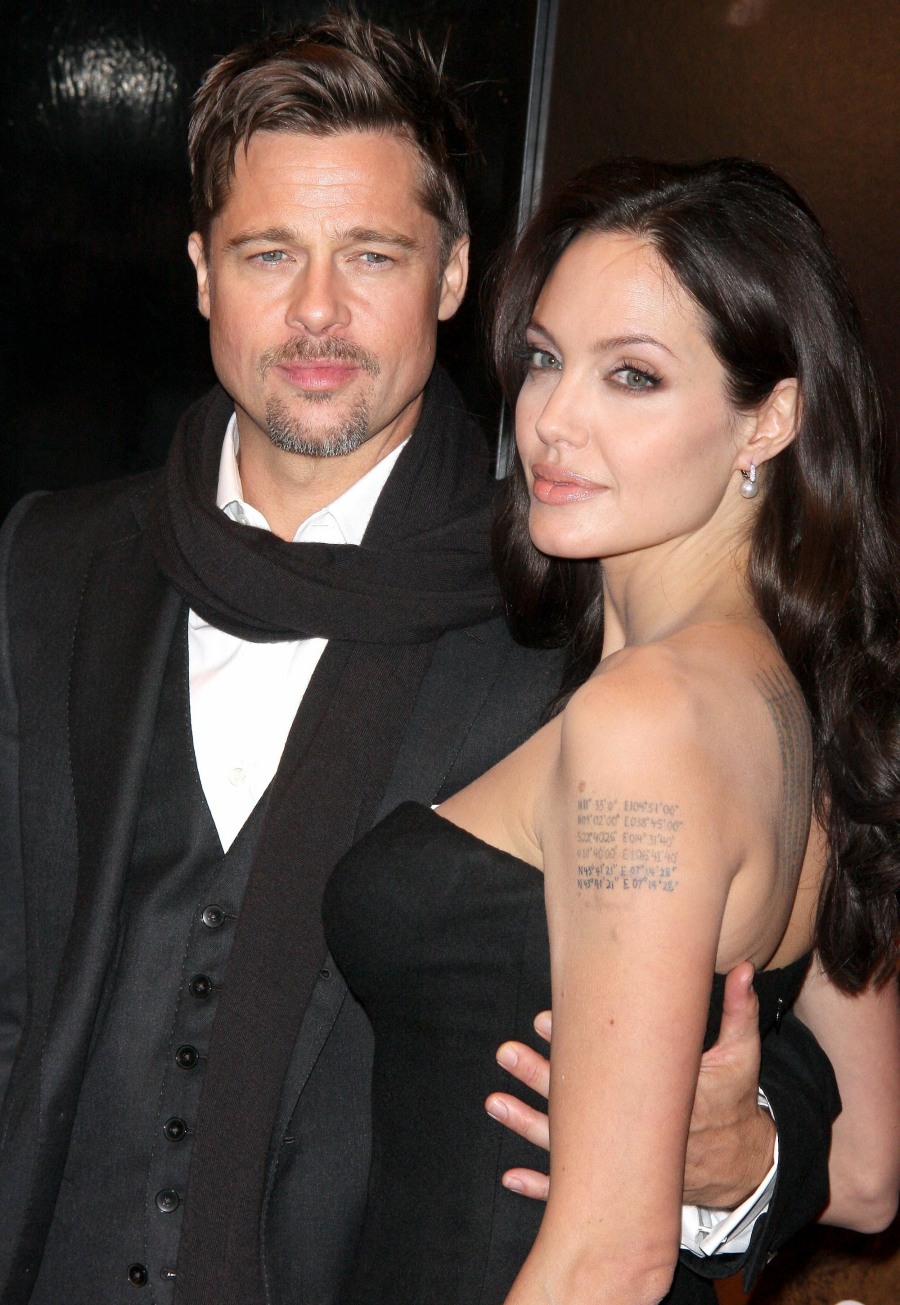 Photos courtesy of WENN.