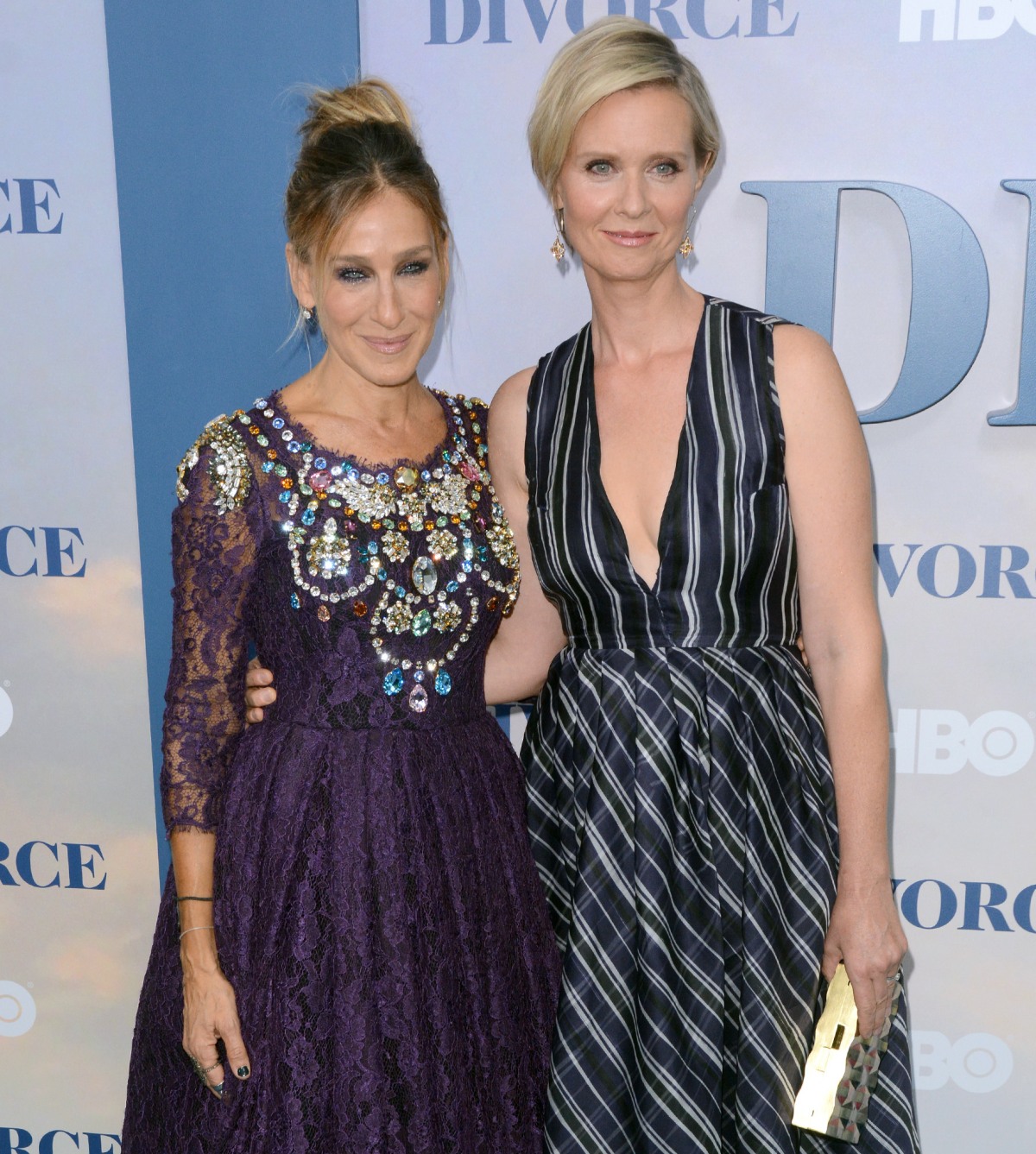 Cynthia Nixon is running for governor of New York. To be more specific, she's running in the primary to oust sitting governor Andrew Cuomo, a Democrat. If I lived in the state of New York, would I vote for Cynthia? Perhaps. I support female candidates, I think her campaign so far has been really effective and I've never really liked the Cuomos as a political dynasty. That being said, a lot of New York Democrats like and trust the Cuomos, and Andrew Cuomo has always had a lot of support from the celebrities living in NYC in particular. Well, Sarah Jessica Parker is one of those New York Democrats who supported Cuomo. And now she doesn't know who will get the coveted Carrie Bradshaw endorsement.
Sarah Jessica Parker may not support Cynthia Nixon's campaign for governor of New York, and her silence dooms any possibility of a third "Sex and the City" movie, sources say. While other castmates have endorsed Nixon's challenge of Gov. Andrew Cuomo for the Democratic nomination, Parker, who played Carrie Bradshaw on the HBO hit, has been mum.

Through her spokeswoman, Ina Treciokas, Parker said, "Cynthia has been my friend and colleague since we were little girls. I look forward to talking to her about her New York state gubernatorial bid."

Since Parker already had a falling out with Kim Cattrall (Samantha), a schism with Nixon (Miranda) could obliterate the show's premise that four career-driven Manhattan women can bond over Cosmos and support their BFFs through thick and thin.

"HBO is afraid the fallout will hurt viewership of the reruns and hurt the franchise," one insider told me. HBO had no comment. Until Nixon became a political candidate, Parker was still hoping there might be some way she could star in a second sequel to the "Sex and the City" movie.

"They could maybe do it without Cattrall, but they can't do without Nixon, too," said my source.
I think this is less about Sex and the City positioning and more about SJP's long-standing connections to existing Democratic politicians and the New York political machine. Nixon is largely an outsider in those political circles, whereas SJP is a major donor and fundraiser (she's even personally hosted the Obamas for a fundraiser in her home, for the love of God). Of course SJP wishes she could just continue to support Cuomo in relative silence. But everything that happened with Kim Cattrall just makes this even harder. Because yes, SJP will look like a total a–hole if she doesn't support Nixon.
Almost on cue, as soon as I wrote all of that, Sarah Jessica posted an endorsement on her Instagram:
Photos courtesy of WENN.