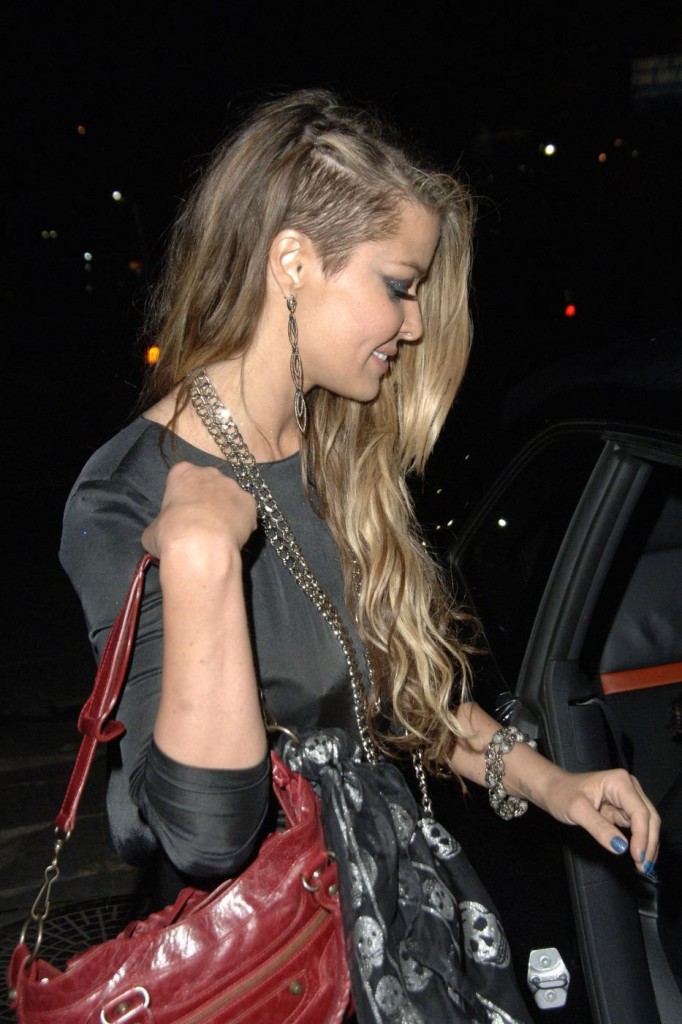 While celebrities do a lot of stupid things to themselves to get attention, I'll never understand deliberately making yourself less attractive – or even ugly, depending on your opinion – just for a few more paparazzi snaps. But that's exactly how desperate Carmen Electra is. The former model/dancer/whatever had nothing left to get attention (after all, she'd already married Dennis Rodman), so she did the only logical thing she could – shave part of her head.
Half-shaved heads are the new black.

Former Baywatch babe Carmen Electra — known for her lengthy locks — is the latest celebrity C-lister to pull a chapter from the "Book of Cassie" and adopt the half-shaved head look as her own.

Carmen debuted her new haircut –which features sides of her head buzzed cut — during a night out on the town earlier this month.
[From PopCrunch]
I gotta say, I'm not into Carmen's look. Cassie's head shaving incident was pathetic because it was so desperate, but she did look sorta hot in a way. I think it only works if you're otherwise perfect – and let's be honest, few people, even celebs, are. And even then, it's sort of a long shot. There are so many better ways to get some flash bulbs aimed at you. Go to the right restaurants, the cool clubs. Even if you get turned away, the damage is just to your ego and it's fleeting. Shaving your head? I think Britney Spears can tell you: it takes over a year to look even semi-normal.
Here's Carmen leaving the theater with her shaved head on June 7th. Images thanks to Pacific Coast News.