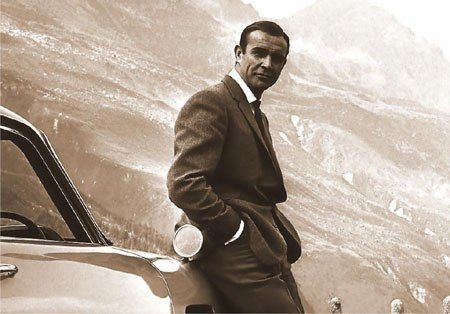 Sean Connery just had a benign kidney tumor removed. He is recovering nicely and has a sense of humor about his medical condition:
Sir Sean Connery has had surgery to remove a tumour from one of his kidneys.
The former 007 made a full recovery from the operation, which took place in a private hospital in New York after doctors discovered the lump a few weeks ago.
The Scottish star is now back at home in the Bahamas.
Connery, 75, said: "I was opened in five places, including a tube up my d**k."
He sounds like he's doing well and will make a full recovery.
New Bond Daniel Craig is attractive, but no one can compete with Sean Connery, the hottest Bond ever.