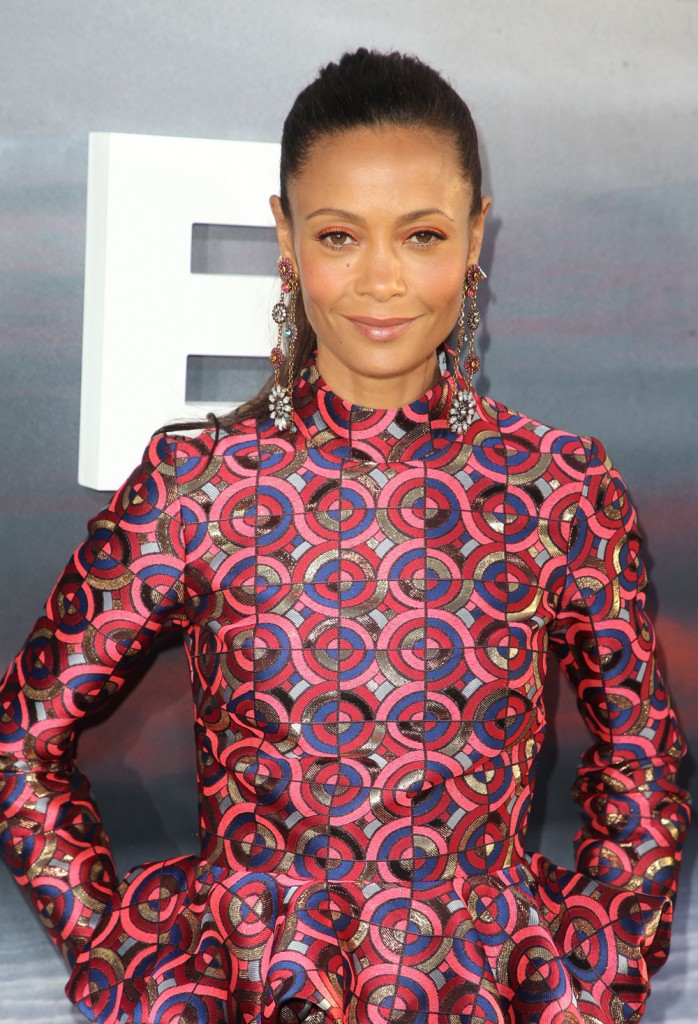 Mild spoilers for previously aired episodes of Westworld
Westworld season two premieres this Sunday and I can't wait! I don't remember all the complicated details of last season, I'm going to have to pay attention to the recap, but Thandie Newton's character's kickass revolt is something I can't forget. Maeve is my favorite and Thandie plays her expertly. We're here to talk about the fashion at the Westworld premiere, and given my affection for this show I've already decided I love everything no matter what.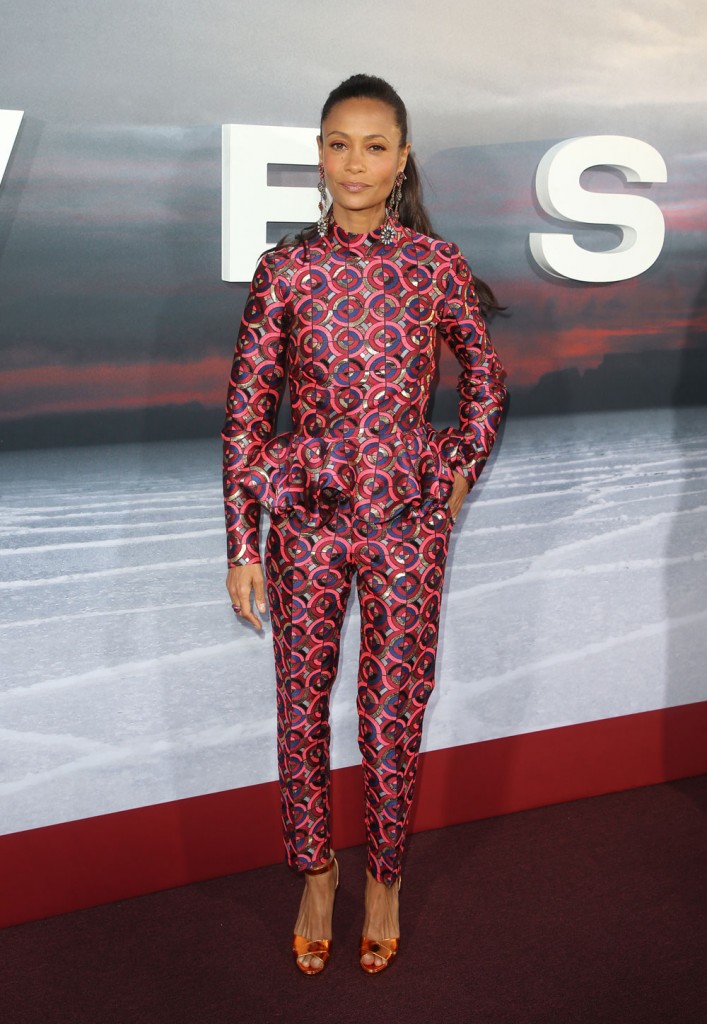 Thandie was in this humorous Osman pantsuit with a mod circular pattern and ruffled peplum. Is that actually a jumpsuit or is it pants and a top? Red Carpet Fashion Awards is calling it a suit, and they point out that her shoes are by Rupert Sanderson and her earrings are Vickisarge. I love what a risk-taker she is and think she's pulling this off. Look at her understated makeup it's perfect.
This is Thandie's husband of 20 years, an English writer and director named Ol Parker. They have three children, teen daughters Ripley, 17, and Nico, 13, and son Booker, who turned four last month.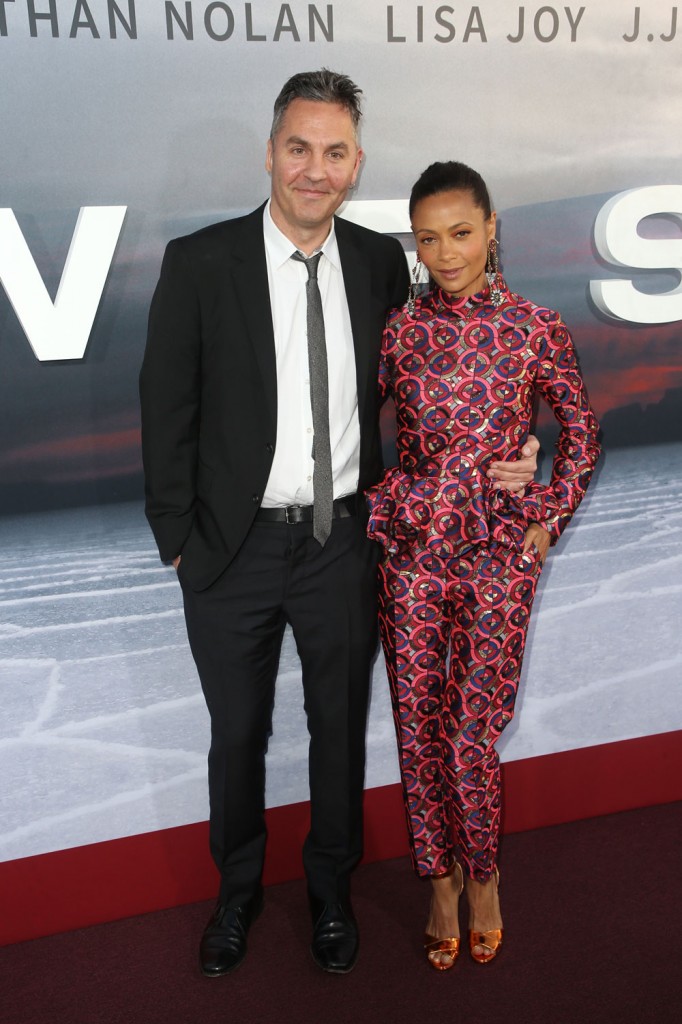 Speaking of suits here's Evan Rachel Wood in an Altuzarra three piece pinstripe suit complete with a little watch chain. She always looks amazing in suits and this is no exception. On the red carpet Rachel told Variety that her main question going into season two was Wyatt's identity. (Wyatt is a character in Teddy's memory of the massacre and you can read more about him here.) Evan said that she "definitely found out" who Wyatt was and "got more than I bargained for." Now I'm regretting not re-watching season one.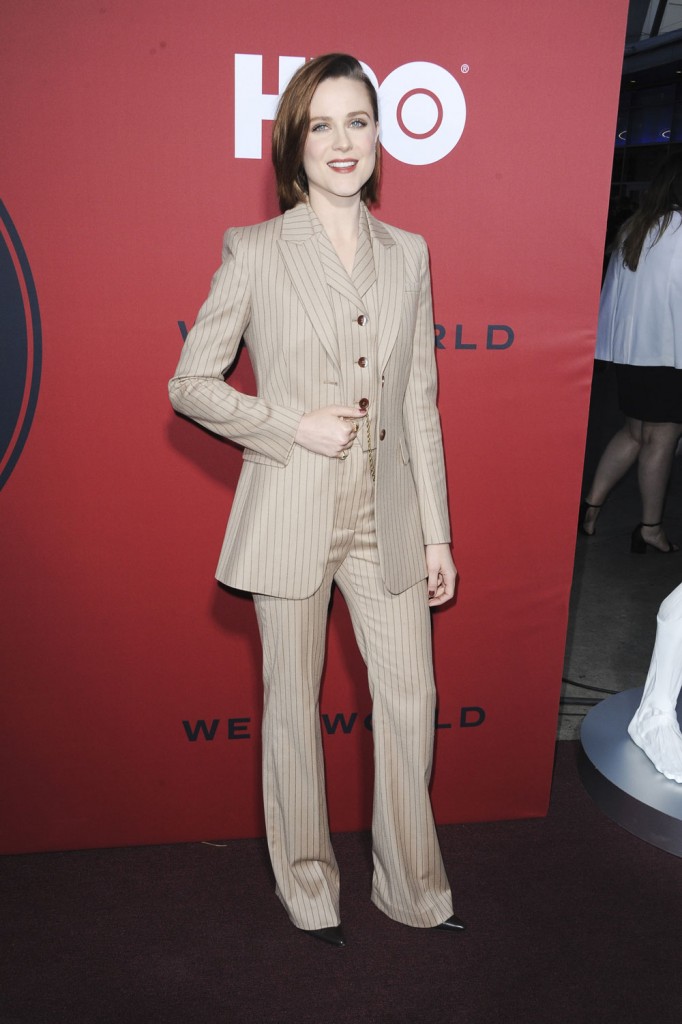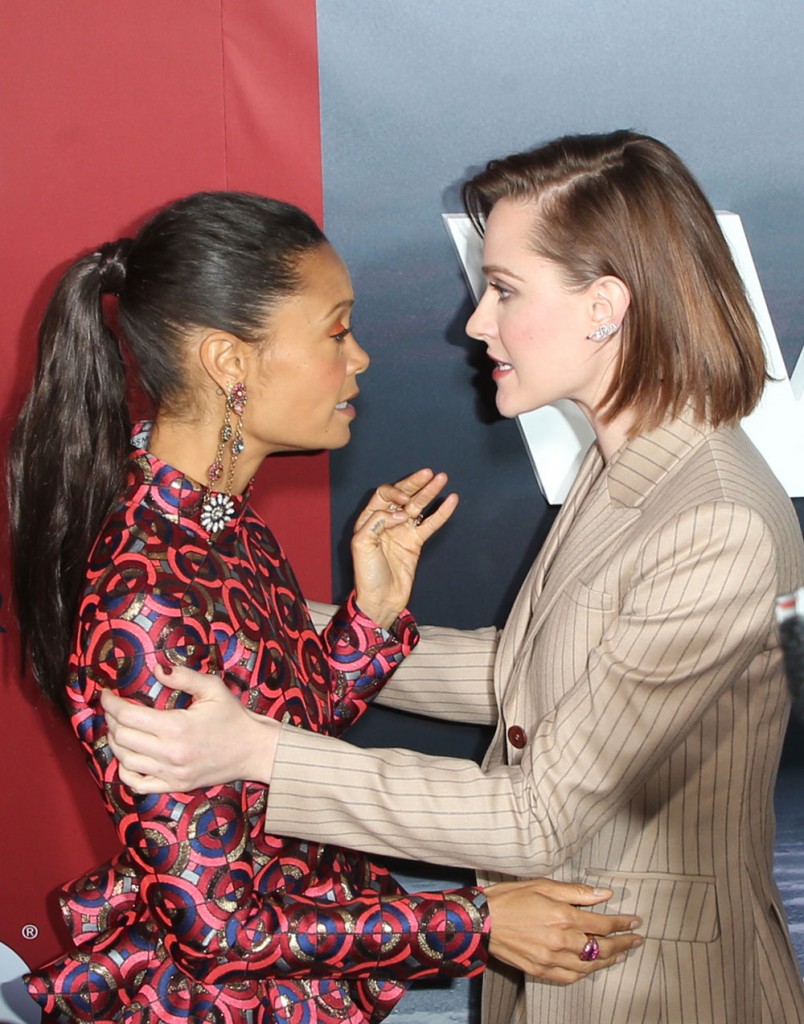 Angela Sarafyan was in a deep v-neck white gown with bishop sleeves and a textured dot pattern. She is slaying this entire look.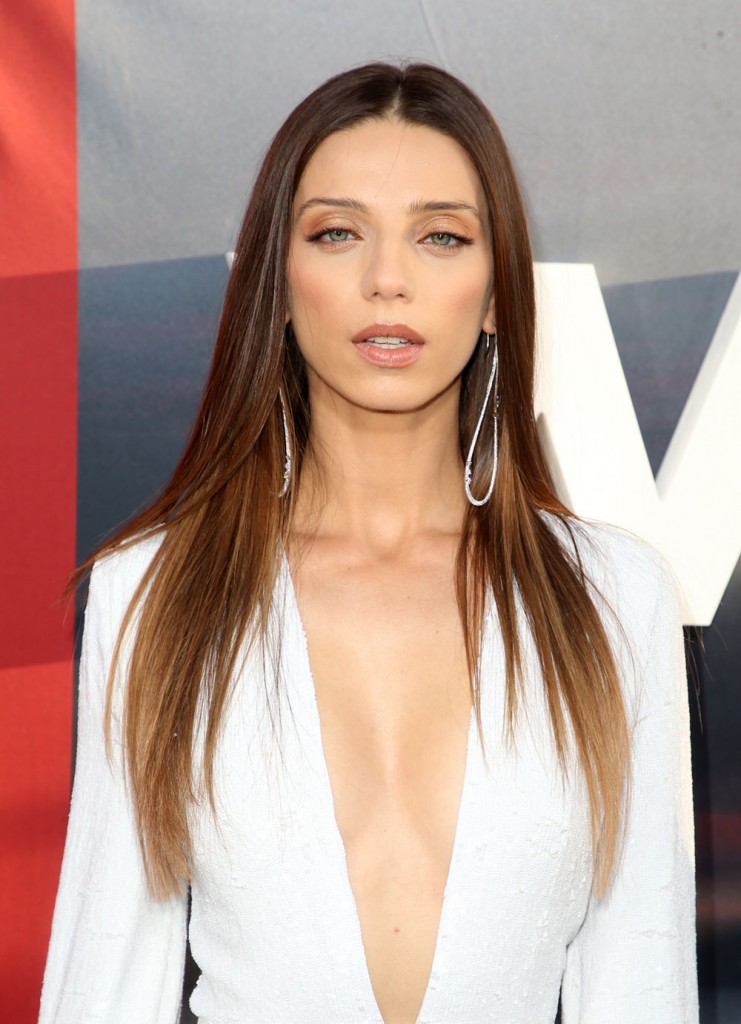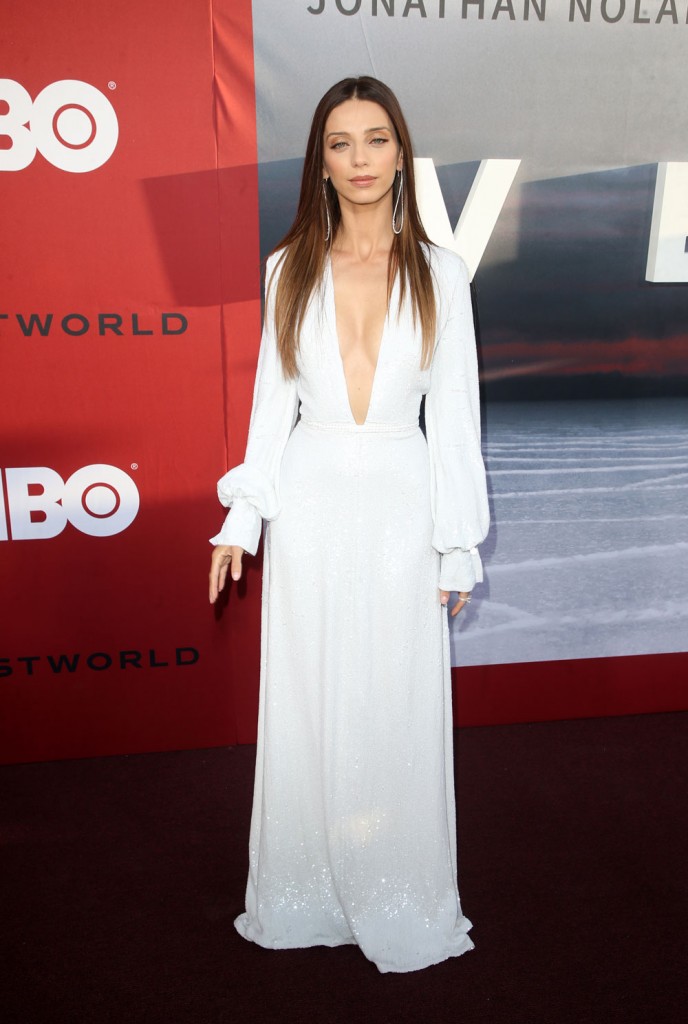 This is Ingrid Bolso Berdal, she plays Armistice, the host with the full body snake tattoo and facial tattoos. I never would have know this is her unless I looked her up. She's gorgeous on the red carpet.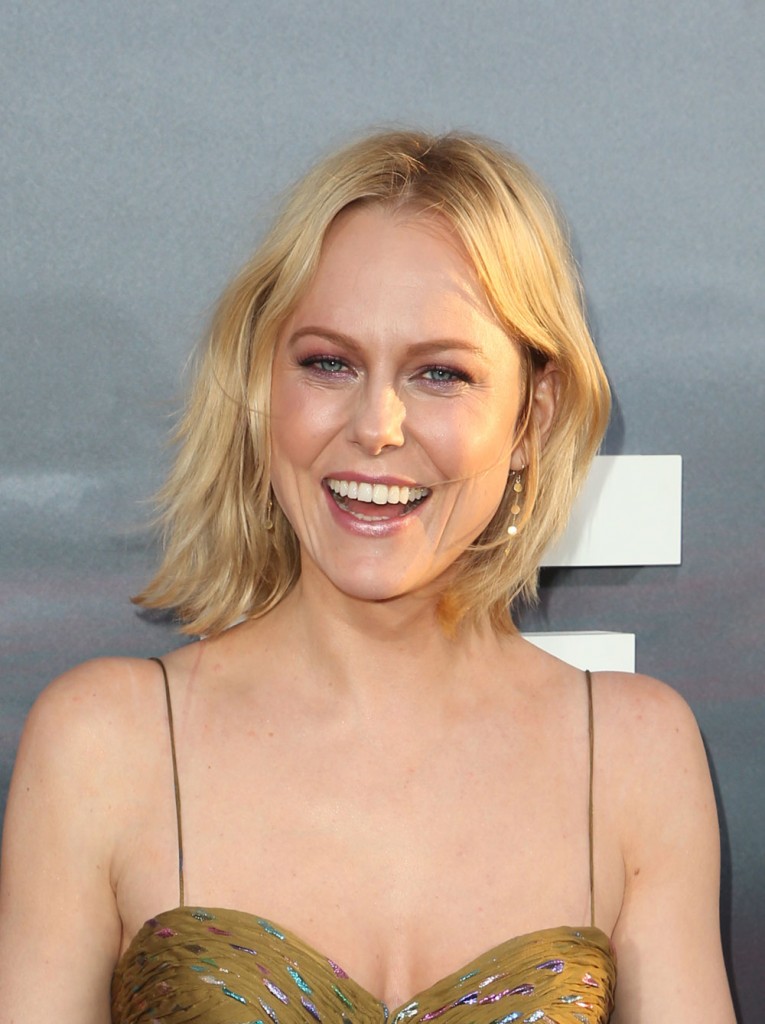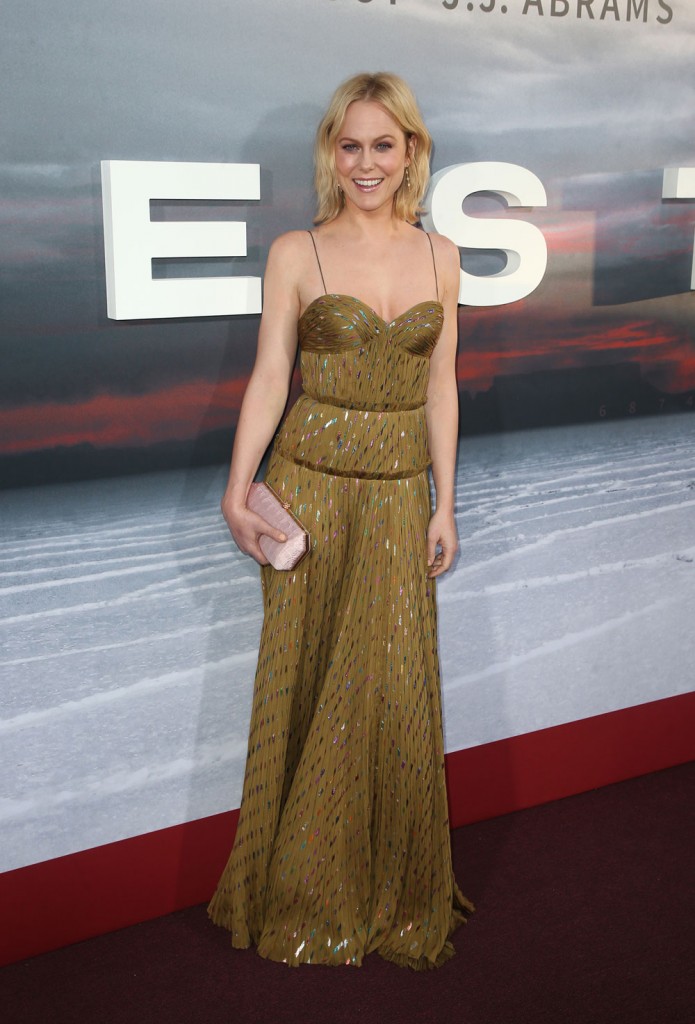 Shannon Woodward/Elsie in a bizarrely cut gown. I take it back I don't love all the fashion here.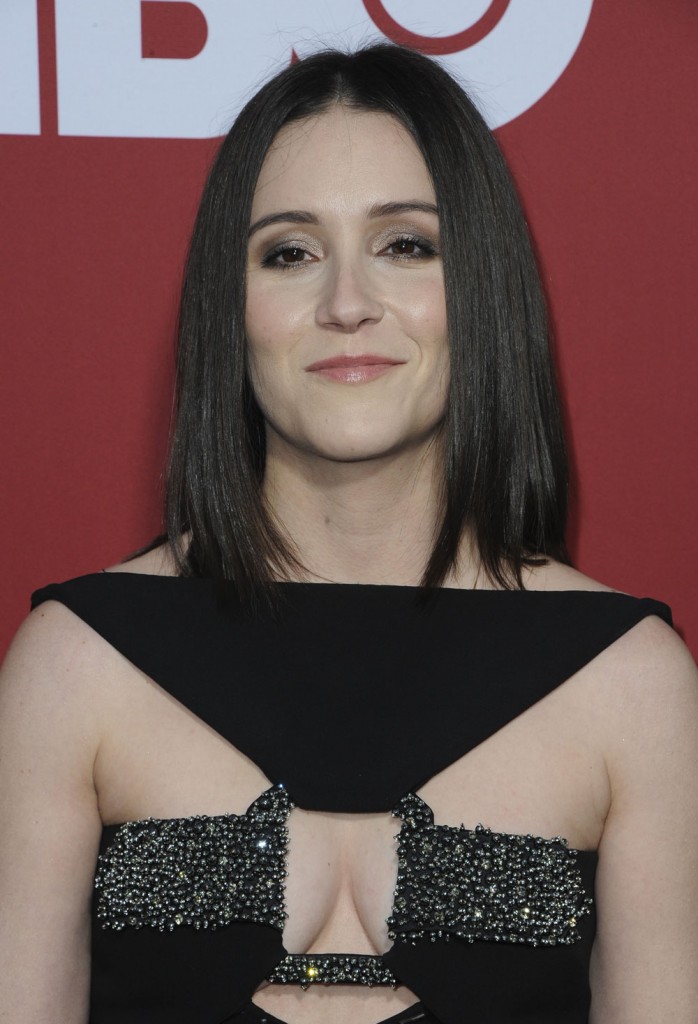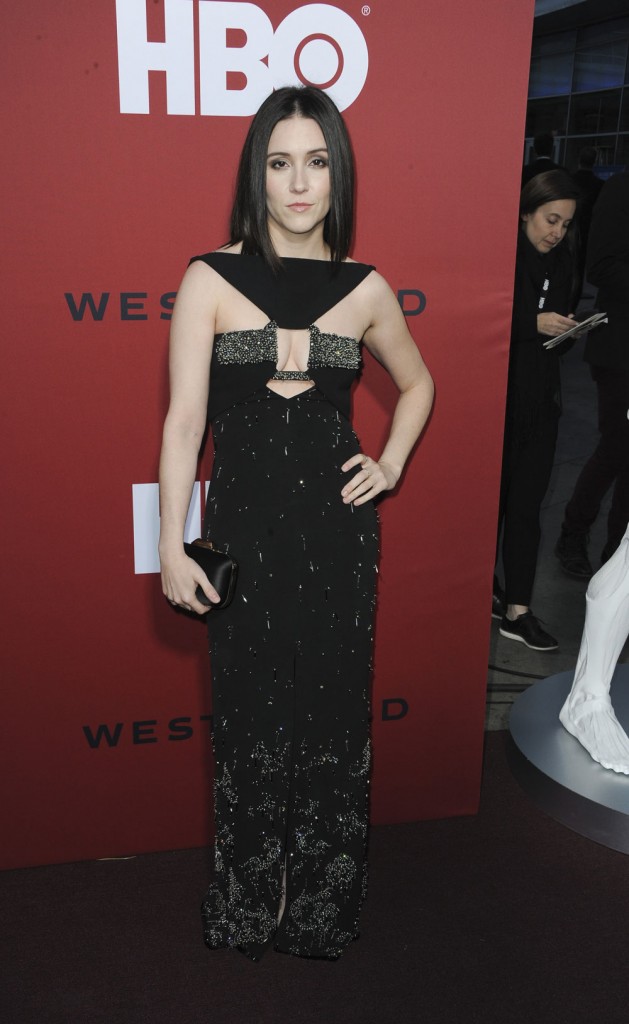 Hottie Rodrigo Santoro looking a little too clean cut for my taste.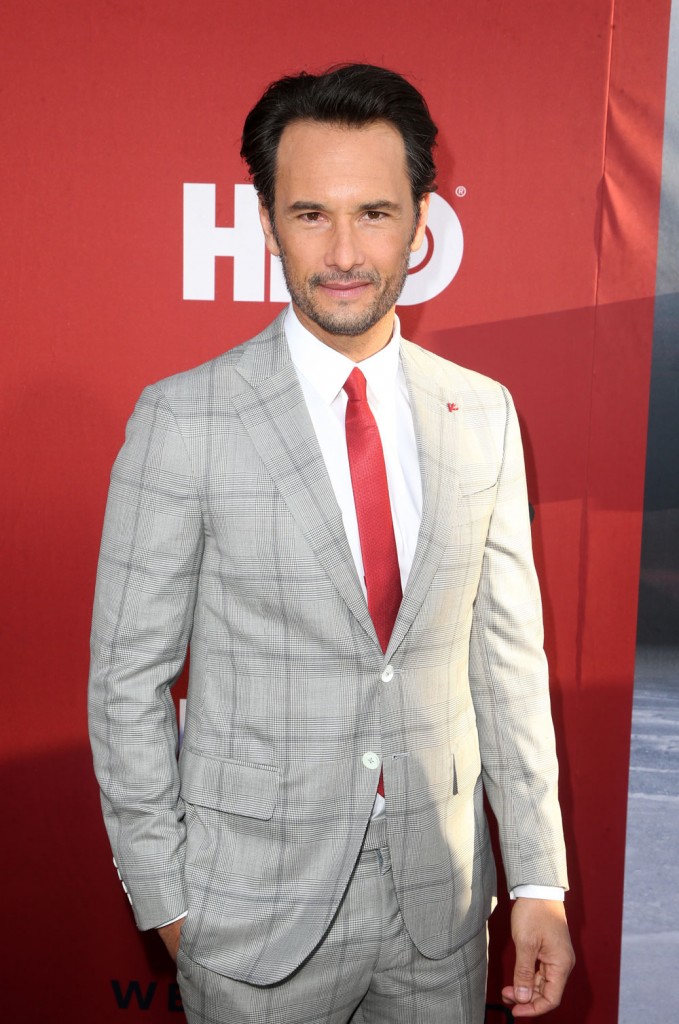 James Marsen also too clean cut but he always looks like that.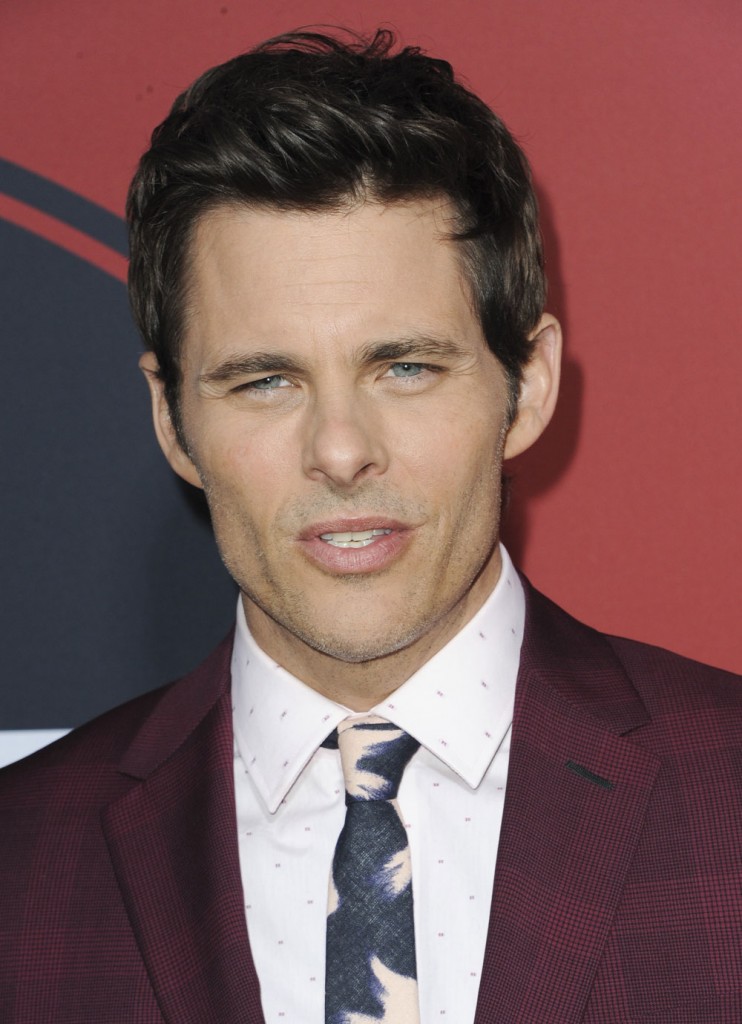 Luke Hemsworth! That hair looks so dumb.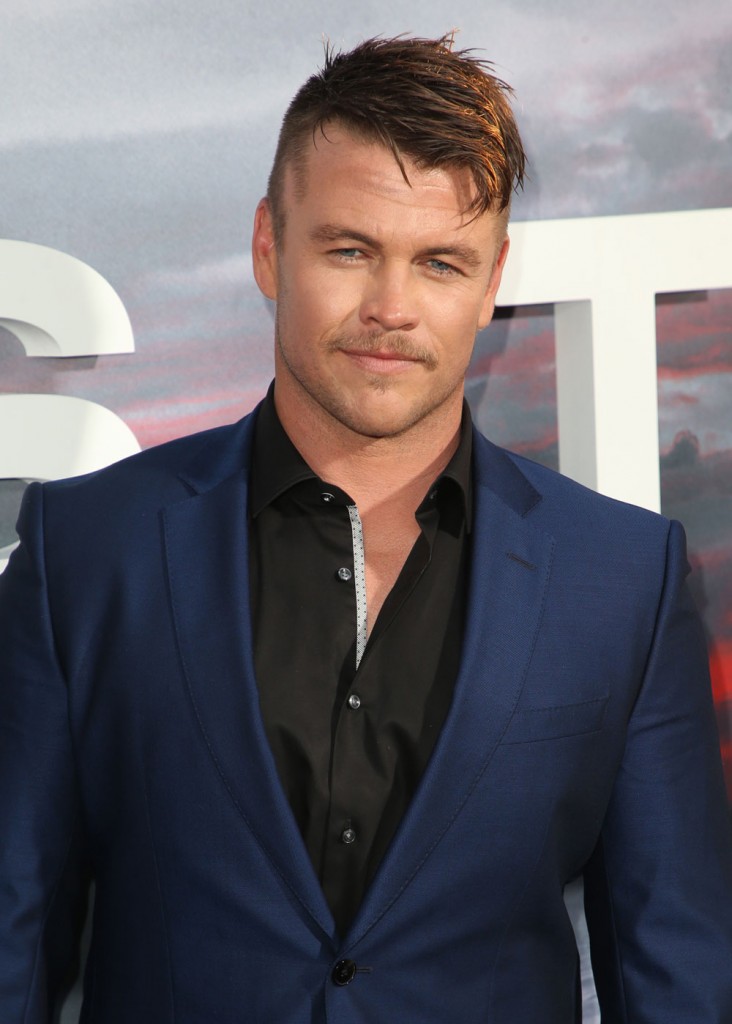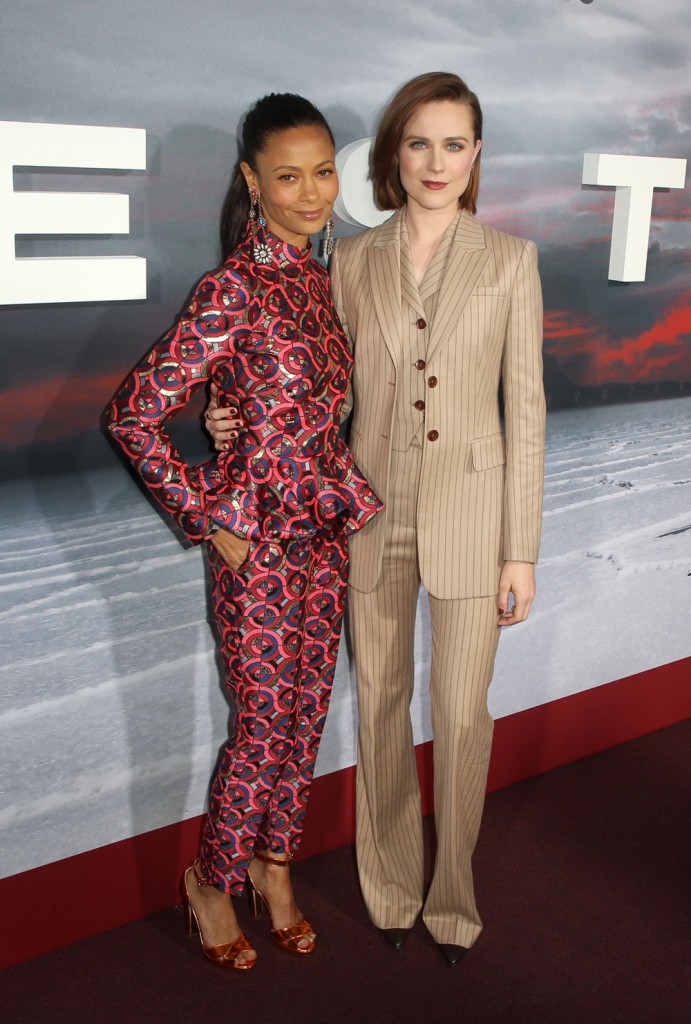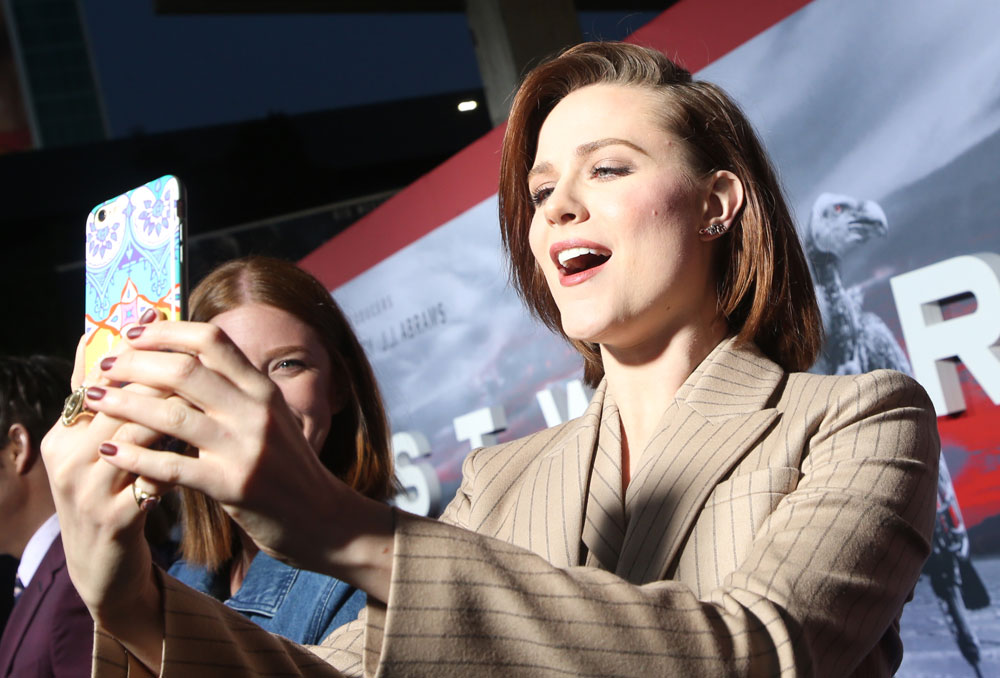 photos credit: WENN