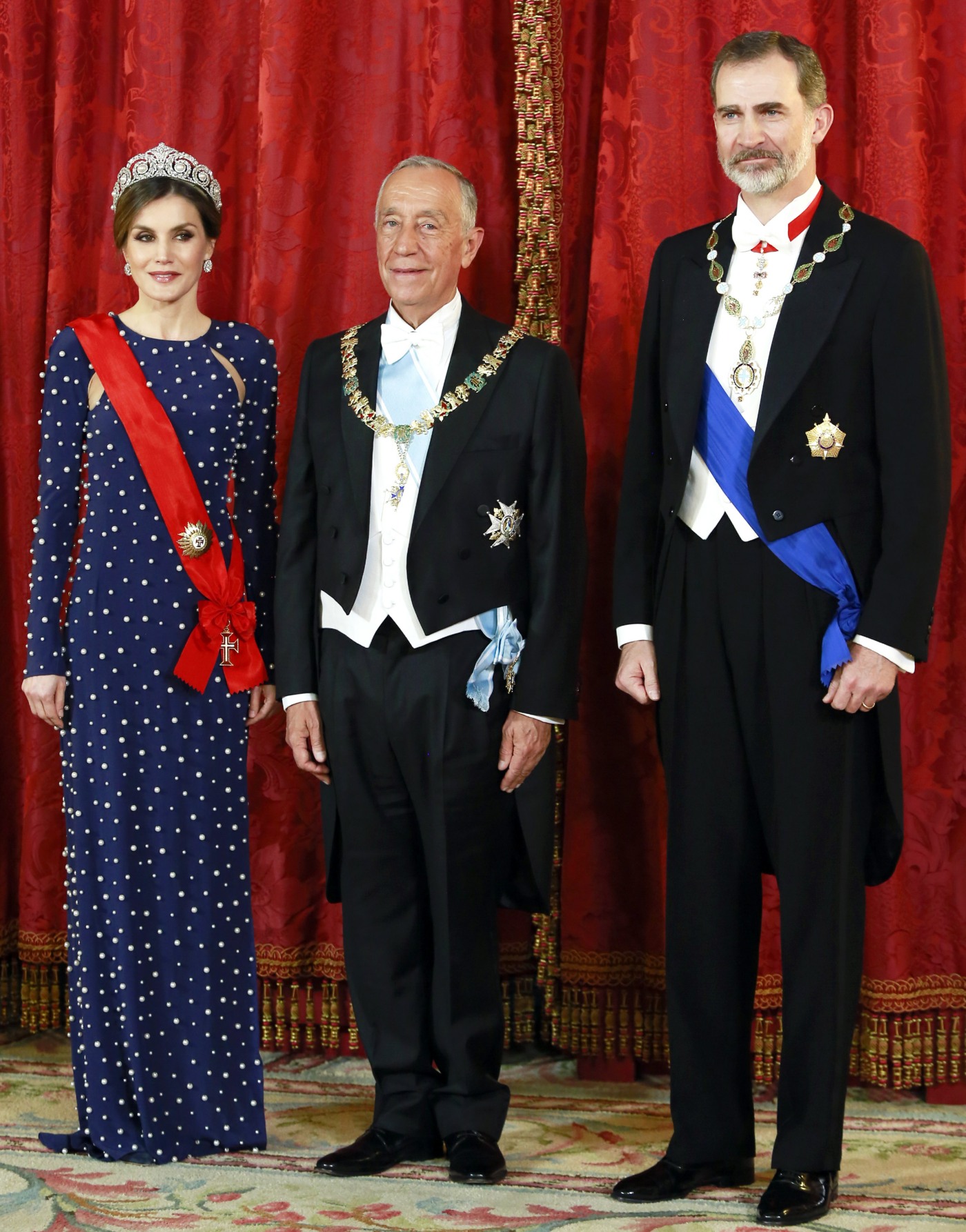 Here are some photos of Queen Letizia and King Felipe of Spain, welcoming the president of Portugal to the Royal Palace in Madrid. Letizia has actually been stepping out regularly since the Easter Sunday tiff with her mother-in-law. Perhaps Letizia always keeps up a steady stream of public appearances, and the English-language gossip media hasn't been paying attention until now, but good for her – she works a lot, and she's seen out and about a lot.
For the gala dinner – I would assume this is a state dinner – Queen Letizia wore a rather unique navy gown with cutouts on the shoulders and pearls sewn onto the dress, to make it look polka-dotted from a distance. Letizia loves polka-dots, right? Right. What's notable here is that Letizia wore the Cartier Diamond and Pearl Tiara, which is one of her mother-in-law's favorite tiaras, and one which Queen Sofia used to wear quite regularly.
The Daily Mail suggests that Queen Letizia borrowed it from her mother-in-law, suggesting that the two women have buried the hatchet and are still close enough where Letizia can borrow Sofia's jewels. But… after reading about the history of this tiara, I sort of think this piece "belongs" to the monarch, much in the same way that most of Queen Elizabeth II's jewels "belong" to whoever is king or queen. Meaning that I kind of think that it wasn't a matter of Sofia lending Letizia this tiara. I think King Felipe "owns" all the crown jewels now, and Letizia was all "oh, I'm going to wear this tiara that your mom used to wear, because it belongs to me now." Queen Letizia: Tiara Snatcher. You can read more about the history of the tiara here.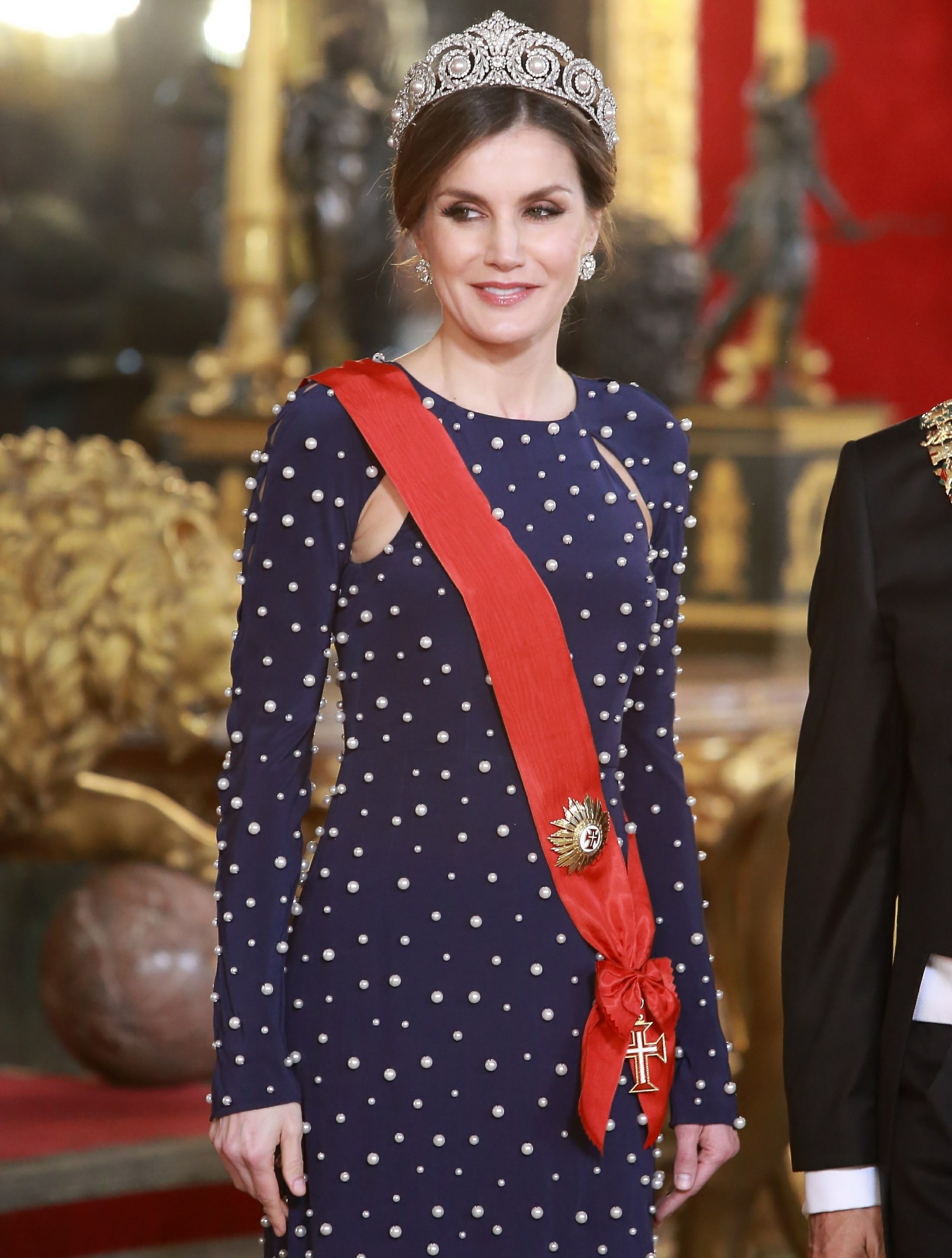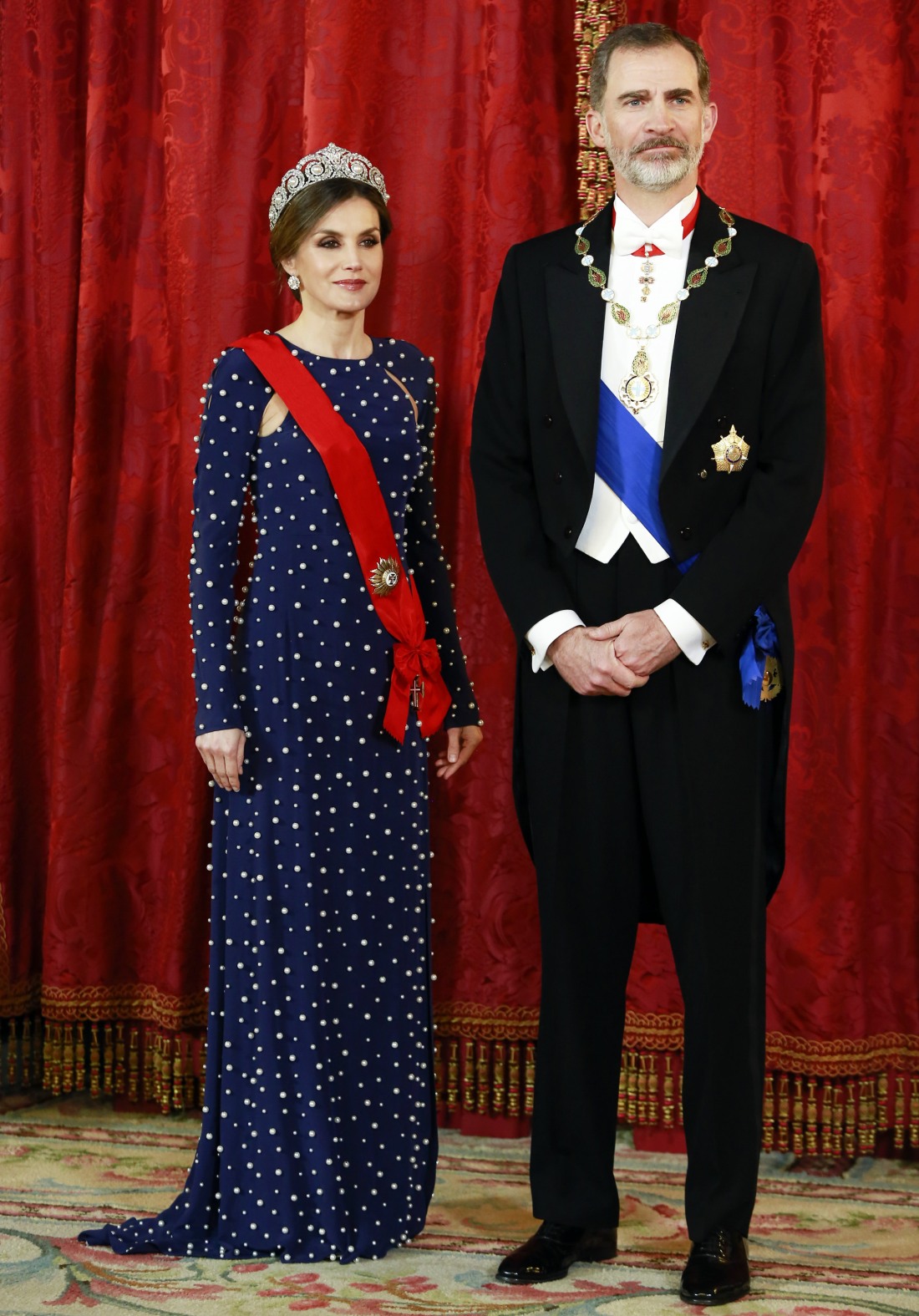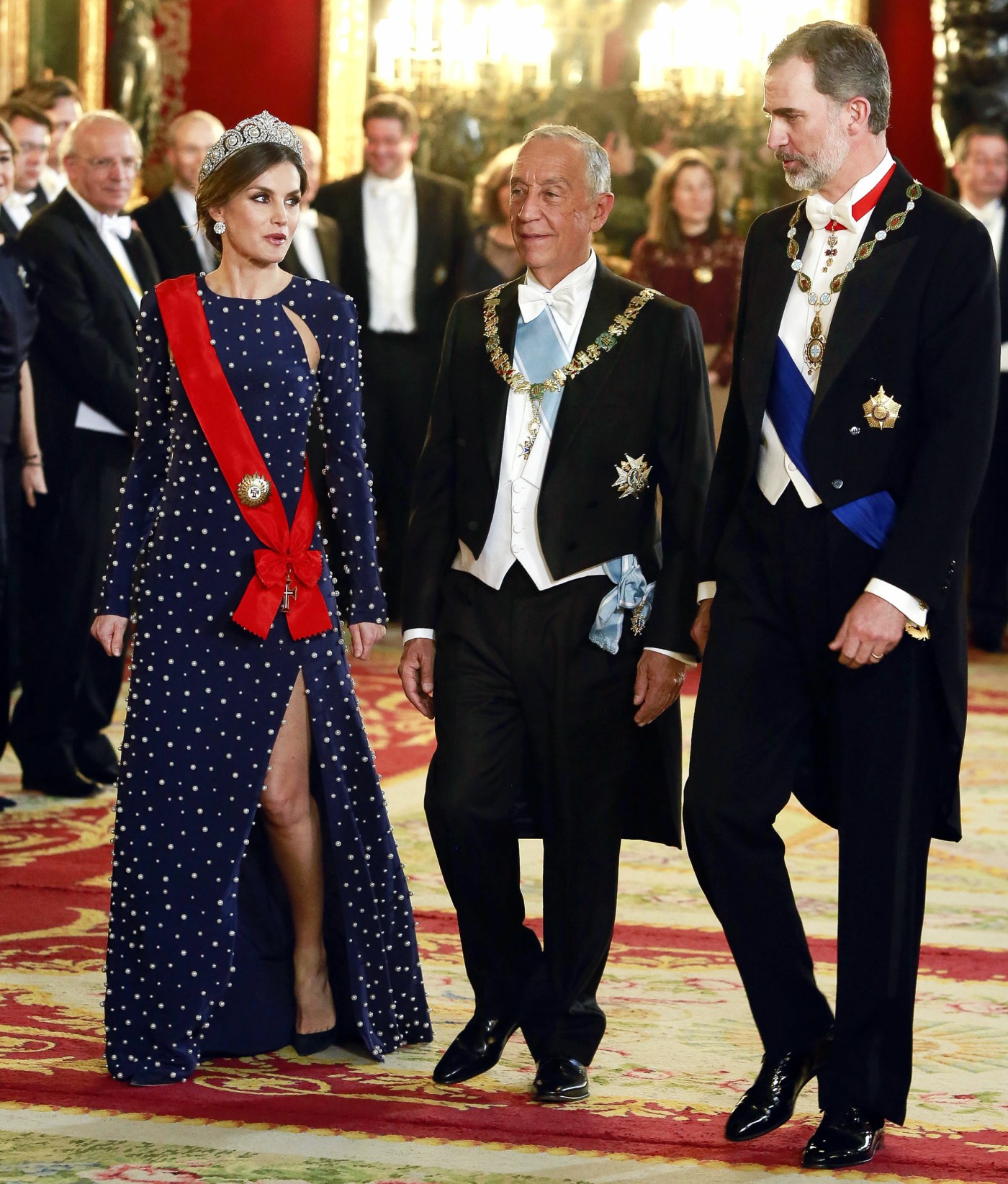 Photos courtesy of WENN, Backgrid.