Julianne Hough and Nina Dobrev have been the best of friends since meeting through a mutual hairstylist six years ago. Nina was a bridesmaid at Julianne's lakeside wedding to hockey player Brooks Laich last year and the two are #friendshipgoals.
The actresses, both 29, are featured in PEOPLE's Beautiful Issue this week. Even though Julianne and Brooks are still sort of newlyweds, Nina has no fears about her relationship with her bestie changing if and when the Julianne has kids, joking that "I'll just go from best friend to babysitter." Julianne interjected, "We're already parents, we already have kids. They're just furry kids."
Julianne's fur kids are Lexi and Harley, both Cavaliers, who served as the ring bearers for her wedding. She recently shared a slideshow of her cute pooches on National Puppy Day and also posted an adorable shot of the two enjoying the great outdoors in a doggie-sized convertible. Yes, it's sickeningly sweet, but I still miss my pooch, so let me have this.
Nina just adopted an adorable puppy named Maverick, who already has her own Instagram account. What a cutie.
On being a pet parent, Julianne admitted, "We're those moms that take our kids everywhere," adding, "I think that's how we'll be in the future, too." Nina chimed in, "Our kids are going to come out on every trip with us. They are going to jump out of planes with us." Is she talking about dogs or children? I don't think I'd jump out of a plane with either one. But, hey, to each her own.
As far as their enduring friendship, Nina told Julianne, "It feels like we met when we were 2 years old, because I feel like I have known you my entire life." She also regards her BFF as "such a positive, awesome person. She has an infectious energy that you just want to be around, so selfishly I am just trying to get a little bit of her energy transferred to me."
Returning the compliments, Julianne said of Nina, "you also have an infectious energy. You're always the person that's inclusive of everybody and always making sure everybody is having fun, and we're like a spontaneous combustion of energy when we're together, at least we think so."
I have to admit, I have never seen Nina in anything and have only seen Julianne in Rock of Ages (ummm…yeah…), so I don't know much about them. Their friendship, however, is sweet. They look like they have a blast together and Nina sure seems to be the yin to Julianne's yang, even if the two may not know exactly everything about one another. Those pups are precious though. I'm sure the fun-filled play dates will continue even after kids are added into the equation.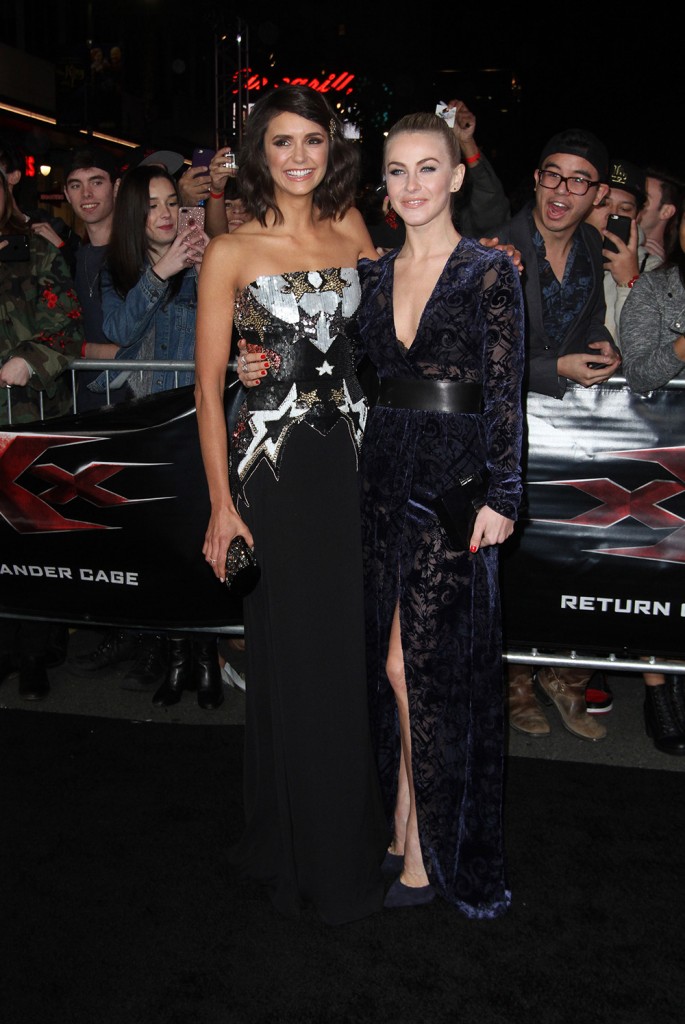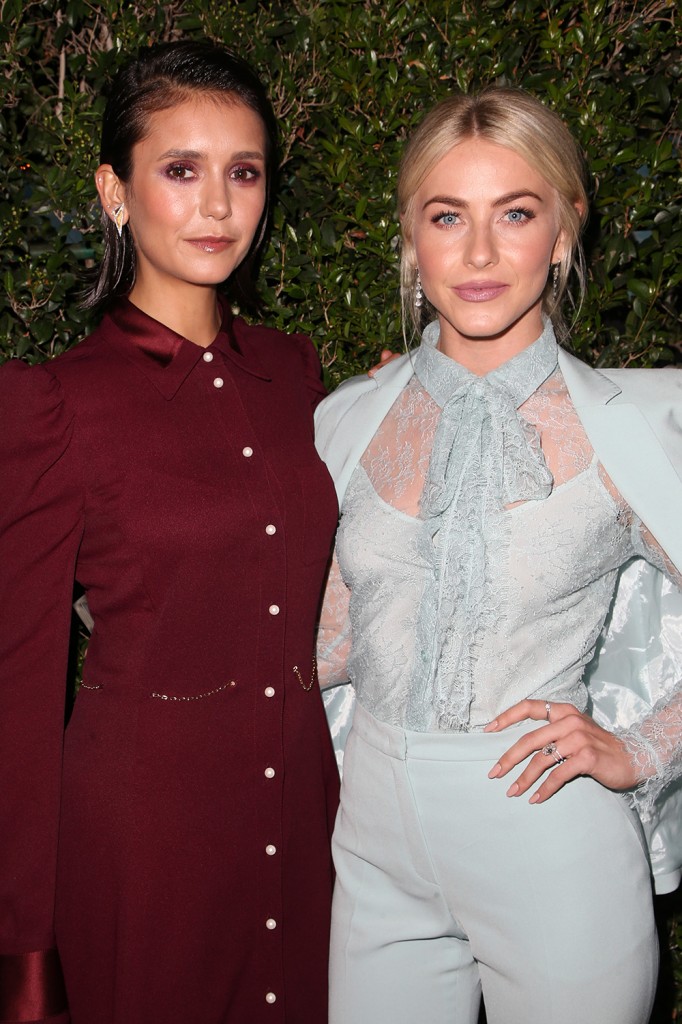 Photos: WENN.com, Getty Images, Instagram