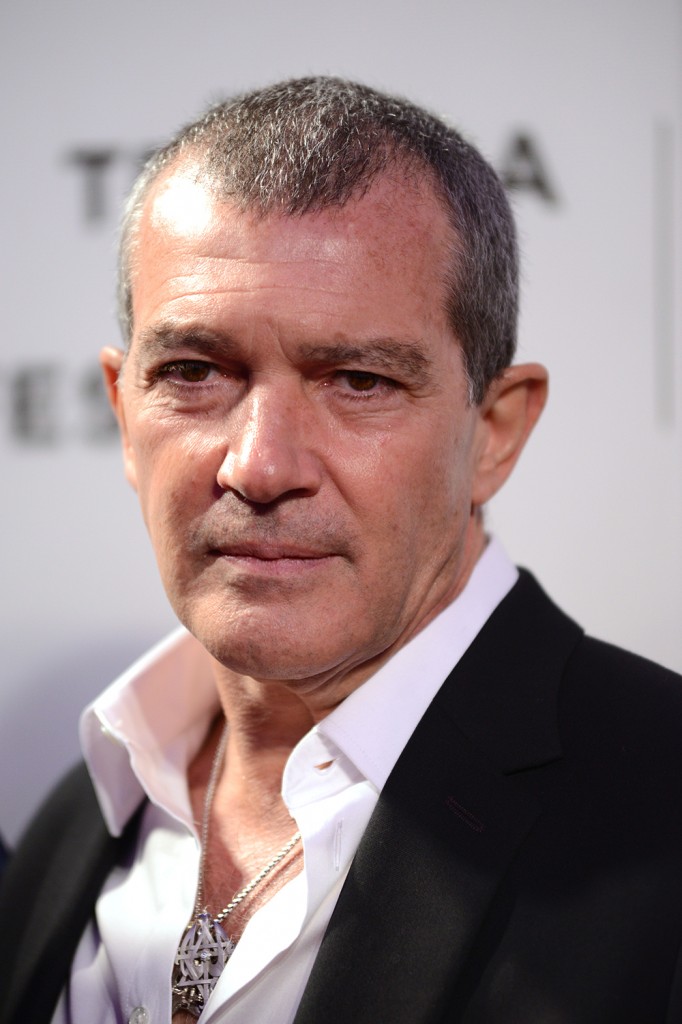 Antonio Banderas hit the promotional trail for his new television series, Genius: Picasso, which debuted last night on National Geographic. Side note: I'm glad the hair he had to shave off to play Picasso is starting to grow back. He visited People Now on Monday. When asked about his ex-wife, Melanie Griffith, 60, he had nothing but nice things to say.
Antonio asserted that, "Even if we are divorced, she is my family and I will love her until the day I die. We have been in contact all these years and we managed to do a separation that is very elegant." I would expect noting less than elegance from the voice of the debonair Puss in Boots. He went on to add that his children "are priority number one."
Even though the Banderas/Griffith union ended in 2015, after almost twenty years together, the actors have remained friends, even remembering each other's birthdays, and have been very supportive of their daughter, 21-year-old Stella, who is attending UCLA. Just last week, Melanie posted a sweet father/daughter photo to Instagram.
Since the breakup, Antonio has been dating investment advisor Nicole Kimpel. The two currently live in Surrey, England. Also, and I didn't know this, about a year and a half ago, citing the stress of the divorce, the move, and his work on a whopping seven movies, Antonio suffered a heart attack. He admitted to The Daily Beast that the event actually helped him embody the legendary Spanish painter on the new Nat Geo series. He said, "It would have been a mistake to take on the character 15 years ago, 20 years ago. You see death closer to you, you are getting older. I am two-and-a-half years from being 60. It gives you perspective." He went on to add,
"When you get older, there is more detachment from things that are not useful to you," he says. "You start throwing out things you have been carrying around your whole entire life, kind of in a backpack. So that when you're walking with all of this you say, 'I don't need this anymore. I can get rid of this and walk a little bit faster.'"

"It's a type of thing you start to understand, especially after you had a heart attack," he continues. "When you see death in front of you, it is a type of filter that helps you to see what is the essential. And you actually want to live with the essential."
I have adored Antonio since his days with Pedro Almodóvar. If you only know him from Shrek and Zorro, check out Law of Desire and Matador. You're welcome. I'm glad he's promoting the idea that exes can still be friends, and he seems like a great dad to Stella. He's also here to help you decipher Spanish slang, courtesy of Vanity Fair. If I had a Spanish teacher that looked like him growing up, I could have been a UN translator or something by now. Using the words he recently taught me, I can say with 100% certainty that Antonio is la leche.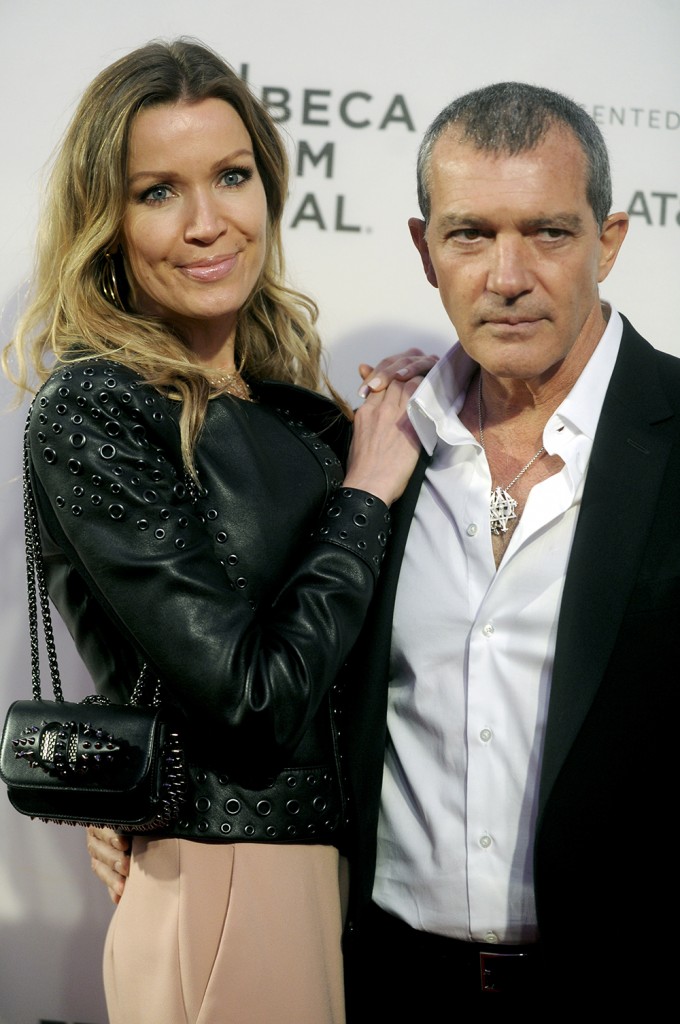 Photos: Getty Images, WENN.com