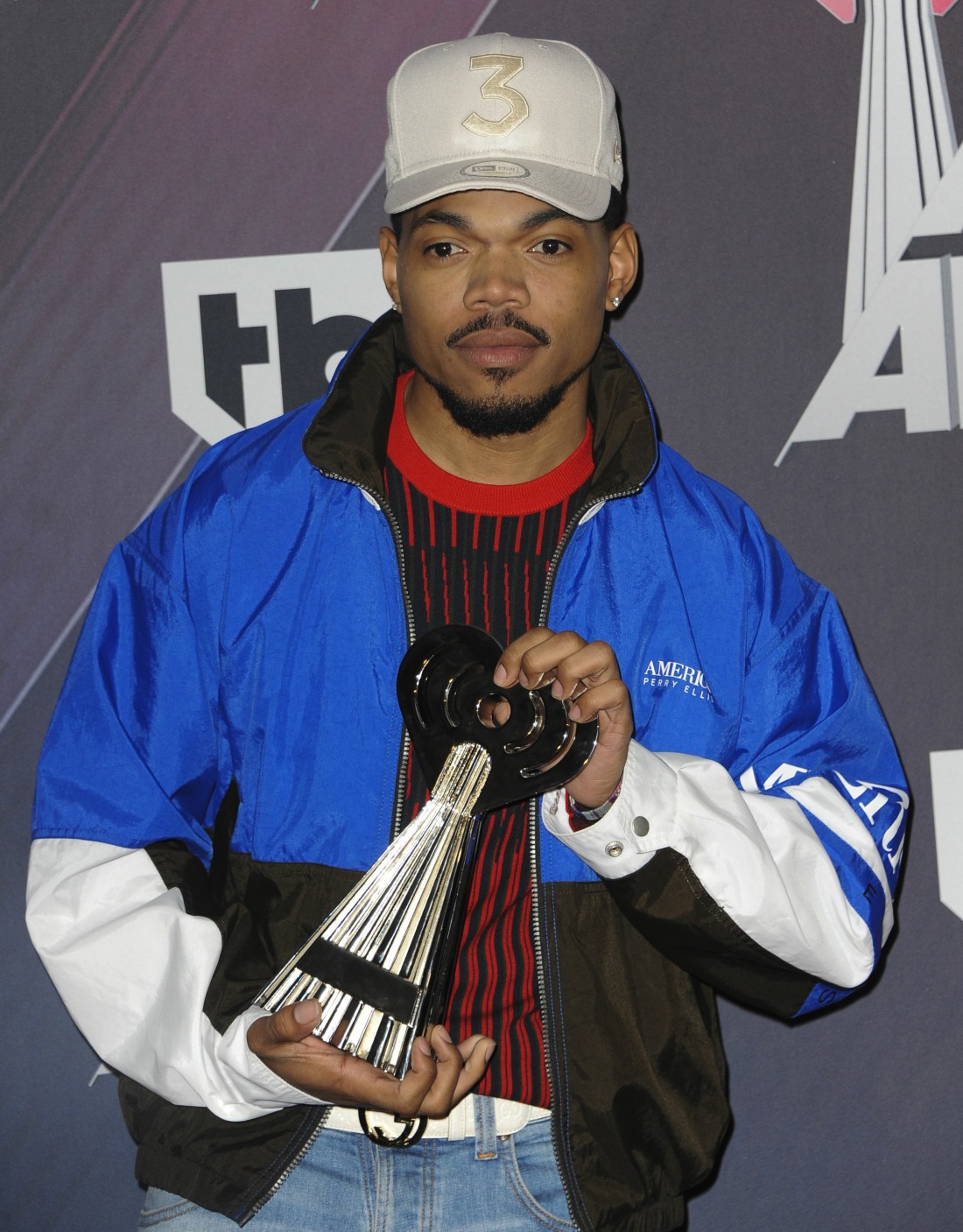 Personally, I wasn't mad at the handful of celebrities who were trying to defend Kanye West last week. John Legend and Chance the Rapper both made statements on social media where they tried to have Ye's back in the face of his Donald Trump-supporting MAGA-ness. John Legend, I believe, is simply a nice guy and a thoughtful dude who is personally close to Kanye and didn't want to be like "Kanye is canceled." And for Legend's concern – both private and public – Kanye reacted by posting Legend's texts and messages and basically encouraged the Deplorables to attack Legend. Chance, on the other hand, tweeted these thoughts in the middle of Kanye's MAGA meltdown:
Black people don't have to be democrats.

— Chance The Rapper (@chancetherapper) April 25, 2018
Next President gon be independent

— Chance The Rapper (@chancetherapper) April 25, 2018
The first tweet is correct: black folks don't *have* to be Democrats. The second tweet is false. The next president is not going to be an independent. But Chance was attacked for stating something obvious about politics: black people don't have to be Democrats. Many are, because even if the black community is not 100% down with everything Democrats say or do, there's no denying that the Republican Party in 2018 is the party of white supremacy and neo-Nazism.
Anyway, Chance was widely criticized for those tweets. And in other quarters, he was applauded. Deplorables were suddenly like "yay, Chance is a 'good one'." Donald Trump even tweeted @ him.
Kanye West has performed a great service to the Black Community – Big things are happening and eyes are being opened for the first time in Decades – Legacy Stuff! Thank you also to Chance and Dr. Darrell Scott, they really get it (lowest Black & Hispanic unemployment in history).

— Donald J. Trump (@realDonaldTrump) April 27, 2018
To which Chance responded:
Nah that aint it yo https://t.co/hqA1NYGxE2

— Chance The Rapper (@chancetherapper) April 27, 2018
And then he responded again, releasing a lengthy statement:
"Kanye West is not just a mentor or a big homie to me. He's my family. No matter how much I may disagree with him, it's hard for me to watch people talk about someone I love – even if they are justified in doing so. I didn't speak up because I agree with Kanye or cause I f–k with Trump, I did it because I wanted to help my friend and cause I felt like I was being used to attack him. Unfortunately, my attempt to support Kanye is being used to discredit my brothers and sisters in the movement and I can't sit by and let that happen either."

"My statement about black folk not having to be democrats (though true) was a deflection from the real conversation and stemmed from a personal issue with the fact that Chicago has had generations of democratic officials with no investment or regard for black schools, neighbourhoods or black lives. But again [I] said that sh-t at the wrongest time. We have to talk honestly about what is happening and has been happening in this country and we have to challenge those who are responsible, as well as those who are giving them a pass."

"If that includes someone that I love, someone who is my brother-in-Christ and someone who I believe does really want to do what is right, it's not my job to defend or protect him. It's my job to pick up the phone and talk to him about it."
[From Chance's Twitter]
Much like I didn't blame Kanye's few remaining friends for trying to defend him, I'm not going to blame Chance for trying to defend Kanye, failing miserably and then apologizing and explaining himself. I'm fine with what he says here because it's the truth: whatever any Kanye Defender/Apologist can say in his defense will end up being used against communities of color.
Meanwhile, Kanye has released new music and it includes the lyrics "That's the problem with this damn nation/All blacks gotta be Democrats./ Man, we ain't made it off the plantation/I was in the sunken pace, then I found the new me." Gurl, STAHP.
My fault yo pic.twitter.com/TIWhG8o1ST

— Chance The Rapper (@chancetherapper) April 27, 2018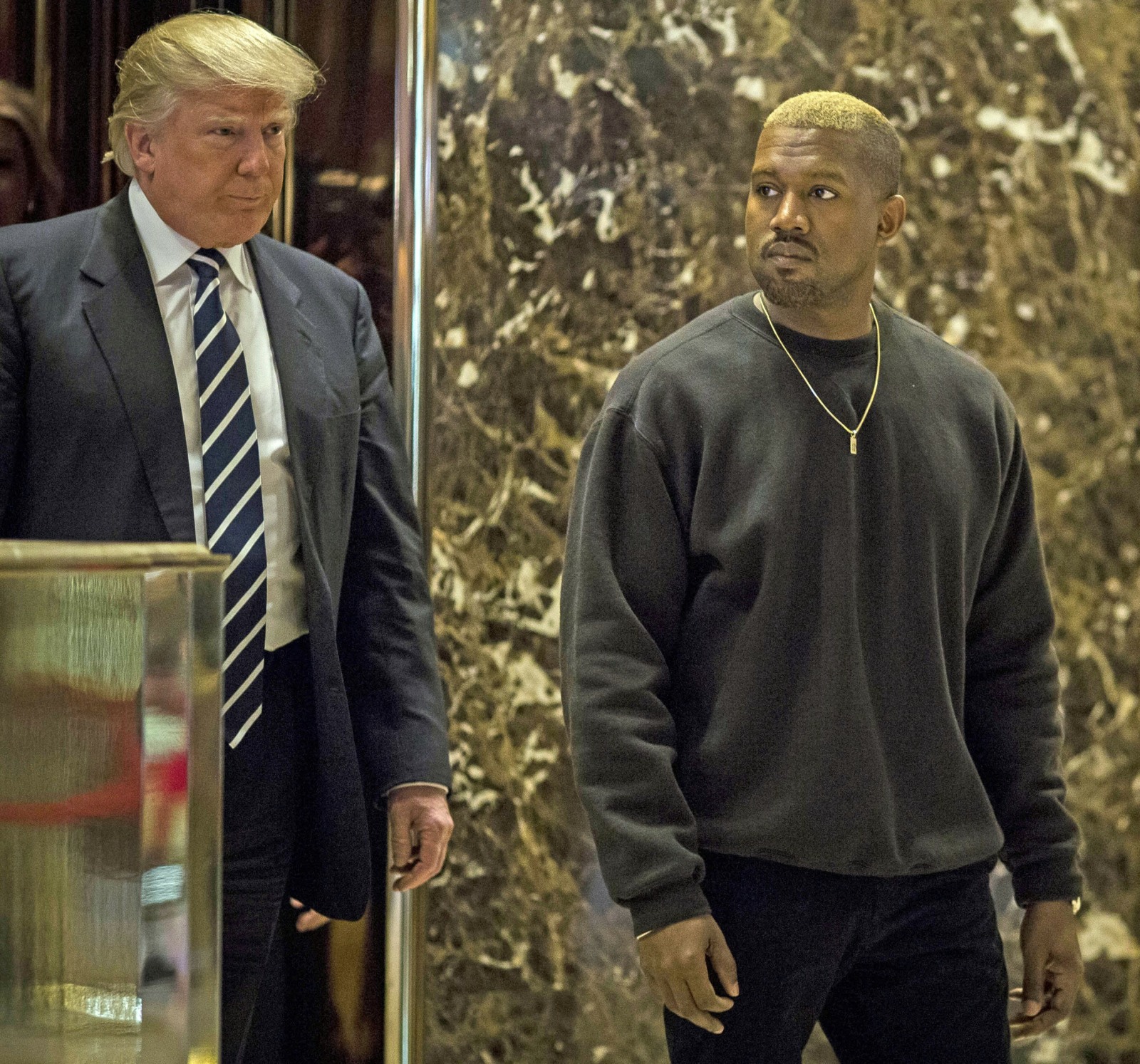 Photos courtesy of WENN, Backgrid.