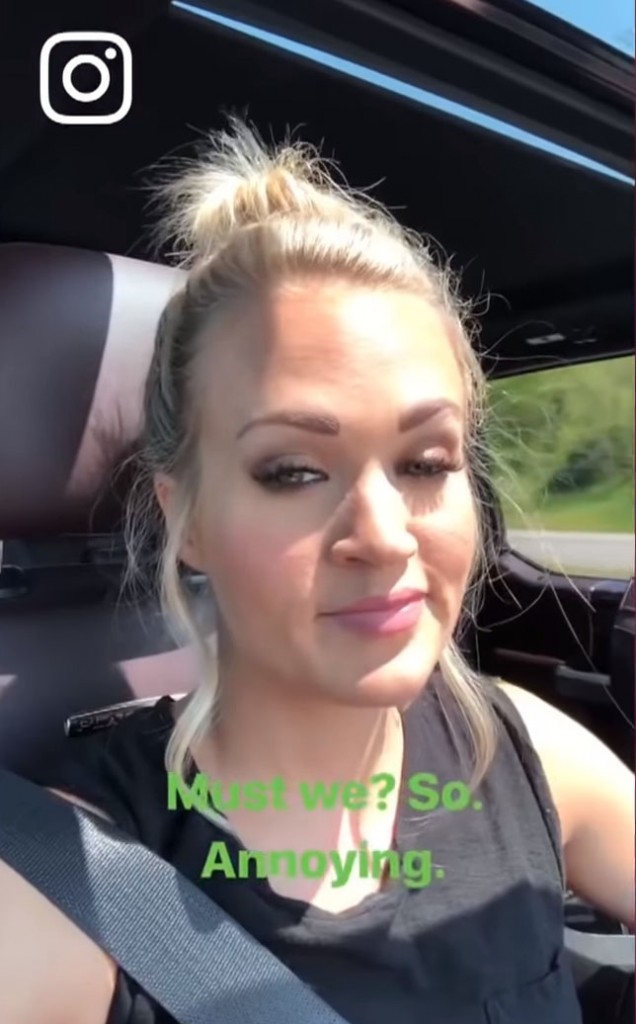 Carrie Underwood knows how to get press coverage. She's shown that over the past few months as she's gradually revealed the facial scars she was left with after her accident in November and the story of how she fell, broke her wrist and split her lip open. So her latest Instagram Story video, in which she looks directly at the camera, is not random. She's deliberately showing her face close up. This has been the constant narrative in coverage about Carrie, so she knows what she's doing.
Carrie posted a video where her husband, Mike Fisher, is driving and making turkey calls. She doesn't say anything and there's text that says "Must we? So. Annoying." At the end she mouths "help." I live in the south, in the country where we often spot wild turkeys. I've seen flocks of 30 and up, but usually you just see one or two together. Many people think that turkeys just make gobble noises but they also make sounds like this. (Here's a video where a guy makes similar turkey calls, that's at about 1:03.) Access Hollywood says in the video below that Mike is making "annoying squeaking sounds," US Weekly calls them "peculiar noises," and People calls it "a squeaking noise." They're turkey calls! Plus Mike has called to wild turkeys with this same noise before.
This is the best video I could find of it and there's a lot of filler from Access Hollywood in the middle. The video is shown at the beginning and the end.

At first, just reading the coverage without seeing the video. I was thinking "oh she's mocking him, their marriage is in trouble," but this looks more like one of those moments where your spouse is being annoying but you still find it cute and want to share. Plus maybe she's seeing which outlets can actually identify turkey calls, with the answer being not many.
US had more details from Carrie's second interview after her accident which I didn't listen to in full, where she talked to Storme Warren on Sirius XM's The Highway. When asked if Mike helped after her accident, she said "He's all right [as a nurse]. I mean, I'm really terrible at letting anybody help me with anything, to be honest. I'm probably not a very good patient because I'm like, 'I can do it. I'm not completely broken. I can do this.'" I can relate to that and I definitely see that tendency in her. You want to get sh-t done on your own.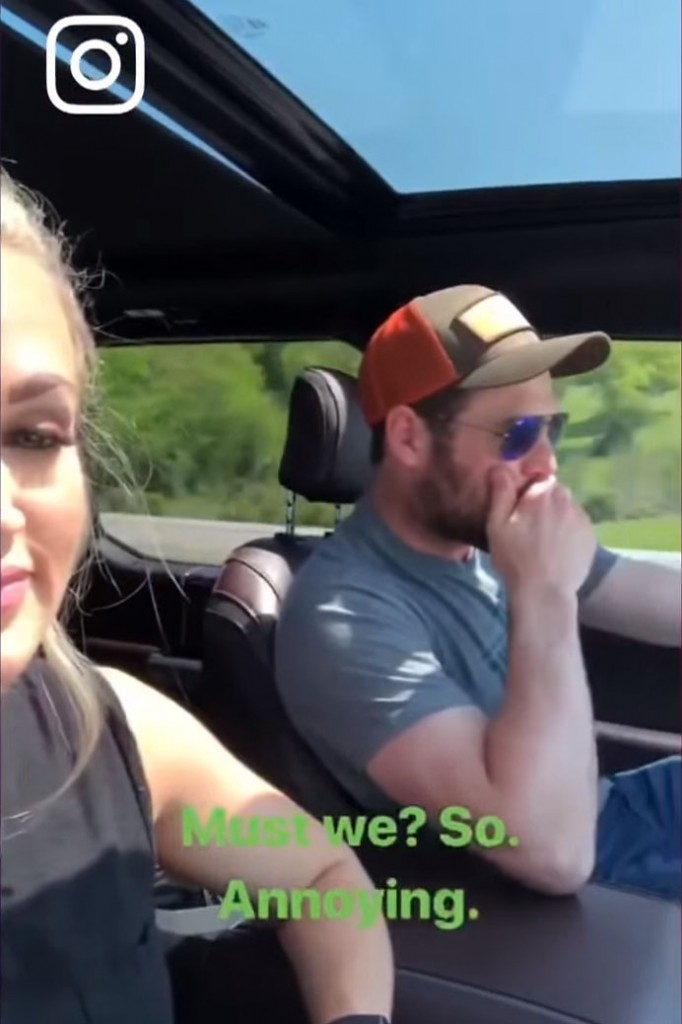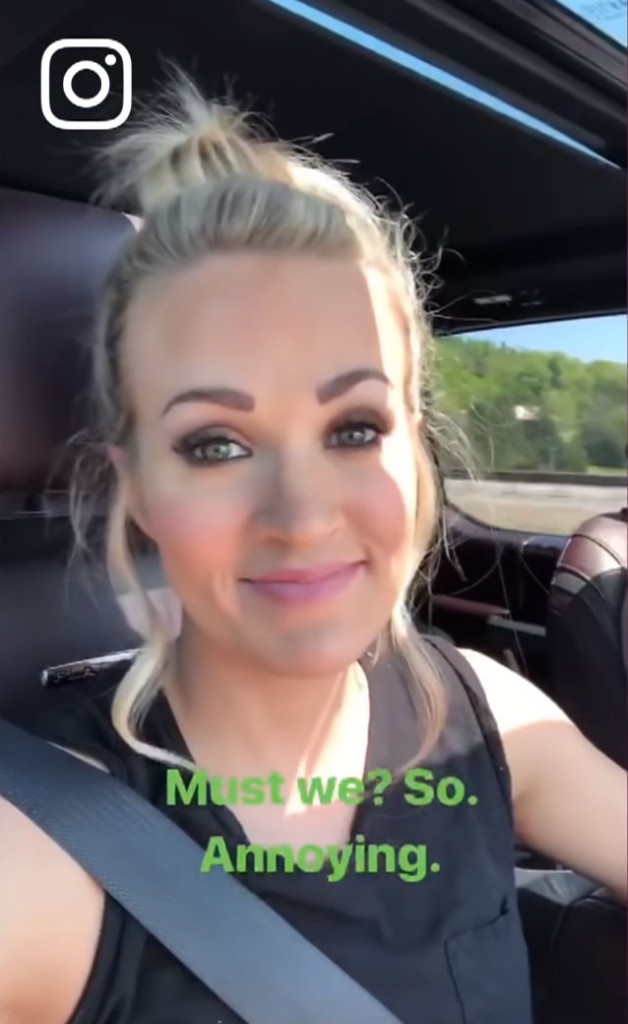 photos credit: Getty and Instagram/Carrie Underwood via Access Hollywood