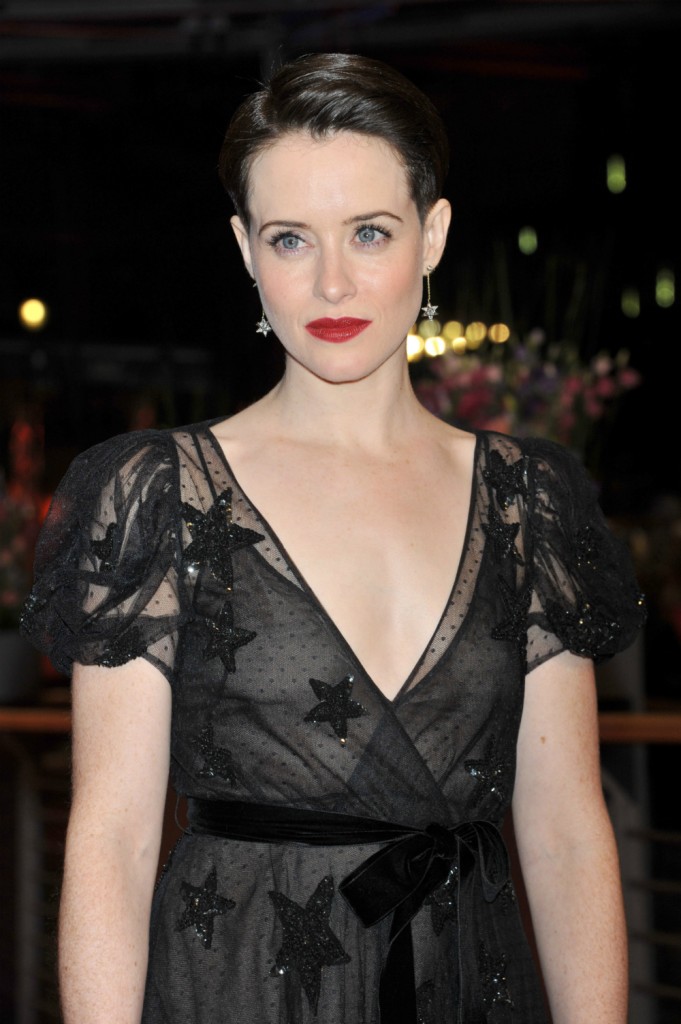 Back in March, Left Bank CEO Andy Harries, who produces the series The Crown on Netflix, admitted in a panel discussion that the lead actress, Claire Foy, was not paid the same as her co-star, Matt Smith. Given how much more well-known Matt was when they signed on, some of us were sort of willing to accept that excuse for season one. But after the series and Claire herself had proven so successful, there was no excuse for her to earn less for season two. Claire handled the scandal with her usual grace, admitting that she was not surprised and that even though it was embarrassing for her, it helped her know what she needed to ask for going forward. Last week, Matt came out in support of Claire and mentioned he was happy that, "they've made amends for it." I wondered what had been done since no specifics had been given. Claire will receive $13,760 per episode in back pay to make her salary comparable with Matt's for all 20 episodes, which is approximately $275,000.
The Crown actress Claire Foy will reportedly receive $275,000 in back pay for her role in the series after a gender-wage-gap dispute.

Earlier this year, it was revealed that Foy, 34, who plays Queen Elizabeth in the Netflix drama, was paid about $13,760 less per episode than her male costar Matt Smith, who plays her on-screen husband Prince Philip, according to The Times.

The producers initially explained that Smith, the former Doctor Who star, was paid more for both series because he was a better-known actor. However, they have since decided to pay Foy the difference for all 20 episodes.
I'm not even going to lie, I got a little emotional when I read this news. I can honestly say I did not expect this outcome. For the record, I never thought Matt donating his salary difference was the right answer, none of this is on him. I assumed the outrage over this would help close the pay gap going forward. But I never guessed they would actually pony up what Claire was due. I'm really happy for everyone involved. Left Bank and Netflix may have wanted to both set things right and do damage control, but they did the right thing regardless.
Not to stir the pot but one name that has been left out of this whole discussion is John Lithgow. Just taking into consideration his very accomplished career and how masterfully he executed the role of Winston Churchill (Gary Oldman, who?), I assume he was paid more than anyone. Since he was only in season one, I don't think it's an issue. But Harries promised that going forward no one would make more than the queen. (If I'm being honest, though, I brought up Lithgow just so I could publicly declare, once again, how magnificent he was in the show.)
Lord, I cannot wait for season three!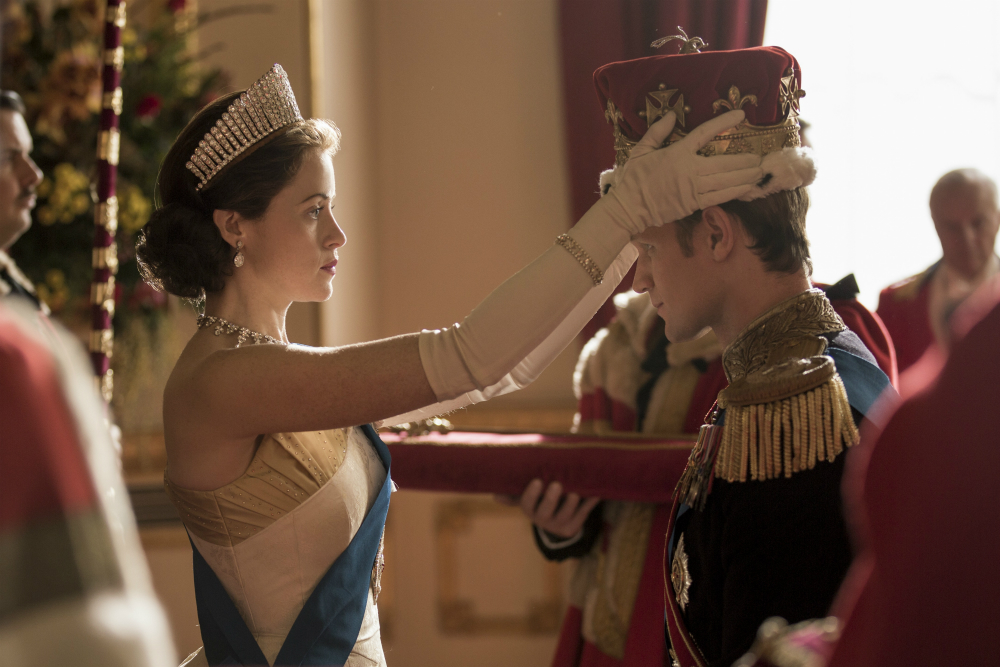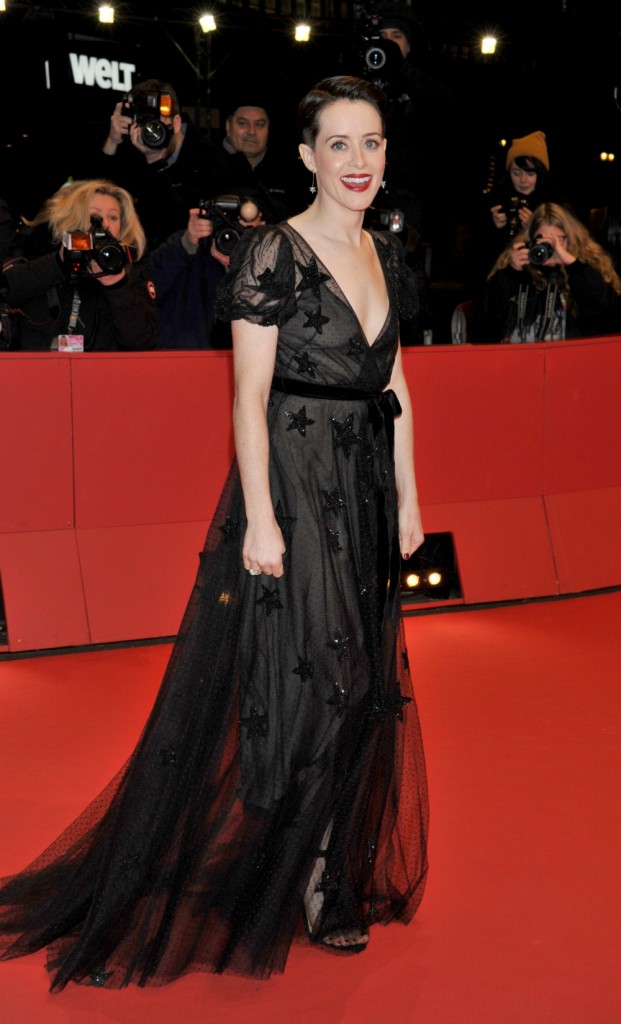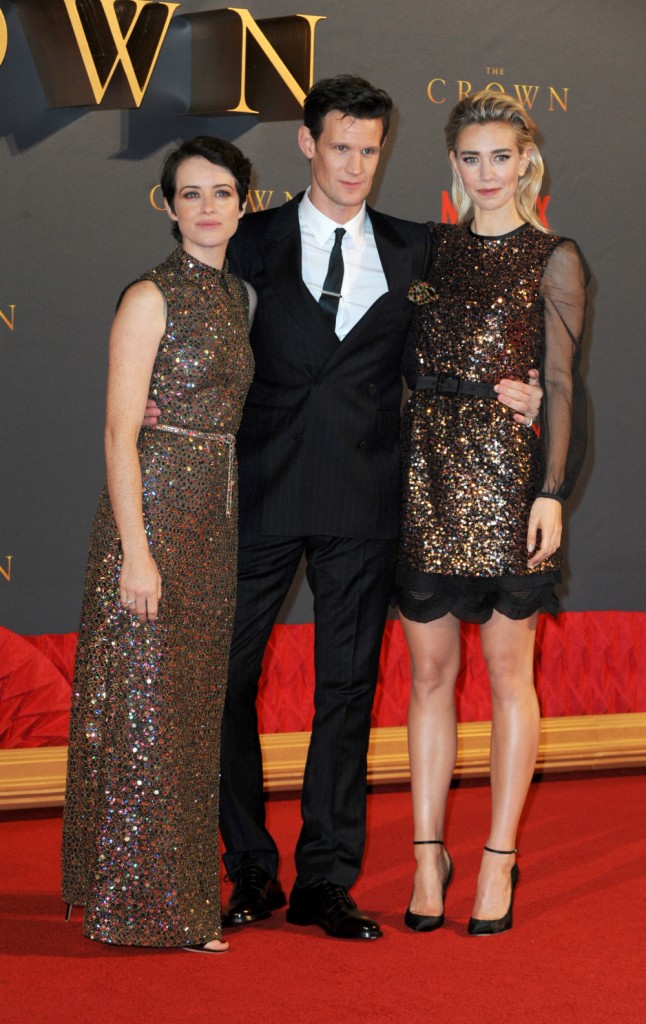 Photo credit: WENN Photos and Getty Images