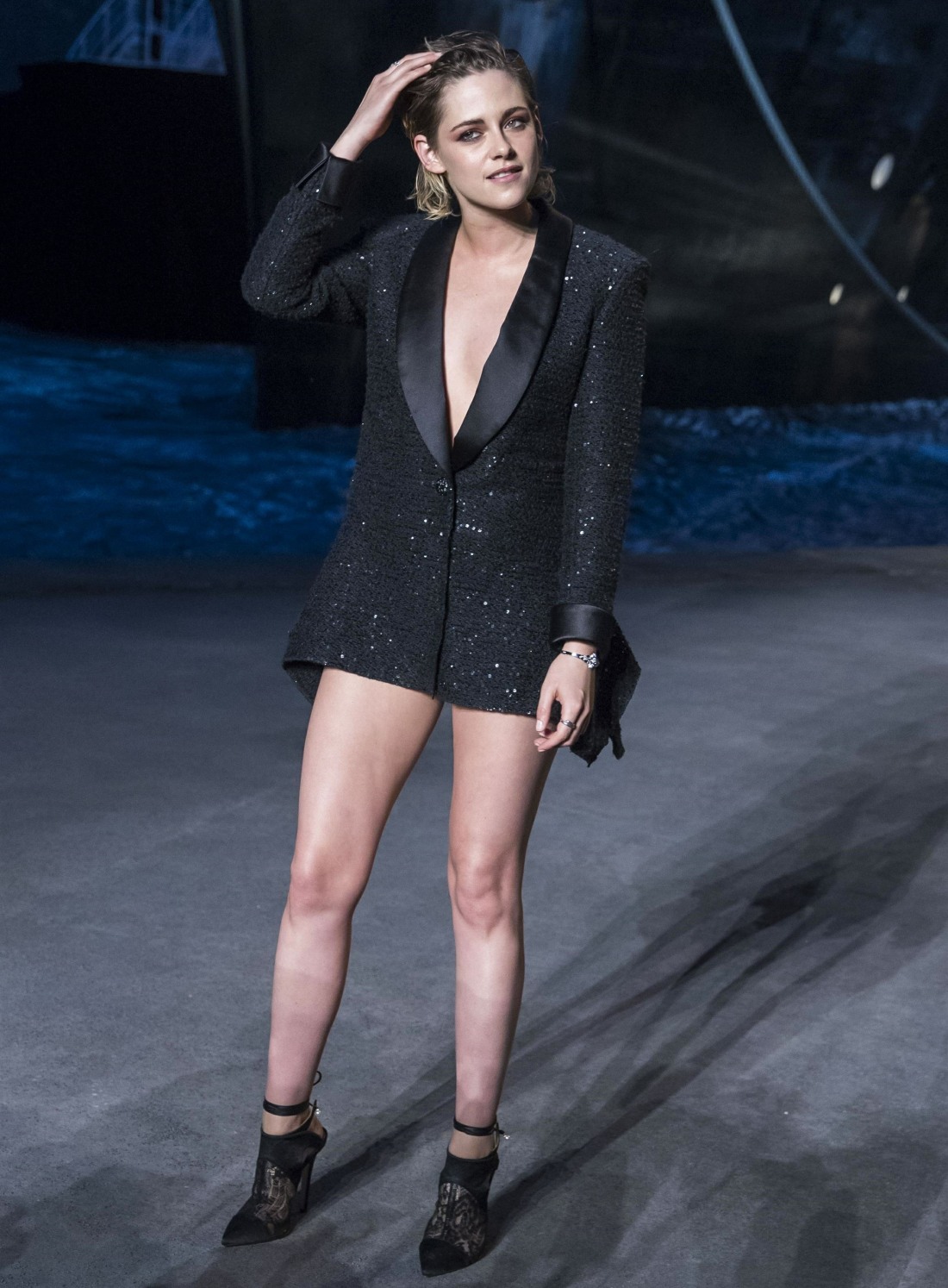 It's no secret that Kristen Stewart has been getting paid by Chanel for several years now. They keep renewing her contract, even though I've never been 100% sure that this is a good brand-fit for either party. Kristen is less of a slumpy hipster these days, but is she really "on brand" with Chanel's customer base? And is Chanel too stuffy for Kristen's rock/hipster/bisexual brand? I don't know the answer. But I do enjoy Kristen's sullen-fashion appearances at Chanel shows.
Kristen made an appearance at Thursday's Chanel Cruise show. She didn't look happy, but she's didn't look unhappy either. She has Resting Sullen Face (RSF), I believe. Perhaps her ambivalence had something to do with the outfit? The thing is, I actually think this one-piece jacket-dress is super-cute. It actually suits her. Her hair is a good length these days too.
As for the Chanel Cruise show… the "Cruise" collection is just the Resort collection, which – IMO – is not as important as the big spring and fall collections. But Karl Lagerfeld still spent so much money on a HUGE fake cruise ship for the show. He named the fake cruise ship La Pausa after Coco Chanel's French country villa, and the whole monstrosity was set up in Paris's Grand Palais. Here's a look at the big boat: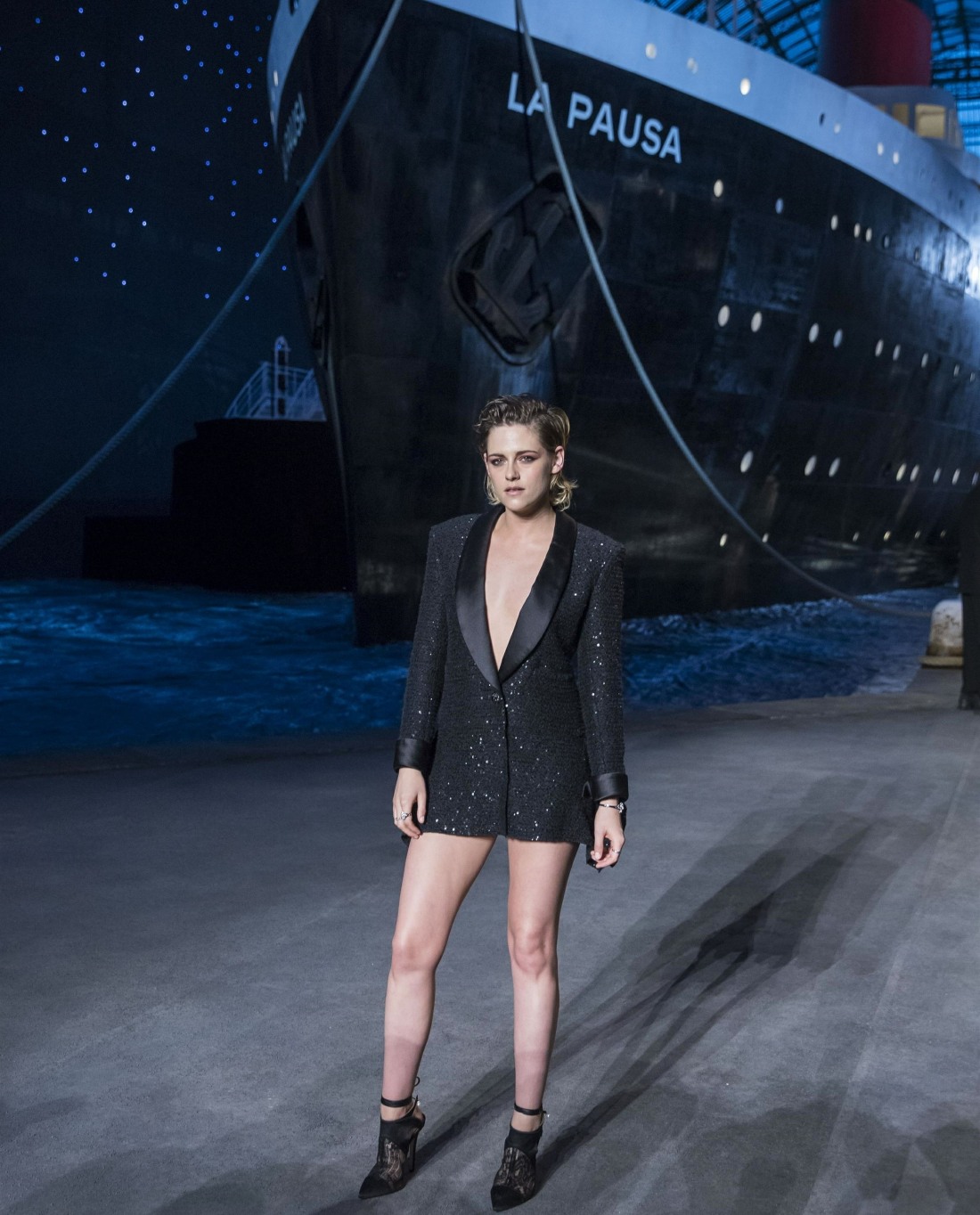 Photos courtesy of Backgrid.