Lea Michele has now completed the "extra engagement trifecta" – mandatory engagement ring social media post, friends' reaction screenshots, with bonus "nipple ring" cupcakes (I can't unsee that now…thanks, commenters!) and now gratuitous talk show appearance.
The 31-year-old actress was a guest on Wednesday's Watch What Happens Live, presumably to promote her upcoming LMDC Tour with Darren Criss (which kicks off in Nashville on May 30), and spent a lot of time talking Real Housewives with fellow guest Bethenny Frankel.
Talking to Andy Cohen about fiancé Zandy Reich's "super private proposal," Lea revealed that "I was so surprised, I kept saying, 'Stop joking around, stop joking around!'" As for the four-carat radiant cut ring, valued at between $200 to $300K, she recalled, "I keep thinking it's borrowed and I have to give it back at some point."
The huge sparkler got a close up during the WWHL after show, when the most interesting part happened – a discussion of the "Lea Michele is illiterate" rumor. A caller brought up a 45-minute Facebook video that claimed Lea isn't able to read or write. Lea squashed the conspiracy theory.
"Not only do I have to memorize pages and pages, they said that Ryan Murphy would have to read the lines to me. Ryan called me, he was like, 'Do people think I have the time in my life to come and do this?' I got accepted to NYU. It's the most bizarre thing that's ever happened in my life."
I don't know if you have the kind of time or patience to sit through the Facebook video but I peeked at the transcript and it's the kind of rambling, nonsensical talk you get from any conspiracy video. Lea's accusers cited a story from Glee co-star Naya Rivera's book where Lea allegedly freaked out on set during an improvised scene with guest star Tim Conway. Her emoji abuse on social media is also supposed evidence that she can't read or write. It's a stretch, but it did result in some amusing tweets.
dear parents

just because your child is smiling at their phone doesn't mean they have a bf or gf. maybe they're just watching a 40 minute facebook live where two gays attempt to prove that lea michele can't read.

— hal 🤩 (@lgbtgerwig) March 22, 2018
me: hey lea michele how are you
lea: 🌴 ☀️// NYC ❤️

— kae (@bwaychen) March 22, 2018
lea michele and ryan murphy between scenes on the glee set pic.twitter.com/BUNnUevYpb

— Nellie (@nelliextine) March 22, 2018
this lea michele meme gets funnier when you realize she can't read these tweets

— chardonnay mathematics (@ELLlEKEMPERS) March 22, 2018
Lea not only took to Twitter to disprove the theory, she even got Ryan Murphy and the adorable Darren Criss in on the act.
Loved READING this tweet and wanted to WRITE you back😛 literally laughing out loud at all this😂 love you!!! 😘❤️ https://t.co/YMHj4LCZaf

— Lea Michele (@LeaMichele) March 22, 2018
I know @MrRPMurphy what do we do???? https://t.co/0hzrO4EJ3l

— Lea Michele (@LeaMichele) March 23, 2018
Darren via Lea's Instagram storyhttps://t.co/UhAnta36Hu pic.twitter.com/OG98PnVWVl

— Darren Criss Army (@DarrenArmy) March 23, 2018
My major takeaway from this story is that some people apparently have way too much time on their hands – and that Darren Criss is the best.
So much fun on @BravoWWHL last night with the amazing @Bethenny 💙✨ pic.twitter.com/CMhCQazd9W

— Lea Michele (@LeaMichele) May 3, 2018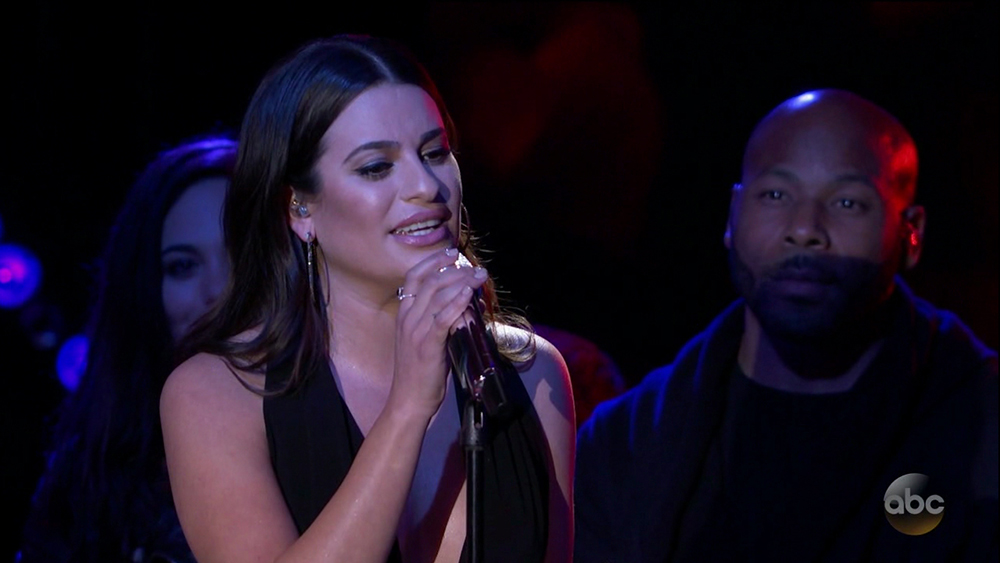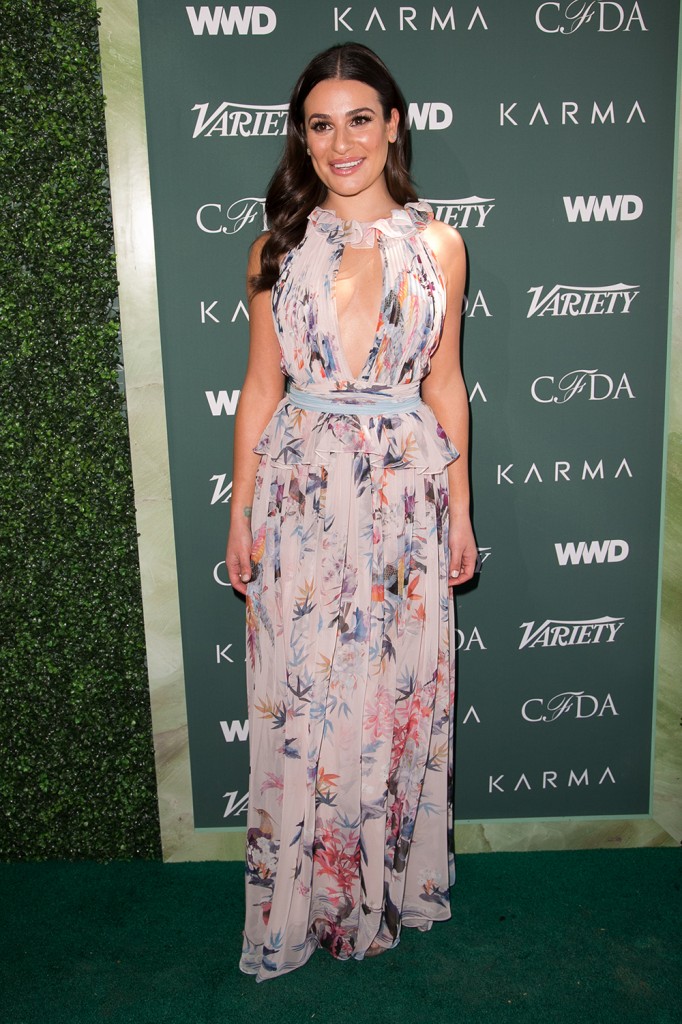 Photos: WENN.com, Instagram