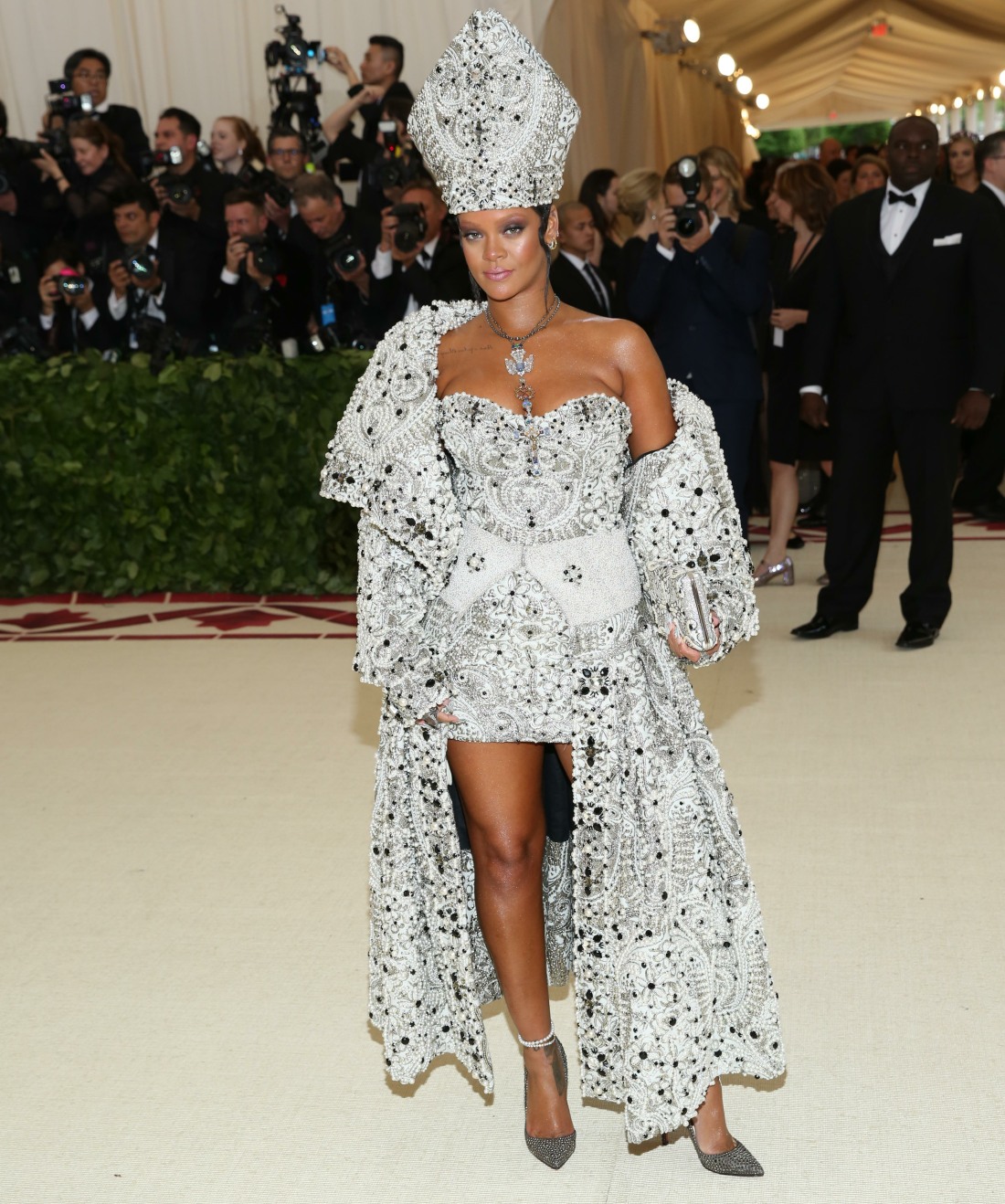 Before the Met Gala even started, I was really concerned that no one would just put their own fashion statement on some pope gear. Thankfully, Rihanna was like "I'M THE NEW POPE, Y'ALL." Rihanna wore this custom Maison Margiela (by John Galliano) look which is Pope Chic. There was a serious Popening happening at this year's Met Gala, but Rihanna is definitely The People's Pope. I love her. I love the way she interprets themes.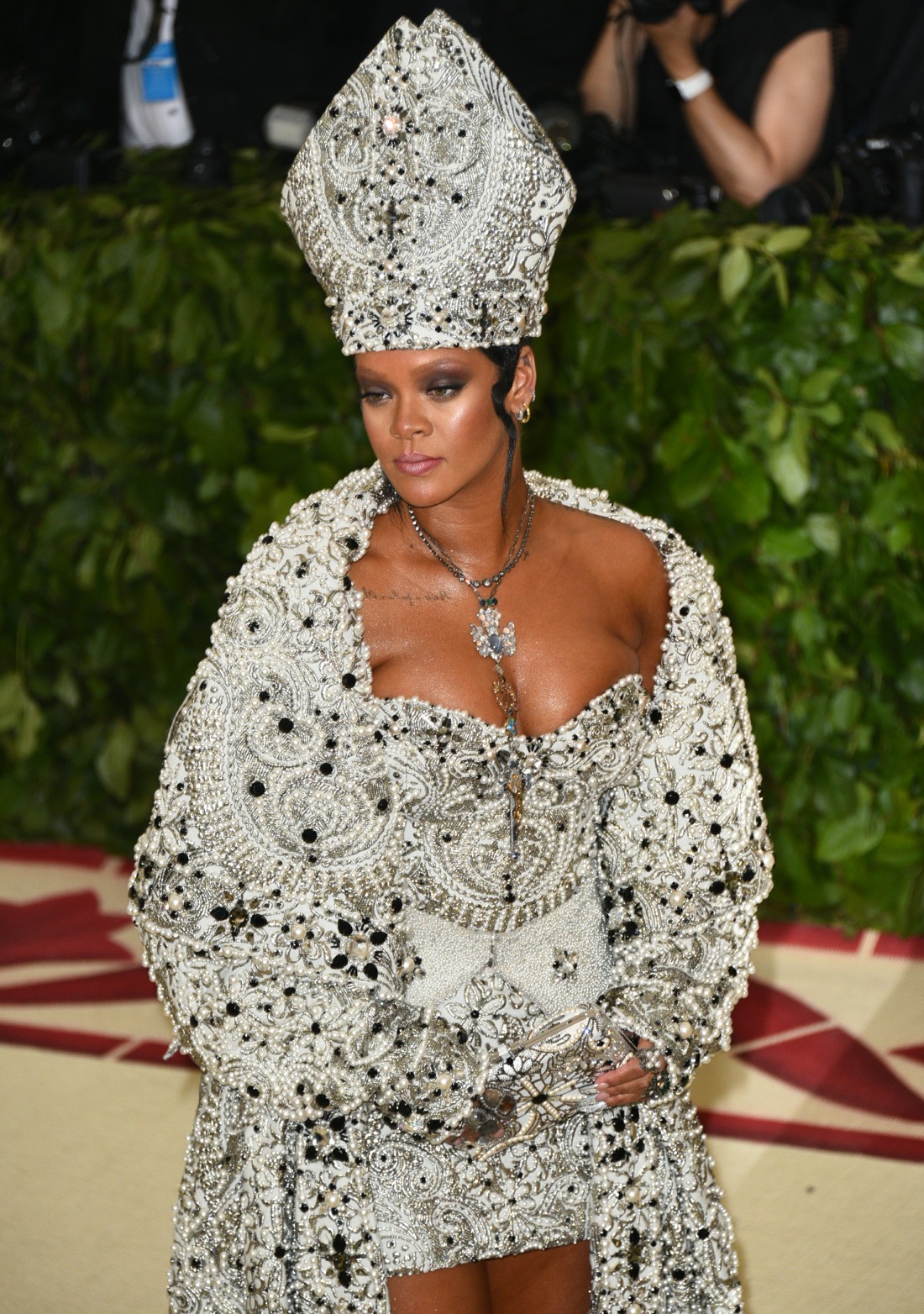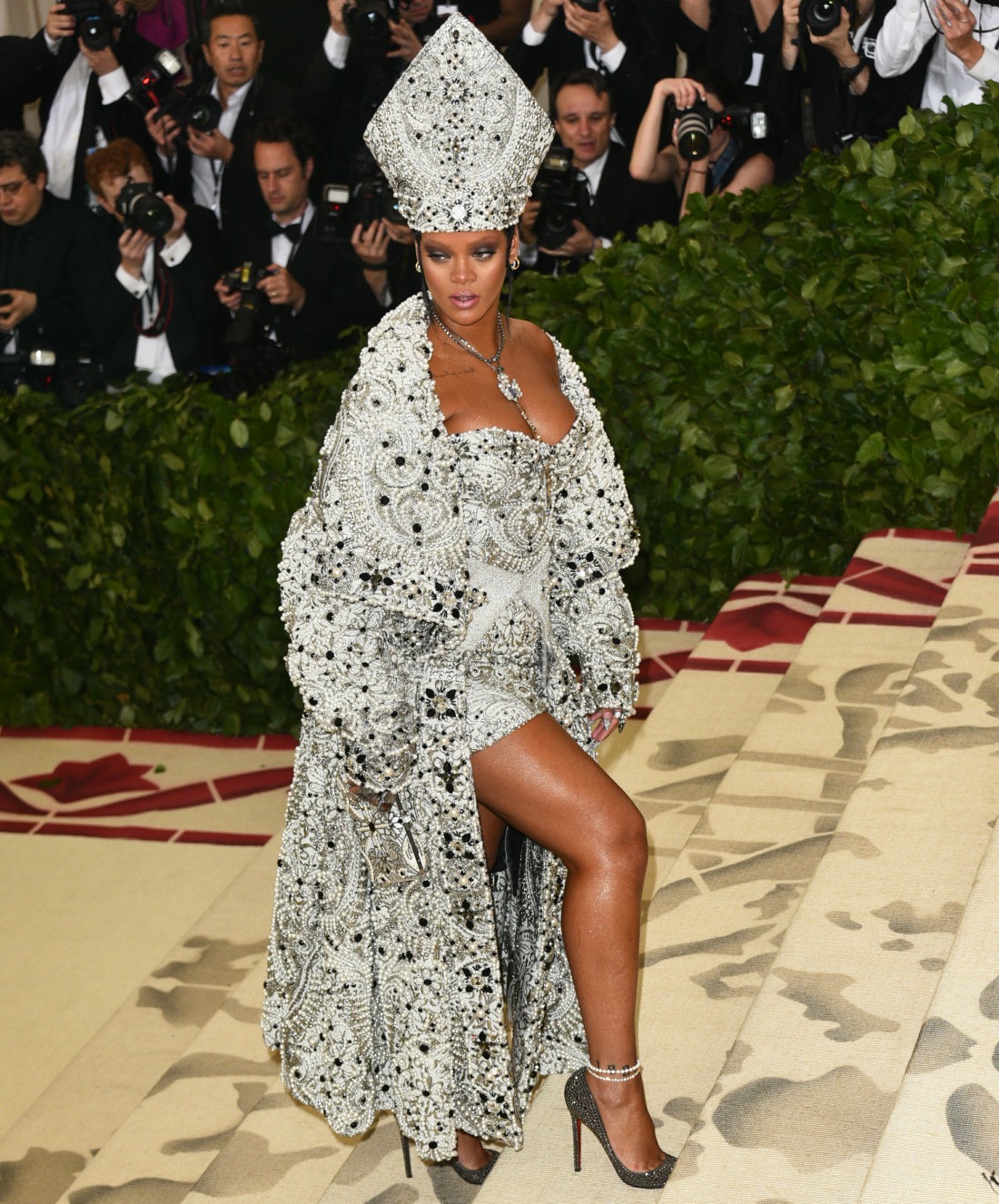 Chadwick Boseman also did some pope gear, and this is Versace. He's the Pope-King of Wakanda.
And finally, Sarah Jessica Parker was the Messy Pope in this Dolce & Gabbana. Apparently, her headpiece was… a nativity scene. Sure. Her date was Andy Cohen, like always. She never drags her husband to these galas. Not to nitpick, but was there a point to the turquoise eye makeup?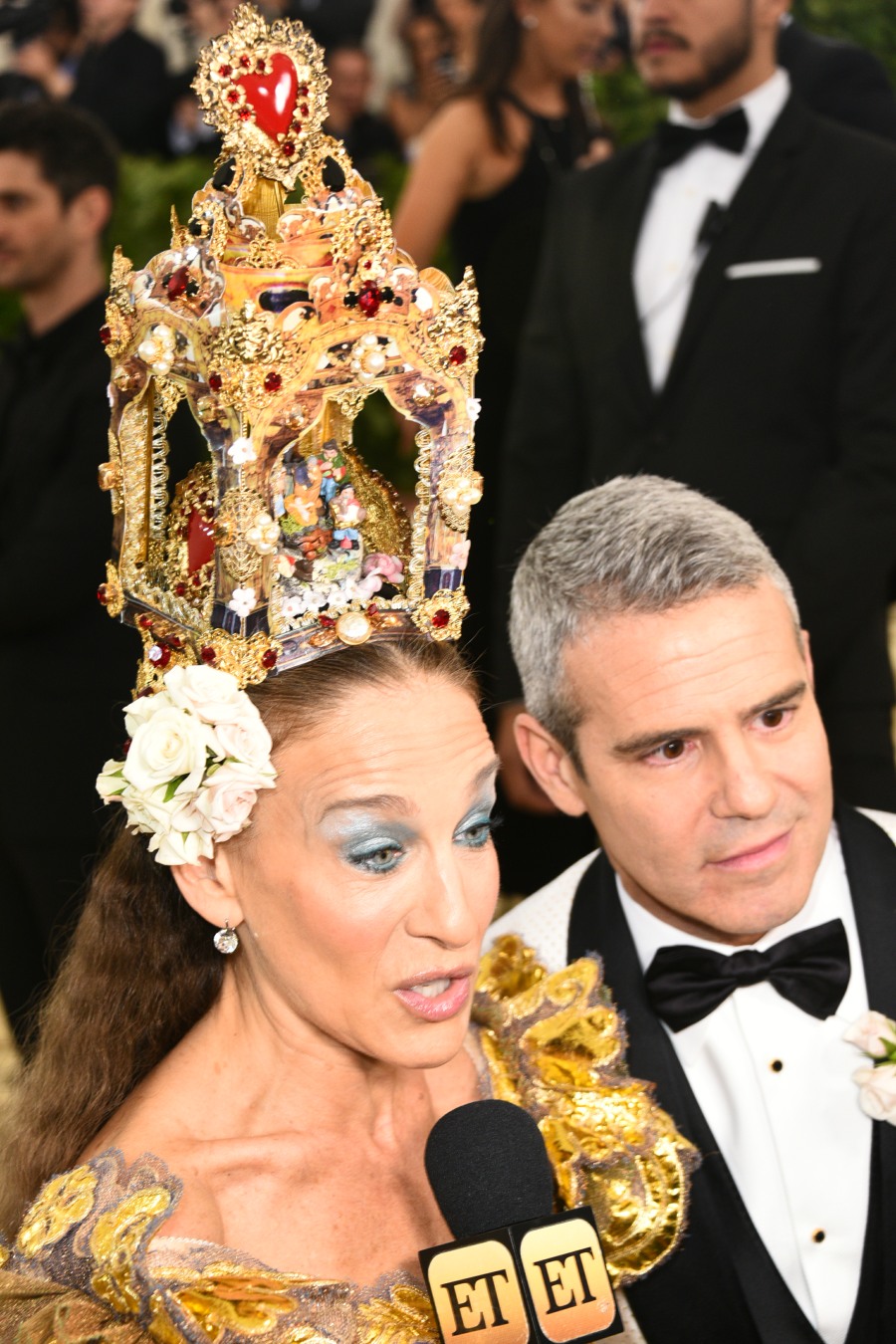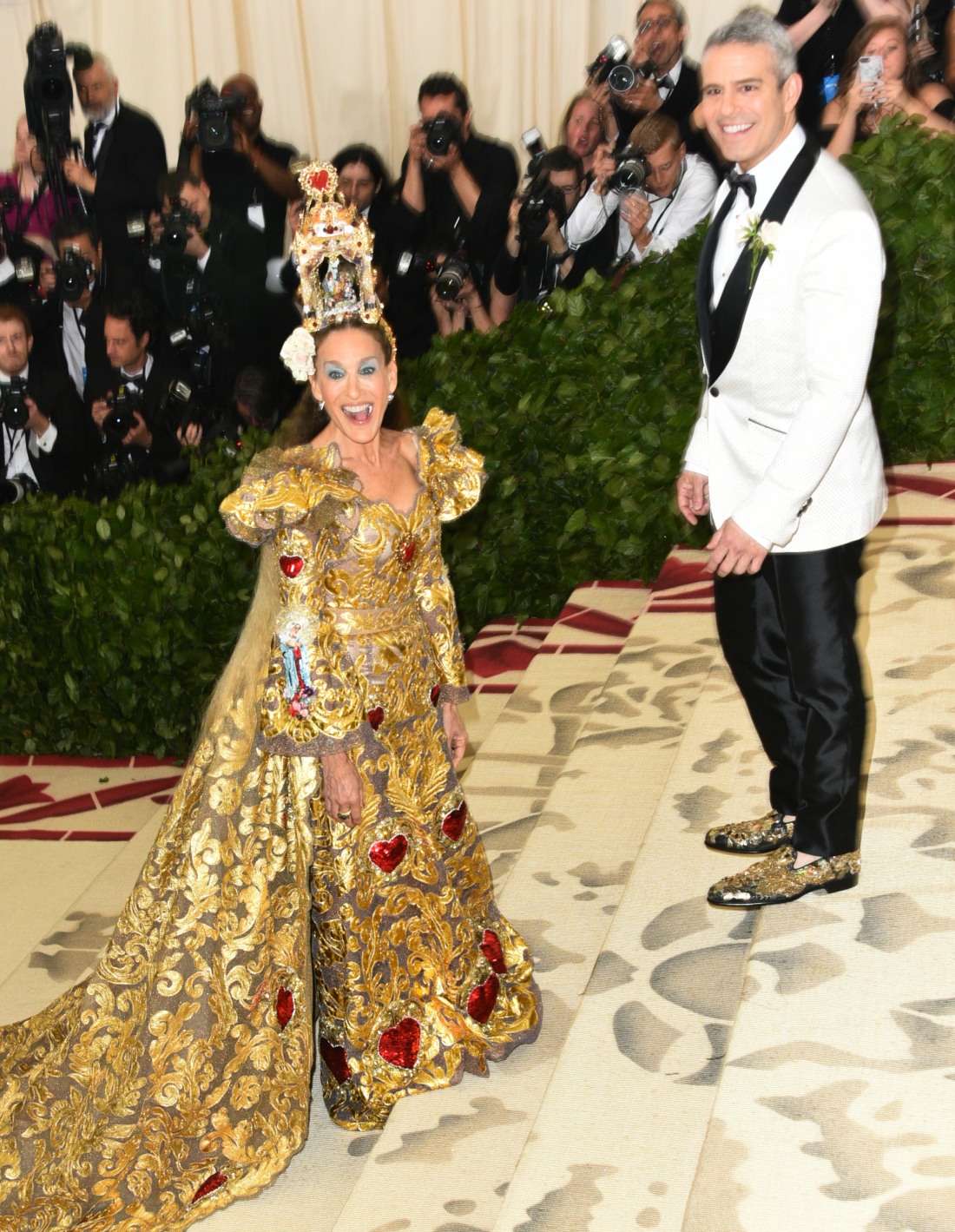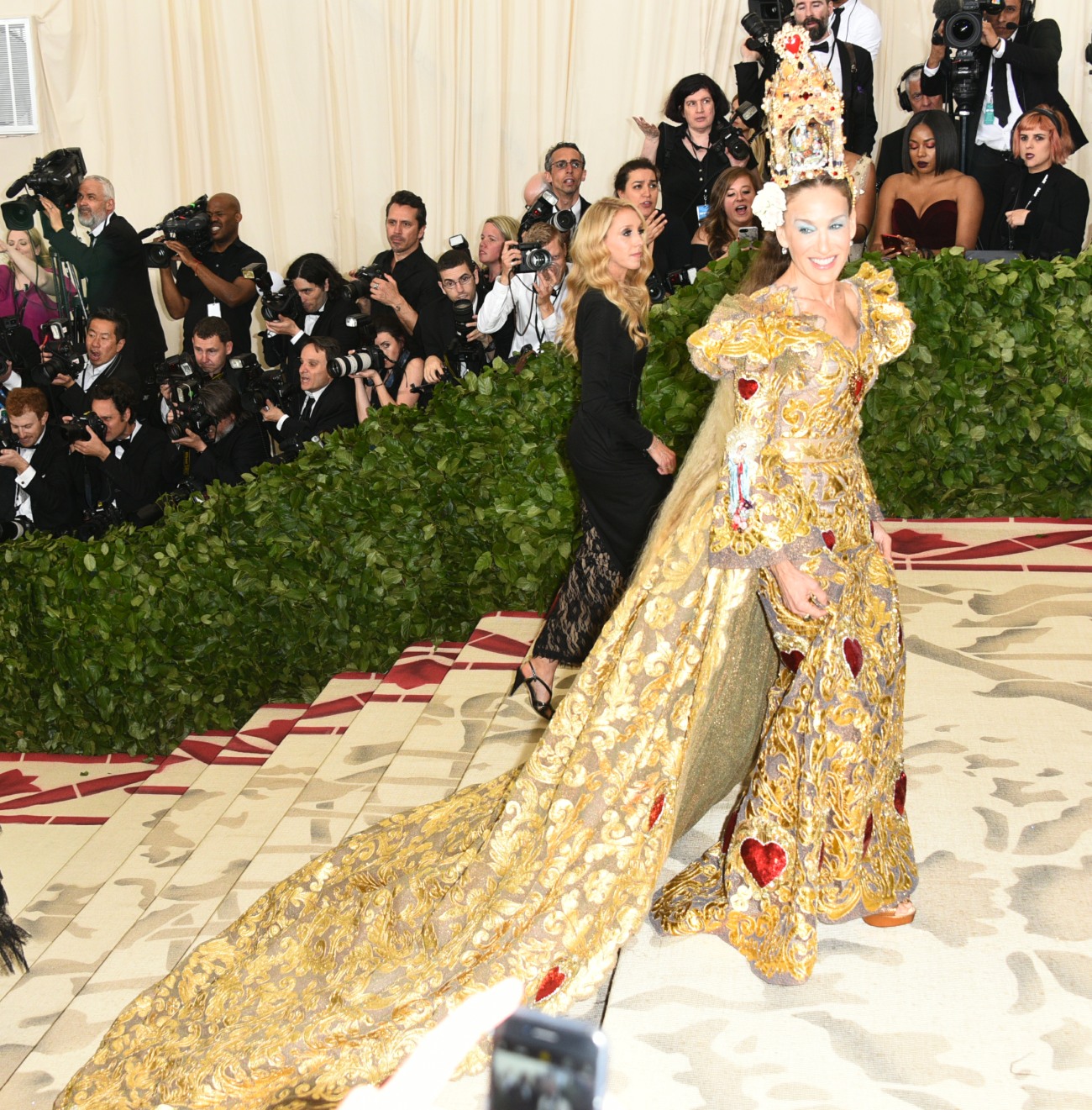 Photos courtesy of Getty, WENN.