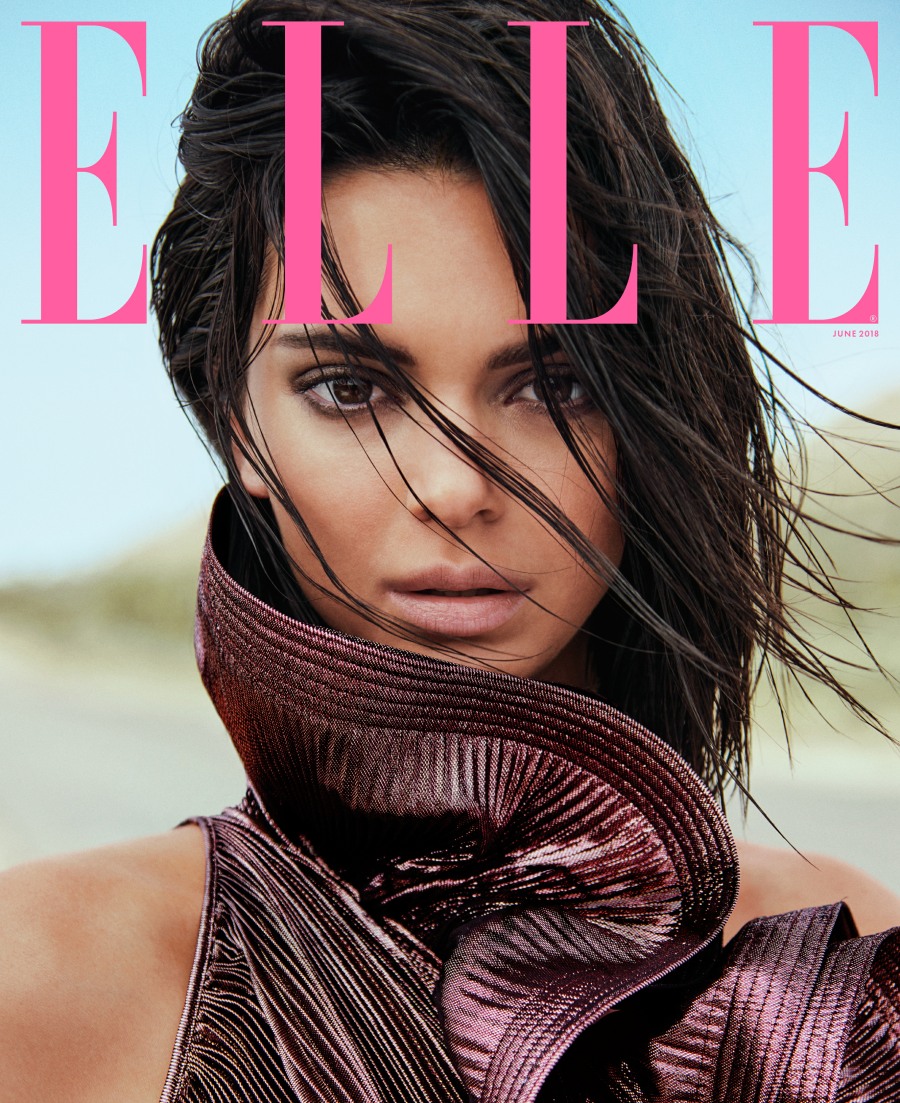 Kendall Jenner covers the June issue of Elle Magazine – you can see the full interview and cover shoot here at Elle. It's not bad, but it's not amazing either, and that's because of Kendall's modeling skillz. While she has gotten better at editorial modeling, she does have a tendency to look rather… cartoonish. Anyway, the interview was conducted by Lana del Rey, and as it turns out, Lana and Kendall are friends. Or friendly enough. Some highlights:
Speaking out on her struggles with anxiety: "It's interesting; ever since I said something about being anxious, a lot of people in the spotlight have come to me, being like, 'Oh my God, me too!' There's this community. I take what they do to help themselves and piece it together to find what helps me."

Now she practices Transcendental Meditation and winds down with dumb TV: "When I'm about to fall asleep, I'll put on Trailer Park Boys. I love it; it's so stupid." She mentions that a friend has a healer who "just hangs out at the house for good energy. I got such an amazing vibe from him. I was like, You need to be around me now."

She barely pays attention to family group-texts: "I could not check my phone for two minutes, and there are, like, 100 text messages. The majority of the time, my family group chat is on sleep mode. I can't have it on vibrate."

On Kylie giving birth to Stormi: "It's obviously a bit weird that your little sister is having a baby before you. I didn't expect it to happen like this. But it's beautiful… It's brought us closer together. We've always been very close, but we would butt heads all the time. This has made her a bit more loving toward me."

How she handles social media: "It's nice to be able to say, Do I wanna share this? Usually in my life, I don't really get a choice, especially with paparazzi….[But] it's an addiction. I'll be at dinner with my good friends, and I'll look at someone on their phone. They're not texting someone, which I could accept. Maybe they're talking about something important, or figuring out an email? No, they're on Instagram and Twitter. It really does irk me. I'm like, 'Oh my God, you don't need to see what everyone else is doing! It's not like you're sitting in bed right now.' I strive to not be that person—to not live my life on my phone."
Zzzz… good lord, the next time I need a sedative, I'll pull out this interview. I did think this was funny, what she said about Kylie: "we would butt heads all the time. This has made her a bit more loving toward me." Remember when Kylie and Kendall were a lot younger and they were constantly beating the crap out of each other on Keeping Up? That's what this reminded me of – Kendall and Kylie aren't the closest. What else…of course Kendall has a "healer" who "just hangs out at the house for good energy." My God.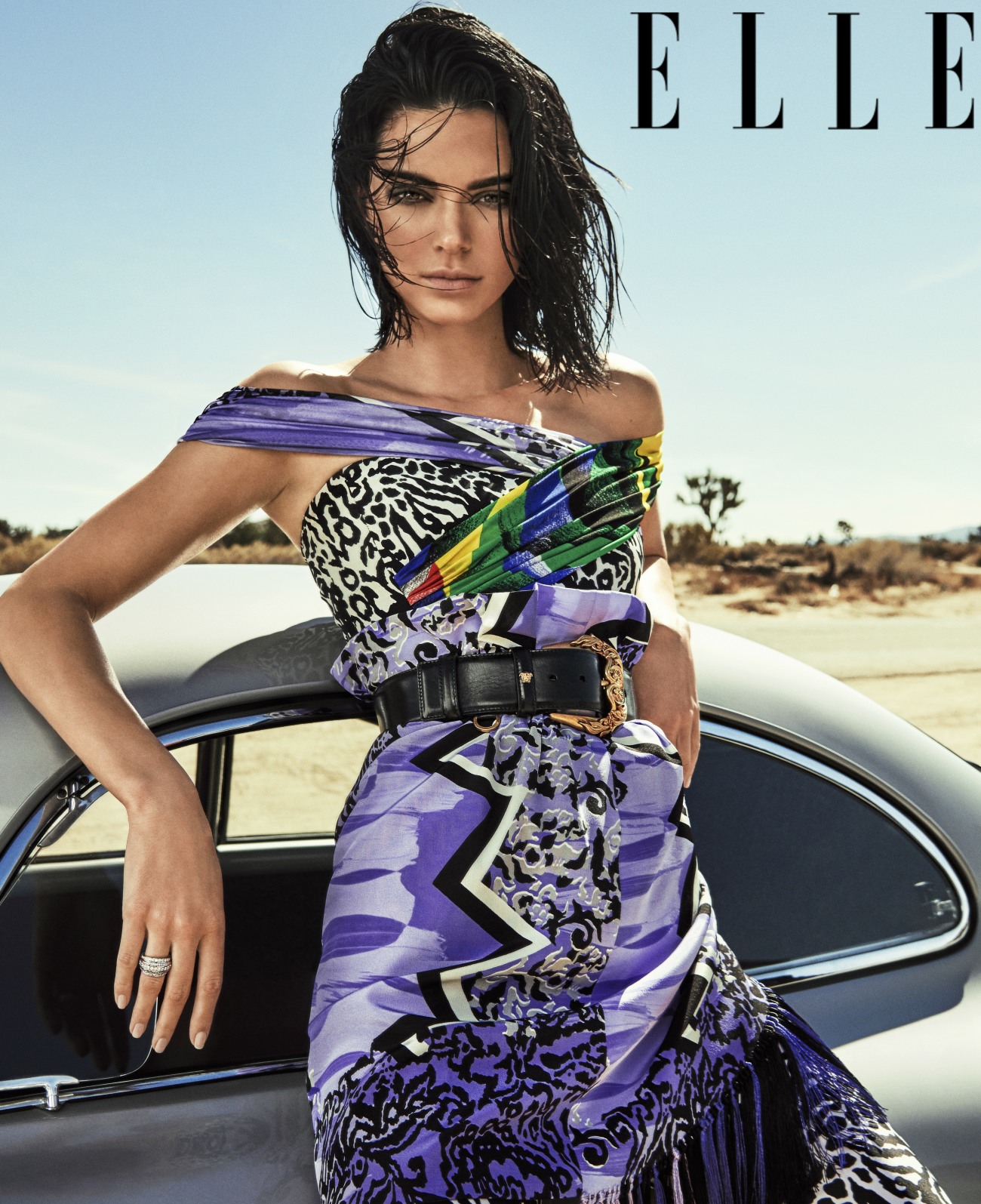 Photos courtesy of Chris Colls for Elle Magazine, from a promotional Elle email.