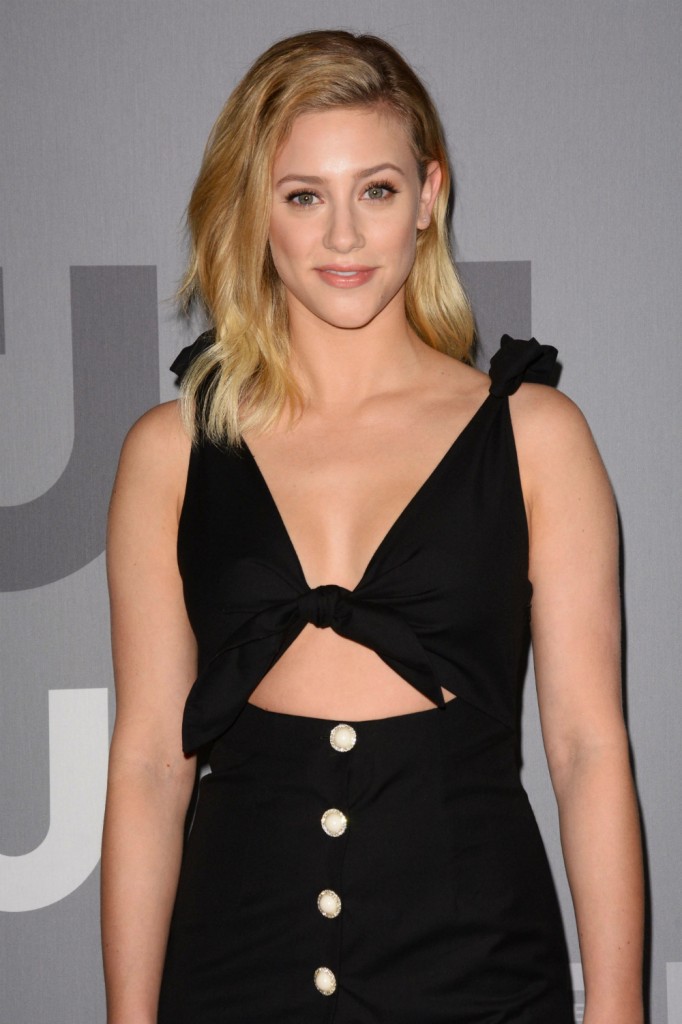 Lili Reinhart plays Betty Cooper on the show Riverdale. She is also dating the Hot Jughead, a sentence I never believed I'd write but there you go. I don't know much about Lili but from what I've seen and read of her, she seems quite relatable and I think she and Cole Sprouse (the Hot Jughead) are darling together. Lili recently posted an admission to her Instagram Stories that she suffers from adult cystic acne. Cystic acne occurs when bacteria gets trapped in a clogged pore and the infection goes deep inside the skin. It is more common in adolescents and males, but it can happen to anyone at almost any age. Lili told her fans that she has been suffering from it since she was 12 and that it has always eaten away at her self-esteem.
Lili Reinhart's acne does not define her, and she wants you to know that yours shouldn't, either.

On Monday night, the Riverdale star took to Instagram to share a personal — and powerful — message about her experience dealing with cystic acne.

"Adult acne story time," she began the series of Instagram Stories. "I have a cystic breakout on my forehead currently. And I had to do a photoshoot all day long. I've had cystic acne since I was 12. And it has caused major self esteem issues ever since. I had to put my biggest insecurity on display. There was nowhere to hide. 20+ people were studying my face on the camera monitor at any given time during the 11 hour shoot. And all I could think about when I was in front of the camera were the pimples on my forehead."

"I always text my mom when I have a bad breakout to tell her how ugly I feel, and these breakouts shatter my confidence every time they appear," she continued. "I'm not sure if or when I'll ever be able to accept my skin as it is. It's problematic. It scars easily. It's painful. But I'm hoping that someday I can feel beautiful even if I'm having a breakout. And that I won't feel obsessive or paranoid."

She goes on to explain why it's so important to her to share her skin insecurities with her fans, because she knows that they likely are dealing with similar struggles. "I feel the need to talk about my struggle with acne. Because maybe if I normalize my skin, more people… including myself… will be able to feel okay about their skin."

"My breakouts don't define me," she writes. "To anyone out there who feels embarrassed or ashamed by breakouts… I feel you. We have each other so let's get through this acne experience together."

She finishes her message by asking her followers to share their own experiences with acne with the hashtag #breakoutbuddy, and people have been nothing short of inspired by Lili's message.
Lili posted a pic of herself with what looks to be a topical medication covering her pimples. She's still cute as a button but I don't doubt for a minute that she is plagued with insecurity about this. You live by your face in Hollywood, imagine if all your flaws were displayed openly on your money-maker. And the mentality of Hollywood is unlike any other. I have a friend who used to be an actress and now writes for TV. We were getting together recently and she 'warned' me that she had gained a bunch of weight. The truth is, it was hardly noticeable but the fact that she felt she needed to prepare me to see her as a size eight made me feel really bad about what that industry does to women. I think it's important that Lili brought up not only her feelings about this but that she goes to her mom for support every time and then encouraged fellow sufferers to reach out to her. And going by the #breakoutbuddy hashtag, Lili really touched a lot of grateful people – people who thought no one else knew the depths of their embarrassment about their breakouts.
Between @SophiaBush opening up about her rosacea struggles and @lilireinhart her acne struggles I'm so thankful for celebs like them who use their platform to make people feel better about themselves 😭💙 #breakoutbuddy #confidence pic.twitter.com/wPVItq85pU

— a. 🐍 (@istanriverdale) May 22, 2018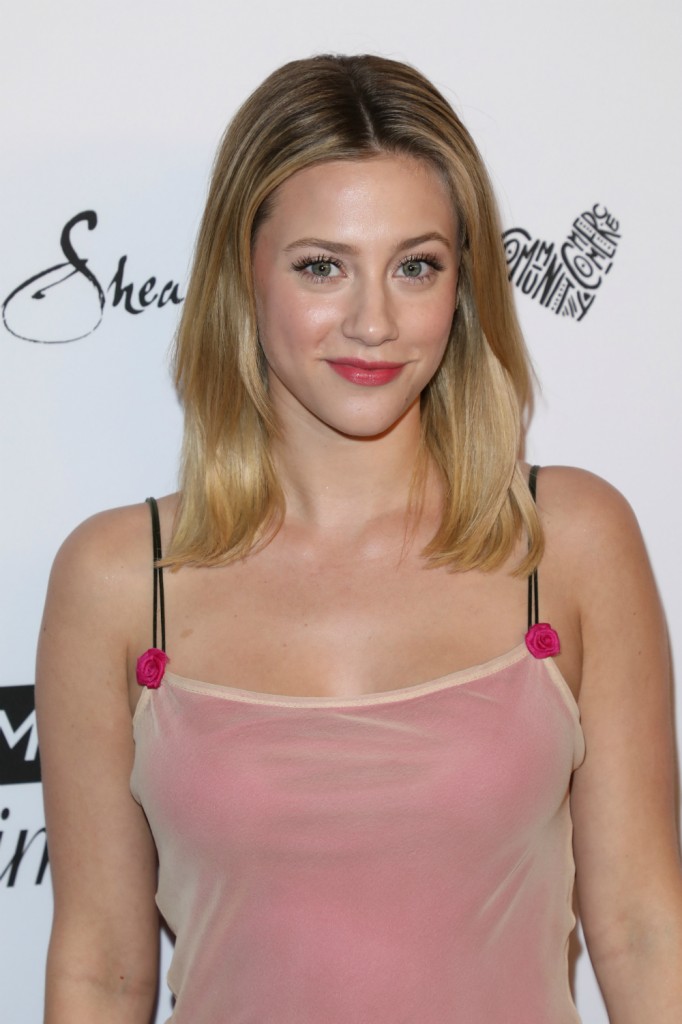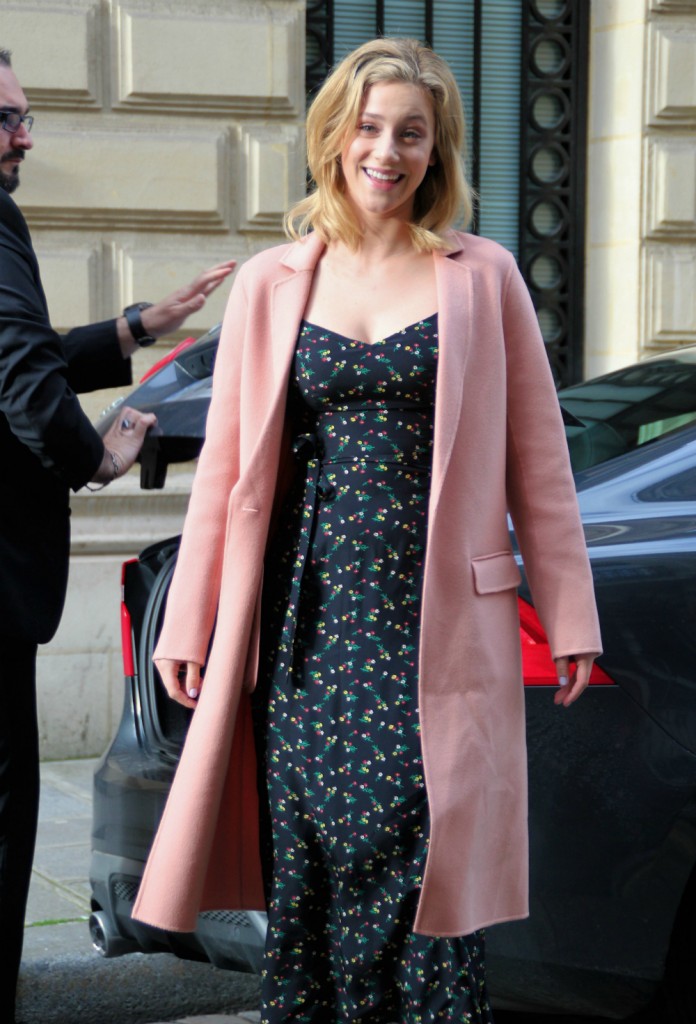 Photo credit: WENN Photo, Getty Images and Twitter