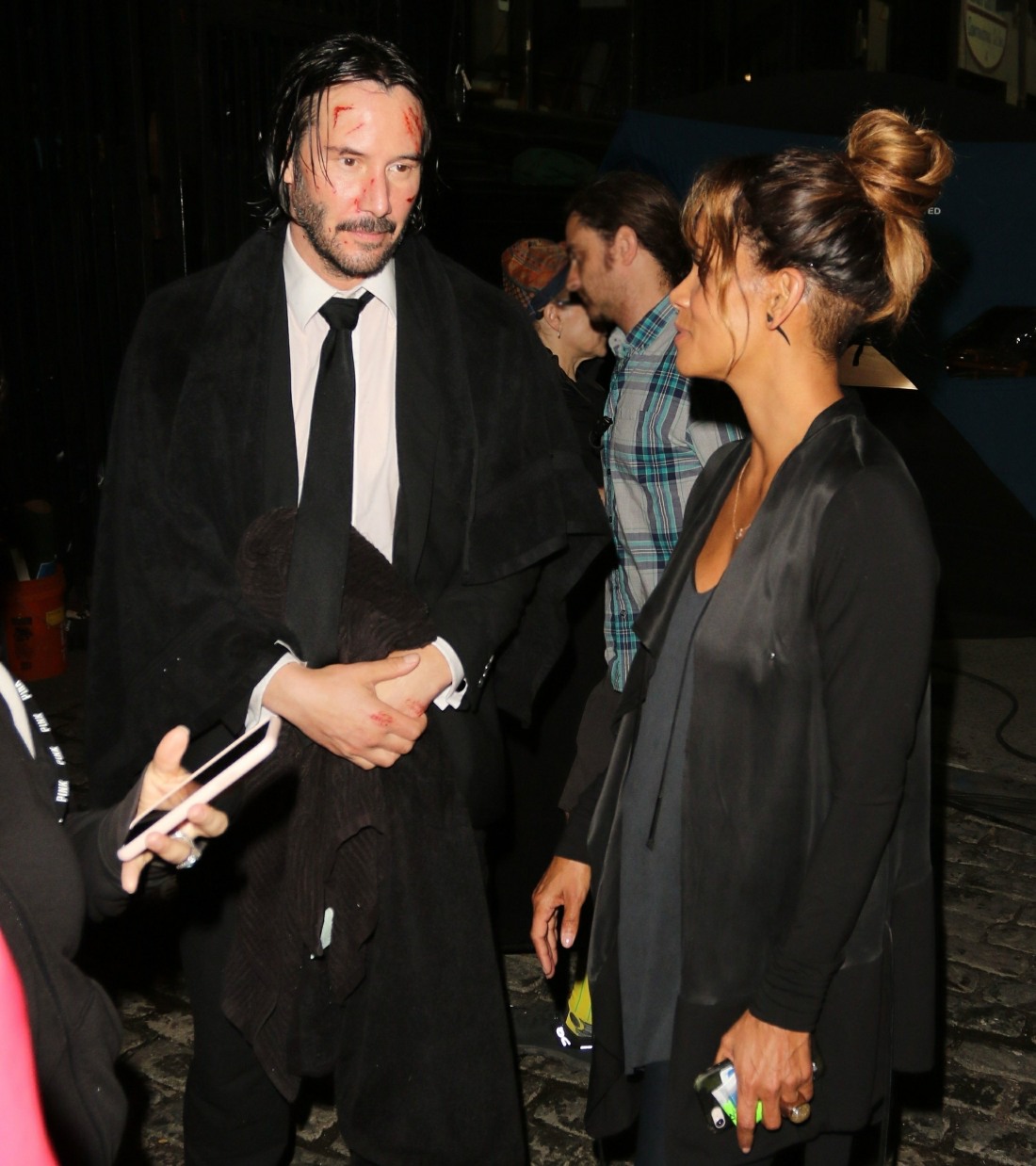 Halle Berry signed on for John Wick 3 a few months back. Considering I haven't seen all of John Wick or John Wick 2, I have nothing to say about the casting choices or the plot. I would assume that everyone knows what they're doing and judging solely from these set photos, Halle seemed to get along very well with John Wick himself, Keanu Reeves. Halle and Keanu are close in age, in human years as opposed to whatever metric of time is used on the vampire planet they both come from. Keanu is 53 (and fine) and Halle is 51 (and fine). Can two fine-ass 50-somethings find love in all the wrong places?
Halle Berry has joined the cast of John Wick: Chapter 3, and Life & Style has learned she's become much more than just Keanu Reeves' co-star.

"Halle and Keanu are dating," an insider exclusively tells Life & Style. "They started seeing each other even before they began filming. As soon as they started getting to know each other, they realized there was something there that was stronger than a friendship." Their movie is filming in NYC, but they won't be showing any PDA between takes. "They want to keep their romance on the down-low for now," the insider says to Life & Style. "But it's only a matter of time until they go public."

After her 2016 divorce from Olivier Martinez, Halle, 51, dated 35-year-old music producer Alex Da Kid for five months. But with Keanu, 53, she's found someone she thinks has long-term potential. "Keanu is totally Halle's type," the insider says to Life & Style. "She likes that he's very mysterious, introspective and down-to-earth. He's not about the whole Hollywood spotlight thing. She finds that very attractive — and, of course, she thinks he's super handsome."
Halle Berry might be the nicest, most humble person in real life, but I strongly believe she's an absolute mess in romantic relationships. As soon as she falls in love, all bets are off, you know? So just based on that, I really hope Keanu and Halle are not happening. It's my hope that Keanu does have love in his life, and that love is low-key and Zen. Now, all that being said… I wouldn't be mad if Halle and Keanu had a no-strings-attached fling. That would be fun and age-appropriate.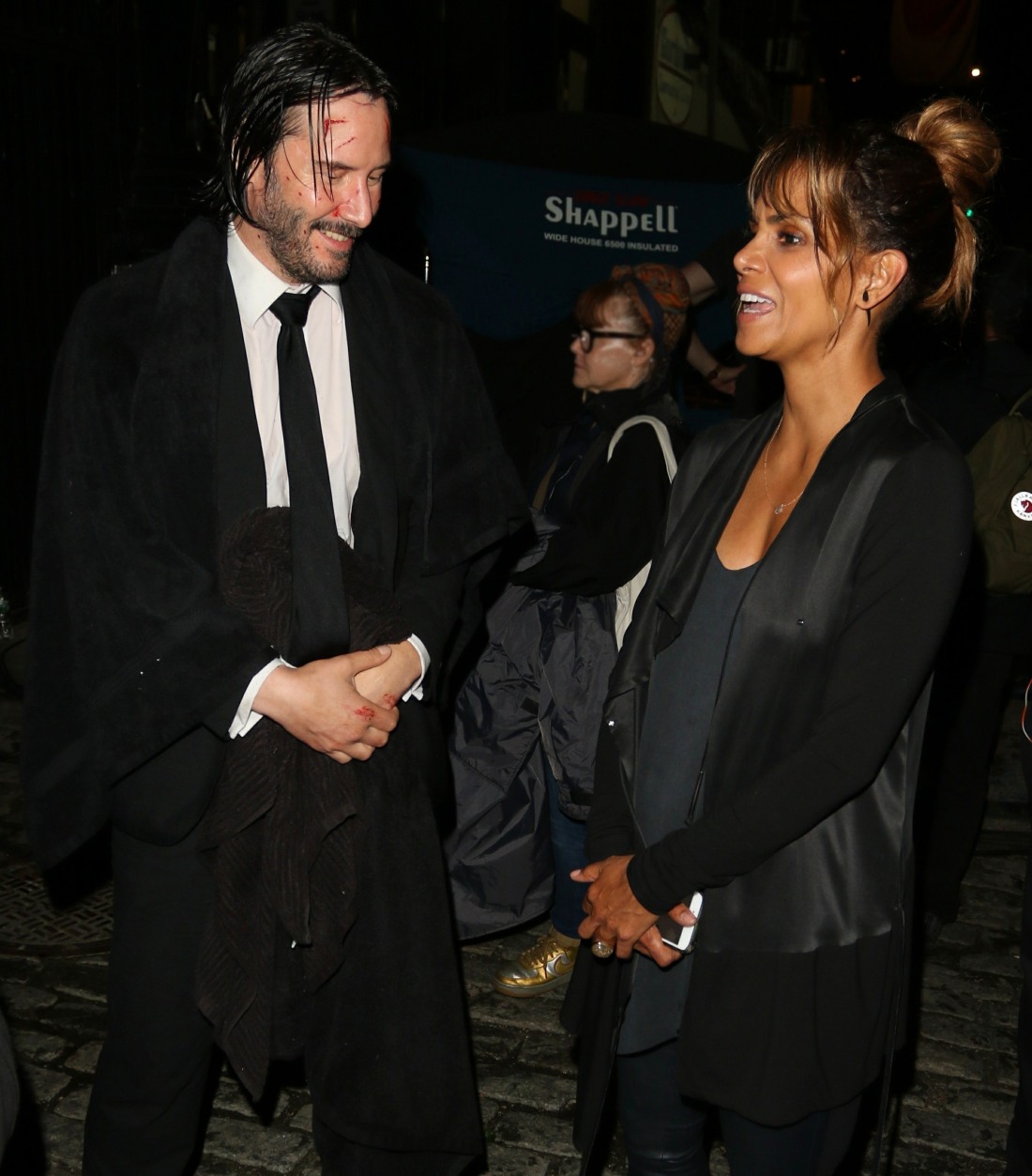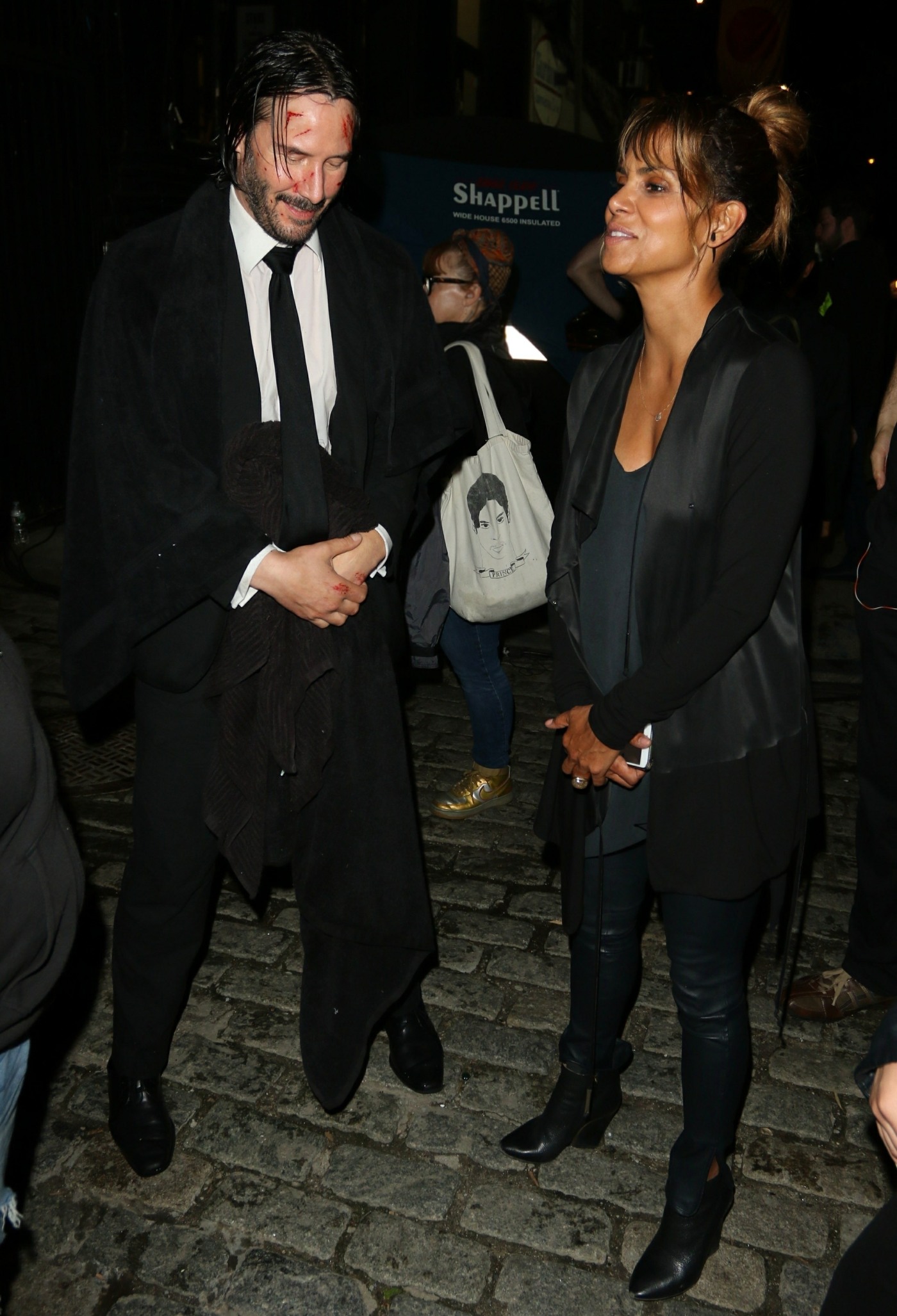 Photos courtesy of Backgrid.